Going down memory lane: Why Dil Se is an underrated masterpiece
Here's a breakdown of why the Mani Ratnam film is a classic and why it is—22 years later—still relevant today.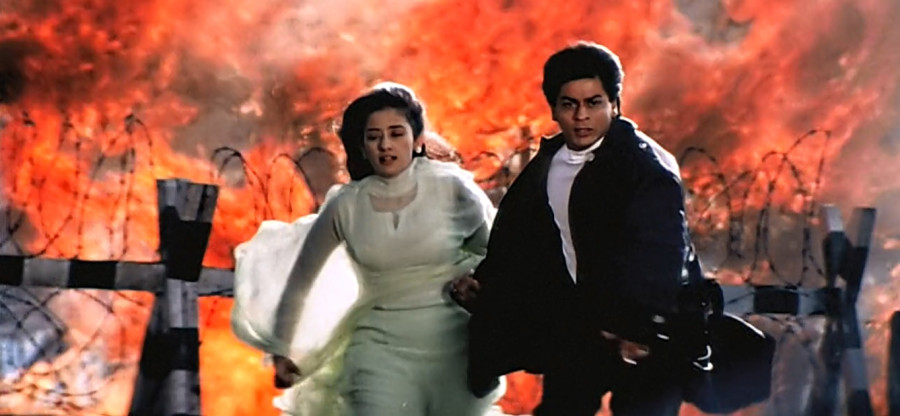 Screengrab via Netflix
bookmark
Published at : July 11, 2020
Updated at : July 11, 2020 06:28
Kathmandu
It was 1998 when Dil Se released. Shahrukh Khan and Manisha Koirala were at the peak of their careers. The duo was collaborating with acclaimed filmmaker Mani Ratnam, and everyone expected celluloid magic.
Music genius AR Rahman and the legendary Gulzar had been roped in for the soundtrack. Filmmakers Shekhar Kapoor and Ram Gopal Varma were producing the movie. The film had Santosh Sivan's cinematography and Farah Khan's choreography. Everything was set for the film to be a hit.
But the film was a disappointment at the box office. It also failed to garner attention from critics, unlike other films of Ratnam's love trilogy (Roja and Bombay). The only thing that seemed to remain with the audience were its unforgettable songs.
Today, 22 years after its release, however, Dil Se has gained cult-like status among cinephiles, with some even calling it the movie ahead of its time. So what does this doomed love story—seeped in political commentary—offer that even after two decades of its release people are watching it? Here's a breakdown of what makes Dil Se an underrated masterpiece.
Dil Se is not your typical love story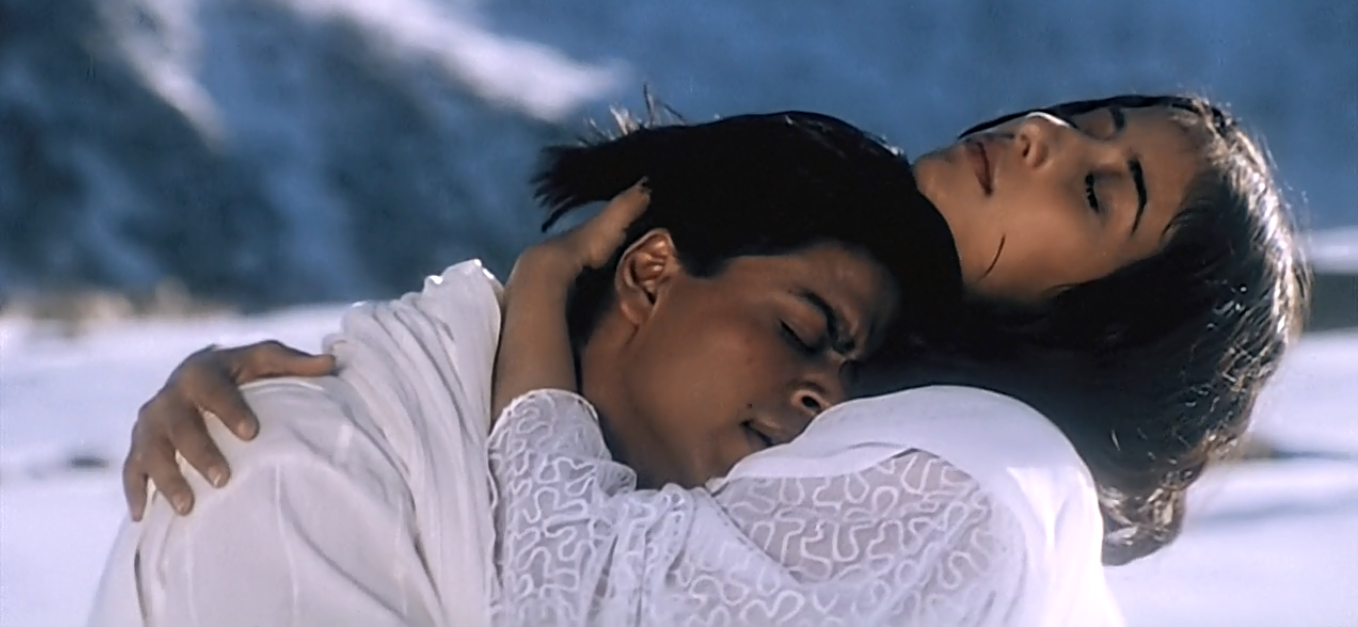 Screengrab via Netflix
At first, Dil Se may appear as a love story between hyperactive Amar (played by Shahrukh Khan), a Delhi-based programme executive at All India Radio, and Meghna/Moina (played by Manisha Koirala), an enigmatic, young woman who is a member of a terrorist group. But it's much more than that.
Amar, like his name, wants his love and dedication for Moina to be immortal. He is in love and wants to spend the rest of his life with Moina without even spending much time with her. Moina, on the other hand, doesn't want to get close to him. She was raped by a soldier of the Indian Army that burned down her village and her family. She has lived all of her life in trauma and can't possibly think of loving someone.
But all Amar is concerned about is his feelings. The 'hero' of the film becomes fixated on a woman who rejects his advances. The film—to a certain extent—could seem to glorify toxic relationships. But maybe this was Ratnam's intention: by showing Amar, his lead character, as this obsessive and infuriating person, he dismantled the conventional concept of the 'hero'—at a time when many of Bollywood heroes could do no wrong.
It has a multi-layered socio-political commentary which perfectly encapsulates the political system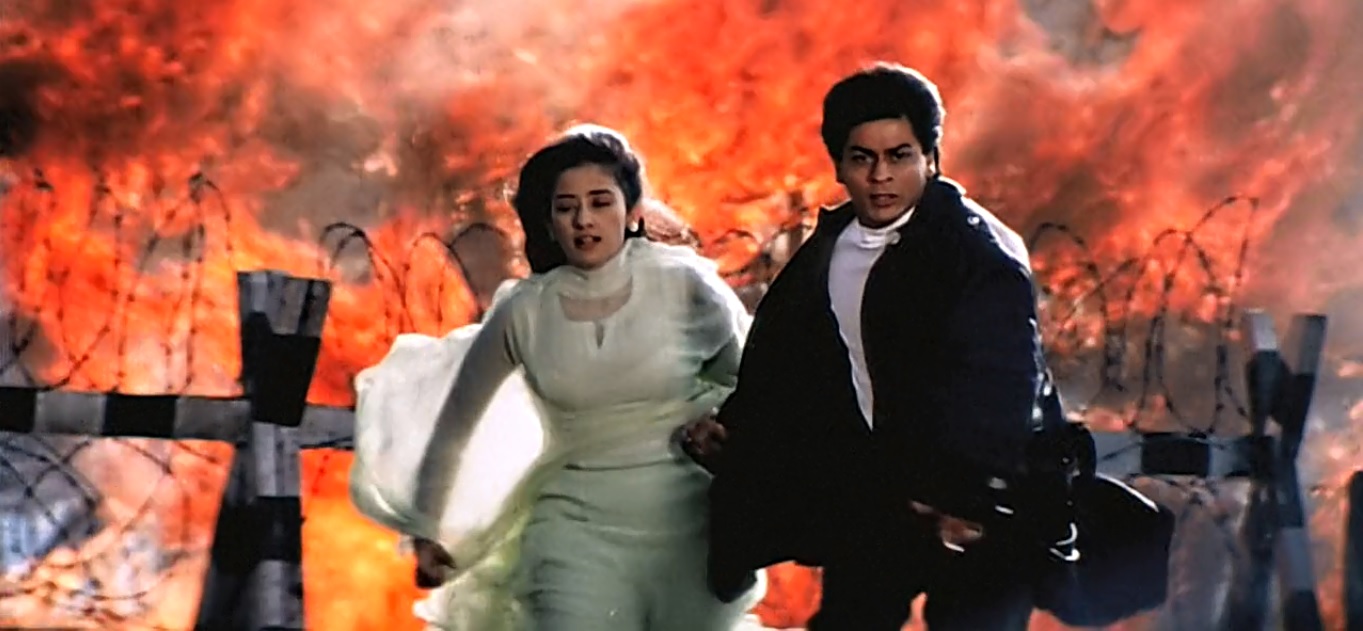 Screengrab via Netflix
Dil Se is a powerful film with many political messages embedded in it, which actually depicts the current realities of the world, where the people in power are consumed with the idea of making the minorities act as per their demands.
Amar, a Delhite, who meets Moina in the course of producing a radio programme to commemorate the 50th anniversary of Indian Independence, represents the central region of India that has always been the top priority of the country. Likewise, Moina's character represents all of India's minorities, who have been pushed to the fringes. One way to look at Amar's pursuit and obsession with Moina is to view it as a metaphor of the central government's (majority's) obsession with making minorities accept their demands and surrender.
The obsession to make minorities capitulate and succumb to the pressure of the majority, a reality of India's socio-political gamut, is depicted through Amar's madness and obsession over Moina, making this film mirror the current context of our society.
It has brilliant cinematography that adds to the narrative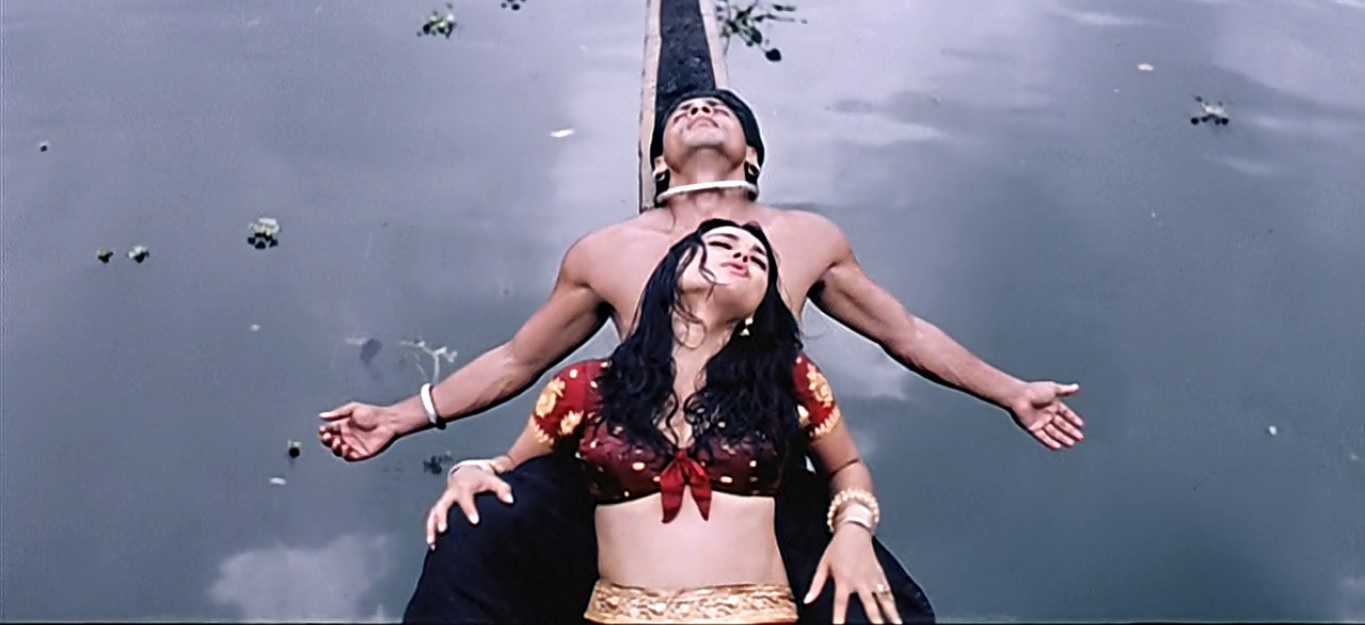 Screengrab via Netflix
The dusty and peculiar landscape of Ladakh, the everyday streets of Delhi, and the exotic beauty of Kerala, Santosh Sivan's cinematography captures the ethos of the place and its people. For instance, before the interval, as the movie is completely based in North-East, Sivan uses wide shots frequently, giving the audience a sense of being a part of the open, vast landscape.
But when the story moves to Delhi after the interval he switches to a tight frame, capturing the congested essence of the tightly-packed concrete city. This is a clever creative call, as it helps to depict the changing geographies and locations where the story is unfolding. Likewise, it creates a shrinking effect that goes well with the plot of how the story is going to end.
It has great acting performances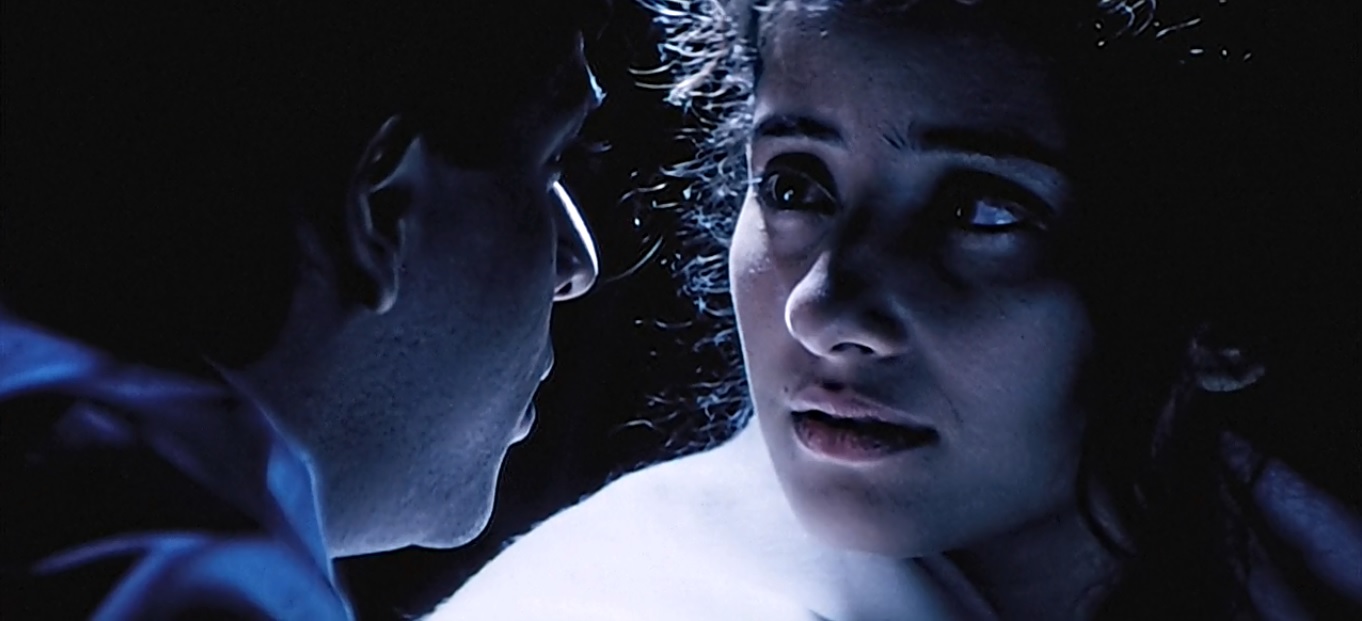 Screengrab via Netflix
No other actor could have done justice to Moina's character except Manisha Koirala. She not only brought that perfect combination of innocence, vulnerability, and confusion required for Moina's character but her acting temperament and exactness with emotions bring each scene to life. At times, her character may seem a little bewildered and lost, but her strangeness adds a subtle depth to her character.
Likewise, as Amar, Khan gave his most mature, sensitive performance till date. In many scenes, he over acts but in others, he plays his part just through his eyes.
It has a brilliant soundtrack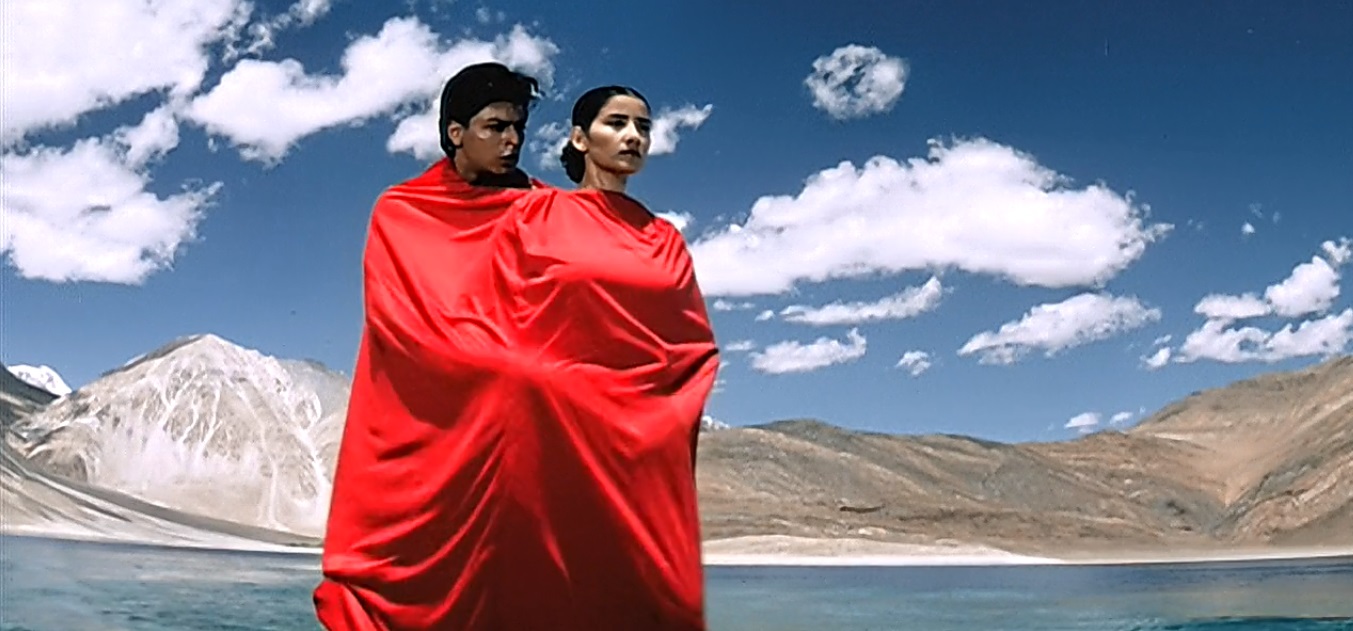 Screengrab via Netflix
Rahman and Gulzaar outdid themselves with this soundtrack. And besides being pure genius, the track also adds a layer to the storytelling.
The first song, which is perhaps one of the most popular songs in the world according to a poll conducted by BBC, 'Chaiyya Chaiyaa' starts quickly after the film starts, after Amar sees Moina for the first time in a train station. Getting enchanted by Moina's beauty, we see him singing on top of a moving train wanting to 'walk in the shade of love', as is the translation of 'Chal Chaiya Chaiya'.
Another evocative song, 'Ae Ajnabi', beautifully emotes the inner turmoils of the lead actors. Likewise the other three songs, the title track 'Dil Se', the aesthetically pleasing 'Jiya Jale', and the most enchanting song of the soundtrack 'Satrangi Re' are juxtaposed in the movie in such a way that writers Elleke Boehmer and Stephen Morton, in their book Terror and the Postcolonial (2009), say that the songs facilitated the phenomena of liminal space, meaning they created new realms to depict the inner aspirations of the characters.
However, Dil Se is not a perfect film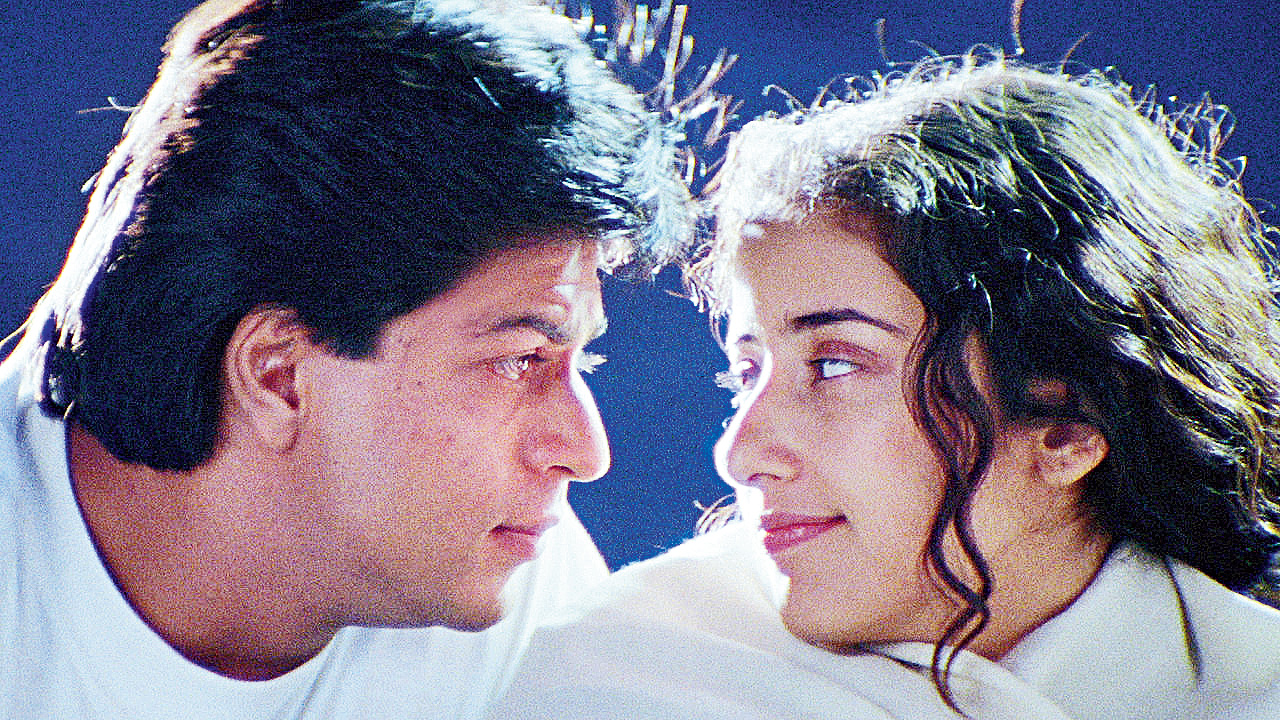 Screengrab via Netflix
No movie has been able to please all its viewers. And Dil Se is no exception. The film is quite lengthy and at first viewing it does not leave much of an impact (except for the dramatic climax) and it does not deliver its central message to the audience, shrinking its impact.
Likewise, Amar's obsessiveness is annoying at times, making it uncomfortable for viewers to watch. There is a thin line between projection and glorification, and sometimes Ratnam has crossed it by not giving enough agency to Koirala's character.
However, despite its flaws, it remains one of the most poignant and thought-provoking Hindi films ever made, with an unforgettable soundtrack.
---
---