Foreign investment commitments remain in negative territory
The coronavirus pandemic, unstable politics and ever changing policies have made potential investors wary, officials say.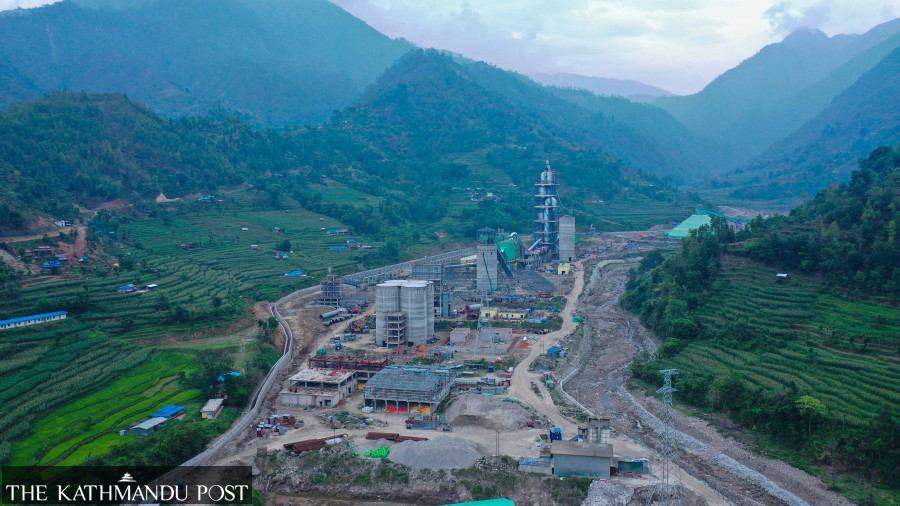 China tops the list of foreign investment pledges in Nepal, with commitments in 87 projects worth Rs15.56 billion in the first three months of the current fiscal year. POST FILE PHOTO
bookmark
Published at : October 17, 2021
Updated at : October 17, 2021 18:36
Kathmandu
Foreign investment commitments in Nepal continued to remain in negative territory in the first three months of the current fiscal year beginning mid-July, largely due to the Covid-19 pandemic and unstable internal politics, officials said.

According to the Department of Industry, foreign direct investment (FDI) dropped 16.14 percent year-on-year in the first quarter of the current fiscal year 2021-22.
Government officials said weak business investment and persisting political uncertainty made potential investors wary of putting their money in Nepal.
The department's statistics show that Nepal received 99 investment pledges worth Rs16.26 billion in the first quarter of the current fiscal year.
During the same period of the last fiscal year 2020-21, Nepal had received investment pledges amounting to Rs32.20 billion.
"Unless there is political stability, foreign investors will not be willing to invest in a country like Nepal. There is policy uncertainty too due to frequent changes in government," said Gunakar Bhatta, executive director of Nepal Rastra Bank, the central bank.
Foreign direct investment from the United States in Nepal has been declining because of lack of a compensation law which is the number one priority for American investors, officials said.
"When the state fails to give protection to brands, investors will have doubts about the security of their investment in the country."
FDI inflow in the country is below 1 percent of GDP which is low, said Bhatta, adding that there might be a need for institutional reform to attract investors into comparative advantage areas like hydropower and infrastructure, and among other sectors.
"It's time to look for an alternative modality to attract foreign investors. One modality could be the issuance of debentures in the international market," he said.
"The government can experiment by issuing 20-30 percent debentures of big projects in the international market to attract potential investors."
According to Bhatta, another area that Nepal is lagging behind in is promoting economic diplomacy.
"Nepal's market is small, but in its south and north, there are big neighbours—China and India. We should be able to attract investors who have the ability to export goods to these giant neighbours."
As per the department, China tops the list of foreign investment pledges in Nepal, with commitments in 87 projects worth Rs15.56 billion in the first three months of the current fiscal year, down slightly from Rs16.12 billion in the same period last year.
In contrast, investment pledges from India have nearly tripled. Nepal received commitments from Indian investors for four different projects amounting to Rs290 million during the review period. In the same period in the last fiscal year, pledges totalled Rs100 million for two projects.
Despite the introduction of new regulations under the Foreign Investment and Technology Transfer Act (FITTA) last January, foreign direct investment has been declining.
In a bid to facilitate foreign direct investment, Nepal Rastra Bank also rolled out the Foreign Investment and Loan Management Bylaw 2021 which freed foreign investors from having to take the central bank's prior approval to transfer foreign currency to Nepal after getting approval from the foreign investment sanctioning body.
"The Covid-19 pandemic has devastated the global economy. In such a scenario, Nepal's internal politics, which has largely remained unstable, added to the disinclination," said Bhatta.
Before the regulation was enforced, FDI stocks, or the level of direct investment in Nepal, increased by 8.5 percent to Rs198.52 billion at the end of fiscal 2019-20, according to a study conducted by Nepal Rastra Bank.
Nepal's FDI stocks rose moderately in 2019-20 even as the coronavirus pandemic spread havoc across the world, indicating that moves to attract capital were kicking in, the report said.
There is a gap between FDI approval and actual FDI inflows, the central bank survey report showed. FDI approval may indicate an intended investment (the approved investment may not actually take place) or there may be significant time lags between approvals and actual investments, according to the report.
The gap between approved and actual inflow should be reduced by facilitating the inflow of approved FDI which is expected to decline in the coming days as the country gradually makes reforms in policies and procedures to promote and facilitate foreign investment inflows, considering it as an important external source of development finance, officials said.
As per insiders, foreign investments in a landlocked country like Nepal are comparatively lower compared to other countries having access to the sea as the investment cost is less. Nepal also lacks attractive offers for investors that may encourage them to bring their money here., they said.
---
---