Nepal's power trade plan faces hurdles aplenty
The government's plans to expand electricity access have been hindered by high operational costs, unreliable or unavailable grid and poor implementation of agreements and legal reforms.

Kiran Panday/TKP
bookmark
Published at : December 31, 2019
Kathmandu
Nepal launched its Hydropower Development Policy in 2001 that envisioned developing hydropower as an exportable commodity. But two decades on, the country has yet to realise sufficient gains from trading electricity in regional markets of India and Bangladesh. Besides, despite putting an end to severe power outages, the domestic electricity consumption has not increased substantially and substituted imports of fossil fuel. Here are five key elements that are pegging Nepal back from expanding and trading electricity.

Unreliable power sources
Nepal managed to sell electricity worth Rs634 million to India in four months of the current fiscal year, saving nearly Rs2 billion in import bills, but the country has not yet become self-reliant on power generation. Almost all of the country's power plants are run-of-the-river type, as such power production falls sharply between mid-December and mid-January when the water levels in the rivers recede, prompting Nepal Electricity Authority to import electricity.
In the last fiscal year, the country imported 37.25 percent of total electricity to fulfil domestic demand of 1,300 megawatts. The authority imported power worth over Rs22 billion, while its exports stood at just Rs29.07 million that contributed a mere 0.48 percent to the total revenue of the power utility.
As per the projections of the Load Dispatch Centre, in a worst-case scenario, the output from independent power projects with a combined capacity of 653 megawatts falls to 250 megawatts during winter, and generation by state-owned plants will drop to 350 megawatts from 634 megawatts.
It has been projected that Nepal will witness a generation of an additional 1,150 megawatts of electricity from a batch of power projects, including the much-touted Upper Tamakoshi (456 megawatts) in the current fiscal year. But that depends on timely completion of the projects, a rare occurrence in the country.
"We are heading towards self-sufficiency in electricity generation, and that might materialise within a year. The fall in electricity imports during monsoon this year is solely due to the rise in power output," said Kulman Ghising, managing director of the Nepal Electricity Authority.
"Despite the fall in output in peak winter, imports will not be as high as they were last year," said Ghising. "We expect electricity imports to go down by 30 percent this winter compared to last year as a slew of power projects are nearing completion."
Time and cost overruns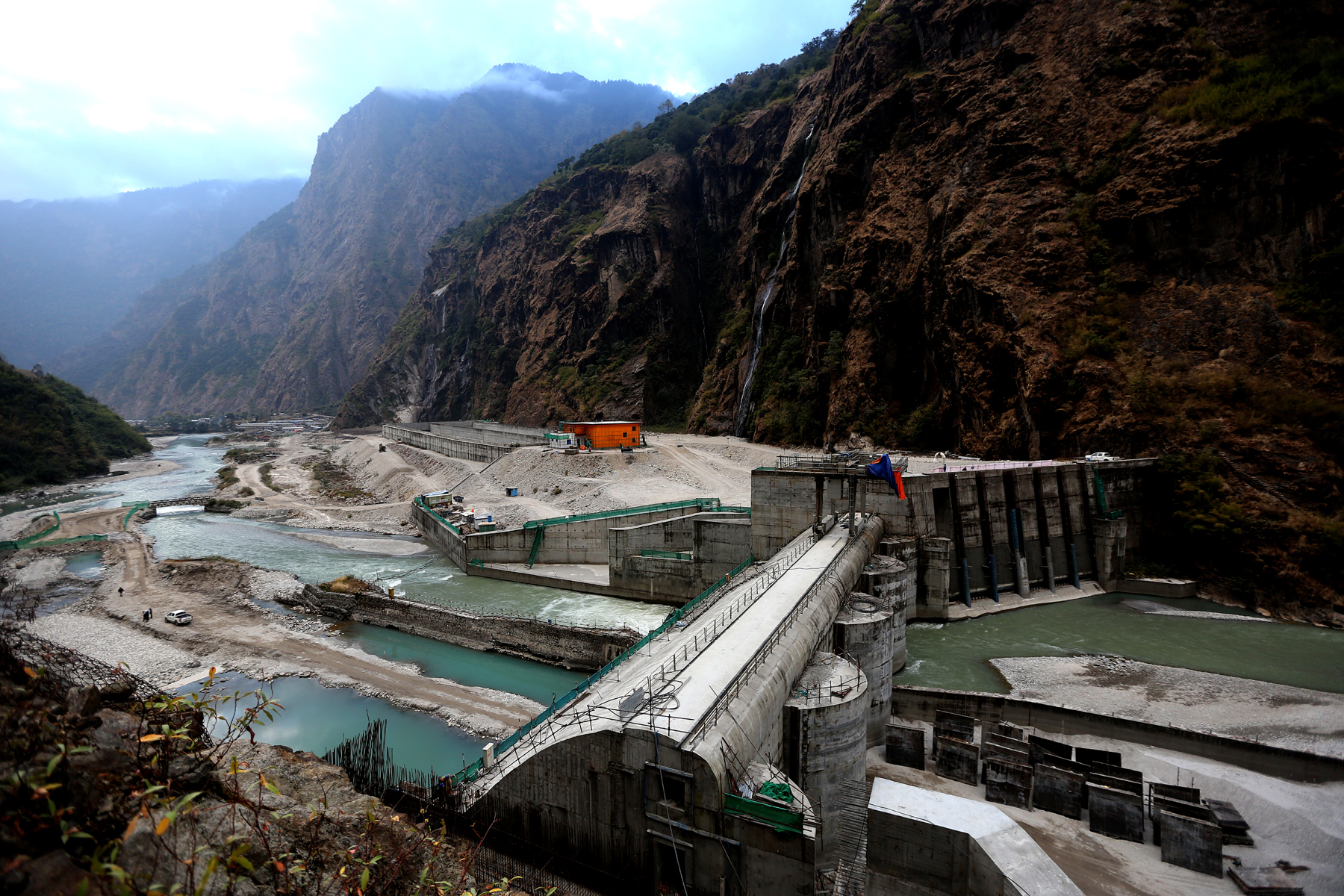 Kiran Panday/TKP
In the face of the run-of-river projects' inability to meet the domestic demand, let alone export electricity, at a time when the country was reeling under a severe power crisis, the government floated the ambitious plan of Electricity Development Decade 2016-2026 aiming to develop a 10,000MW project and 11 storage-type projects totalling over 5,000MW in 10 years. Three years after the announcement, selected projects such as 762MW Tamor; 800MW Dudhkoshi; 1,110MW Sunkoshi II and 536MW Sunkoshi III; 1,200MW Budhigandaki; 828MW Uttar Ganga; 870MW Kali Gandaki II; 410MW Nalgad and 750MW West Seti have failed to get off the drawing board. In the meantime, the government has allocated over Rs110 billion in hydropower projects without anything concrete to show for.
According to the Energy Ministry, on the one hand, there is uncertainty over the construction period of the identified storage projects and on the other, it is becoming more and more challenging to halt planned and haphazard town and settlement construction in proposed project areas.
The government has levied infrastructure tax on petroleum products to fund the Budhigandaki reservoir scheme. But the project is being dragged into a political quagmire, leaving officials in a fix over developing a modality to execute the project.
Despite announcements that the 456MW Upper Tamakoshi hydroelectric project, whose construction began in 2011, would start evacuating power from the fiscal year 2018/19, the plan did not materialise owing to poor work execution and technical mishaps at the site. As a result, the cost of the domestically funded project has ballooned to Rs74 billion from Rs49 billion. It is incurring losses amounting to Rs40 million in interest expenses and power sales per day.
The government, in its Hydropower Development Policy 2001, had targeted to develop hydropower as an exportable commodity. Nearly two decades on, Nepal is still importing electricity and the state-owned 144 MW Kaligandaki 'A', which came into operation a decade ago, remains the largest power plant.
According to the World Bank, a two- to four-fold increase in public and private investment is needed to meet the projected demand in the country and utilise the energy sector's export potential. "Electricity sector investments will need to accelerate substantially to an average of $1.3 billion to $2.1 billion annually between 2018 and 2040," said the multilateral donor agency.
Non-implementation of agreements and legal reforms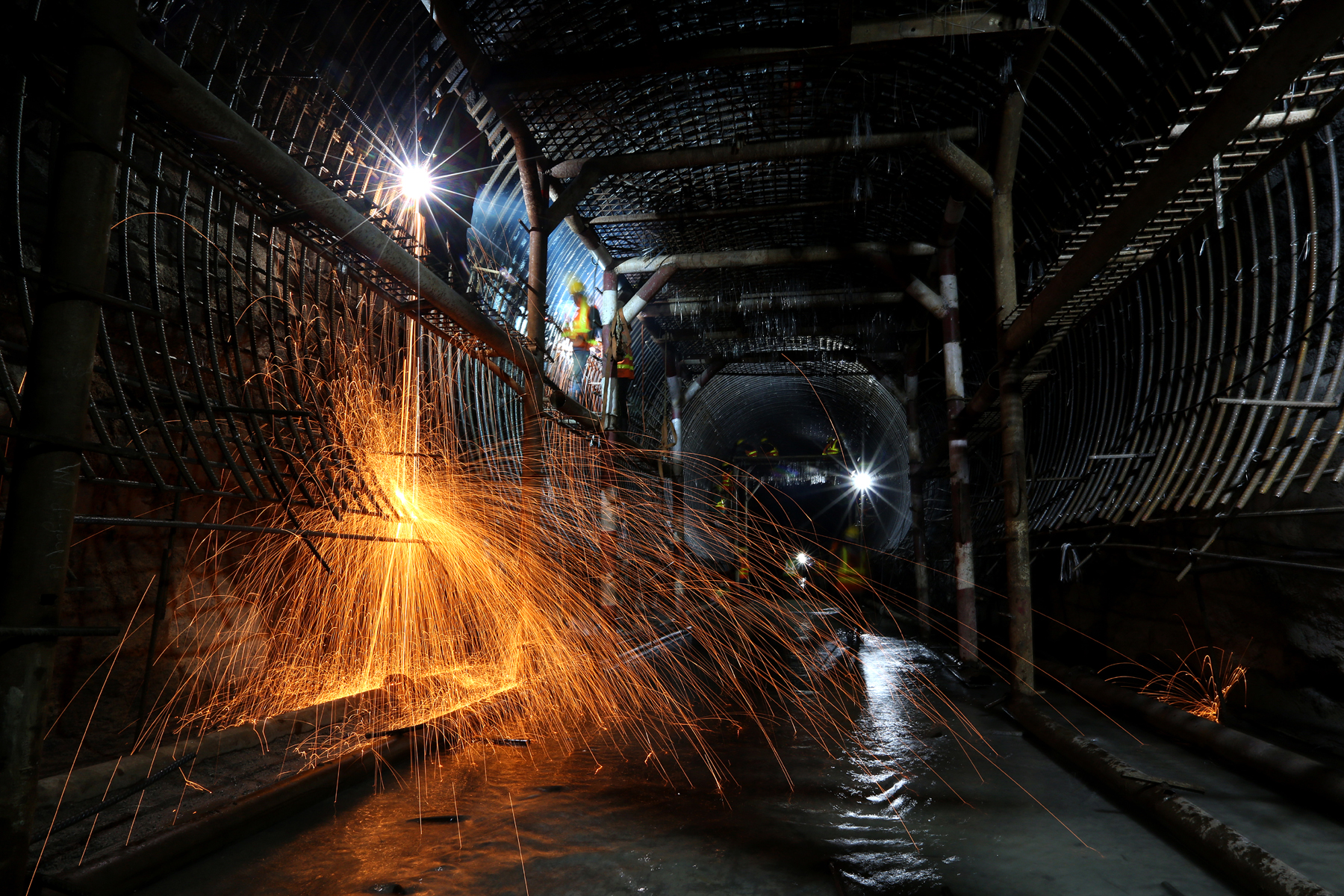 Kiran Panday/TKP
Nepal and India entered into a historic Power Trade Agreement in 2014. But neither side has fully implemented the terms and reforms they vowed in the document because of political, legal and technical delays.
Despite an agreement on providing non-discriminatory access to power producers in electricity markets, it was only in 2018 that India relaxed its rigid provisions on cross-border trade of electricity while Nepal is yet to amend its Electricity Act.
"The parties shall cooperate on various aspects of policy harmonisation for the realisation of cross-border interconnections, grid connectivity and power trade," states the agreement. "The parties shall allow the authorised/licensed electricity producers/buyers/traders of each country to engage in cross-border electricity trading, including that through power exchanges, and to seek cross-border transmission access as per the laws of the respective country."
Four months after rejecting a request for permission by independent power producers to engage in cross-border energy trade through a separate power trading company in the spirit of the agreement, the Energy Ministry has done little to make good on its assurances to pass legislation, which will allow them to do so.
At present, Nepal and India are exercising energy banking through mutual agreements under the purview of the Nepal-India Power Exchange Committee. Indian energy officials agreed to formalise energy banking through cross-border power trade regulations of India in 2019, four years after the power trade agreement was signed.
Also, a planned tripartite meeting between Nepal, India and Bangladesh to fix transmission modalities and commercial terms for the use of the Indian grid to enable Nepal and Bangladesh to engage in direct power trade is nowhere in sight.
Talk of tripartite discussions had surfaced four months ago after Nepal and Bangladesh decided to explore the possibilities of using Indian transmission lines passing through the Siliguri corridor, also known as Chicken's Neck, following amendments to cross-border energy trading regulations by India.
Independent power producers, who visited Dhaka in May to lobby for their market interests and concerns in the bilateral meetings between Bangladesh and Nepal, said the meeting of the tripartite mechanism should be held soon as it is the only way the country can secure a market for surplus electricity that Nepal is expected to produce.
According to the Energy Ministry, it is imperative to sell Nepal's surplus electricity in the regional market by implementing SAARC Framework Agreement, BBIN Forum, BIMSTEC and other bilateral and multilateral electricity trading models.
Also, the country lacks a proper risk-sharing mechanism between foreign investors and the government in energy projects.
According to Kumar Pandey, vice president of the Independent Power Producers' Association, foreign investors have expressed interest to bridge the existing funding gap in energy projects by channelling investments in the sector. "But the country lacks a proper risk-sharing mechanism between investors and the government," he said.
Differences have also surfaced between the Energy Ministry and the Finance Ministry over terms of the hedging mechanism of dollar-dominated Power Purchase Agreement (PPA) with foreign developers dissuading potential investors of multiple projects.
Poor transmission infrastructure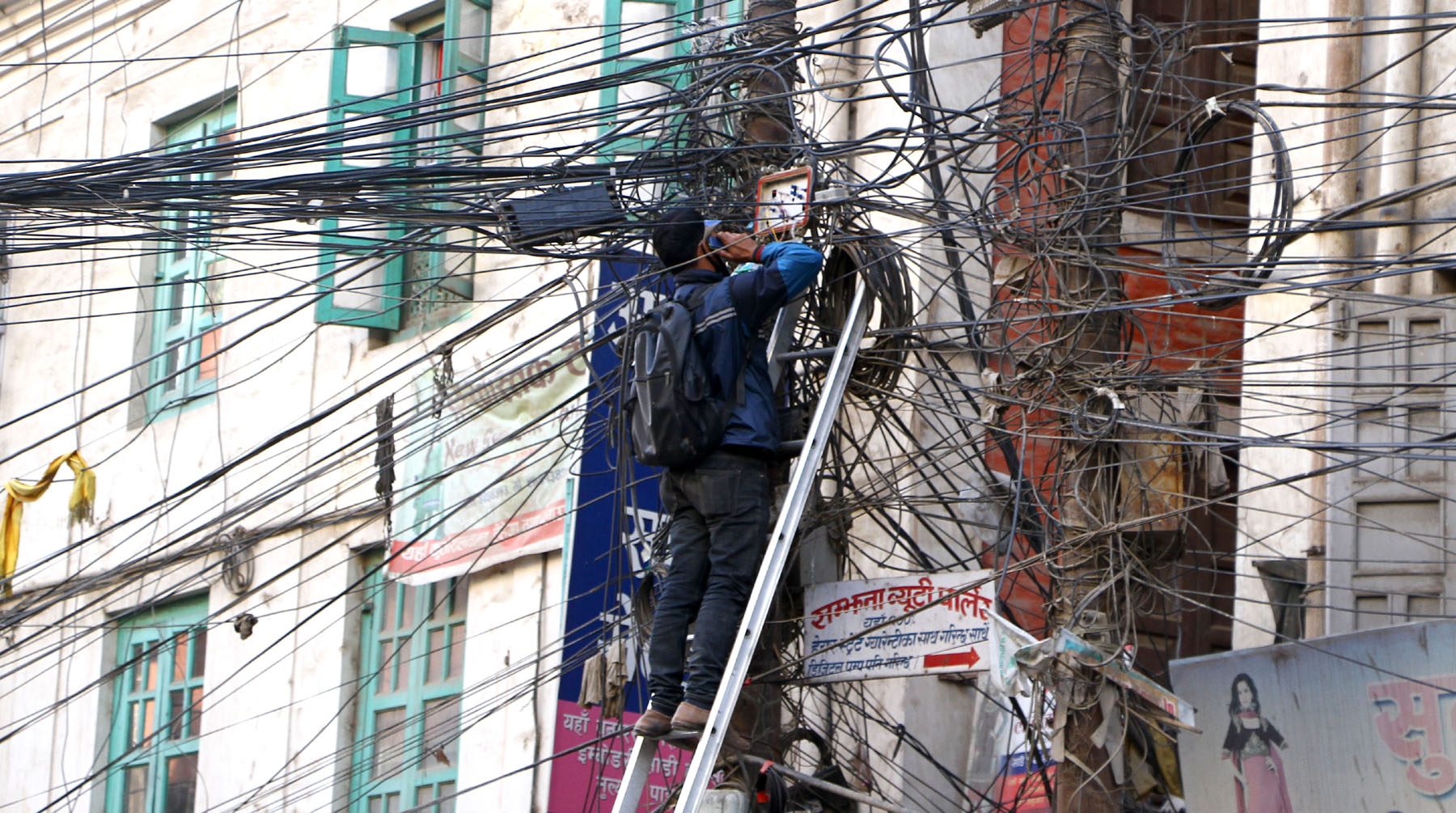 Beeju Maharjan/TKP
Officials agree that before the country starts exporting large amounts of power for trade on the Indian power exchange, it has to ensure that the country's power grid is reliable and fully synchronised with that of India's.
There have been suggestions that the country was committed to grid synchronisation but without concrete results to show for.
Nepal and India began trading power through the Dhalkebar-Muzzafarpur cross-border transmission line only in 2018. But the power lines are yet to be charged to the optimum capacity of 400kV that would allow the country to export a maximum of 800 megawatts of electricity.
Although the Nepal Electricity Authority had targeted to upgrade the Dhalkebar connection and operate the power grid by synchronous mode with India's within December, upgradation works are yet to conclude.
While Nepal's internal grid is yet to be operated with power levels higher than 220kV, the Energy Ministry records show that Nepal and India are currently trading electricity through 12 low-voltage interconnection points across the southern plains and can only relay a combined capacity of 488 megawatts.
Low domestic consumption
Nepal is among the economies with the lowest rate of electricity consumption. While the government has targeted to increase annual per capita consumption from 245-kilowatt hours to 400-kilowatt hours in a year, the country is witnessing a decline in the import of electrical appliances including induction cookers, ovens, toasters, coffee and tea makers.
"Nepal's low per capita usage of electricity has its roots in traditional consumption patterns of households and poor rate of industrialisation. It is evident from the fact that we got rid of power crisis with the availability of just over 1,100 megawatts," said Gyanendra Adhikari, an economist.
According to Adhikari, there is a need to promote the use of electric vehicles and reduce tariff surcharges, ensure reliable supply and electrification to displace imported fossil fuel with hydropower and discourage rural households from using traditional power sources, if the country is to realise maximum consumption of domestically produced clean energy.
---
---