This company is turning millennials into successful offshore mortgage brokers
At Home Loan Experts-Nepal, a chorus of youths are busy finding potential home buyers thousand of miles away, in Australia, doing everything from discussing their credit rating to searching for lenders.

Shutterstock
bookmark
Published at : September 16, 2019
Updated at : September 16, 2019 10:08
Kathmandu
At the crack of dawn on weekdays, 27-year-old Ajar Rajbhandari hurries to Jawalakhel, gets into his office and starts looking fixedly at his laptop screen filled with details on names, property and Australian banks.

Rajbhandari is a mortgage broker, who searches for leads for Home Loan Experts Nepal (HLE), an offshore arm of mid-sized mortgage firm based in Sydney. Since beginning its operations a little over six years ago, HLE-Nepal has groomed over 100 millenials like Rajbhandari, training them to understand 16 different credit services in Australia as well as regulations attached to such services. In return, these young men in Kathmandu have been working with thousands of home buyers who live nearly 10,000km away.
"I started about three years ago as a loan processing specialist with little to no experience in dealing with foreign clients and banks," said Rajbhandari. "But HLE-Nepal has invested in resources to enable better learning, as a result of which I have been able to build my own career."
The group's work has been drawing plaudits as well. This year, the Australian Mortgage Awards nominated the Nepal-based office of the mortgage firm as one of the finalists for best industry service. The winners will be announced next month in Sydney.
Every day, from Monday to Friday, a chorus of young people are busy trying to track potential home buyers, calling them, discussing their credit strength, investment and income scenario, assessing their documents and searching for lenders.
Once they find an Australian bank ready to disburse loans, they get back to the client with recommendations, allowing the home buyers to choose a viable option.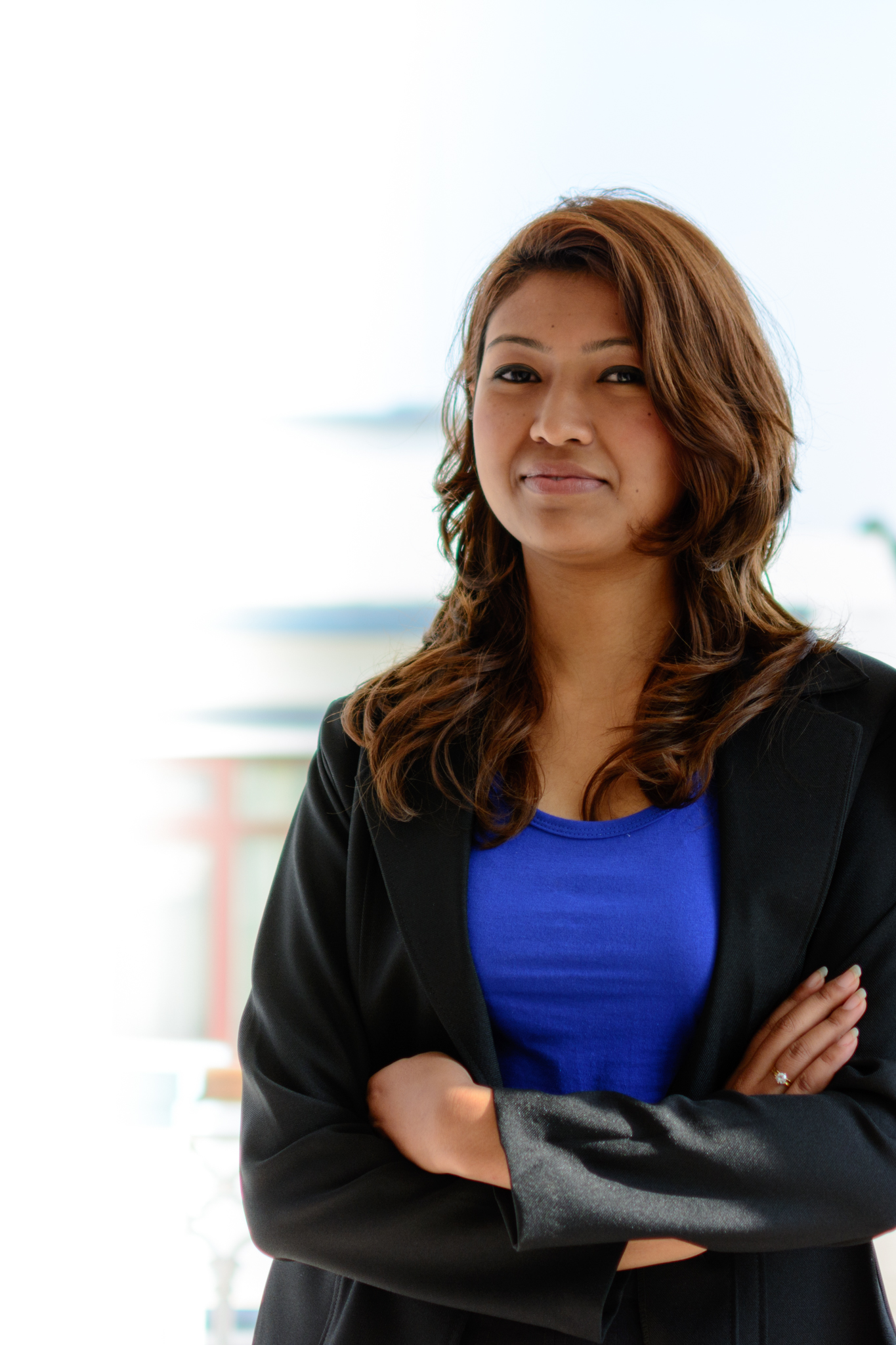 Home Loan Experts-Nepal's Managing Director Urika Shrestha
According to HLE-Nepal's Managing Director Urika Shrestha, after a client chooses a bank, the institution mobilises its loan processing department which has more than 50 employees and handles the process till the loan is approved. And business is booming.
"Our client base has expanded over the years, and we have also started to liaison deals for other companies apart from our parent company in Australia," said Shrestha.
According to the company's records, the Kathmandu-based arm of the Australian company has managed to deal with and submit loans worth 150 million Australian dollars in the last month alone. Its annual loan settlement in the record books was around AUD 500 million in the previous fiscal year.
But it is not just about business, say HLE officials. It is about teaching millennials to be focused, determined on their targets, and making them aware of financials and cultural diversities that have to be taken into account before successfully facilitating offshore deals.
Shrestha says financial literacy is still low in Nepal and HLE's business model revolves around credit markets. So to fill the divide of knowledge and practise among the youths, the institution has fostered an environment where the youths get to learn business logic behind regulations, credit analytics and become data-driven while handling deals and transactions.
"We have also focused on imparting knowledge on Australian culture to employees to avoid communication issues and cultural clashes that can lead to significant rework and frustration," said Shrestha. "By understanding each other's culture and having clear communication guidelines, our staff can perform at a much higher level compared to a standard staff member."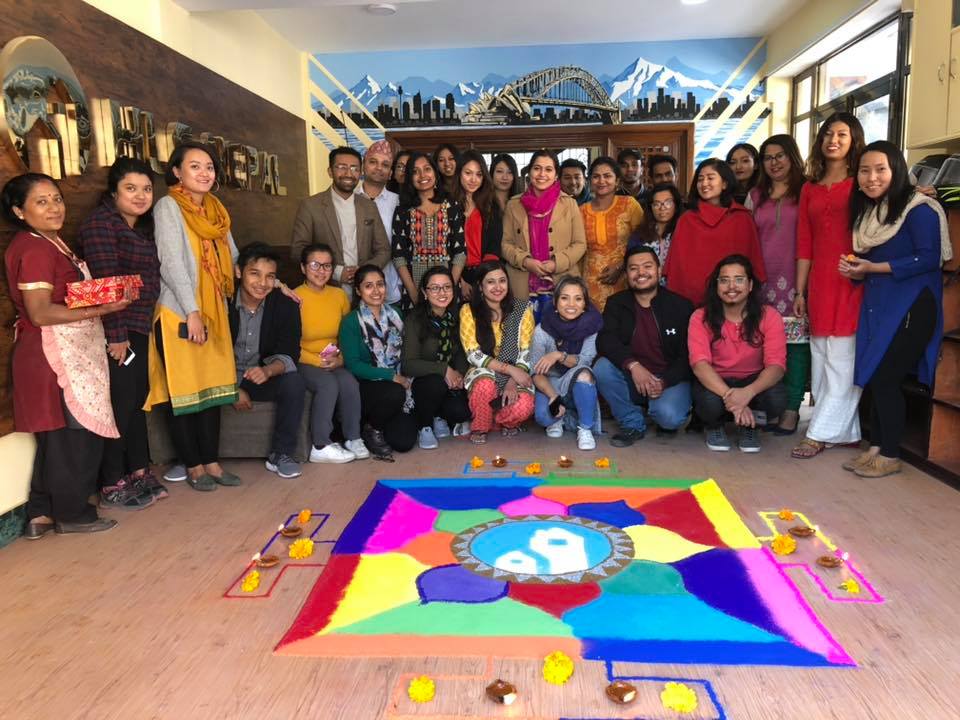 The Kathmandu-based arm of Home Loan Experts has trained over 100 people. Photo courtesy: Home Loan Experts-Nepal
Manish Rana, the first mortgage broker for HLE-Nepal, says the institution has offered boundless opportunities for career development and improving communication skills, specifically when working with a company driven by a strong work culture and business ethics.
As a mortgage broker, Rana said he has learnt to break down complex customer scenarios to communicate and delegate tasks effectively so that processing loans is stress-free and economical for his clients.
Michelle, one of Rana's clients and an Australian national, is one example of how the entity helps its clients to get the home they want.
Still, officials say operating as an offshore arm of a foreign business has its challenges in Nepal, where policies and majority of work processes are executed on an ad hoc basis.
According to Shrestha, businesses are operating under the outsourcing model in Nepal but the country lacks clear laws governing such institutions.
Shrestha says that has added to the confusion in processes relating to taxation, profit sharing, tax returns and clearance.
"Apart from laws, there are bureaucratic hassles, and it takes time to explain government staffers about the company and how it operates in Nepal," said Shrestha. "Still, the documentation on tax is halted by government officials time and again, which causes a backlog of work and accounting issues."
Economists say the government should prioritise facilitating such outsourcing companies, keeping in mind that the companies can be one of the significant sources of foreign currency earnings and at the same time provide employment to youths in Nepal.
"At a time when the Nepal Rastra Bank is scrambling to preserve its depleting base of foreign currency, the government should rid such legitimate companies off bureaucratic hassles and allow them to operate smoothly so that they can contribute to the inflow of foreign earnings," said Gyanendra Adhikari, an economist. "Earnings from offshore companies can be a major income after tourism, sparing the central bank from selling gold to add to its reserves."
Apart from serving Australian nationals, HLE-Nepal is now also planning to launch strategies aimed at capping purchase potential of Nepali non-residents in Australia with ample purchasing power.
"Nepalis who have resided in Australia for five to seven years are opting to buy homes and seeking our help these days," said Shrestha. "So we are planning to develop policies targeting the Nepali diaspora because our parent company also has Nepali workers based in the Sydney office."
***
What do you think?
Dear reader, we'd like to hear from you. We regularly publish letters to the editor on contemporary issues or direct responses to something the Post has recently published. Please send your letters to tkpoped@kmg.com.np with "Letter to the Editor" in the subject line. Please include your name, location, and a contact address so one of our editors can reach out to you.
---
---