Nepalis household spending up 9pc
Nepalis are spending more on household consumption, shows the annual Household Survey issued by the Central Bureau of Statistics (CBS) on Thursday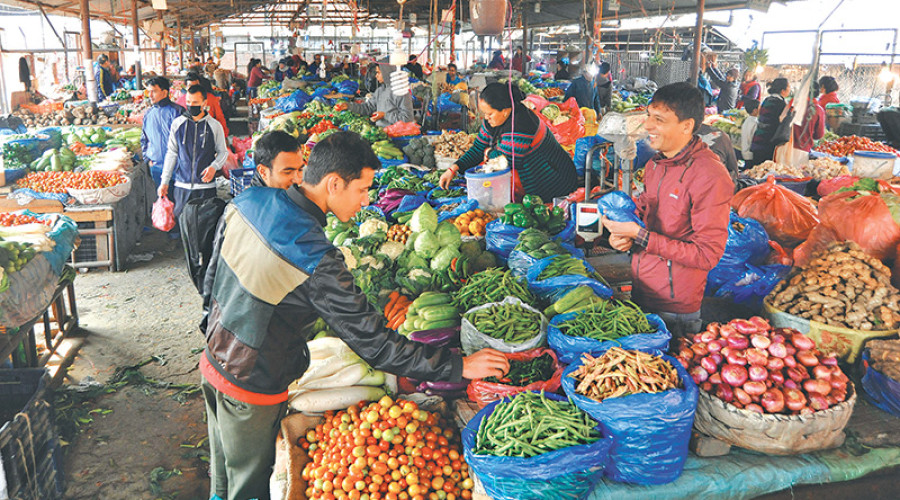 bookmark
Published at : April 7, 2017
Updated at : April 7, 2017 08:45
Kathmandu
Nepalis are spending more on household consumption, shows the annual Household Survey issued by the Central Bureau of Statistics (CBS) on Thursday
Each Nepali spent an average of Rs70,680 on household consumption in the last fiscal year 2015-16, up 8.8 percent from before. In the last fiscal year, the per capita consumption expenditure of Nepalis was Rs64,941.
The survey report shows that per capita consumption expenditure in urban areas is double that in rural areas. While an individual living in urban areas spent Rs101,659 annually, rural people's spending amounted to Rs52,007.
There was a nominal increase in urban consumption expenditure compared to the expenditure of rural people. In 2014-15, the figure for urban people was Rs100,323, while for rural people it was Rs49,414 annually.
"An increase in expenses on non-food items among the urban population has led to a surge in per capita consumption expenditure," said CBS Director General Suman Aryal, speaking at a programme on Thursday.
According to him, the survey was conducted in 4,500 households in 300 census areas. The researchers chose 2,250 households each from rural and urban areas.
The report shows there is high inequality between low expenditure and high expenditure groups. The per capita consumption expenditure of the largest 10 percent in the group is almost 11 times more than the per capita consumption expenditure of the 10 percent in the lowest spending category.
According to the CBS, an individual in the topmost 10 percent spends Rs243,535, while an individual in the lowest 10 percent spends only Rs20,556 per year.
The study shows that household expenses rose 11.2 percent during the review period. The country's total household expenses stood at Rs1,825 billion in 2015-16, up from Rs1,622 billion in 2014-15. Spending on food items accounted for 53 percent and non-food items accounted for the rest.
The average household consumption expenditure is Rs322,730 annually. An urban household spends Rs431,337 while a rural household spends an average of Rs248,893 per year. The average household size in urban areas is 4.2 while the household size in rural areas is 4.8.
Expenditure on non-food items among urban households is greater than the expenditure on food items. Of the total expenditure, an urban household spends 44.9 percent on food and the rest on non-food items. A rural household spends 59.8 percent on food and 40.2 percent on non-food items.
In urban areas, the annual expenditure of the top 10 percent in the group is 54 times greater than the spending of the bottom 10 percent. The difference is three times greater among rural people.
Of the total expenditure on food items, the share of grains and cereal is the highest at 32.1 percent, meat consumption is 14.5 percent and vegetable, egg and milk products is 13.3 percent.
Annual Household Survey 2015-16
Component 2014-15 2015-16
Per capita consumption Rs64,941 Rs70,680
Total household consumption Rs1,622 b Rs1,825 b
Average household consumption Rs292,312 Rs322,730
Average Urban household expense Rs413,510 Rs431,337
Average rural household expense Rs231,785 Rs248,893
Average household expense on food Rs56.9 pc Rs53.8 pc
Average household expense on non-food 18.1 pc 17.8 pc
(Source: CBS)
---