Nepse gains a whopping 88.87 points
Nepal Stock Exchange (Nepse) posted a whopping growth of 88.87 points last week.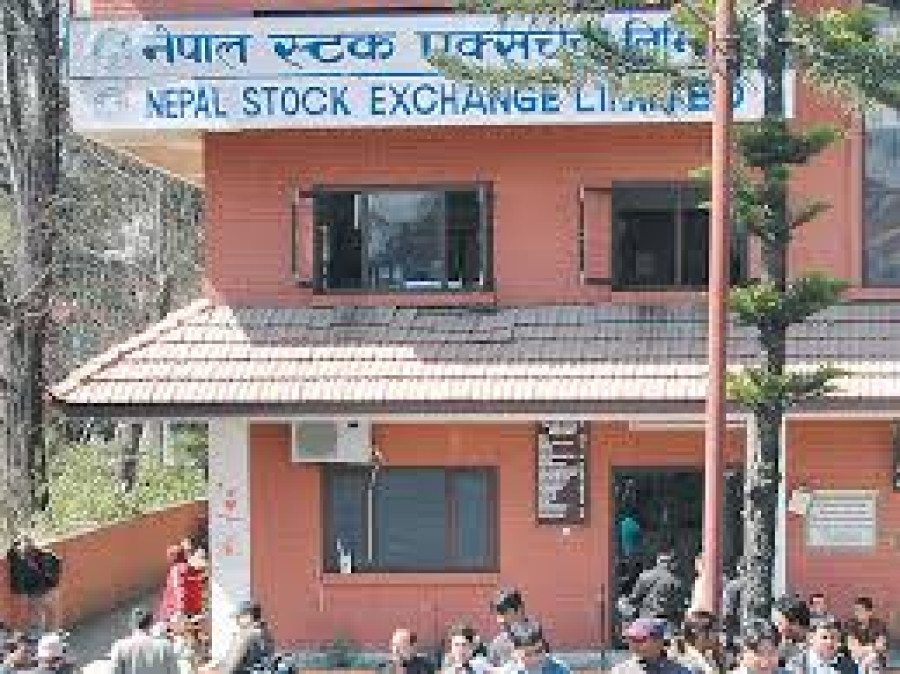 bookmark
Published at : August 23, 2015
Kathmandu
Nepal Stock Exchange (Nepse) posted a whopping growth of 88.87 points last week.
On Thursday, the benchmark index hit an all-time high of 1,221.91 points before settling at 1,200.92 points. Earlier on Wednesday, the market had breached its past record of 1,175.38 points set on August 31, 2008.
With the surge in the Nepse index, the transaction volume increased 26.12 percent to Rs4 billion from the trading of 8,426,440 shares. The market that opened at 1,112.05 points on Sunday posted gains throughout the week. The week's biggest single-day gain of 45.55 points came on Monday.
Anjan Raj Poudel, managing director of Thrive Brokerage House, said: "Lack of alternative investment opportunities, good financial reports of majority of companies and Nepal Rastra Bank's directive to banks to provide only bonus shares droved the investors towards the stock market," he said.
The market has been on a bull run ever since the central bank hiked paid-up capital requirements for banks and financial institutions (BFIs) fourfold about a month ago. With investors expecting the BFIs to issue right's and bonus shares to meet the capital requirements, there has been massive buying pressure in recent days, stockbrokers said. And, as the central bank has directed the BFIs only to issue bonus shares, not cash dividend, the buying pressure is expected to rise further, pushing the market to new highs.
Poudel said the fall in the supply of shares of commercial banks amid rising demand contributed to rise in the prices bank shares. A large number of banks' shares are still in the process of being converted into demat.
Of the nine trading groups, seven witnessed growth. The hotels group (up 219.53 points) was the top gainer, followed by insurance companies, commercial banks, manufacturing, others, development banks and finance companies. Trading and hydropower groups, down 6.41 points and 2.58 points respectively, were the losers.
The sensitive index that measures the performance of blue chips jumped 21.04 points to close at 262.1 points.
Everest Nepal posted the single largest transaction volume of Rs219.08 million. Global IME Bank, Nepal Investment Bank (promoters' shares) Nepal Bangladesh Bank and NIC Asia Bank rounded out teh top five. Nabil Balance Fund 1 topped in terms of the number of shares traded (1,511,000 units).
---