Farmers turn to smuggled fertilisers due to shortage
Farmers in the southern Tarai plains, celebrated as the country's food basket, have been facing a shortage of subsidized chemical fertilizers.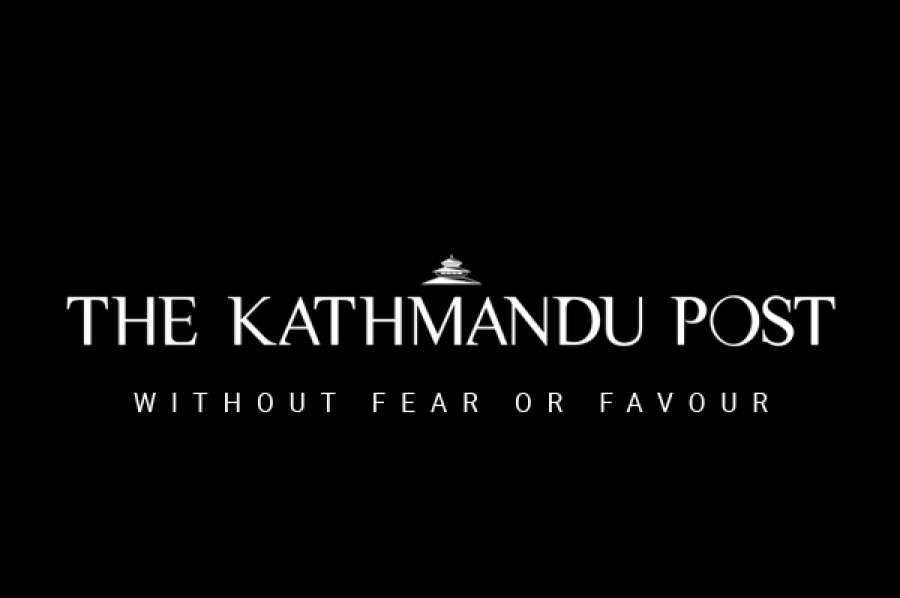 bookmark
Published at : August 16, 2014
Updated at : August 16, 2014 09:05
Parsa
Farmers in the southern Tarai plains, celebrated as the country's food basket, have been facing a shortage of subsidized chemical fertilizers. With the transplanting season in full swing, hard-pressed farmers have been resorting to fertilizers smuggled in through the porous Nepal-India border as they do every year.

In Parsa district, contraband fertilizers do not raise any eyebrows. In fact, smuggling fertilizers from India has become an annual ritual. While farmers smuggle small quantities of the soil fortifiers, traders have been shipping them in large amounts. They stock the fertilizers and wait for an opportunity to sell them with a huge mark-up when the authorities tighten the border.

Smuggled fertilizers are cheaper compared to those sold legally in the market, and farmers are happy to make use of them. Although the Indian authorities have stepped up security at the border points, smuggling has continued unabated this year too. As a result, there are few farmers standing in the queue outside the office of the state-owned supplier Agriculture Inputs Company (AIC).

The urea supplied by AIC costs Rs 1,800 per quintal while DAP and potash cost Rs 4,500 and Rs 3,100 per quintal respectively. In contrast, smuggled urea and DAP can be bought for Rs 1,120 and Rs 3,000 per quintal respectively. Potash is priced at Rs 2,200 per quintal.

Similarly, in Bara, farmers are unable to buy in adequate quantities the fertilizers being sold by the government at subsidized rates. State-owned suppliers AIC and Salt Trading have been out of stock for the last three weeks. The shortage has led farmers to depend on smuggled products which are usually of a poorer quality.

"As fertilizer shipments have been delayed, shortages have appeared," said Ganga Lal Mehata, an official of AIC in Kalaiya.

In Kapilvastu, farmers making a trip to the AIC office hoping to buy subsidized fertilizers have been forced to return empty-handed. Around 165 tonnes of urea were supplied to Kapilvastu this season. Bishnu Aryal, chief of AIC in the district, said that subsidized fertilizers were sold out within two weeks. He added that the district's daily requirement of fertilizers now amounts to more than 50 tonnes. AIC has received lots of applications for fertilizers this season.

Meanwhile, heavy rainfall in Rautahat since Wednesday has cheered farmers but they are disappointed by the fertilizer shortage. AIC has no fertilizers in stock which has forced farmers to use substandard farm inputs smuggled in from India.

Considering the scarcity of fertilisers, the administration has been looking the other way when farmers bring in small quantities of fertilizers from India on their bicycles. "We have not stopped farmers from bringing fertilizers on their bicycles from India, but we have not allowed smuggling in large amounts," said security personnel.

The shortage of fertilizers has also affected farmers in Nawalparasi. Subsidized fertilizers have not been distributed through the proper system. Cooperatives authorized to sell fertilizers by AIC have been charging higher rates.

There is not much demand for fertilizers in Sarlahi as paddy has not been transplanted on most of the fields due to scanty rains. Paddy transplantation has been completed on only 45 percent of the fields.

Ram Prakash Mahato, an official of the District Agriculture Development Office, said that the district has not experienced a fertilizer shortage as paddy transplantation has not progressed due to insufficient rains. Likewise, Rupandehi is also not facing a fertilizer shortage. "Fertilizers have been distributed in the district as per demand," said Krishna Bhadra Adhikari, chief of the District Agriculture Development Office in Rupandehi.

With reporting by Laxmi Sah from Bara, Manoj Poudel from Kapilvastu, Siva Puri from Rautahat, Aman Koirala from Sarlahi, Bechu Gaud from Parasi and Madhav Dhungana from Rupandehi.
---
---