White-rumped vulture population rising: Survey
Number of critically endangered White-rumped vulture in the country has risen in the last four years, according the latest survey report.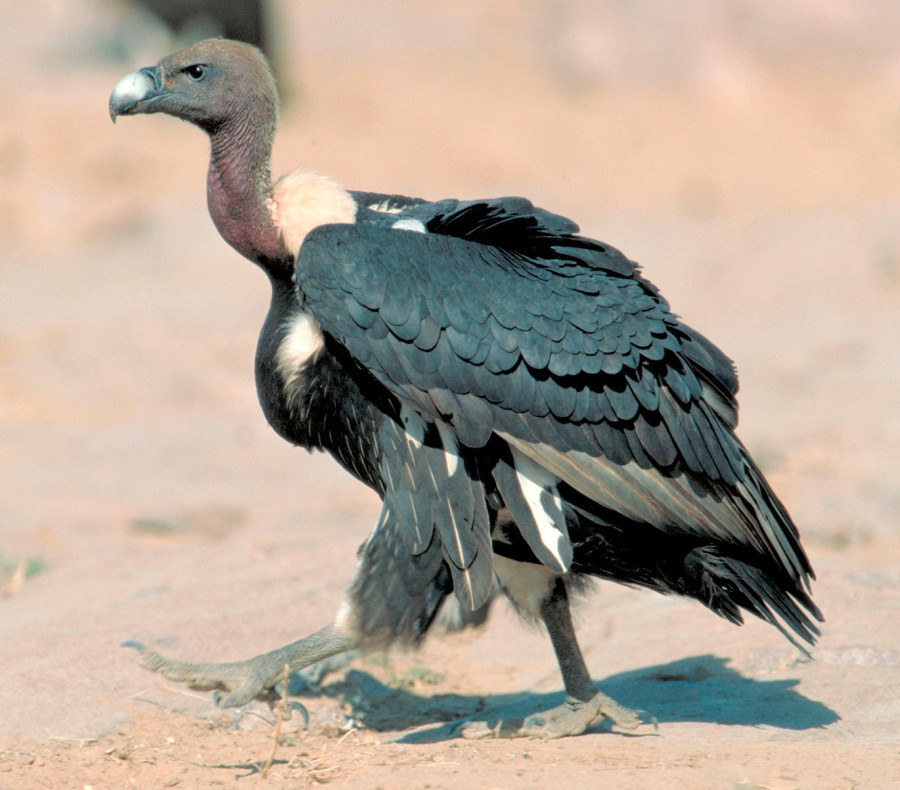 bookmark
Published at : May 26, 2017
Updated at : May 26, 2017 10:16
Kathmandu
Number of critically endangered White-rumped vulture in the country has risen in the last four years, according the latest survey report.
The survey conducted between 2014 and 2017 shows the population of the endangered species, called Dangar Giddha in Nepali, has gone up from 68 to 111.
The years between 2002 and 2009 were not good in terms of vulture, including the White-rumped vulture (Gyps bengalensis), the survey has noted. A drastic fall in the number of White-rumped vultures from 205 to 55 over these eight years had become a cause for concern.
Two decades ago, there were 50,000 nesting pairs of White-rumped and Slender-billed vultures in Nepal.
Climate change, shrinking habitation, increased use of animal drugs and lack of preys were identified as major threats to vultures, whose declining population had left conservationists worried.
A team of vulture conservationists from Bird Conservation Nepal recently completed the 13th annual highway transects survey of vultures to determine the rate of changes in vulture population.
The survey was conducted following the East-West Highway across Tarai lowland covering 560 kilometres from Narayanghat, Chitwan to Gaddachowki, Kanchanpur, according to BCN's vulture conservation programme officer Krishna Prasad Bhusal.
The survey was conducted from May 2-12, which recorded all vultures sighted within 1,000 metres on either side of the highway.
"In addition to East-West Highway, the team also surveyed the mountain routes of Lamahi-Tulsipur-Salyan-Rukum and Bhalubang-Pyuthan-Rolpa-Arghakhanchi- Gulmi-Palpa-Syangja-Kaski-Tanahu-Muglin," Bhusal added.
The survey, supported by Britain's Royal Society for the Protection of Birds, was carried out in collaboration with the Department of National Parks and Wildlife Conservation.
In recent years, the population of white- rumped vulture has increasing in western Nepal, according to Bhusal.
The survey, research and study on vultures had officially begun in 2002 with the highway transect survey.
During the study, it was found that the use of diclofenac, a drug used to treat livestock, was one of the main reasons for the dramatic fall in vulture population. This anti-inflammatory drug is lethal to these birds. Vultures feeding on carcasses of animals treated with this drug suffer kidney failure and die after a few days.
The government imposed a ban on the import drug on June 6, 2006 and has so far declared 56 districts covering 116,430 sq km area as dicolfenace-free zones, said BCN's Chief Executive Officer Narendraman Babu Pradhan. "Efforts are on to make the concept of 'safe vulture zone' successful," he added.
South Asia has been witnessing a sharp decline in number of vultures since 1990.
Data from India show that there was a 99.95 percent decline in the number of white-rumped vultures in a span of 15 years.
---
---