Nepali microbiologist wins int'l award
Sagar Aryal is currently doing his Masters in Microbiology from St. Xavier's College in Kathmandu.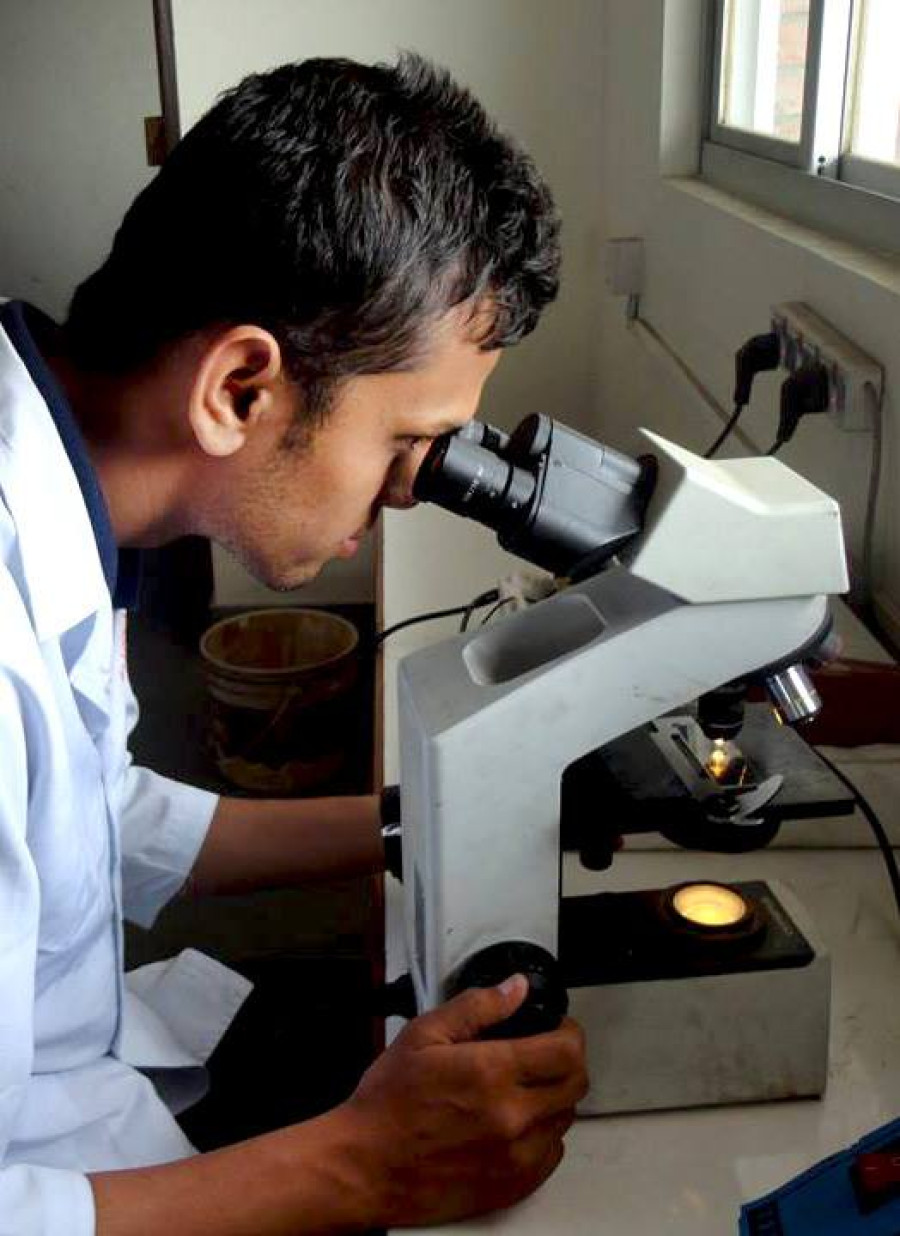 bookmark
Published at : September 4, 2015
Kathmandu
Sagar Aryal, a microbiologist and science blogger, has won a communication award, handed out by UK-based Society of Applied Microbiology.
According to the society, winners were judged for their engagement work in promoting the field of applied microbiology to non-science audiences. "The Award recognizes this excellence in science storytelling through public engagement activities, the written word and multimedia content," reads a statement on its website.
His interest in sharing news, and engaging a non-science audience to help them build an understanding of microbiology won him the award. "The websites I have created related to microbiology are particularly aimed at individuals with varying levels of interest and academic abilities and I try to make them as inclusive as possible," says Aryal.
Aryal, who is currently doing his masters in Microbiology from St. Xavier's College in Kathmandu, is the Founder and Editor In Chief, Microbiology World (Microbiologyworld.com) and the founder and executive director of Internationl Journal of Microbiology and Allied Sciences, a quarterly published, peer reviewed, open access international journal (www.ijomas.com)
Aryal says he understood the type of content that people want to see, particularly on social media. With a user base of more than 1.4 billion Facebook, could be a powerful and fantastic way of getting a message across, says Aryal.
He has created a Facebook Page with over 100,000 likes and the type of content should not always be serious he says.
All photos were provided by Sagar Aryal
---