Sharing stories for collective healing
The Story Kitchen is a space for female survivors of Maoist conflict to be seen and heard through storytelling.

Justice reporters from The Story Kitchen being felicitated by Top Bahadur Magar, chairman of the National Human Rights Commission. Photo courtesy: The Story Kitchen
bookmark
Published at : July 12, 2023
Updated at : July 13, 2023 07:23
Kathmandu
On the morning of January 9, 1999, armed officials barged into Parbati Sigdel's house and took hold of her husband. She spent many days visiting the police station to lodge a missing person's complaint, but her cries were repeatedly ignored.

There was no space where she could share her experience of loss. Then one day, she came across reporters from The Story Kitchen with whom she could finally open up. She found herself near numerous other women who carried the pain of the wrongs done to them and their families. Just knowing she was not alone brought her a sense of comfort.
The Story Kitchen was started in 2012 by Jaya Luintel, Rajan Parajuli, Charimaya Tamang, and Pushpa Basnet. Their goal was clear—creating a space for women to amplify, share and document their stories of armed conflict.
Currently, Sigdel has formed a strong network of survivors in her district of Nawalpur. More than 300 women from the district have come together to share and document their experiences so their stories aren't lost in history.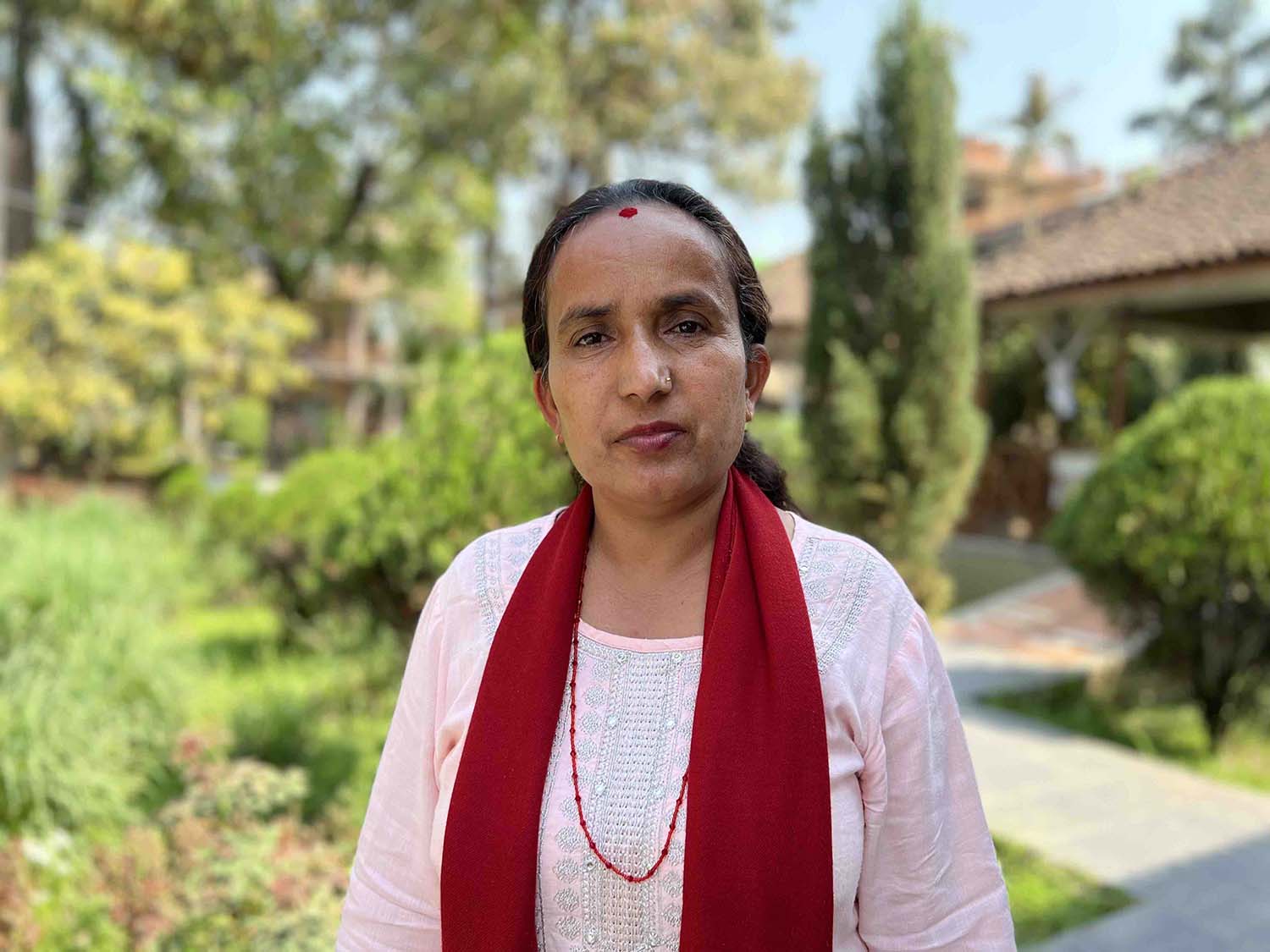 Parbati Sigdel from Nawalpur. Photo courtesy: The Story Kitchen
Similarly, on October 26, 2002, Bisna Pant's husband—a police officer in Nepal Police—was killed by opposing Maoist groups. Pant, who was five months pregnant with her daughter, was left with dealing with the world alone.

Over the years, various organisations and governmental groups approached Pant for the story of her husband. However, every single one of them left Pant with a feeling of having her story extracted from her without ever receiving anything in return.
When The Story Kitchen approached Pant, she finally found a space where her angst and internal struggles were heard. She gradually equipped herself with the strength to talk about her story and find a community where she belonged. "I am glad to find a space where women like me come together. It feels like going to maiti (maternal home of a married woman)," she says.
Looking at the history of political movements in Nepal, it isn't difficult to notice that most have failed to incorporate women's experiences. Founding member Luintel was disappointed by the lack of spaces where women felt heard and seen. Thus, she created an organisation that would act as a safe haven for women affected by the armed conflict during the Maoist insurgency.
During the conflict, women were subjected to sexual violence and endured many other hardships. These women witnessed the forced disappearance of their loved ones—losing their fathers, husbands, sons, and brothers. "Many of them never really got any answers or justice," says Luintel. "That feeling of loneliness is something that cannot be quantified or met with legal solutions," she says.
Luintel, who was working as a journalist in 1999, realised the necessity of spaces for women to tell their own stories. She, thus, collected stories of women across five districts during the initial days of 'The Story Kitchen.'
The idea for the name came from the fact that historically, the kitchen has been a space associated with women. However, despite being stuck inside four walls, women often found solace and company while working together in the kitchen, sharing their stories without hesitations or filters.
In 2014, when conversations around transitional justice were gaining momentum in the governmental and public spaces, Luintel realised these conversations failed to include women's issues. "There was a fear of losing the stories of women," she says.
Even when women were approached, it was generally for research-related prospects by politicians, lawyers and researchers. "They derived stories without providing solace or justice to these women," she adds.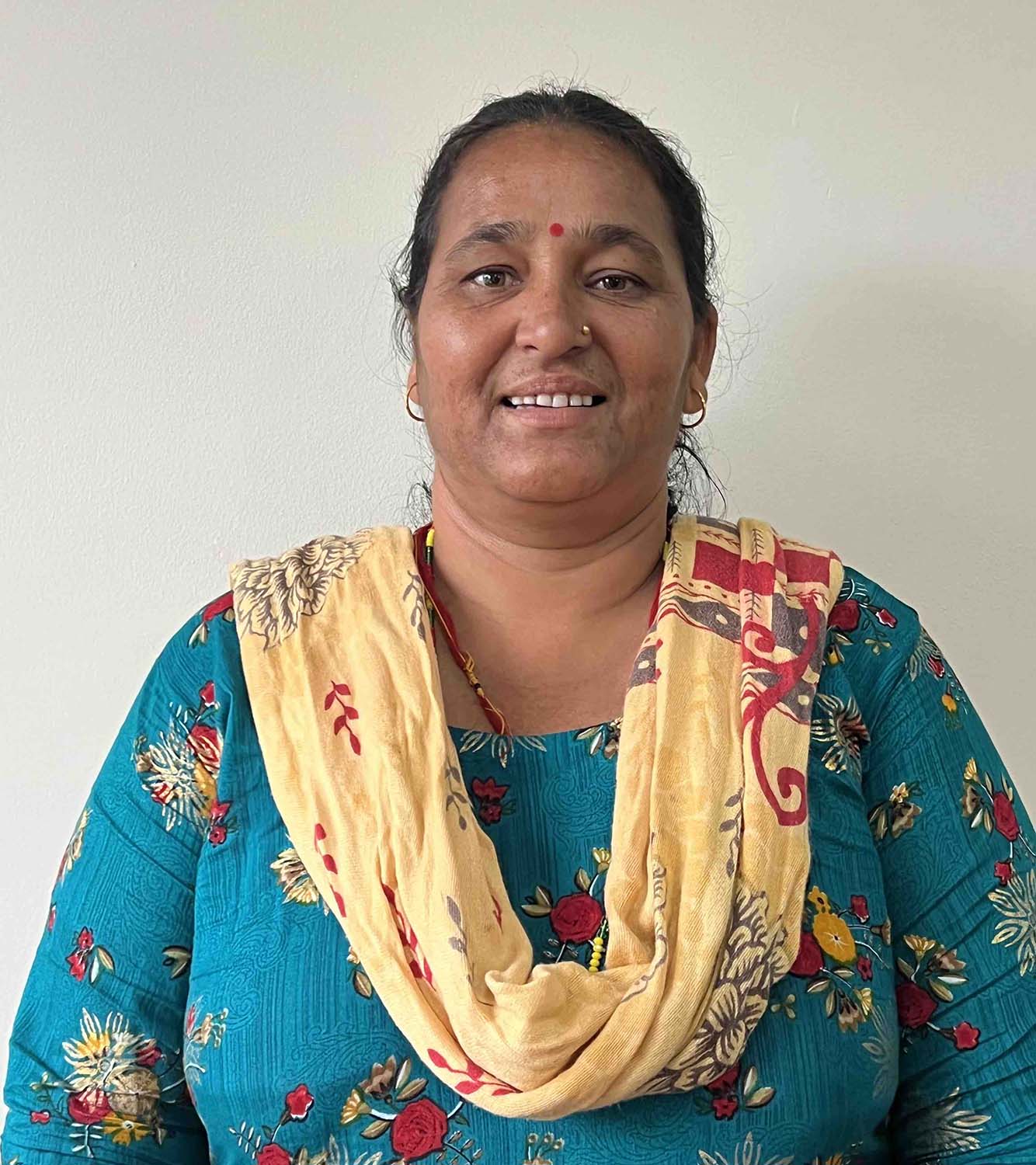 Bisna Pant from Kailali. Photo courtesy: The Story Kitchen
Having trained under the international practice of Narrative Therapy by Dulwich Centre, participants of The Story Kitchen began their 'non-extractive storytelling module' that placed individuals as experts of their own story and gave them agency over their narratives instead of skewing it to fit an objective."Simply put, individuals weren't used as a means to an end," says Luintel.
Thus, in a survivor-led process, The Story Kitchen identified women survivors and started a 'story workshop' where women from different districts found a place to share their stories and heal collectively.
Survivors were equipped with skills in recording, reporting and writing stories. The organisation created a group of more than 60 individuals who were called 'justice reporters.' "Currently, 31 reporters are actively working on a story collection," she says. The reporters approach other survivors and extend space for them to feel a sense of ease and belonging.
For the organisation, justice is four-fold—legal, self, family, and societal. Though legal justice is easily understood in the form of reparation, the other forms of justice must be felt by individuals. "A woman who faced sexual harassment might feel justice when she finally lets go of the guilt and shame she houses in her body," says Luintel.
Lastly, for Luintel, her biggest achievement is bringing together women from both sides of the conflict. For instance, while at 'The Story Kitchen,' Pant realised the paradox of her loss. While she'd lost a husband who was a part of the Nepal Police, many women around her were a part of the Maoist group who were wronged by the police or the army.
"I used to feel immense anger towards Maoist groups because they killed my husband," says Pant. Now, I talk to women who were related to the Maoist groups and realise how they, too, were wronged by the state."
---
---