Eczema explained
Dr Uma Keyal, a dermatologist, talks about the symptoms, causes and prevention of the skin condition.

Shutterstock
bookmark
Published at : June 6, 2023
Updated at : June 7, 2023 08:10
Kathmandu
As the largest organ in our body, our skin has to deal with various issues, both minor and significant ones, that can negatively impact its health. Therefore, it is crucial to take good care of our skin. During the summer, the skin can get unexpectedly dry, which results in eczema. Eczema is a group of skin conditions that cause inflammation and dryness. Discoid eczema is another type of eczema that results in circular or oval lesions on the skin. Eczema is a common allergy, so it is essential we are aware of its causes, prevention and cure.
Dr Uma Keyal is a dermatologist and aesthetician who specialises in treating issues related to skin, hair, and nails, including sexually transmitted infections. She holds a PhD in dermatology and has conducted extensive research in this field.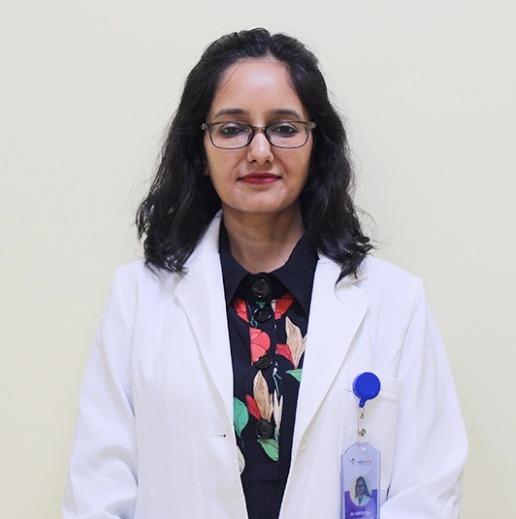 Photo courtesy: Uma Keyal
In this interview with the Post, Dr Keyal covers everything a person needs to know about eczema.
What is eczema?
Eczema is not a single condition but rather a group of diseases that can be caused by various factors such as dryness, allergies, gunas, and sudden triggers. This skin condition, also known as dermatitis, is characterised by inflammation. In short, eczema encompasses all these circumstances that can lead to skin inflammation and allergies.
Acute eczema is the kind of eczema that has developed recently. If the eczema continues for an extended period, it is called chronic eczema. The skin condition also varies in these two types of eczema. In acute eczema, the skin condition is very red and dry, flaky, with visible white scales. But when it gets chronic, a bunch of blisters form on the skin, and it starts looking red and inflamed. This is painful, and the skin also develops hyperpigmentation.
Causes of eczema
Eczema is caused due to various factors, including sun, air and water. Usually, eczema has multiple causes, which can be minor or significant. Sometimes eczema can be triggered due to excessive contact with things like sand, soapy water, cement, leather or rubber band, metal allergies, and food dermatitis, among other things. Eczema is more common in children, women and older individuals.
It is more common in women because they are more involved in household chores and in children because of vaccines and antibiotics. It is also seen in older people as their skin is dry, leading to roughness, scaling and itchiness. But other than this, a person's genes and their environment play a role in them getting eczema, and anyone can have it.
The symptoms
The first sign—acute eczema—is characterised by intense itching. Other symptoms include dry and cracked skin, small raised bumps on brown or black skin, thickened skin that oozes and crusts, darkening of the skin around the eyes, raw and sensitive skin due to scratching, and rashes on swollen skin that changes colour depending on your skin tone.
Chronic eczema can cause both dryness and itchiness in the affected area. This condition can result in cuts on the skin, worsening the allergic reaction. While some people may only have a few small patches of dry skin, others may experience widespread skin inflammation. The colour of the inflamed skin can vary depending on the individual's skin type—appearing red on lighter skin and darker brown, purple, or grey on darker skin.
How can we cure eczema?
Eczema is not a life-threatening condition, but it is a troublesome one. It can be difficult to treat and often recurs even after it appears to have been cured. While some relief from symptoms may be possible, it seems that there is no guaranteed cure for this condition. It's important to seek medical advice if you're dealing with eczema to get the best possible treatment and management plan. If you treat it after a while, eczema might be difficult to cure.
The thick moisturiser is a must in the process of curing eczema. Eczema can be prevented by maintaining good hygiene and a healthy lifestyle. It's important to use antibiotics only when necessary and as prescribed by a healthcare professional to avoid contributing to antibiotic resistance.
If the city you live in has the facilities to treat eczema, you should visit a dermatologist for a cure. But as in Nepal, there are many places with no dermatologist clinic, many individuals have to treat it by themselves—which is possible. To treat it at home, you must first know where the allergy comes from. Then, you should avoid the activity that triggers your eczema. That is a surefire way to prevent and cure eczema. Also, anyone with eczema must wear a sunblock of SPF more than 50.
---
---