Kathmandu's Ramadan festivities hidden in plain sight
The Muslim community, be it locals or diasporic Indians, gathers to offer prayers and communally break their fast by consuming a special meal called Iftar.

A young man reads the Quran in the musallah (a Muslim prayer hall). Sarah Shamim/TKP
bookmark
Published at : April 15, 2023
Updated at : April 15, 2023 08:14
Shah Handicraft is nestled among the charcuterie board of shops that is Thamel. Upon entering, spools of thread and jars of buttons immediately meet the eye. What is not visible right off the bat, is the musallah (Muslim prayer hall) curated atop the store. I was guided towards the musallah by the store owner's brother-in-law, Muhammad Fakhrul Huda, a bearded, topi-clad man with a gentle demeanor. We climbed up three flights of concrete stairs until we reached the entrance of the musallah, a small room with teal walls and a velvety sea-green carpet. We took our shoes off outside and headed in. Large windows illuminated the space, lending legibility to the Ramadan calendars on the walls alongside copies of English, Hindi, and Nepali translations of the Quran. During the month of Ramadan, Muslims fast from sunrise to sunset. The Muslim community, be it locals from Nepal or diasporic Indians, gathers at the musallah to offer prayers and communally break their fast by consuming a special meal called Iftar.
A variation of fritters is prepared for Iftar. Sarah Shamim/TKP
"I just wanted to make sure people had a place to pray," store owner Muhammad Aqeel Ahmed explained the simple motive behind the establishment of the musallah 30 years ago, which earned the name Shakeel musallah after his older brother. Ahmed and Huda believe that since then, a lot more communal prayer spaces have been established in Nepal. However, they still want to make sure Muslims in the neighborhood have an accessible space, hence continuing the practice.
A short walk from Shah Handicraft brought me to the Muslim tole, sandwiched between Thamel's alleys. This month, the tole is brimming with delicacies specific to Ramadan. Foods with high sugar and water content are used to fuel up after long fasting hours. Hence, halal restaurants that typically serve momos and thukpa have made additions such as fruits and samosas to their menu for the holy month.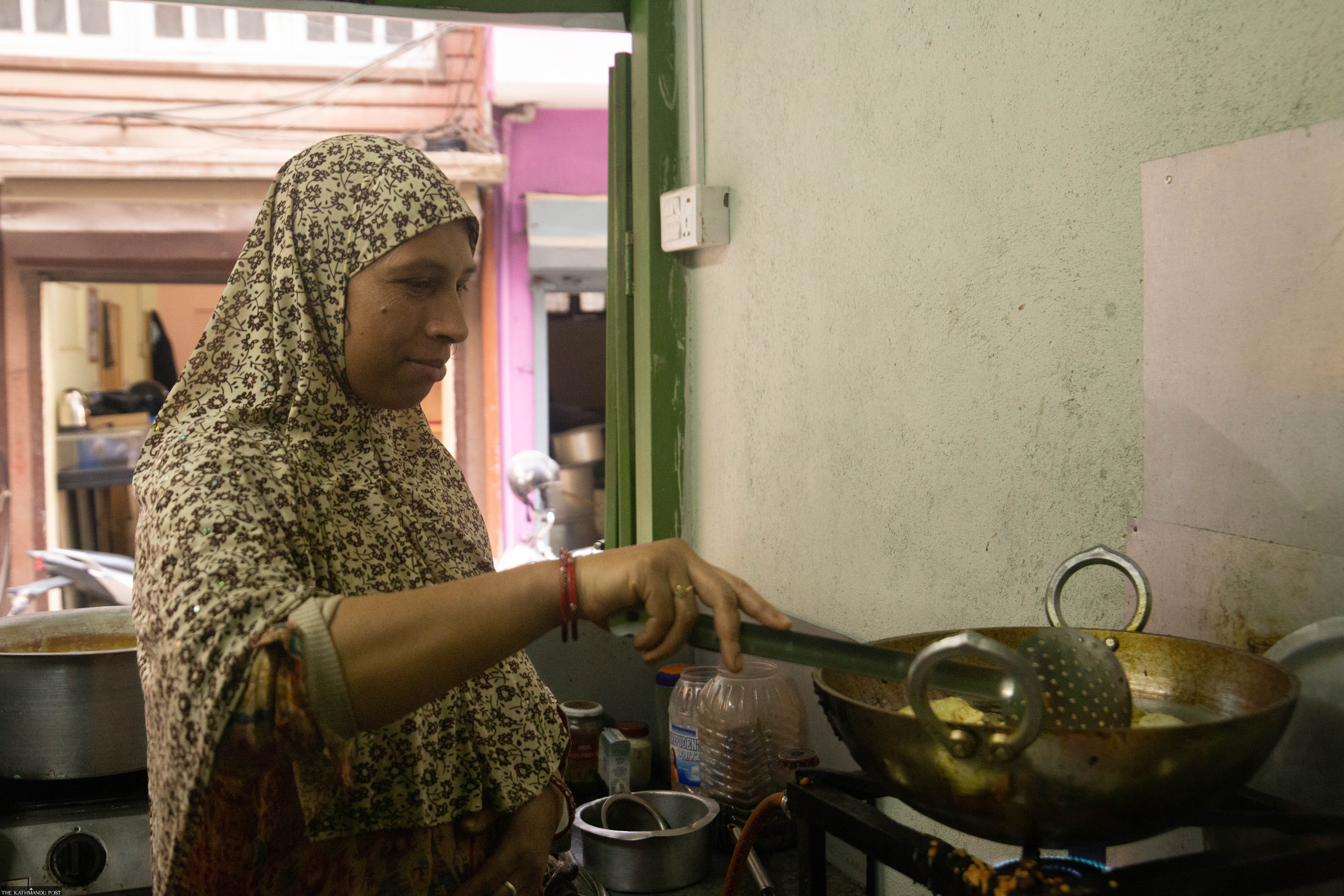 Ruby Bano, a resident of Thamel's Muslim tole, is hard at work preparing Iftar meals at her shop. Sarah Shamim/TKP
This is the case for Iqra momo centre, which was only opened last month by a married Muslim couple. Ruby Bano and Nazeer Uddin named the quaint green shop after their daughter. Upon entering, I saw images of sacred Islamic monuments and calligraphy of Islamic phrases on the restaurant's walls. As Bano deep-fried battered vegetable pakodas, her husband boiled milk and rice with aromatics to make kheer. They lined up the food, awaiting sunset.
On the other side of the road, buttery, flakey pheni (a type of dessert) was being deep-fried for the next morning. A variation of vermicelli, pheni is made through the laborious process of stretching a mixture of flour and ghee repeatedly. This mild dessert was being prepared for Sehri or Suhoor, the other main meal consumed before sunrise during Ramadan. Traditionally, pheni is eaten with warm milk and dried fruits during the morning meal. Digested slower because of its special ingredients, pheni allows one to stay full for long.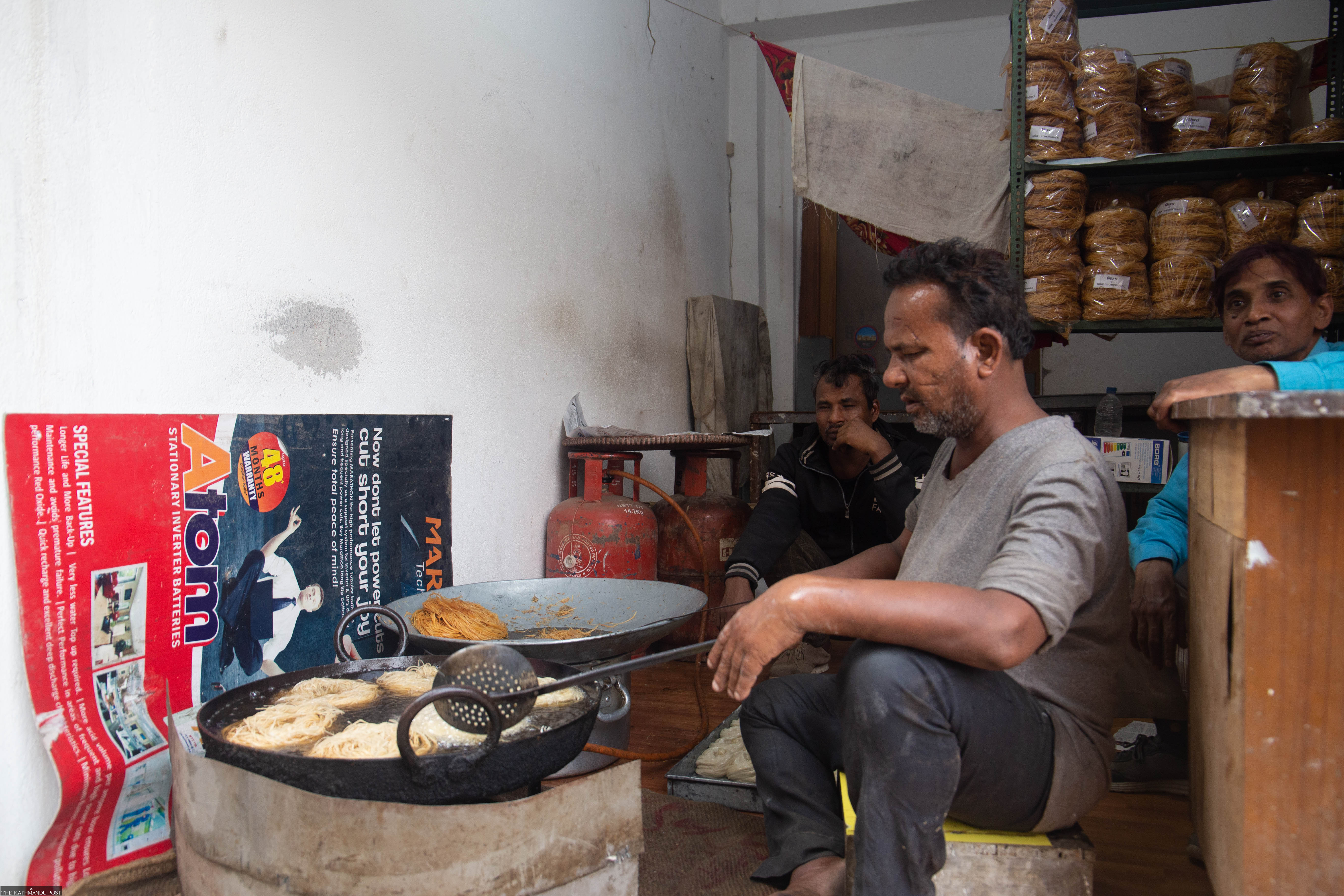 Abdul Habeeb deep fries pheni (a type of dessert) for the pre-fast meal, Sehri. Sarah Shamim/TKP
While fried finger foods are for sale at these shops, efforts to provide free Iftar to the community are also seen. Adjacent to a halal meat shop, a banner that reads 'Ramadan Kareem' (blessed Ramadan), accompanied by smaller posters that say, 'Dawat e Iftar' (Iftar party) marked the street. Members of the local Muslim community set up large pressure cookers to prepare a meat and lentil dish, daal gosht. This was to be enjoyed by the community for free.
"Our main priority is travellers who do not know where to access Iftar meals," said Mazhar (name changed for privacy) who proceeded to show me a Facebook Messenger group chat where the community organizes such efforts. Videos of successful Iftar drives are also circulated on the group, a recent one being inside Nepali Jame Masjid at Ghantaghar. Mazhar and his fellows added that they run entirely on funds provided by themselves and other community members, and do not receive external funding. The movement has grown since more and more community members have begun to contribute. "We have only lit a diya (a small oil lamp), others are ensuring that the flame does not go out."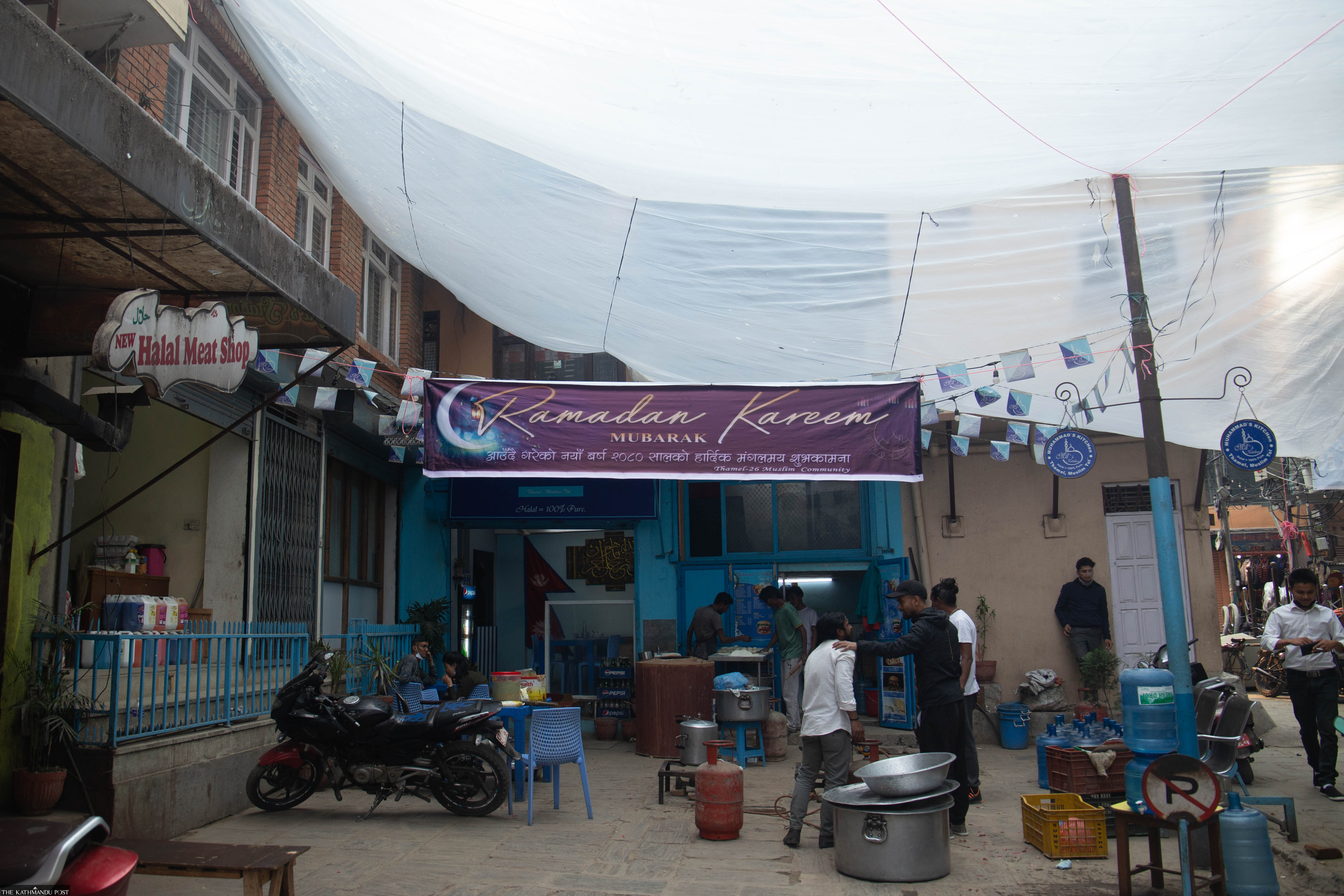 A free Iftar meal is prepared for the community in Thamel. Sarah Shamim/TKP
This air of camaraderie is not limited to the South Asian Muslim community in Nepal. As I walked through the Thamel streets, I saw Ramadan in a Ramen shop. A series of signboards and LED-lit staircases helped me navigate my way up to China Lanzhou Ramen Restaurant. What stood out about these signboards was the Arabic 'halal' symbol on them. The restaurant's chefs were busy flaming the last few servings of meat as a large table was ready for Iftar with refreshments including fruits, fritters, and freshly steeped tea. I did not speak the same language as anyone in the store. However, Malong from the store quickly bridged this gap by opening a translation application on his phone. A Muslim from China's Linxia, Gansu, Malong has been in Nepal for seven years. Every day during Ramadan, Malong and his coworkers passionately prepare an elaborate Iftar meal for Nepali and Chinese Muslims in the city.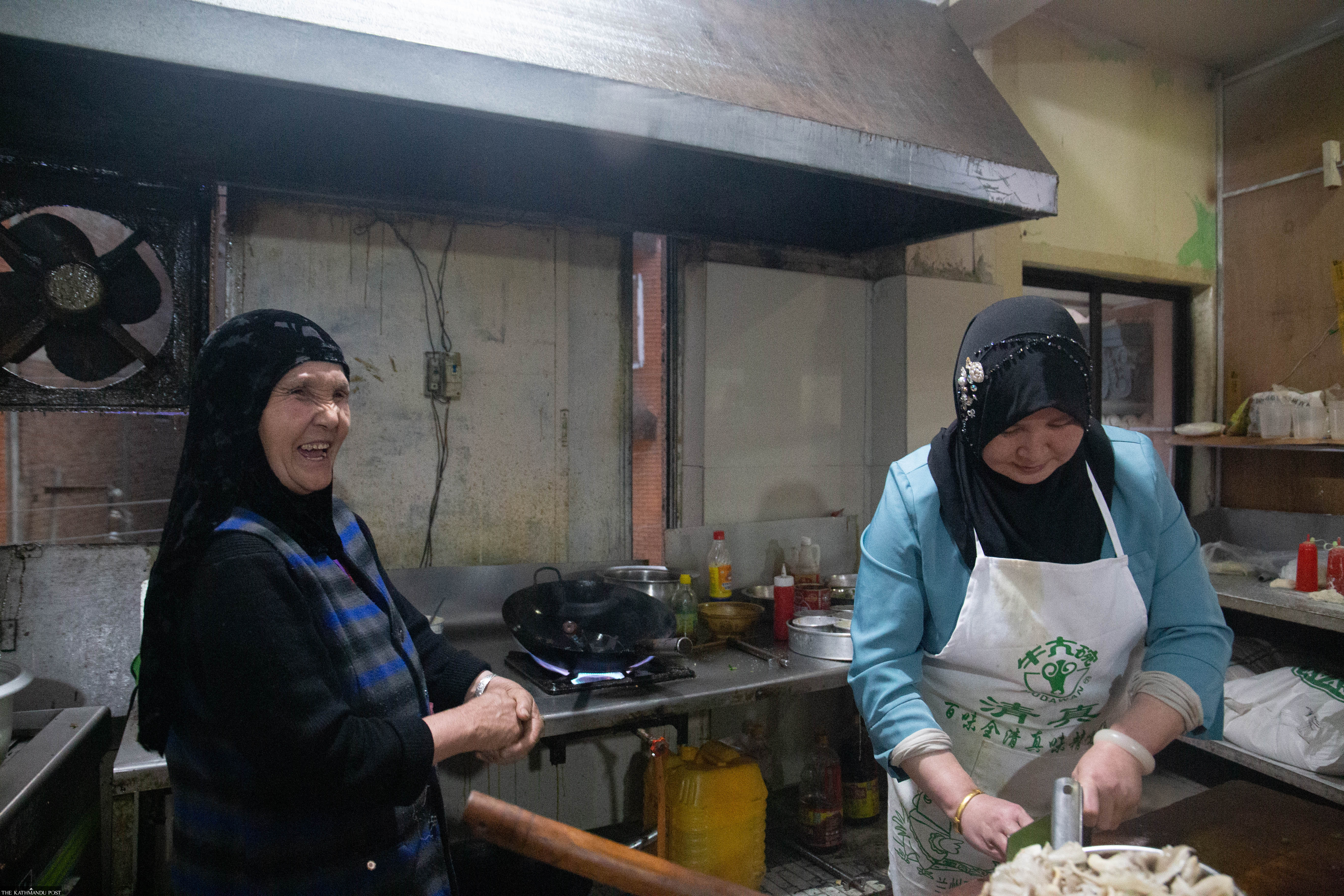 The chefs from the China Lanzhou Ramen Restaurant share a laugh as they prepare Iftar. Sarah Shamim/TKP
Ramadan evokes homesickness among those away from their families this year. This is the case for Shafin Hoda, a medical student in Birgunj. Hoda told me that the owner of her college is also Muslim. This alongside a large number of students being Muslims means that the college provides Sehri and Iftar to the students. Amidst her hectic student schedule, Hoda misses her mother's home-cooked Sehri and Iftar back in Kathmandu.
On the bright side, Hoda's homesickness won't be for long as she will be traveling back home for Eid ul Fitr, a festival that marks the end of Ramadan. For this celebration, many Muslims head back to their family homes to celebrate. Not only do people travel intercity in Nepal, Muhammad Shahid, who runs a paan pasal in Thamel is excited to celebrate Eid with his mother in Bihar, India. New clothes, gift-giving, and the application of henna mark the commemoration.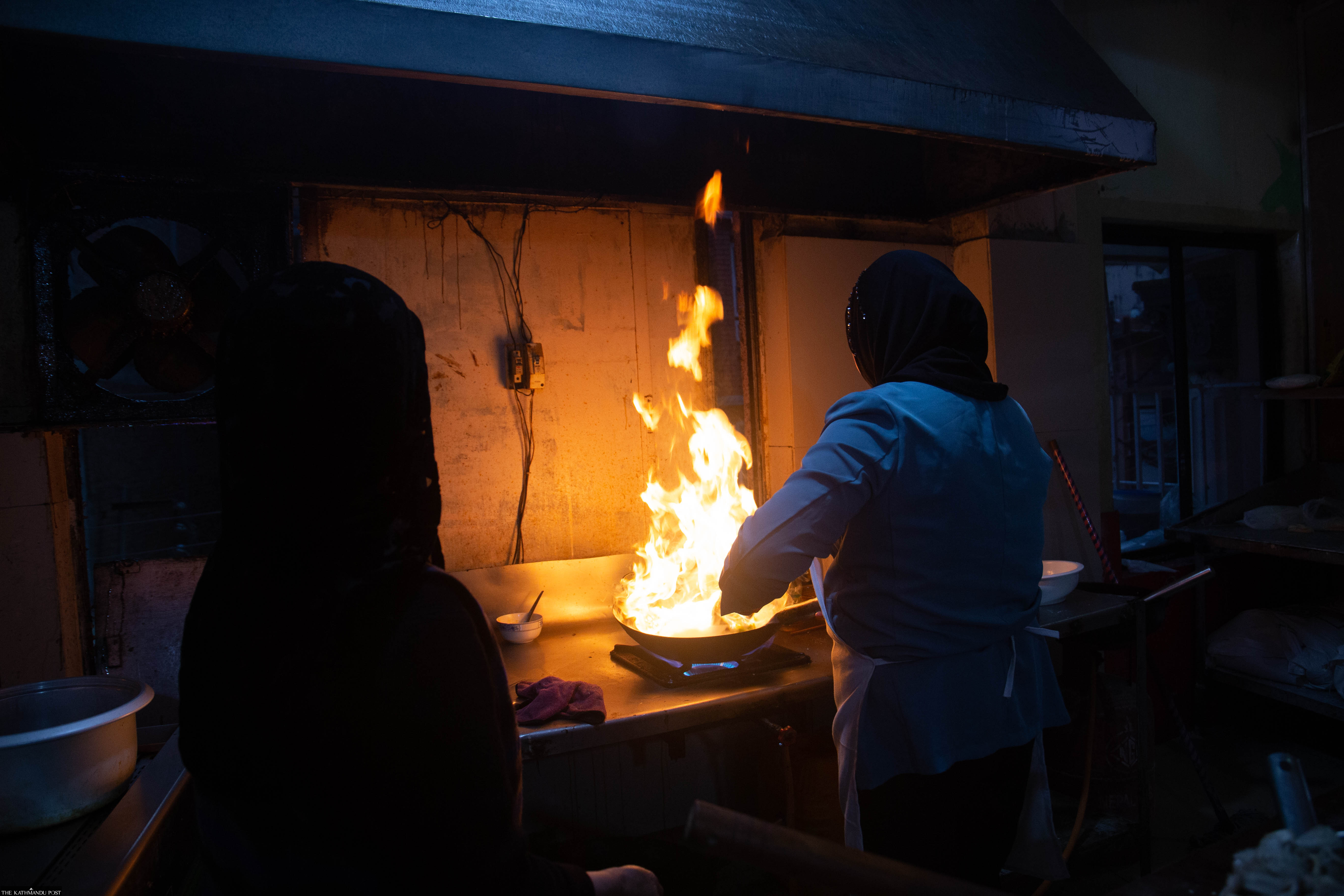 Meat is freshly flamed for Iftar at China Lanzhou Ramen Restaurant, Thamel. Sarah Shamim/TKP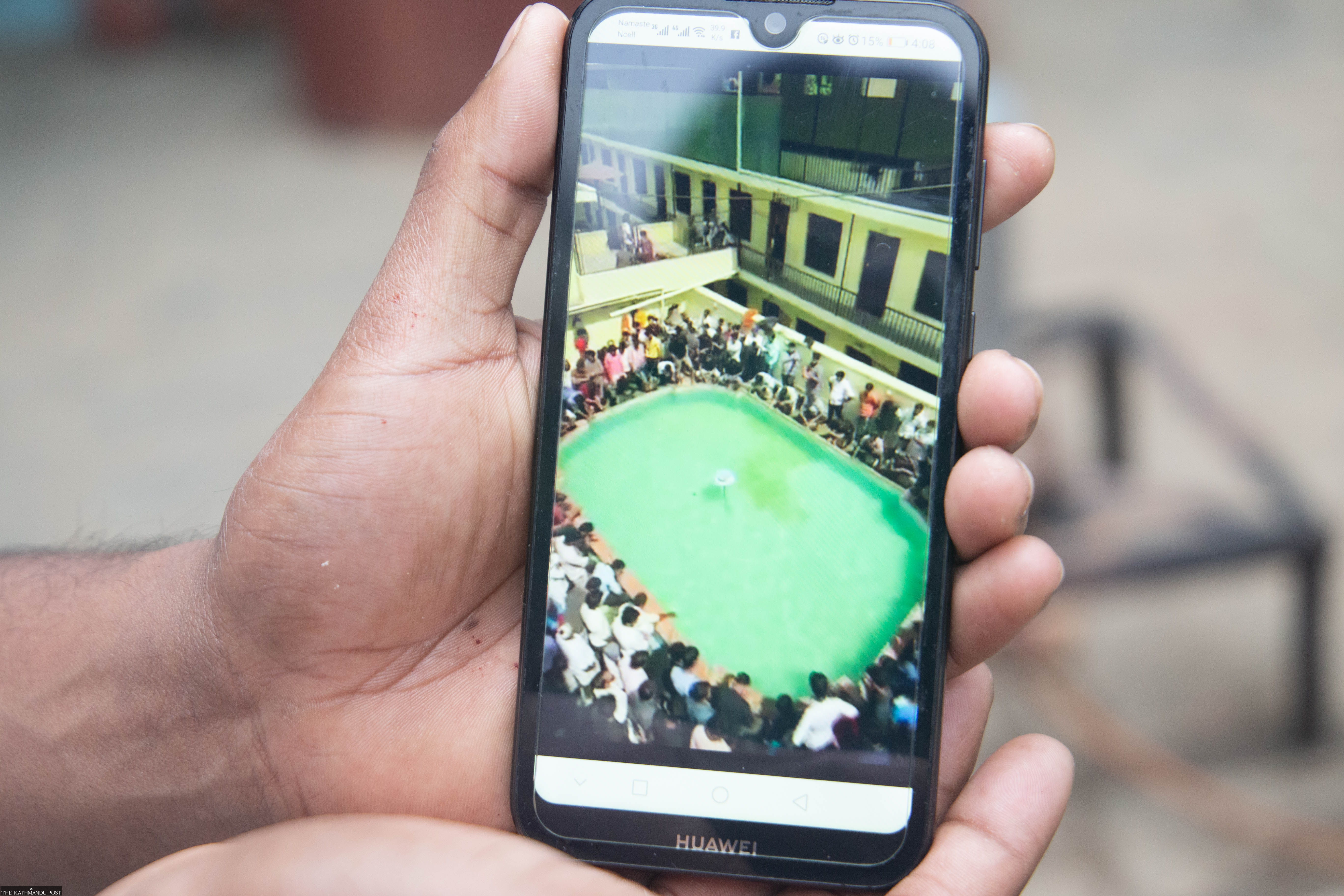 A video shared on the Messenger group shows a crowd of people, communally breaking their fast at Ghantaghar. Sarah Shamim/TKP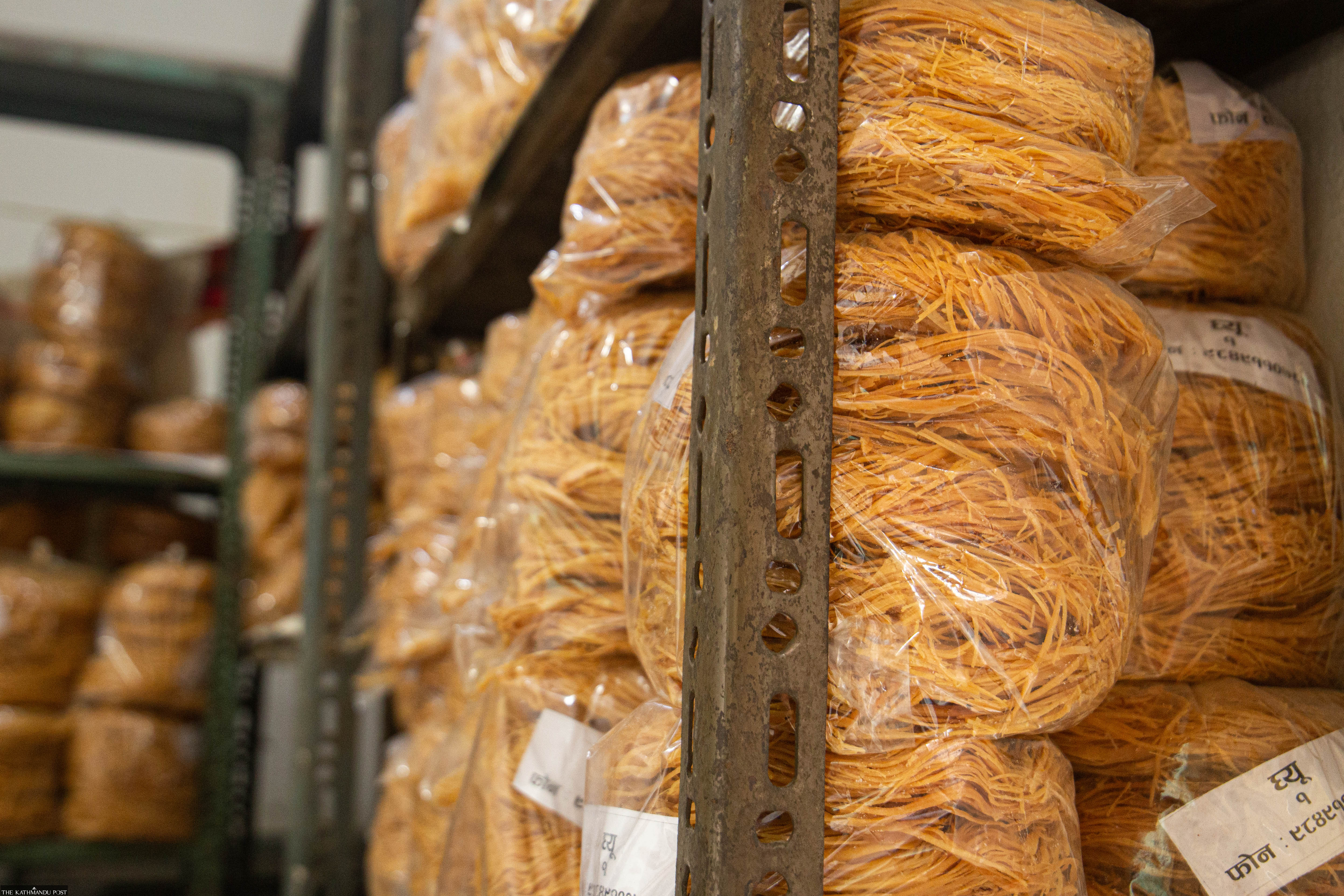 In Sekh Ajimul's store, stacks of pheni are on display this month. Sarah Shamim/TKP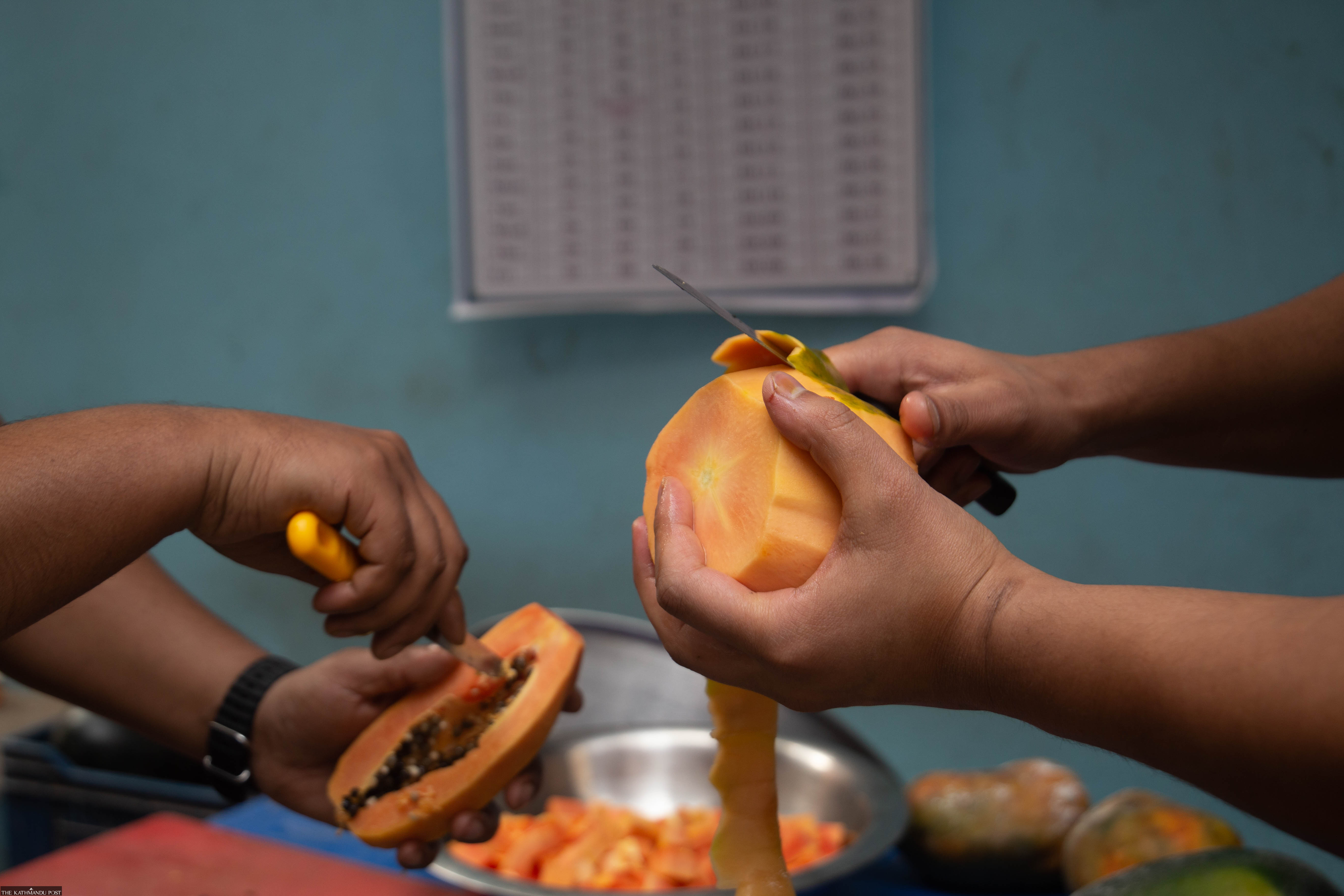 Two men from Thamel's Muslim community cut an assortment of fruits. Sarah Shamim/TKP
---
---