Experts for awareness drives as free screening alone doesn't lessen cervical cancer cases
The government has decided to provide free screening for cervical cancer at all state-run health facilities.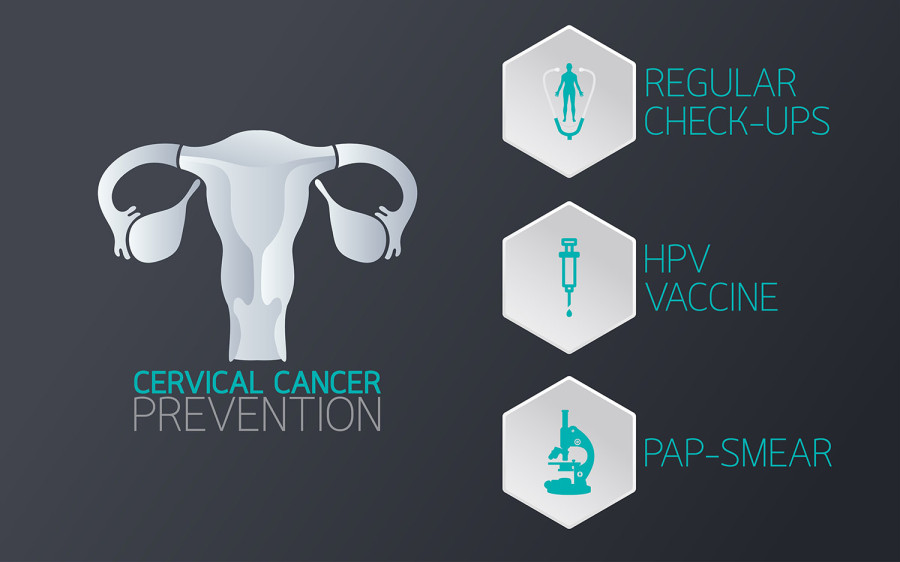 Shutterstock
bookmark
Published at : May 27, 2022
Updated at : May 27, 2022 08:16
Kathmandu
Sanhili Timalsina, 62, from Bidur Municipality-7 of Nuwakot was diagnosed with fourth stage cervical cancer some two months ago. Doctors attending her sent her home saying additional treatment was not available.

"When I reached the hospital, doctors told my children that it was too late for treatment," said Timalsina. "Many women of my age in my village are healthy and working, but I am suffering from cancer."
This is a common refrain of many Nepali women who are diagnosed with third or fourth stage of cervical cancer. Due to lack of testing in all health facilities and awareness about the risks on both patients and health workers, many women in the country are dying from cervical cancer.
Cervical cancer is the second most prevalent cancer among all populations and third most common type of cancer after breast and lung cancer in women, according to doctors.
The government in its policy and programme for the new fiscal year has decided to provide free screening for cervical cancer at all state-run health facilities throughout the country.
Doctors, however, said that only declaration of free screening will not help to lessen the prevalence of the disease because women do not come for screening unless they suspect anything wrong with their health. They stress the need for creating awareness about the disease.
"Some four years ago, the government had announced to provide free screening for cervical cancer to at least 50 percent of women, but less than 12 percent have used the service so far," said Dr Aruna Karki, a consultant gynecologist. "Due to lack of awareness about cancer risks and unavailability of services in most healthcare facilities in the country, problems are either not being diagnosed or being diagnosed in late stages."
In January this year, the Kathmandu Model Hospital had organised free screening for cervical cancer. But very few women used the free service offered by the hospital.
"I personally have been inviting many of my patients, counseling them and convincing them to use the service," said Karki. "Many women who are from Kathmandu Valley tell me they do not have any health problems, so what is the point of going for screening? That's why I think there is a need for running awareness campaigns along with free screening."
Officials at the Ministry of Health and Population concede that free screening for cervical cancer is not available in all health facilities throughout the country. And health workers, serving in many places, are yet to be trained to carry out the screening while some health facilities lack the necessary technology for cancer screening.
"We have to train health workers, launch awareness campaigns for both health workers and the public," said Nisha Joshi, a senior public health official at the Family Welfare Division under the Department of Health Services.
Doctors said health workers should ask all women who visit health facilities to mandatorily undergo screening for cervical cancer.
"Screening should be carried out on all women who are sexually active," said Dr Ganesh Dangal, chairman of the Nepal Society of Obstetricians and Gynecologists.
Nepal had also decided to launch vaccination against human papillomavirus in nine districts in the current fiscal year, but due to funds crunch, it could not be implemented.
Doctors say human papillomavirus causes cervical cancer and is a major cause of deaths among women in Nepal.
"Along with free screening and awareness drives, authorities concerned should also pay attention to the need for vaccination against human papillomavirus," said Dangal.
Human papillomavirus (HPV) infection spreads through skin contact. The World Health Organisation recommends HPV vaccination as part of a coordinated and comprehensive strategy to prevent cervical cancer and other diseases caused by the HPV.
Bhutan, Sri Lanka, Thailand and the Maldives have introduced HPV vaccination nationally, while India and Indonesia have introduced it in some districts.
Nepal in 2016 piloted HPV vaccination in Chitwan and Kaski districts. All girls aged between 11 and 13 years were inoculated with two doses of the HPV vaccine as part of their regular immunisation programme that the government conducts throughout the year.
In 2019, the Health Ministry had allocated Rs77.7 million—Rs27.5 million to the immunisation section and Rs50 million to the BP Koirala Memorial Cancer Hospital in Bharatpur—to introduce the vaccine.
Doctors say most cervical cancers are associated with HPV.
The World Health Organisation says HPV is responsible for over 70 percent of cervical cancers in women. Cervical cancer also happens to be the second most common cancer in the developing world. Early treatment prevents up to 80 percent of this disease.
---
---