How a group of fitness enthusiasts are doing what they love to support the hungry
In June, a group of mountain bikers cycled 1,000 km nonstop for 24 hours to raise funds to feed the needy. Now, on July 24, a fitness trainer aims to singularly complete 10,000 burpees in 24 hours to help further the cause.

(Right) Members of Tato Khana Sewa (pictured) have collected funds to feed more than 30,000 people in the past four months. Fitness trainer Tony Prajapati will be doing the 10,000 burpee challenge with an aim to collect $10,000 for the group on Friday. Photos courtesy: Santosh Rai/ Tony Prajapati
bookmark
Published at : July 23, 2020
Updated at : July 23, 2020 10:51
Ankit Khadgi
On June 6, a group of mountain bikers and fitness enthusiasts pedaled on their stationary bikes, covering a total distance of 1,000 kms in 24 hours. Testing their physical capabilities was not something new to them, but on that day, these participants were not only using their energy to set a record of cycling 24 hours continuously. They were using their skills for a greater cause—to collect funds so that they could feed the hungry in their hour of need.
"Almost 18 national-level cyclists participated in the challenge to make sure they reach their goal of covering 1,000 kms," says Dhanjit (more commonly known as Santosh) Rai, who organised the charitable event in his store Himalayan Single Track, an adventure sports enterprise that specialises in mountain biking, in Thamel. Through the event, via a GoFundme account, they were able to raise almost $10,000, says Rai.
The proceeds of the event were donated to Tato Khana Sewa, an initiative formed by Rai and a group of cyclists in April, when the nationwide lockdown to curb the spread of Covid-19 was at its strictest and the city's most economically vulnerable were left hungry. The initiative has fed more than 30,000 people till date.
"In the beginning, we prepared meals that were sufficient for 50 people and distributed it to ones who needed it in Thamel," says Rai, who then depended on funds accumulated by himself, friends and family. But as support, both financial and volunteers, poured in, they started preparing more and more meals. Eventually, what started as a small attempt to feed a few people became a full-fledged charitable service, feeding almost 280 people on a daily basis, says Rai.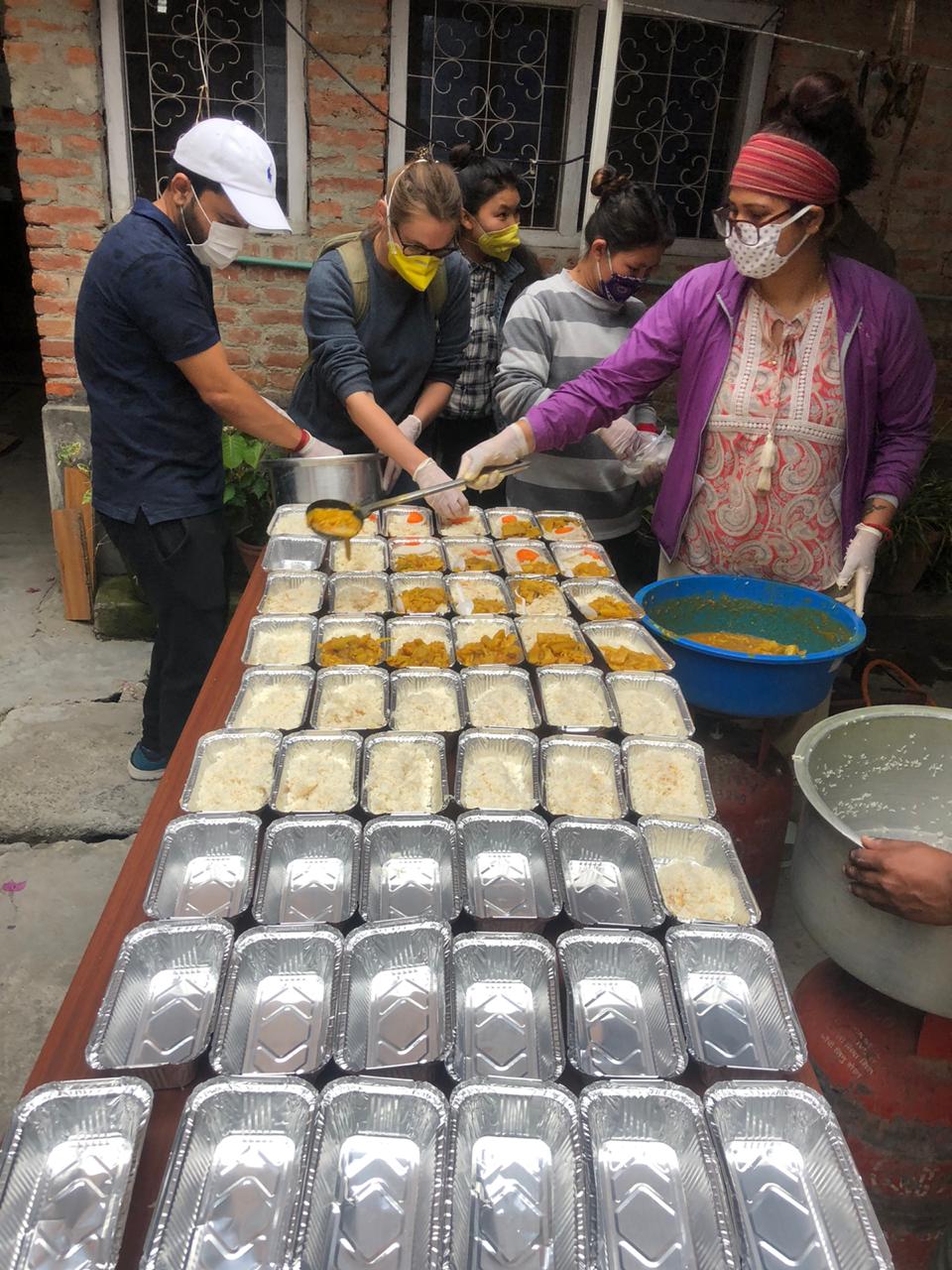 Photo Courtesy: Santosh Rai
"We prepared meals that were warm and had enough nutrients, which could give energy to the people, whose glucose levels were affected because they were not having enough food," says Rai, who kickstarted the initiative after seeing how dire the situation was for some people, especially daily wage workers and street children. "What I saw on the streets was heart-wrenching. While privileged us were busy posting pictures of meals we prepared during the lockdown on our social media, some people were sleeping with empty stomachs," says Rai, who, along with his team, distributed meals at prime locations in Kathmandu like Thamel, Jyatha, Basantapur, Purano Bus Park, Bhadrakali and Sankata in the evenings.

When the lockdown was at its strictest, many initiatives such as Rai's cropped up across the country to help the more vulnerable population, but what makes this initiative unique is the methods it has been using to garner attention for its cause.
To help collect more funds for Tato Khana Sewa, Tony Prajapati, a fitness trainer at the Pump, who specialises in calisthenics and functional fitness, is planning to do 10,000 burpees, with an aim to collect $10,000. The feat has never been tried before by a Nepali.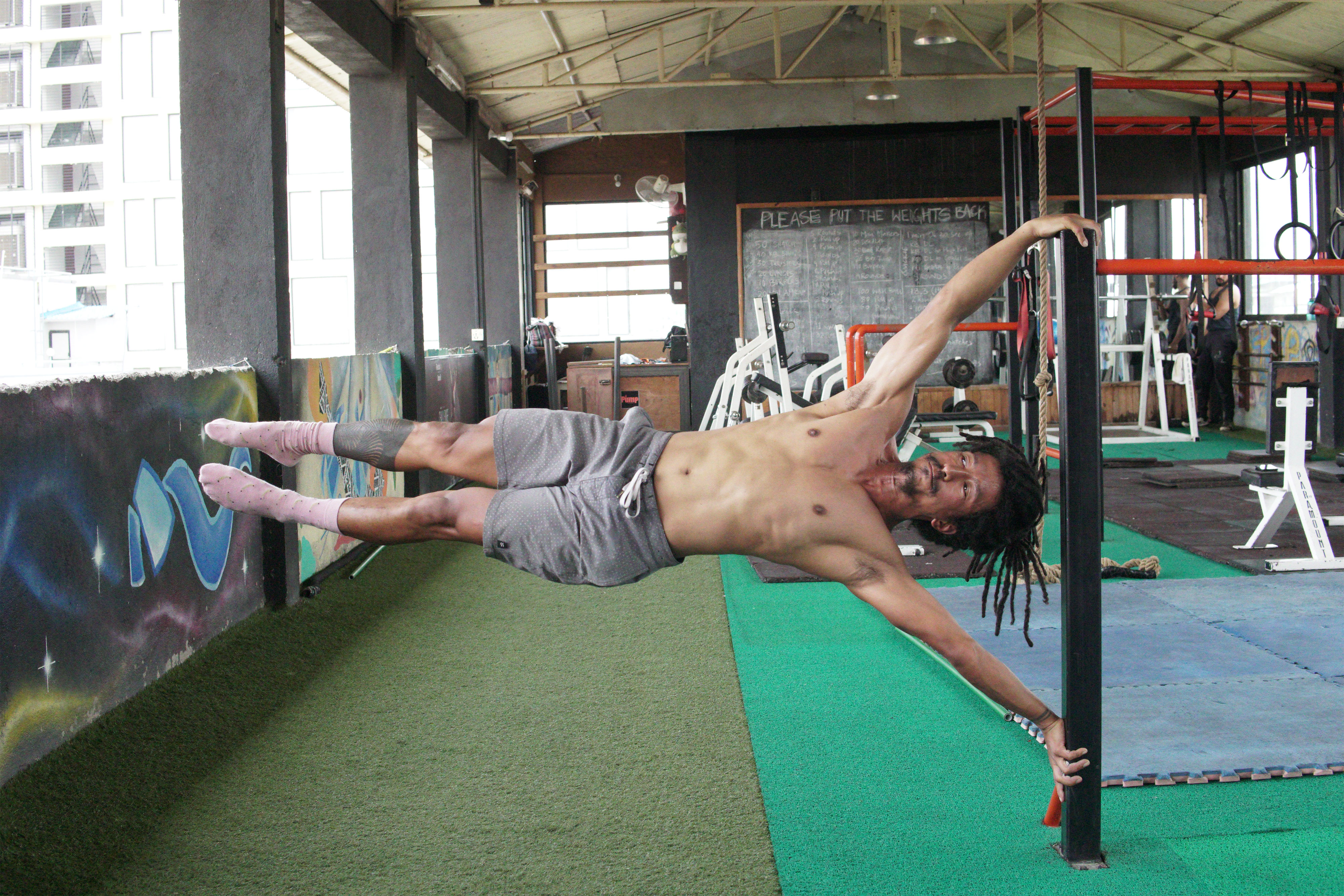 Photo Courtesy: Tony Prajapati
Prajapati says his attempt is inspired by Lee Ryan, a UK based endurance athlete who holds the Guinness world record of doing 10,110 burpees in 24 hours, and by Rai's good cause. "To stay fit during the lockdown, I did a lot of burpees. And I thought why not use my fitness to contribute and draw attention to this cause so that more people could support it," says Prajapati, 37, whose record is 2,200 burpees in 220 minutes.

On July 24, Prajapati is aiming to do 10,000 burpees in 24 hours, which is just 110 less than the world record. "I am not sure whether I can do it or not, but I still want to try, and extend my support to this cause in any way I can," says Prajapati.
As the lockdown is now lifted, Rai says Tato Khana Sewa will be now focusing on distributing cooking materials instead of cooked food. "We have been distributing rice, lentils, oil, and other food items to the needy ones. Likewise, we are also extending help to distribute education materials like books and stationery items for children," says Rai, who's also a national winning cyclist.
Likewise, with more and more people supporting the initiative, the group is also planning to help out the victims of the recent landslide in Beni as well as the people living in squatters in the banks of Bagmati River, which has risen at dangerous levels and flooded people's homes.
From bands like 1974 AD to even international cyclists, the initiative has been receiving love and support from many people, says Rai. And this support is one of the main reasons why he and his team have been able to continue their initiative and help more people at such a time of crisis. "It's the altruism shown by so many people that has helped us to extend more help to needy people," he says.
And this is why, he says, working together to help each other during this pandemic is crucial in overcoming this crisis. "The pandemic has proven that nothing is impossible if we wholeheartedly help each other," believes Rai, "We can't stop people from dying of diseases. But we can stop them from dying from hunger. And for this to happen, we need more and more people to support good causes and initiatives," he says.
---
---