Health Ministry set to revise essential drugs list
Medicines that are not in use or have side effects will be removed and new drugs treating non-communicable diseases will be enlisted.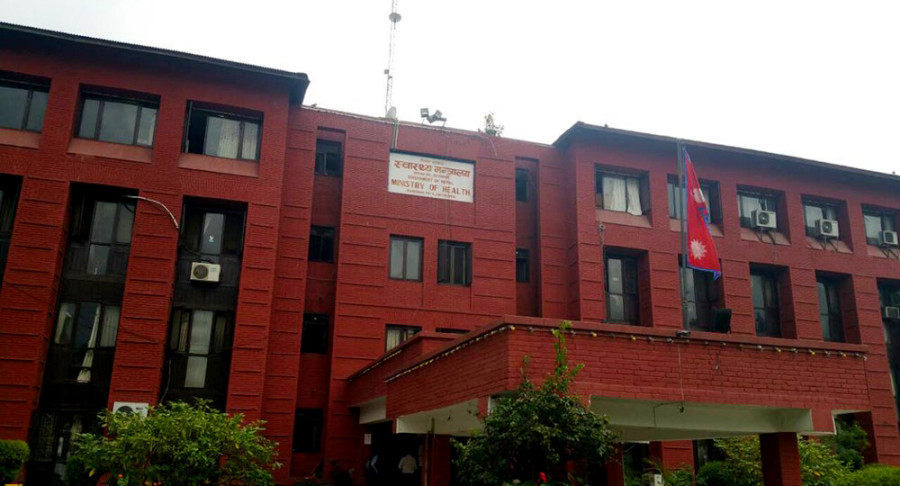 Post Photo
bookmark
Published at : November 25, 2019
Updated at : November 25, 2019 08:24
Kathmandu
In a bid to address the growing menace of non-communicable diseases in the country, the Ministry of Health and Population is working on revising the essential drugs list.

The ministry's move follows several studies including the Nepal Burden of Diseases-2017 and STEP survey on non-communicable diseases where the risk factors show prevalence and risk of non-communicable diseases surpassing the communicable diseases.
"We are working to address the growing burden of non-communicable diseases," Mahendra Prasad Shrestha, spokesperson for the Health Ministry, told the Post. "For that, we are working on revising the essential drug list."
Nepal Burden of Disease-2017, a study report published by the Nepal Health Research Council a few months ago, showed non-communicable diseases as the leading cause of deaths—66 percent of all deaths. Among the non-communicable diseases, heart disease, chronic obstructive pulmonary disease, lower respiratory infection and stroke are leading killers.
A report of the STEP survey of non-communicable disease risk factors jointly carried out by the World Health Organization, the Ministry of Health and Population and the Nepal Health Research Council revealed alarming signs on a number of issues—alcohol consumption, tobacco use, salt and junk food intake, vegetable and fruits intake, and the risk of cardiovascular diseases.
Both studies show changing age structure and lifestyle—increasing sedentary behaviour, tobacco and alcohol use, and unhealthy diets—are the main risk factors for deaths and disabilities.
Shrestha said medicines of non-communicable diseases—mental health, respiratory problems, cardiac disease and hypertension, will be included in the list and some medicines having side effects and those which are not in use will be removed.
The Curative Service Division of the Department of Health Services, which has been consulting with experts, including doctors, to revise the list of essential medicines being freely distributed from state-run health facilities, said that some drugs like chloramphenicol and tetracycline will be delisted.
"Doctors generally do not prescribe those antibiotics which have side effects," said Dr Prakash Budhathoki, chief of the Basic Health and Emergency Service section. "We will replace them with effective medicines and include some medicines of non-communicable diseases."
More than 10 drugs from the list would be removed. The Health Ministry provides more than 70 types of medicines of communicable and non-communicable diseases for all district hospitals having at least 25 beds. Patients get more than 60 types of essential medicines from primary health care centres and 35 types of medicines from health posts.
---
---