What is sickle cell anaemia and why is it so prevalent in the western plains?
Marriages within the tribe, social stigma, lack of public awareness and cumbersome process to avail of government help are sickening mostly the Tharu community.

Shutterstock
bookmark
Published at : October 24, 2019
Updated at : October 24, 2019 07:56
Bardiya
Sickle cell anaemia, a hereditary disease in which a patient's red blood cells become stiff and abnormally 'sickle or crescent-shaped', is a major health threat for Tharus living in the plains. According to a 2018 report published by Nepal Health Research Council, a significant majority of Tharus live with the disease in various districts of western Tarai.

Haemoglobin disorders such as sickle cell anaemia are public health problems, but they can be controlled through a balance of disease management and prevention measures, health officials say.
A person with sickle cell disease can live a long life with timely diagnosis, regular check-ups, and the adoption of a healthy way of life. But if ignored, the condition can be fatal.
For Mohan Lal Chaudhary, a native of Barbardiya, his wife and two sons, there has been no relief even with regular medication as suggested by their doctor. They were diagnosed with the disease a year ago and have since been on medication. "We are taking medicines regularly but they don't work properly. All of us suffer from severe joint pain."
But even though Chaudhary said he has been taking medicines regularly, doctors say many farmers like Chaudhary miss out on ingesting the drug regularly, the reason behind Chaudhary's sickness not being cured completely.
Dr Rajan Pandey of the Nepal Health Research Council said that the effect of medication on patients of sickle cell anaemia, who also suffer from chronic diseases such as diabetes and high blood pressure, will not be immediate.
What is sickle cell anaemia?
Sickle cell anaemia is a hereditary disease that affects red blood cells wherein the cells, instead of being disc-shaped turn into sickle or crescent shapes that lack plasticity. These sickle-shaped cells are more prone to getting stuck in the blood vessels and blocking blood flow, thus causing health complications. Patients suffer from joint and muscle aches, anaemia, pneumonia and nerve diseases.

Sickle cell anaemia is a recessive condition, which means that a person must have two copies of the sickle cell gene to contract the disease. A child born to one parent with sickle cell disease and the other with normal cells has a lower chance of contracting sickle cell anaemia although they will have what is called 'Sickle Cell Trait'. People with this trait usually do not suffer heavily from the disease and can live normal lives, but they can pass the trait on to their children.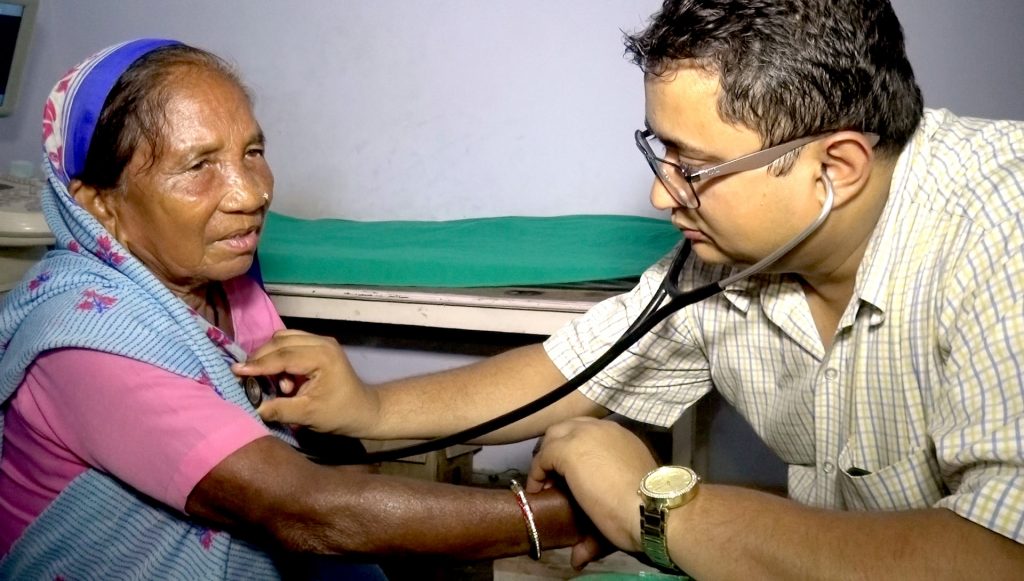 Photo courtesy: cijnepal.org.np
Where is sickle cell anaemia most prevalent in Nepal?
The disease is more common in malaria-prone regions because the gene that causes sickle cell anaemia is also resistant to malaria. The disease is especially prevalent in the Tharu community and since it is a hereditary disease passed on to the offspring of those suffering from the disease, the disease proliferates because of marriage within the community.
According to Pandey of the Nepal Health Research Council, 75 percent of children born to parents who are both suffering from sickle cell anaemia have about a 95 percent chance of contracting the disease.
"The chance of acquiring the sickle cell disease is about 25 percent among the children born to a set of parents with one carrying a sickle cell anaemia gene," Pandey said.
When were cases first reported?
The disease was detected for the first time in Nepal in 2003. Back then, only a handful of people were believed to carry the disease. However, it has since emerged as a major public health threat, mostly in the Tarai belt, with at least 20,000 Tharus in Bardiya affected by sickle cell anaemia, according to Dr Megnath Dhimal, chief researcher at the Nepal Health Research Council.
Patients of sickle cell disease are found in all of the six municipalities and two rural municipalities of Bardiya district. Pandey said that the actual national data of patients suffering from the disease is still contested as many patients hide their ailments from family members and society fearing rebuke and rejection. However, the first step to fighting the disease is diagnosing it, say health officials.
Data from the Barbardiya Municipality in Bardiya shows that 1,658 patients had not disclosed that they were suffering from the disease. Mayor Durga Bahadur Tharu said that the new patients of sickle cell anaemia were only diagnosed with the disease when the municipal office made blood tests compulsory for everyone aged one to 29 years.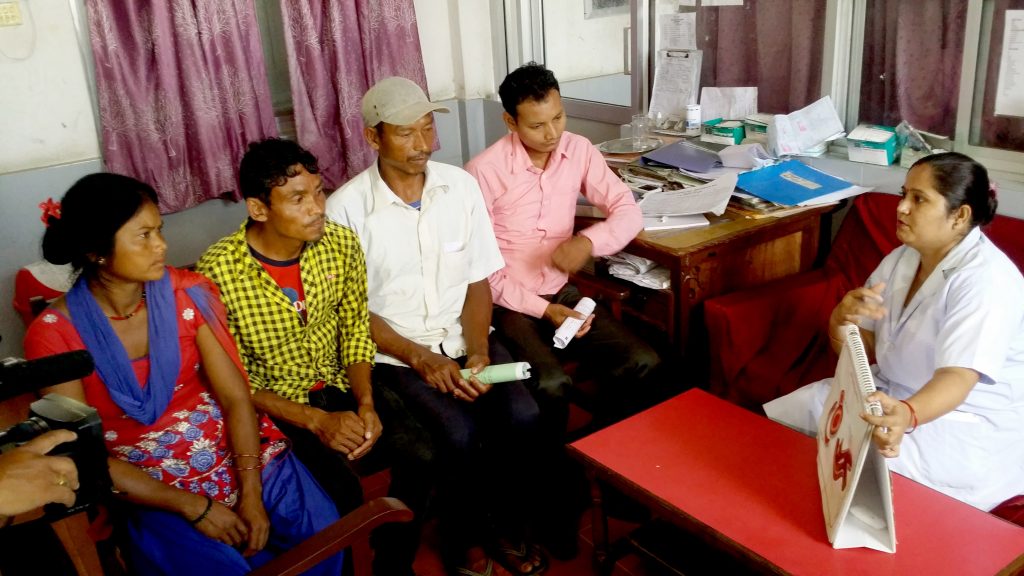 Photo courtesy: cijnepal.org.np
What measures are being taken to contain the disease?
Health experts have over the years called for medical tests for sickle cell anaemia to children born in families with a history of the disease. It is important for families, especially new couples, to share this information with each other and with a doctor when making decisions about family planning.
Doctors also strongly advise a new couple to get a medical test done to determine the presence of the disease, especially in cases of marriage within the community.
"The best way to eradicate the risk of contracting the disease is to run blood tests before a couple decides to get married," said Pandey.
Given the presence of the disease in Barbardiya Municipality, the municipality has incorporated a curriculum centred on awareness about sickle cell anaemia. The curriculum is currently being taught in most schools in the district. The course is expected to raise awareness among students about the symptoms and precautions to be taken if one is at risk of contracting the disease.
The disease is still highly prevalent among the Tharus living in Dang, Banke, Bardiya, Kailali and Kanchanpur districts, five years after the government announced free treatment for the patients of sickle cell anaemia.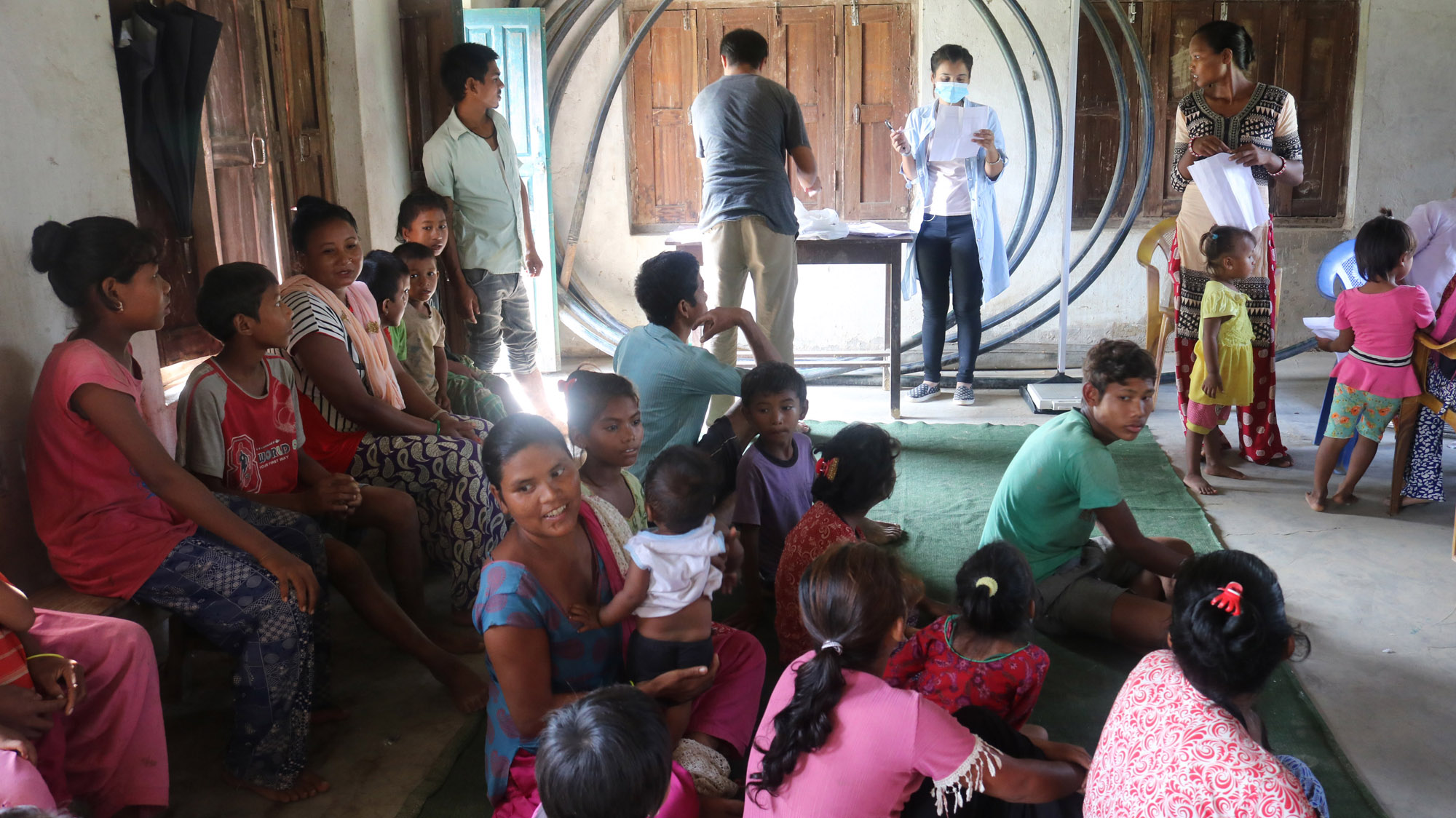 Kamal Panthi/TKP
Why is the disease still not under control?
To determine the presence of sickle cell anaemia, a patient has to do a haemoglobin test. One of the main reasons for the disease not being controlled is a fear among patients of ostracisation from society. This leads to most patients not disclosing the disease and, in most cases, not opting for a blood test.
But even if they choose to undergo tests, the government's health centres in the affected districts don't run such facilities, forcing patients to send blood samples to hospitals in Kathmandu or India.
The government currently extends financial support of Rs 100,000 to sickle cell anaemia patients for treatment. Officials at the Barbardiya Municipality say they have recently decided to provide an additional Rs 100,000 to the patients soon.
However, to avail of the support, a patient is required to complete lengthy paperwork. A patient must provide a blood test report as proof of their disease. To get the test done, patients have to spend extra money and since most sickle cell anaemia patients are from poor economic backgrounds, they often find themselves in a bind to arrange for the extra money.
Once the sample tests positive for the disease, patients need to acquire a recommendation letter from the local unit to reach out to the District Health Office, which then provides a letter making patients eligible for the government grant. Patients from remote villages have to wait a long while to see the process through before they start the treatment process.
In Bardiya, health workers are concerned about the growing and undetected number of sickle cell anaemia cases. They seek free laboratory tests for people from the Tharu community for early diagnosis of the disease. Recently, 24,000 people from the Tharu community provided their blood samples for laboratory tests at the expense of Barbardiya Municipality. The test results have yet to arrive.
The Nepal Health Research Council is currently conducting a study on sickle cell anaemia in Bardiya and will publish a detailed report soon, Dhimal said.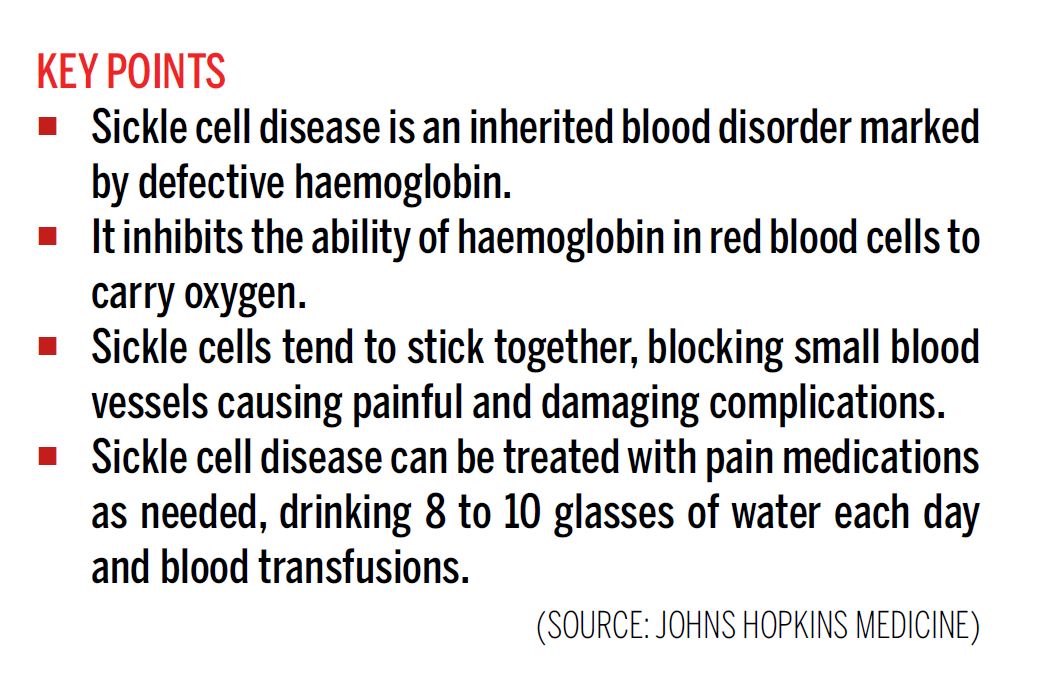 ---
---