Despite study warning risks of Zika, officials are woefully unprepared to tackle it
The same kind of mosquito that spreads dengue also carries Zika virus, which is known to cause birth defects through infection during pregnancy.

Shutterstock
bookmark
Published at : September 16, 2019
Updated at : September 16, 2019 07:47
Kathmandu
Last year, a risk assessment survey carried out with technical and financial support from the World Health Organisation showed that Nepal was a high-risk country for dengue and Zika outbreaks.

Two WHO officials who visited Nepal and inspected places across Kathmandu in July-end also said that eggs, larvae and pupae of A aegypti and A albopictus mosquitoes were found in huge numbers in various places of the Valley. Dengue virus is spread by female Aedes mosquito—the same vector that carries Zika virus.
Since the first case of dengue was reported in May, the virus now has spread to 56 districts. At least seven people have died and nearly 9,000 hospitalised. The rapid spread of dengue suggests a high concentration of the vector, which officials say is a cause for concern as it could also mean a Zika risk.
"Among those visiting hospitals for dengue infection, many are pregnant women. But we don't have the details," said Dr Bibek Kumar Lal, director at the Epidemiology and Disease Control Division. "We neither have the reagents nor the capacity to carry out tests for Zika virus."
Last year's risk assessment had said Zika virus outbreak cannot be ruled out in Nepal, as it had already been seen in neighbouring India and Bangladesh. The risk assessment, which suggested routine surveillance, had come at a time when India reported a spread of Zika, with around 100 confirmed cases.
"Despite the study showing the risk of an outbreak, we did nothing and we are still not doing anything at the moment," said Dr Prakash Prasad Shah, a senior health administrative officer at the Division.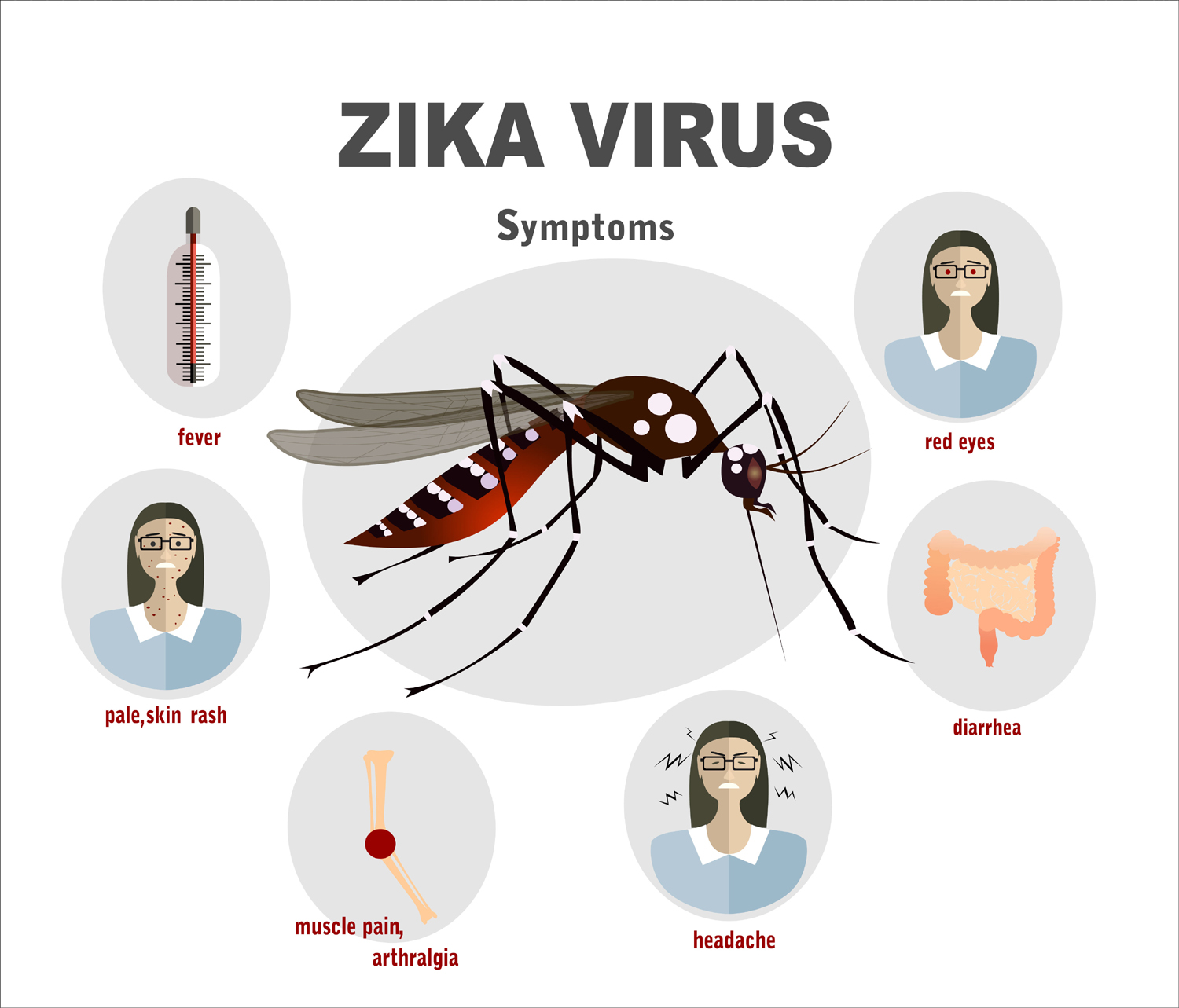 Shutterstock
Zika causes microcephaly, a condition in which babies are born with underdeveloped head and brain damage. Zika is also linked with Guillain-Barre syndrome, a condition in which the immune system attacks the nerves.
The symptoms for Zika match those of the dengue virus—mild fever, rashes, muscle pain, headache, red eyes and a general feeling of discomfort.
There are more than 950 species of Aedes mosquito that can spread dengue, chikungunya, Zika and yellow fever. Aedes mosquitos are day biters and lay eggs in clear water in used tires, flower pots, discarded plastic cups and bottles.
Zika virus was first identified in Uganda in 1947 in monkeys, according to the UN health agency. It was later detected in humans. Brazil saw the worst outbreak of the virus in 2015 and it has then spread to 24 other countries. The WHO had declared Zika outbreak an international health emergency in 2016.
Officials say what is concerning now is vectors are thriving in places where they did not earlier, largely due to climate change. A study by the National Health Research Council has shown that changing climate patterns are increasing the risk of diseases like dengue, chikungunya, Zika and yellow fever.
"We are already overwhelmed by the dengue outbreak, which has exposed our ill-preparedness," said Shah. "I don't think anyone has given a thought about the possible spread of Zika. An outbreak can be devastating."
---
---