Prescribed and pre-ordered—what's behind the latest health food trend?
An increasing number of people have become health-conscious in Kathmandu, and some businesses have capitalised.

Anish Regmi/TKP
bookmark
Published at : September 5, 2019
Updated at : September 5, 2019 08:01
Lalitpur
Neha Chaudhary has been using Fit Box Nepal meals for a little over four months now. A basketball player and a full-time researcher, Chaudhary's lunches often consisted of momos and parathas—basically fast food that she could easily find in restaurants around her workplace. She has a busy lifestyle, and thus had resorted to eating such meals that have little nutritional value.
But as soon as she realised enough was enough, she started subscribing to healthier meal options from Fit Box —a company that offers healthy diet meals during lunch hours. And for many health-conscious people like Chaudhary, companies like Fit Box have become a godsend—as these companies plan and pack meals that not just maintain their customers' weight but also to keep a check on the nutritional value of the food they are consuming on a daily basis.
And Fit Box is just one of the many companies that are currently operating in Kathmandu. As the people of Kathmandu have become more conscious of their health and their eating habits, a flurry of such companies have begun business in the capital—all of them banking on this increase in the number of health-conscious people.
And then there are others who are completely dedicated to their fitness routines, like Rahul Moktan, the co-founder of Maharajgunj-based Gymkhana, who say that nothing beats making your own food. "Opting to depend on such companies works for working individuals who want to eat right but don't have the time to cook," he says. "But when you make your own food, you know exactly what you put and need."
But Denim Shrestha, CEO of Fit Box Nepal, says he is a fitness enthusiast himself, and has been heading to the gym since he was 18. At the gym, he'd often hear people complain about not having the time to eat properly. Shrestha saw that this was an emerging market he could tap into, and thus he started Fit Box in 2018. The company currently caters to over 150 customers.
"When I started the company, I only offered two types of meals: one for those who wanted to lose weight and one for those who wanted to gain weight," says Shrestha. With rising demand, and people's varied requirements, Shrestha started providing more options. Within a year of its launch, Fit Box started offering five diet meal plans—basic, low- and-high calorie, deluxe, vegetarian, and keto—with a range of items like shredded chicken, chicken casserole, quinoa chicken salad, kidney bean bowl with tofu and brown rice, and others.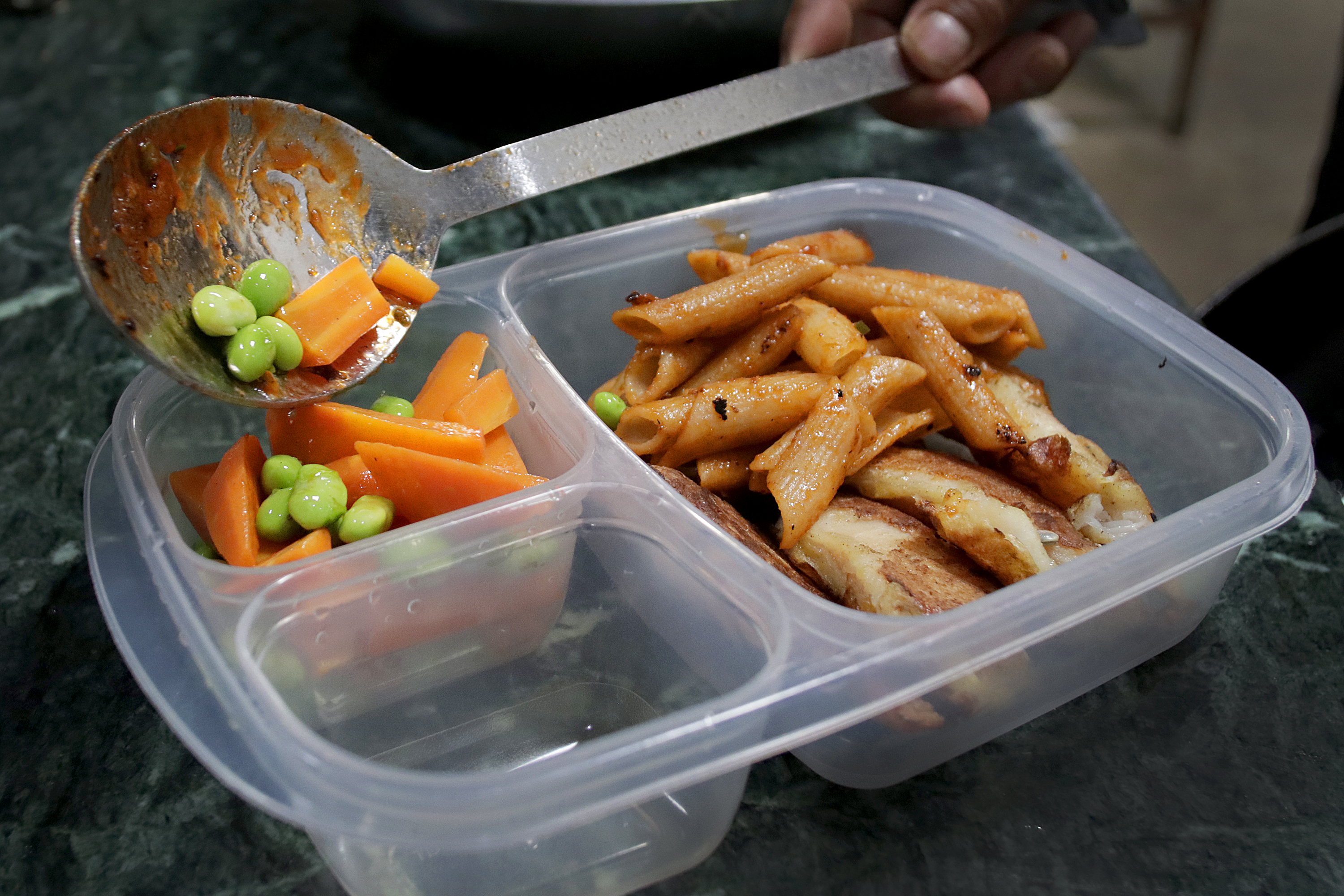 Anish Regmi/TKP
Another company, Foodmario, an online food delivery service that delivers homemade food to its clients, has also recently started providing healthier meal options for their customers. They have even added vegan meals to their menu.

"We see a lot of people turning vegetarian and vegan, and we at Foodmario, from the very beginning, knew that we would eventually have to incorporate such meals into our menu, considering how health conscious people have become," says Rohit Tiwari, the founder of Foodmario.
Tiwari says currently Foodmario has clients constantly calling to order for healthier meals and the demand for such diet plans has motivated Tiwari and his team to work on creating a wider menu with their home chefs.
Similar to Fit Box and Foodmario, another company Good Cal is also fast gaining popularity for their menu and their taste. Ashish Pradhan, director at Evolution Beverages, a regular customer, says he has been more than satisfied with the timely service and variation in their menu.
"I loved the food offered by Good Cal. They have good portions and their meals are delicious," says Pradhan.
Even Chaudhary says she is happy with FitBox's delivery. Since she started eating Fit Box's meals, she says her meals have become much more balanced, with controlled portions. "I am doing the low-calorie meal plan and they send a nice variety—whole wheat pasta, brown rice, sandwiches and salad," she says. "It may not be delicious, but it's decent."
While Pradhan and Chaudhary are happy with their healthier meal choices, there are many who don't share the same feeling. Twenty-one-year-old Sarina Shrestha, a marketing professional, says opting for healthy meals every day was a habit she could not set. "Of course it's good to be healthy, but I found eating the same type of food every day boring. That's why I stopped," Sarina says.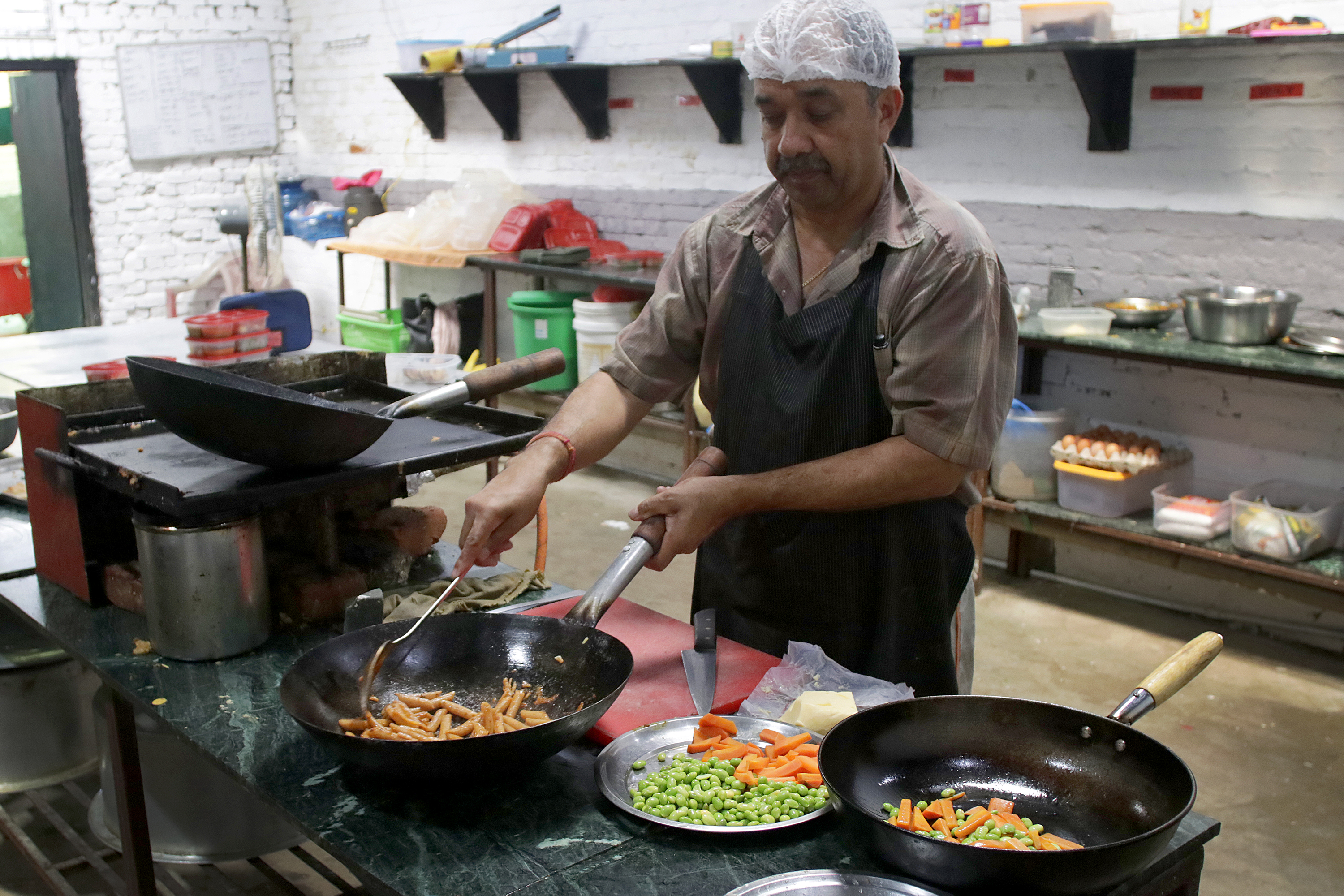 Anish Regmi/TKP
Shrestha of Fit Box, also agrees that the meals may become monotonous for people after a period of a month because they only have 15 sets. "We are just starting out and we are working on making our menu and dishes more creative," he says. To do that, Shrestha has two chefs who bring in more than two decades of experience to expand and design the menu.
At Fit Meal Pro, however, David Pradhan, the founder of the venture and also the owner of Baluwatar-based Belleville Restaurant, meals are customised according to his clients' preferences. The company was established with an intent to cater exclusively to athletes, but it evolved to customising healthy meals—both for lunch and dinner—to all its customers.
"Clients are already spending too much money on their fitness training. We want to make healthy living available and not too expensive for our customers," says Pradhan. Fit Meal Pro charges up to Rs 12,000 for 13 lunch and dinner packages, while prices for FitBox's basic meals start from Rs 3,250 (for two weeks). The prices for Foodmario's healthy meals start from Rs 300 onwards.
"The diet plan that one follows is very important, in fact, it is more important than exercise," says Tiwari, of Foodmario. And with people becoming more and more aware of their health choices, Tiwari believes that business will only continue to grow. "We are looking forward to bringing meals for people as per the demand and need," he says.
---
---