Diet trends are all the rage, but are they actually healthy?
Nutritionists stress effective and healthy diet plan—and not just weight loss.

Matilda Bellman/Unsplash
bookmark
Published at : August 13, 2019
It's been three months since Nishma Bajracharya has had a hearty meal of dal, bhat, tarkari. She has almost completely stopped eating rice—a staple food in our culture. Her meals today are protein and fat dominated, with lots of eggs, lean chicken, dairy products, and vegetables, because she's following the ketogenic diet.
The ketogenic diet, generally referred to as the keto diet, is an eating plan that involves reducing one's carbohydrate intake and adding higher amounts of protein and fats. Like the keto diet, another popular diet fad is intermittent fasting, which Abish Rajbhandari has been following religiously for a while, after doing some research on the trend online. The fast allows one to eat only during a certain period of time, restricting the window in which you consume calories. Rajbhandari only eats his meal between noon and 8pm.
Nowadays trends like keto and intermittent fasting are fast gaining global popularity among those who want to lose or maintain weight, and Nepal's enthusiastic fitness crowd too is following suit. This past year, the search for the term 'keto' increased on Google steadily, and in June, the term's popularity reached an all-time high in Nepal. But are people doing so with enough homework or are they doing it blindly is an issue of concern, because as it is with every diet, thorough consultations need to be made with one's doctor/nutritionist before adopting any new diet fad—especially in a culture like ours where most of our meals are carbohydrate dominant, be it rice or roti.
Ketogenic diet was first introduced in 1921 to treat epilepsy, as the diet helped reduce the number of seizures in patients. But over the years, the diet plan has resurfaced as a solution to weight loss and influencers and health websites are seen constantly promoting it.
In the keto diet, one's body goes through a process called ketosis, in which the body burns ketones for energy instead of glucose. To put it simply, the body burns fat for energy, which is a dream come true for many people like Bajracharya whose main goal is to lose weight. Similarly, intermittent fasting too limits calorie intake hence leading to weight loss.
However, that's just one aspect of the diet plans. While it's true that these diet trends help with weight loss, that's just a short-term benefit; following a diet plan without proper research could mean long-term health problems are waiting for them.
Mohit Karki, a medical doctor and nutritionist, doesn't recommend these diet trends to anyone. "These trends could actually turn into something that may develop into an eating disorder."
Rashmi Bajimaya, who has been working as a dietician and nutritionist for 14 years, says she has seen a rise in patients inquiring about the keto diet. Dietician and Nutritionist Bhupal Baniya is also aware about the increasing popularity of the keto diet and intermittent fasting among the Nepali people. However, he is afraid people are following the trend blindly, without consulting a nutritionist and dietician or knowing its potential consequences.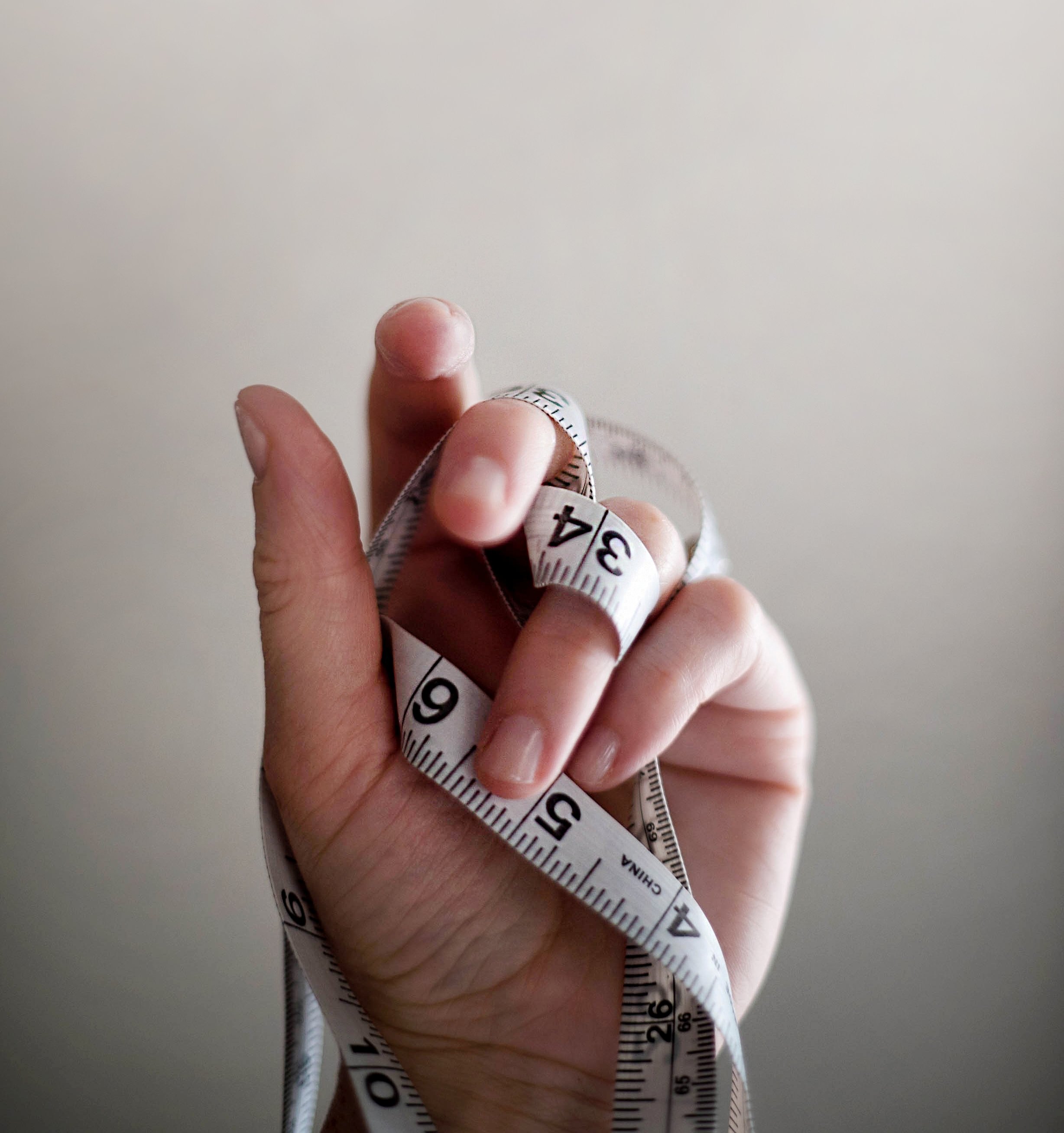 Jennifer Burk/Unsplash
Thirty-year-old Bajracharya, who is also a doctor, had started her keto diet a year ago. She couldn't continue with it for a while and resumed it only three months ago. She was unable to follow the diet because the diet places restrictions on many food items. "It takes a lot of commitment to follow the keto diet. You need to constantly calculate how much protein and fats you are taking in daily. Also the meal plans require some serious dedication," says Bajracharya.
She resumed her keto diet because she saw good results on one of her friends, who had been following the diet. "My friend had recommended the diet plan to me because she had been seeing its effects. I decided to follow the diet plan after seeing the results the diet had on her," says Bajracharya.
According to Bajracharya during the first week of adopting the keto diet, she craved carbohydrates and felt nauseous and light-headed. But those effects went away during her second week of the diet.
Bajracharya, because she is a doctor, knew the consequences of the keto diet, which is why she regularly goes through routine blood and urine tests. But not everyone is as aware as her. Many are ignorant of the effects of following fads with no homework, and this invites more health problems than they solve.
"We all grew up eating rice—a carbohydrate—as our staple food, so of course switching to a high-fat and protein diet will confuse our bodies, and it will take a while for our bodies to adapt," says dietician Bajimaya. "That is where people make the mistake. They make the switch abruptly." To avoid doing that, Bajimaya strongly advises people to start out slow, cut carbohydrates out of their diets one day at a time to help the body adapt to a new diet.
Praniti Singh, nutritionist and dietician at Norvic International Hospital, also agrees with Bajimaya, and further adds, "Another major problem is that when people are not able to stick with the diet, they just abandon the plan abruptly. This has more negative effects on one's body than positive. It could also lead to unhealthy weight gain," says Singh.
However, possible side effects of these diet plans are not limited to just weight gain. "Increasing the intake of protein and fats by a person who has high cholesterol level can cause heart diseases. People who have kidney problems or stone may suffer from more severe kidney complications, uric acid and metabolic disorders," says Baniya.
Likewise, intermittent fasting too has its own set of pros and cons. It definitely helps in weight loss and detoxification and is much easier to follow since it doesn't put restrictions on what food items one can and cannot consume, but it also has a lot of issues. "Intermittent fasting is a big no for people who have gastritis problem. It makes more sense for Nepalis to avoid this because in Nepal every second person has gastritis issues," says Singh.
Baniya, who has been working as a dietician for more than 10 years, says she has seen cases where people have suffered from uric acid and kidney problems because of rash, bad decisions. "The keto diet has its benefits, but only for certain people. It's not for everybody. People need to remember that everybody is different, what works for someone may not work for them," says Baniya. "In Nepal, people don't really seek a nutritionist or dietician unless it is necessary."
Instead of just following trends recklessly, Bajimaya and Singh both recommend people stick to the staple dal-bhat diet. "Our traditional diet is wholesome: it has carbohydrates, minerals, protein, and vitamins. What people should work on is proportions: we can't be eating huge portions of rice, with little vegetables and meat," says Bajimaya. "But if people still want to follow diet plans, I strongly recommend them to consult a nutritionist."
Likewise, Karki, who has been working as a nutritionist for athletes and bodybuilders at Gymkhana Muay Thai, says if one really wants to lose or maintain weight they should focus on making lifestyle changes instead of adopting fads. "One needs to give up on fast food and junk food and practice the habit of eating a balanced diet," says Karki. "That's all there is to it."
---
---