Chances of tuberculosis spread high in prisons, officials say
Both infected and healthy inmates at the Central Jail live at close quarters, even though doctors recommend treating TB patients in isolation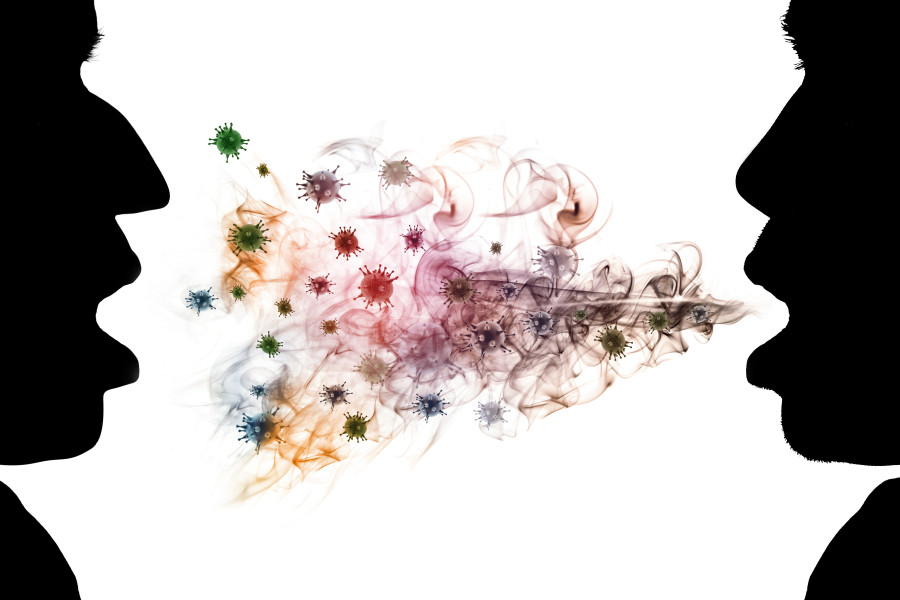 Photo Courtesy: Shutterstock
bookmark
Published at : June 10, 2019
Updated at : June 10, 2019 13:54
Kathmandu
With at least 39 inmates at the Central Jail suffering from tuberculosis, six of them with multi-drug resistant tuberculosis, or MDR-TB, the jail administration is concerned over the possible spread of the highly contagious disease among healthy prisoners.
As the TB bacteria spread through air exhaled by infected individuals, doctors recommend isolating TB patients.
But the Central Jail, which holds prisoners more than twice its capacity, has no facility just to keep its TB infected inmates.
"We cannot isolate TB patients because the prison is overcrowded," Dr Sachin Jha, superintendent at Prison Hospital, told the Post.
The Central Jail, which has a capacity of holding up to 1,000 prisoners at a time, currently has more than 2,600 prisoners.
"We know that MDR-TB patients spread MDR-TB germs but we have no option," Jha added.
TB is the seventh leading cause of death in Nepal which accounts for 5,000 to 9,000 deaths every year, according to the National TB Center. Eighteen deaths are attributed to TB daily.
Similarly, 123 new TB cases are reported daily and 27 percent of the cases (34) are missed to be reported.
Although the TB Center has set up dozens of homes throughout the country to treat patients suffering from MDR-TB, prisoners suffering from MDR-TB cannot have access to the center's facility.
Anil Thapa, chief of planning, monitoring, evaluation and investigation section at the TB Centre, said overcrowding, poor living conditions and poor nutrition could raise chances of spread of the deadly diseases in prisons.
"For the upcoming fiscal year, we will allocate a budget for the treatment of inmates who are suffering from TB," Thapa said.
Meanwhile, the Joint External Monitoring Mission of Nepal National Tuberculosis Programme on Sunday unveiled the findings of its TB study in the country, which show that most of the cases being reported are from the Tarai region (around 57 percent) and from Province 3 (nearly one-fourth of the of cases) among all provinces.
The mission stressed implementing bold policies that guarantee access to high-quality TB care and prevention to all who need it to meet the milestones of End TB Strategy.
Nepal has committed to accelerating TB response and increasing investment in TB to meet the End TB targets by 2035.
The TB study is conducted every five years to assess the impact of the National Tuberculosis Control Programme on TB epidemic in the country. It evaluates progress of the national strategic plans and provides prioritised recommendations.
---
---