Soaltee Crowne Plaza's Bao Xuan reopens
Specialising in dishes from China's Sichuan, Canton (Guangdong) and Hunan regions, the restaurant is open for dinners on Fridays and Saturdays.

Keshav Thapa/TKP
bookmark
Published at : February 19, 2021
Kathmandu
After remaining closed for almost a year, Bao Xuan, Soaltee Crowne Plaza Kathmandu's only dedicated Chinese restaurant, finally reopened on February 5, signalling a gradual return to normalcy. Before the pandemic, the restaurant was open seven days a week for lunch and dinner. Today, it is only open for dinners only on Fridays and Saturdays.
This dimly lit restaurant with design elements that stick true to its Chinese theme specialises in dishes from China's Sichuan, Canton (Guangdong) and Hunan regions.
But this wasn't the case always. In its earlier incarnation, the restaurant was called China Garden and specialised in Indo-Chinese cuisine.
"In 2017, keeping in mind the increasing popularity of authentic Chinese cuisine and the lack of establishments serving it, Soaltee Crowne Plaza changed the name of China Garden to Bao Xuan and completely redesigned the menu," said Yubaraj Pokhrel, executive chef of Soaltee Crowne Plaza Kathmandu. "Before launching Bao Xuan, a team from our food and beverage team spent four months researching cuisines from different regions in China."
To lead Bao Xuan, the hotel has chef Dhan Kumar Limbu. Before joining Soaltee Crowne Plaza, Limbu, a veteran Chinese chef, worked for more than 20 years as a Chinese chef in some of India's leading hotels like Leela Palace in Kerala and Hyatt Regency in Ahmedabad.
Using the right ingredients, says Limbu, are crucial in ensuring authenticity.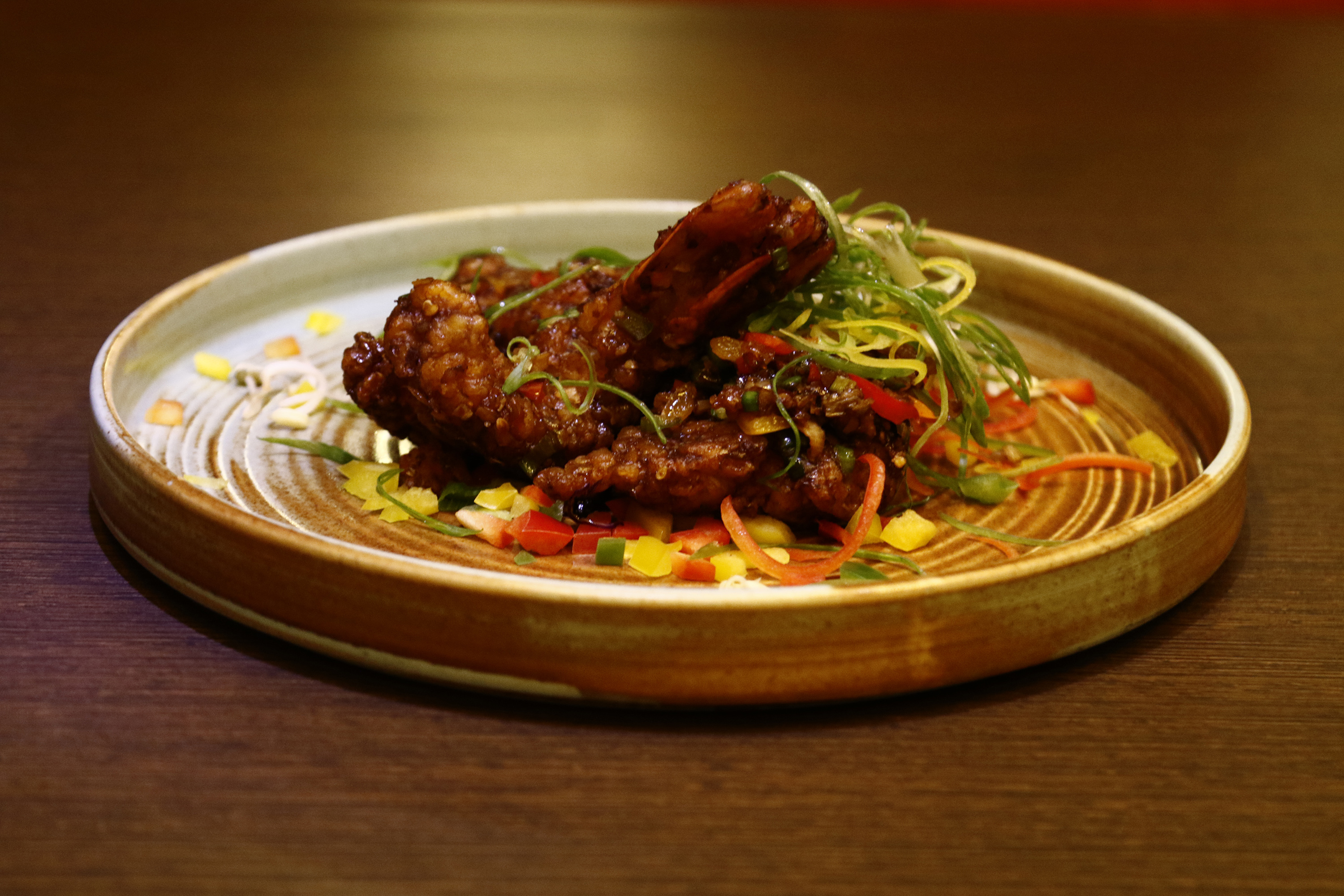 Keshav Thapa/TKP
"This is why we go to great lengths to source authentic ingredients. Around 90 percent of the ingredients are imported, mainly from China, Hong Kong and Singapore," said Limbu. "We go to great lengths to ensure that what we serve is as authentic as what you would get in China. Everything on the menu is made to order and we only use the best ingredients."
And this, says Pokhrel, has not gone unnoticed.
"Our clientele is very diverse, from local Nepalis who travel to China frequently and are very familiar with the country's wide range of cuisines to Chinese expats, crew members of airlines and the hotel's in-house guests. And they really appreciate the food we serve here," said Pokhrel.
And ever since the restaurant reopened two weeks ago, the number of diners, says Limbu, has increased steadily.
"For now, we are open only from 6:30 pm onwards on Fridays and Saturdays, and if the situation continues to improve, we will soon open seven days a week," said Limbu. "It's good to be back in the kitchen and doing what we do best and to be serving our guests."
Chef's recommended dishes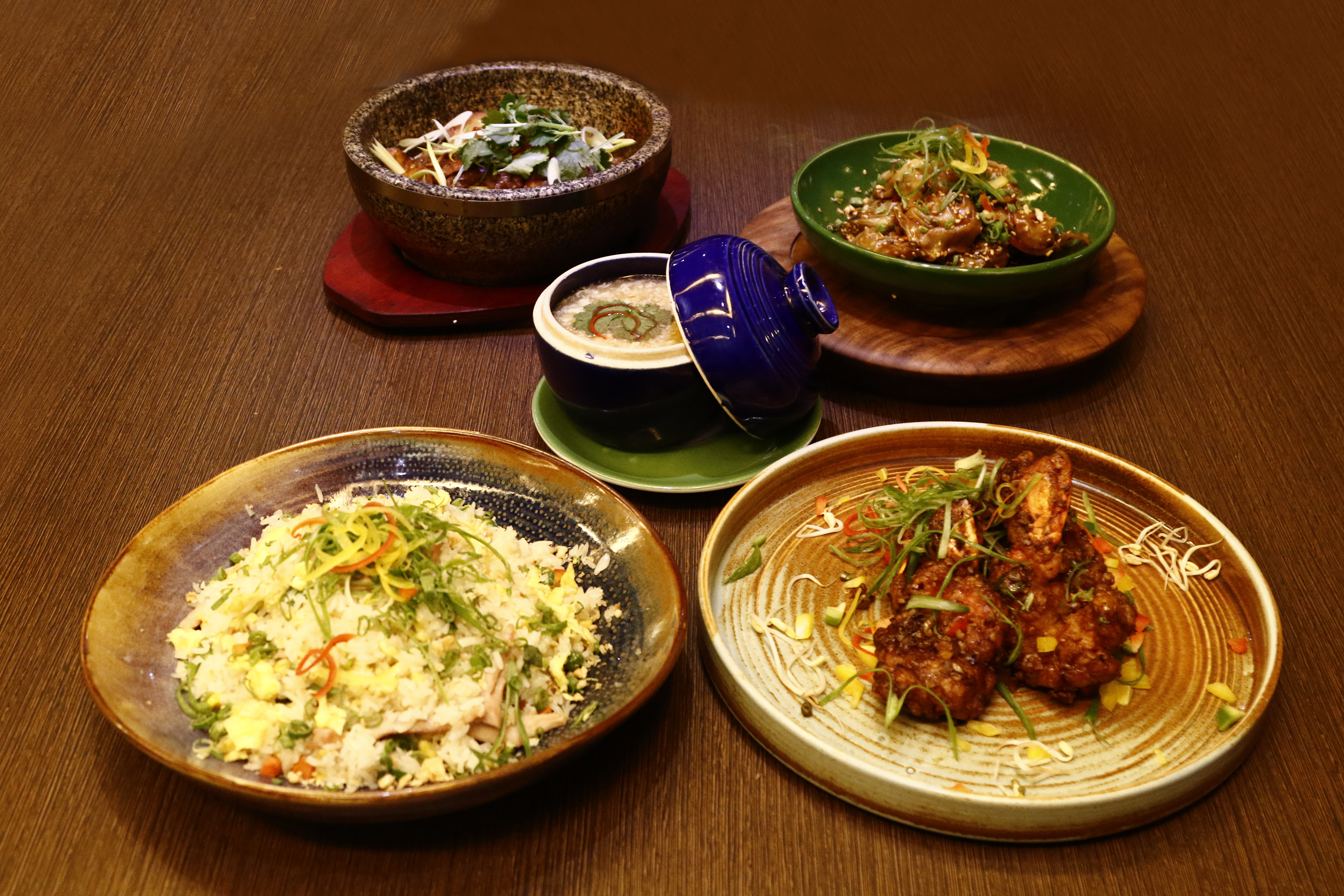 Keshav Thapa/TKP
Oyster Garlic Clay Pot Chicken
This flavour-packed dish is prepared by first marinating diced chicken, which is then fried to perfection. The fried chicken is then sauteed in spices, herbs and vegetables—bok choy, Chinese cabbage and shitake mushroom—and finished with sesame oil.
Price—Rs 1,150 (exclusive of taxes)
Traditional Hot and Spicy Mapo Tofu
Perhaps one of the most widely known dishes from Sichuan province, Mapo Tofu is a fixture in every Chinese restaurant that serves cuisine from the region. The version of the dish at Bao Xuan features one of the most widely consumed meat in China—pork. The first thing Limbu does is saute ginger and garlic in herbs and spices. He then adds marinated blanched minced pork to the wok and seasons it with spices and sauces to make a thick gravy. He then adds silken tofu to the mix.
Price—Rs 1,150 (exclusive of taxes)
Donggu Soya Flaring King Prawn
Preparation for this dish begins with Limbu marinating king prawn in traditional spices. Once the marination is done, the king prawns are fried until they become crispy. He then sautes onion, garlic, ginger and then throws in the prawns in the wok. This is followed by adding Donggu Soya and homemade chilli sauce to the mix.
Price—Rs 1,850 (exclusive of taxes)
Stir Fired Exotic Vegetables with Black Pepper Sauce
While the vegetables (Chinese cabbage, bok choy, baby corn, button mushroom, red bell pepper, black fungus mushroom and broccoli) in the dish may not exactly be as exotic as the name suggests, the dish comes packed with flavours. The vegetables are first blanched. Limbu then sautes garlic in oil and butter and tosses in the vegetables. The mix is then seasoned using black bean sauce and several other sauces and is cooked until a slightly thick gravy forms.
Price—Rs 1,050 (exclusive of taxes)
Egg and Prawn Roast Garlic Soup
One for cold wintry evenings, the soup comes highly recommended from the chef. He first sautes garlic and ginger and then adds chopped prawns and the sauteeing continues. He then adds stock water and adds beaten egg, spices and potato starch to thicken the soup's texture. The soup is then garnished with chopped green onion and fresh coriander.
Price—Rs 800 (exclusive of taxes)
Name of the restaurant—Bao Xuan, Soaltee Crowne Plaza Kathmandu
Opening hours—6:30 pm to 10:45 pm (only on Fridays and Saturdays)
---
---