Reliving life in a fraction of a second
Whenever I used to carry my daughter in my arms, I used to think "Is there anything in this universe more beautiful than this?" My daughter cultivated an eternity of love within me. My life was full of bliss before, all of sudden, I blew everything off.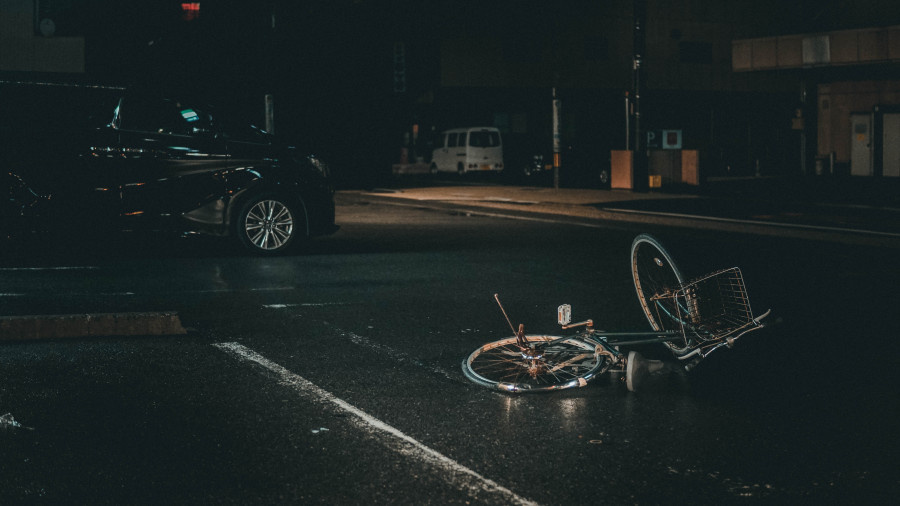 Ian Valerio/unsplash
bookmark
Published at : August 25, 2019
Updated at : August 25, 2019 07:13
I am returning home on my bike, riding off road. Our country is not for riding bikes—dust, pollution, and mask, I hate all of them. At this moment my head is too heavy and I am emotionally suffocated. Why the hell I was not able to tell her, I guess it's time I should confess my feelings for Sara. Maybe I'm too cowardly. Then, suddenly I see a bus in front of me. Before a fraction of second of getting hit. I sense it. I feel it; "Death"!
Is this the way I wanted the end. Of course not! I'm feeling enormity of melancholy, piles of regrets and depth of torments.
I am seeing my whole life in front of me, and it's a life full of regrets. At this particular moment all that's in my head is Sara and my five-year-old daughter Mini. We named our daughter Mini, as Rabindranath Tagore's Kabuliwala was Sara's favourite story. I don't remember much about college, except for Sara. She was beautiful, intelligent and kind hearted. On the first day of college she was late, since the first rows were already occupied she came to the back and asked "Can I sit here?" "Yeah, why not? You have paid your fees too," I replied with a smile.
"Sense of humour is definitely not your strong point, my friend" she responded.
"Though my humour did not make you laugh, it did make us friends," I countered.
With a hesitant smile she said, "Unfortunately, yes."
It was the moment we clicked. Though it seems like a cliché, I guess, it was love at first sight! At least for me. She was full of charm and elegance. One of her habits which appealed to me most was she always used to carry a book. She was so into literature. The flow of time brought us more together. We had a lot of things in common and many more things in difference.
She was an emotional girl, she used to cry a lot while watching movies and reading books. After reading a book she always used to talk about it for many days. Listening to her endless nattering about books used to be mostly difficult, but rarely beautiful.
Our taste in movies were completely different; I was into science fiction and she liked romantic flicks. With lots of similarities and many differences we were into each other. We used to inspire each other, we used to discuss our studies and help each other out.
I guess it was love which was triggering an intellectual evolution among us. What a lovely valorisation of romanticism it was. If Greek people had seen that, they would certainly be proud of us.
At our graduation day, though I was not on my knee, I asked her, "Will you marry me?" With a bit of shock and a tempted smile she said, "No, I can't!"
Then she read my face which had lots of questions. "Why don't I deserve an explanation?"
With a unique look she replied, "I don't think you'd be able to tolerate me talking about books for an entire lifetime!"
"Excuse me! Ma'am, that's a risk I'm willing to take," I teased.
"I'm still not convinced! I need a proper, formal proposal. I need you to be on your knees to propose to me."
"That's the reason why I hate romantic movies," I laughed.
Then we got married. Things were going pretty well. After a year, I became a dad. I'd never thought I could ever love someone that much. Whenever I used to carry my daughter in my arms, I used to think "Is there anything in this universe more beautiful than this?" My daughter cultivated an eternity of love within me. My life was full of bliss before, all of sudden, I blew everything off.
At that time Mini was two years old. I was not feeling the spark between me and Sara that I felt during our college days. Then, I don't know willingly or unwillingly, I got involved in an affair with a girl in my office, called Rosa.
Initially nobody knew, but every day is not a Sunday. Within some passage of time Sara found out about it and asked me to choose between her and Rosa. I said it was just a mistake, and that I would never do anything like that again.
Then for a while my messed up life got back on track, but when Sara knew that I was still cheating on her, she left me. After a year I married Rosa.
But now, at this ultimate moment of life, I feel how beautiful those college days were. At every moment I used to feel alive and kicking. There were no regrets, no lies. I had a life.
The world which I was in, a few minutes earlier was a real hell, and the one who was responsible for creating that hell was only me. I think William Shakespeare rightly said, "Hell is empty and all the devils are here!"
I don't know why at this moment my head is flooded with memories of Sara and my love of Mini. I regret now that I won't be able to hold her hands again, I will never get a chance to hug my daughter again. Though I don't deserve a third chance, if it was possible to go back again, I would never do the things I did. I would absolutely do things correctly, I'd never hurt them. Now I understand what a horrible person I was, leaving them alone when they needed me most. I can't imagine how much hardship I made them go through. What a self-centred, selfish person I was.
By any chance, if there is life ahead, I would definitely tell them how I feel about them. Nothing matters in my life except Sara and Mini. If there is any chance they could forgive me I would leave everything and start again from square one. Now when I finally realised what matters the most in my life, it's too late. I guess someone like me absolutely deserves an ending like this. Then I feel nothing but complete darkness.
A typical aroma of hospital hits my nasal receptors. When I open my eyes I see a doctor writing something on his prescription pad. He smiles and says, "You are lucky, the accident did not cause you much trouble, in a couple of months you'll be as good as new."
I see Sara with Mini. Mini runs towards me and hugs me. I cannot control my rolling tears. I thought I would never feel this height of love ever again. I turn my head towards Sara, her face filled with grief and covered in tears. I am not able to speak to her and I think I'll never be. I feel I'm out of words and my vocal chords are jammed. Then suddenly holding fruit in a plastic bag Rosa enters in the room. "You awake? Doctor says you'll be discharged by evening. Are you ready to go home?" I nod my head.
"Yeah, I'm ready. I'm already missing home!"
---
---