Journey to the end of the night
I worked from 10 to 5 every day for the family, for a better life. Built a family, educated my children and sent them away to study abroad. And here I am today, away from the only person who cared for me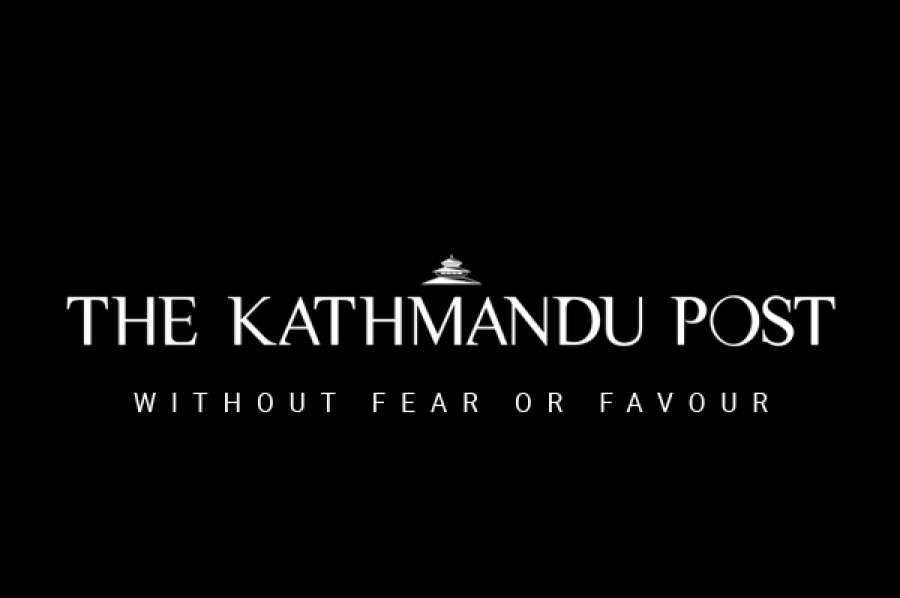 bookmark
Published at : March 31, 2019
Updated at : March 31, 2019 10:28
A frenzied traffic jam, whistles and car horns. It's a regular day in Jadibuti. The slithering traffic never seems to end. Every person around seems to be a mystery; Kathmandu has become a city of masks. But I too wear them when my wife's around.
Finally, the bus arrives. A short girl with big smile and big red tika boards out—must be an SEE student I guess. She reminds me of Dashain, my worst nightmare, a perfect depiction of my solitude.
I walk into the aisle; the senior citizen sit is preoccupied by someone older than me.
I move further. The boy in the seat closes his eye, pretending to asleep. I wouldn't ask him for the seat anyway. The boy beside him is reading some photocopied handout. Sporting a long hair and untrimmed beards, he talks about some turbine with his friend standing along with me; they too seem to have an exam coming.
The conductor, who has no traces of moustache or beard but speaks in a firm, mature voice, invites more passenger. My eyes are weak but I could still see a forgotten childhood looming over his eyes: waves of desire and unfulfilled dreams rising and falling in the dark contours of his eyes. He asks me to turn the other side.
I notice another passenger: a thin boy, pointed nose and thick glasses; he's lost scrambling documents across his lap. I recognise it's an I-20. I look in his eyes through his thick glasses and say, "My son is also in USA." He reluctantly says, "Ae."
The boy recklessly puts all his documents in the bag and clicks on his mobile. It has a big screen, the resolutions seems to be perfect, must be a new model. He inserts earphone into his ears and keeps on scrolling. He seems too cool and placid for me. I unconsciously happen to notice his shirt collar, had never seen such an untidy collar.
Just then do I notice an old woman staring at me from the last seat. As I look right back at her she returns a cold smile. Her smile reminds me of the deep cut I have in my forearm. Her face seems nostalgic, wrinkled skin, turkey neck, visible streaks of white hair and big round golden ear rings hanging too hard by the ear. It reminds me of Ramila, my wife.
She's returning next year, meaning this coming Dashain, too, will be a nightmare, filled with solitude.
A sit gets emptied, finally I get to rest. Some folk song is on the stereo. Yet I could overhear the song the boy beside me is listening to on his earphone. His earphones are too loud; reminds me of noise in the cement factory, 50 years of life spent amid those noises. The breeze from Bagmati sweeps in, giving everyone a headache, the boy closes his nose with his hands. The window beside him is still open. I extend my old body to close it.
Last evening, I had a video chat with Ramila. She was with our grandson, who is too small to talk with. Morning had barely begun there. Her voice was loud, meaning she was all alone in the house. We talked about everything under the sun. Time flew away, as if it never existed, laughing, giggling and showing our bright teeth. May be time doesn't even exist when you're talking with your beloved.
Forty years of life spent together. All the time she had been with me, I never have had such a beautiful conversation. I regret having her send to that faraway land on the request of my children. Finally, she signs off; only today do I understand what it really means to say, "I miss you."
…
We're on the premises of Muktinath. Ramila hands over the mobile to a visitor nearby and asks him to click photos. Ramila is wearing a red Kurta and a big yellow tika on her forehead gives her compassionate looks. Truth be told, the bright sports shoes she's on makes a mockery of her overall style but she insists they are too comfortable. She's carrying a big leather bag. She never answers why she carries such a big mess when she has so little to carry. It always has an inhaler on it. She never believes I am already free from asthma. She holds my hands and asks me to smile. The stranger is ready to click the photo. As always, I crouch down a bit so that the photo wouldn't reveal the gap in our height. I cherish the her lovely smile and the warmth of her touch. I give a stunning pose, so to speak. The visitor compliments, "You're such a lovely couple."
We return a big smile.
…
The driver pulls over the brake, my body jolts forward. Day-dreaming has been a serious problem of mine these days. The doctor told me there was nothing too serious to worry about. But he put me under some medications about which I haven't told Ramila. And today I was revisiting the doctor on appointment. Deep within, I know it was me who opened the Pandora's box, sending my wife so far away.
People get preoccupied with nostalgia once in a while, but I dwell in it.
Memories can be beautiful and heighten your sense of existence; in my case, they have been the saviours. Imagination, dreams and memories do help me become happy.
But I believe more fruitful reality is ahead of me.
I worked from 10 to 5 every day for the family, for a better life. Built a family, educated my children and sent them away to study abroad. And here I am today, away from the only person who cared for me. Alone in a crowded bus, preoccupied with existential questions, without anybody to answer. The questions I should have pondered several decades ago.
In search of smile of my children, to meet the needs of my family, I forgot to appreciate what was more valuable to me. I lost track of time. I don't deserve to go to a doctor alone or have a video chat with my wife at this age, do I? I fail to understand what brought me here, lost in sadness and misery. Having to live through every other day waiting for the next morning to come is tough. I feel too weak. Maybe it's poverty amid wealth, and solitude amid crowd; it has no medicine. I always wonder if there exists a panacea to cure all my worries.
An old woman enters the bus. She has bright white hairs and a crippling body. She can barely stand. She's looking for a seat. And I close my eyes pretending to sleep.
---
---