Fashion photography at its finest
Pawan Joshi shares his journey as a photographer and the work that goes behind his conceptual shots.

A portrait of Pawan Joshi. Photos: Courtesy of Pawan Joshi
bookmark
Published at : April 8, 2023
Updated at : April 8, 2023 18:38
Photographer Pawan Joshi's work is easily recognisable. His photographs are glamorous, conceptual and compositionally flawless. While Joshi is a big name in the fashion photography scene, he considers his start in the industry coincidental.

About a decade ago, Joshi took up photography during his gap year after plus two. One reason he wanted to take up photography was that he thought photographers get to travel a lot. Joshi is a big traveller and even contemplated whether he should be a wildlife photographer earlier in his career before settling on fashion as his niche.
He joined a basic photography workshop organised by Artudio and with Kailash K Shrestha as his mentor, he soon learned about photography being a form of art. Joshi says Shrestha taught him to research and delve deep into the concepts of every project he works on. In the next couple years, he joined workshops and masterclasses from a plethora of celebrated photographers, including Sarad Rai and Sanjog Rai.
Even before his interest in photography sparked, Joshi was a lover of fashion. He remembers being very picky about his outfits from a young age. "Hip Hop culture was big when I was a child. So I would dress in baggy clothes inspired by the popular rappers of the time," says Joshi.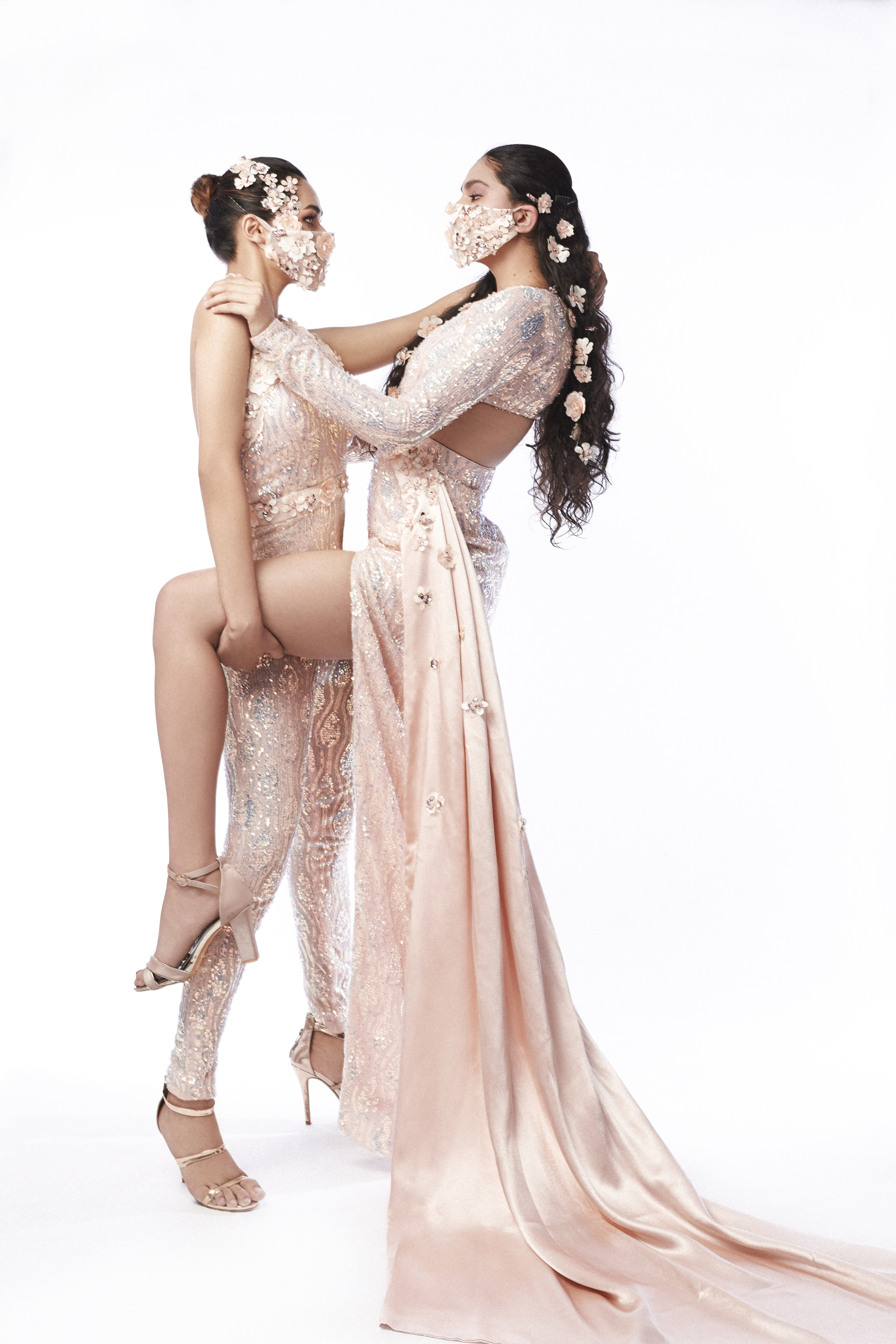 New Era: After the lockdown, Joshi collaborated with designer Tenzin Bhutia to produce these pictures. Photos: Courtesy of Pawan Joshi
When asked what he loves about fashion the most, Joshi states he loves the glamour of the scene above everything else—beautiful clothes, people and artistry. He further explains that he loves the collaborative aspect of the scene too—how every project utilises a full team, consisting of makeup and hair artists, stylists, photographers, art directors, models, and lights and props crew. "I also love how fashion is one of the signifiers of luxury. You get called to events and parties, dress well to attend these, and mingle with the beautiful people from the scene," jests Joshi, adding that this might seem frivolous to other people, but it is a big and booming industry and he enjoys being a part of it.
A big reason behind Joshi being able to pursue creative projects of his liking during his early years as a fashion photographer is because his family has been pretty supportive—both morally and financially. "I didn't have the pressure to earn my living through photography until much later. So, I had the privilege to take up projects I was genuinely excited about," he says, adding that the only thing his parents insisted upon was getting a bachelor's degree.
So, he joined the Bachelor's in fine arts programme at Srijana College. His extensive knowledge of art is reflected in the creative and artistic expression Joshi brings to his photographs.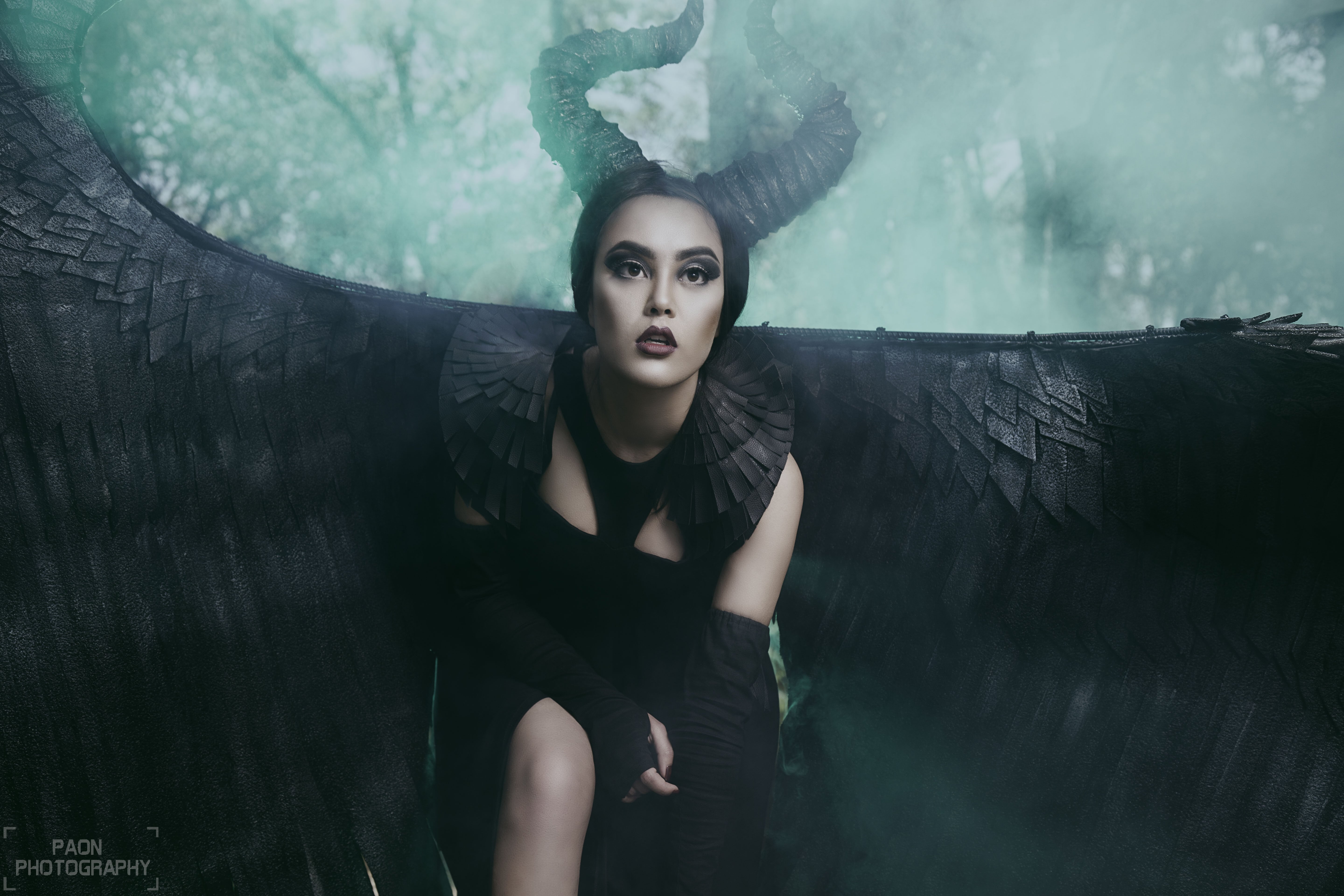 Maleficient: One of Joshi's earlier creative projects which shows Jyotsana Yogi as Maleficient. Shreejana Shakya was the makeup artist and costume designer for the shoot. Photos: Courtesy of Pawan Joshi
After completing a few courses on photography, Joshi worked as photographer Arjun Shah's intern for half a year, learning the ins and outs of the profession. He then started freelancing which allowed him to be more experimental with his work. Over the years, he has shot cover photos for many Nepali magazines including Chic, WOW and M&S Vmag. He also worked as the studio coordinator at Artudio for a few years and used the space for his collaborative shoots.
All this while, Joshi was building up his portfolio. He would collaborate with models, designers, makeup artists and other photographers for shoots and upload these on Facebook. "There wasn't much interesting content produced in Nepal back then. So, people would find our collaborative shoots very interesting and we gained some traction," says the photographer.
As he was being recognised for his work by people in and outside of the fashion industry—appearing in interviews and being one of the cover photographers of the popular M&S Vmag—Joshi felt he had finally made it within the industry. However, as the fashion world, understandably, remained pretty stagnant during the Covid-19 lockdown and TikTok took over as the ultimate social media of the 20s, he fears he might be past his heyday.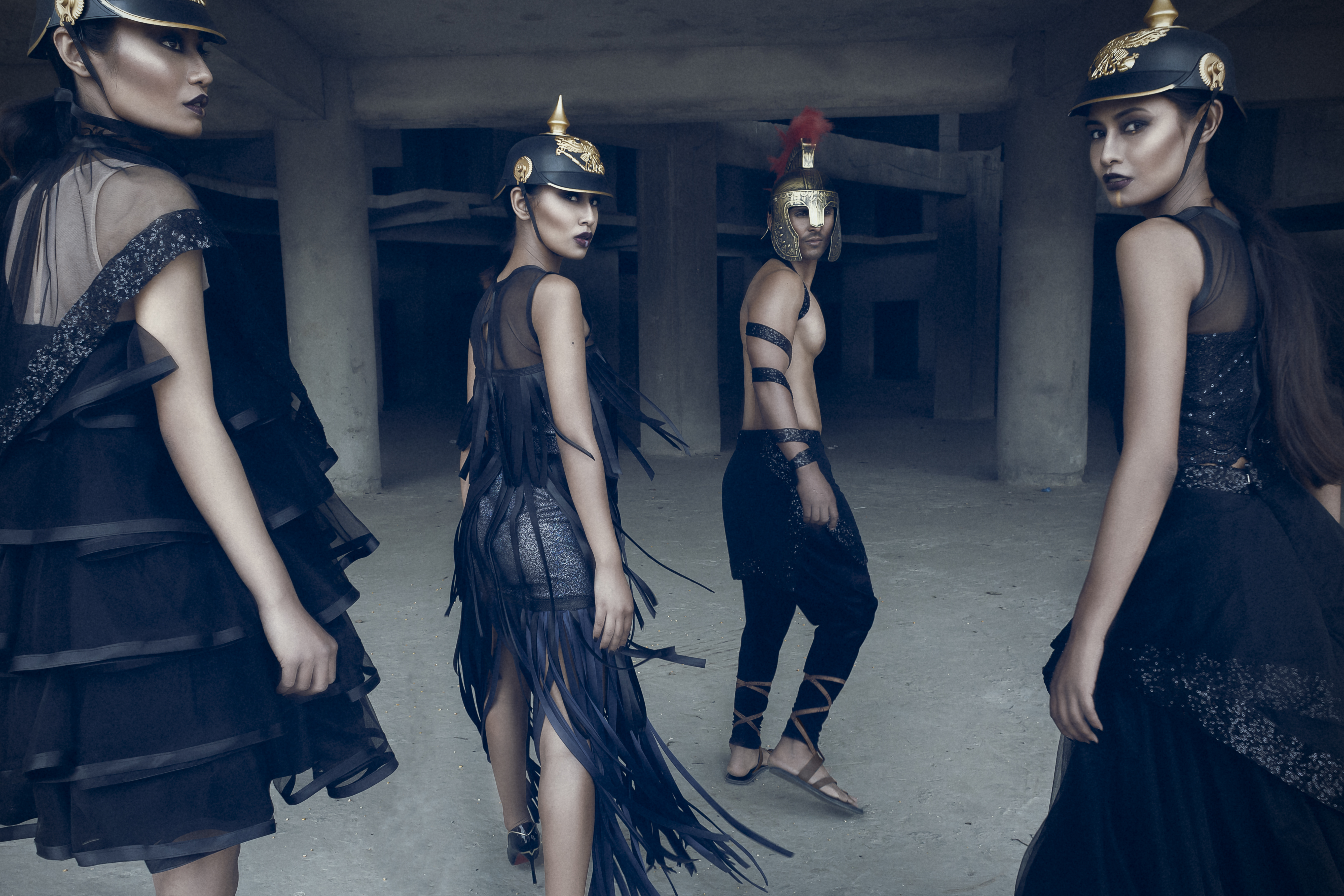 After War: After seeing a Tenzin Bhutia fashion show, Joshi was inspired to create a photo series on the same theme in collaboration with the designer. Photos: Courtesy of Pawan Joshi
Joshi believes working on the M&S shoots taught him to complete his projects quickly. Before that, he would only take up artistic shoots once every month or two months and had a lot of time to play around with the colour grading, editing and final touch ups to his photographs before releasing them. However, he was required to hand in the final picture within a few days of the photoshoot for the magazine.
PJ Studio enters the picture

Joshi had been thinking of opening his own studio for a while. So he got to work, finding a suitable space during the lockdown. He assembled a team of talented photographers, videographers and stylists, and launched PJ Studio in April 2021. However, the second lockdown imposed by the government started a few days after the launch. So, Joshi and his team officially started putting out PJ Studio content in mid-2021.
Through PJ Studio, Joshi wanted to develop fashion films. This is how their ongoing 'Exposure' series started. However, because the team isn't as familiar with making videos, they paused the fashion film project after the first half dozen videos. But as videographers have joined the PJ team recently, Joshi says they are planning to resume producing fashion films soon.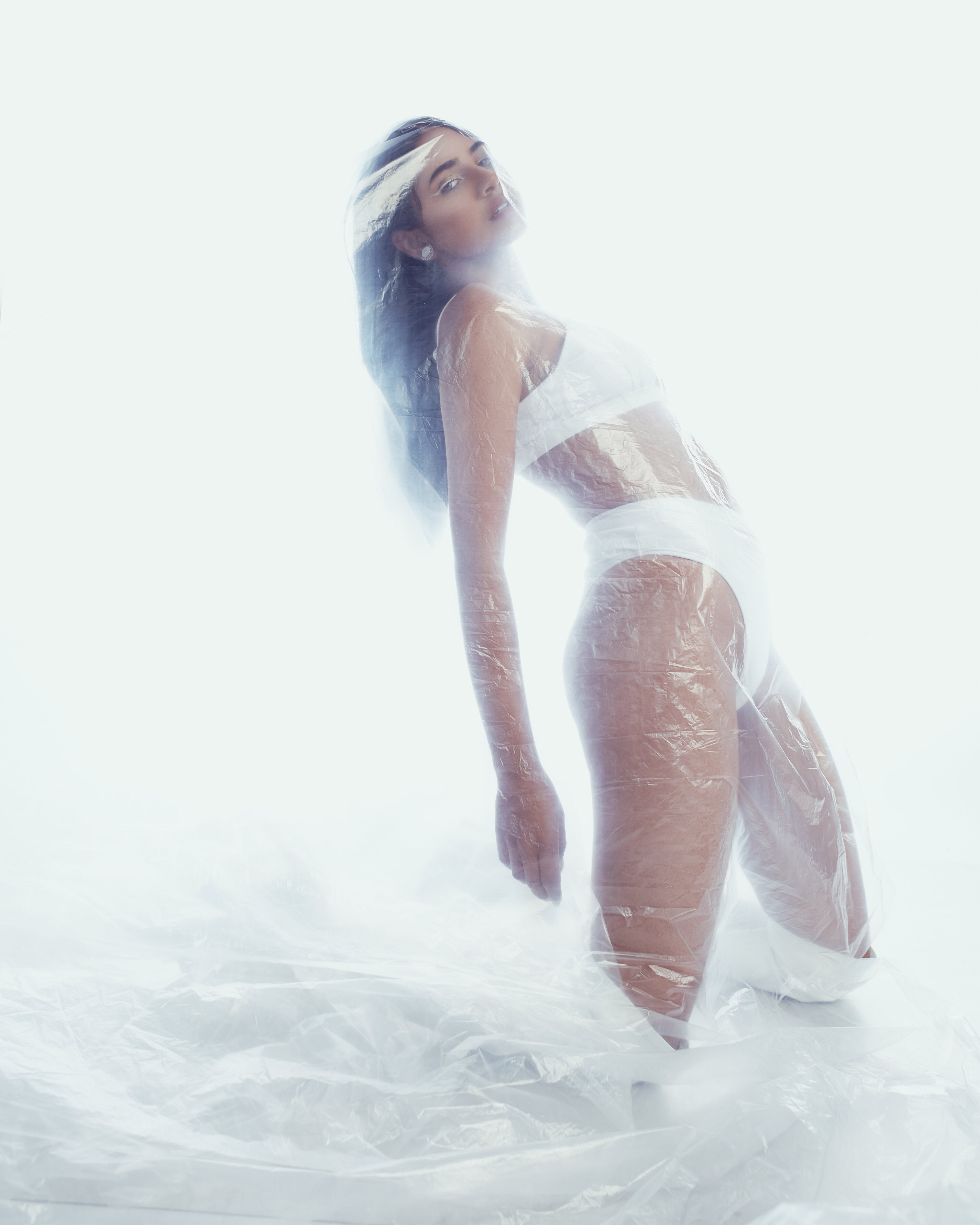 Clusus Forma: In February, PJ Studio released a sequence of photos starring model Monica Adhikari showcasing how the excessive use of plastic is suffocating the Earth's natural habitat. Photos: Courtesy of Pawan Joshi
Besides working on the commercial projects they get hired for, the PJ team is currently busy with the Exposure photo series. Joshi reveals that this series is entirely collaborative and everyone in the team, from the makeup artists, photographers and stylists to the models and actors, works on it because they are excited to create artistic photos. And because these photos look great on their portfolio.

Having worked in the field for over a decade, Joshi states that he comes up with the concepts for the shoots pretty quickly. His team also helps refine the concepts. "You also develop an eye for fashion when you immerse yourself in the field for this long," says Joshi.
---
---