Say hello to gender-neutral fashion
Tired of seeing restrictions in fashion due to rigid gender norms, a handful of Kathmandu-based fashion brands and outlets are designing and selling gender-neutral clothing.

Fashion designers and store owners acknowledge that although gender-neutral wear currently caters to only a niche population, the market is slowly expanding. Photo Courtesy: Lagom
bookmark
Published at : September 15, 2020
Updated at : September 15, 2020 06:34
Kathmandu
Jyoti Shrestha is not fond of labels, especially when it comes to clothing. A person's clothing reflects their personality and restrictions can feel suffocating, believes Shrestha.
"While I was a child, I remember I could wear whatever I liked, even if it was my dad's clothing. However during my teenage years, people started exerting their opinions of how I should behave and dress up like a girl," says Shrestha, a photographer by profession.
Although Shrestha did make a few attempts in trying to conform to the rigid gender norms set by society, she was never happy with the idea. "I didn't feel like 'me' when I was dressed in outfits that society wanted me to wear," says Shrestha.
And while over the years, she started experimenting and expressing herself with the clothes she preferred to wear, back in her head, she always wanted to create a space, where people could buy whatever clothes they liked.
And thus, last year, with her friend, and a fellow photographer, Prajwal Bhattarai, she started Nutral Style, a gender-neutral fashion store.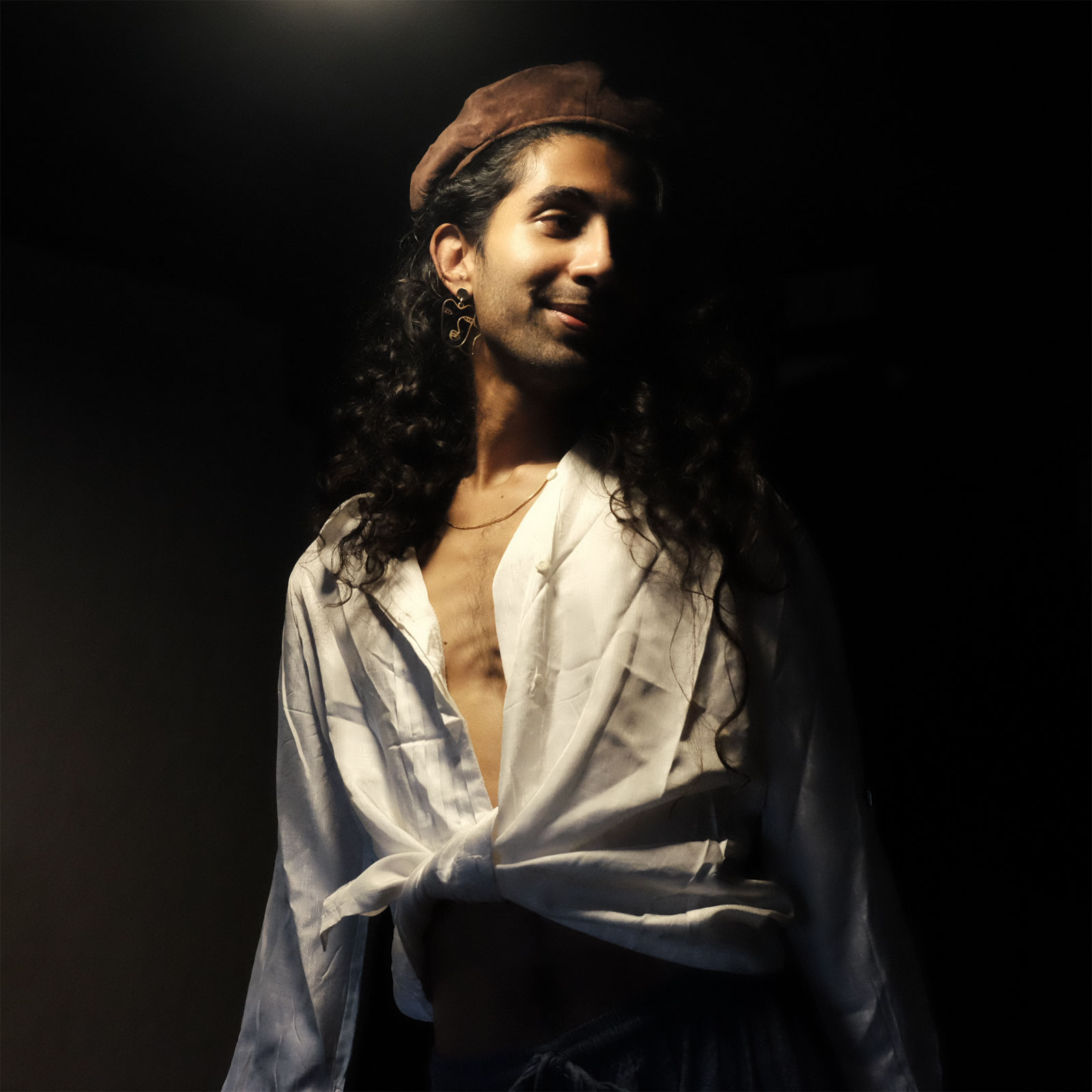 Photo Courtesy: Nutral Style
"The whole intention of starting this venture was to allow people to buy clothes that matched their persona so that people can wear clothes to express themselves without the fear of judgement," says Shrestha, who previously sold thrifted clothes as well.
Fashion trends are ever-changing, and among the many changes currently shaping the fashion world is gender-neutral fashion, a prominent shift that has allowed the industry to experiment with clothes irrespective of gender.
From big fashion brands like Zara and H&M to public figures and influencers wearing gender-neutral clothes or outfits that the mainstream fashion necessarily doesn't adhere to, the trend of breaking outdated gender roles and the binary concept of fashion, while creating a space where clothes aren't confined to a particular gender, is advancing quickly across the world.
Research too has shown that the choices of the buyers are slowly tilting to gender-neutral fashion, as more and more people are interested in buying clothes that are more expressive than something that reflects their gender.
Although in Nepal there are only a handful of stores like Shrestha's, where customers can avail of such clothes, there are other designers and stores who are accepting the changes and making clothes more inclusive to buyers.
Last month, designer/owner of Lagom Studio, Hana Rai, released a gender-neutral collection. Dressing up models in subtle hues of pink and green, her latest collection was created to introduce unisex and gender-neutral, sustainable clothing in the Nepali market, she says.
Like Shrestha, Rai has also always been fond of clothes that necessarily don't pertain to a particular gender. "Fashion has always been a fluid concept for me. I never believed in categorisation of clothing based on which gender should wear it," says Rai.
The idea of gender-neutral clothing was so liberating and personal for her that even during her final project, when she was studying at a fashion school in 2017 in Hong Kong, she decided to design gender-neutral/unisex clothes taking inspiration from her father's vintage clothes.
Utilising her knowledge and experience, she opened her store last year in Jyatha, where she sold vintage, thrifted as well as her own sustainable designs to customers. Unlike fast fashion stores, the customers of Lagom were niche, but according to her, most of her clients really showed interest in the outfits she was selling, as they could freely buy whatever they liked.
"People loved the idea that my outlet wasn't pandering outfits to a particular gender, as anyone could buy what they prefered to wear," says Rai.
Seeing niche but an immersive market, who embraced the concept of gender-neutral clothing, she started researching more and more about making her clothing, more inclusive in terms of design, fabrics, cuts, and silhouette, which then resulted in her new unisex and gender-neutral collections.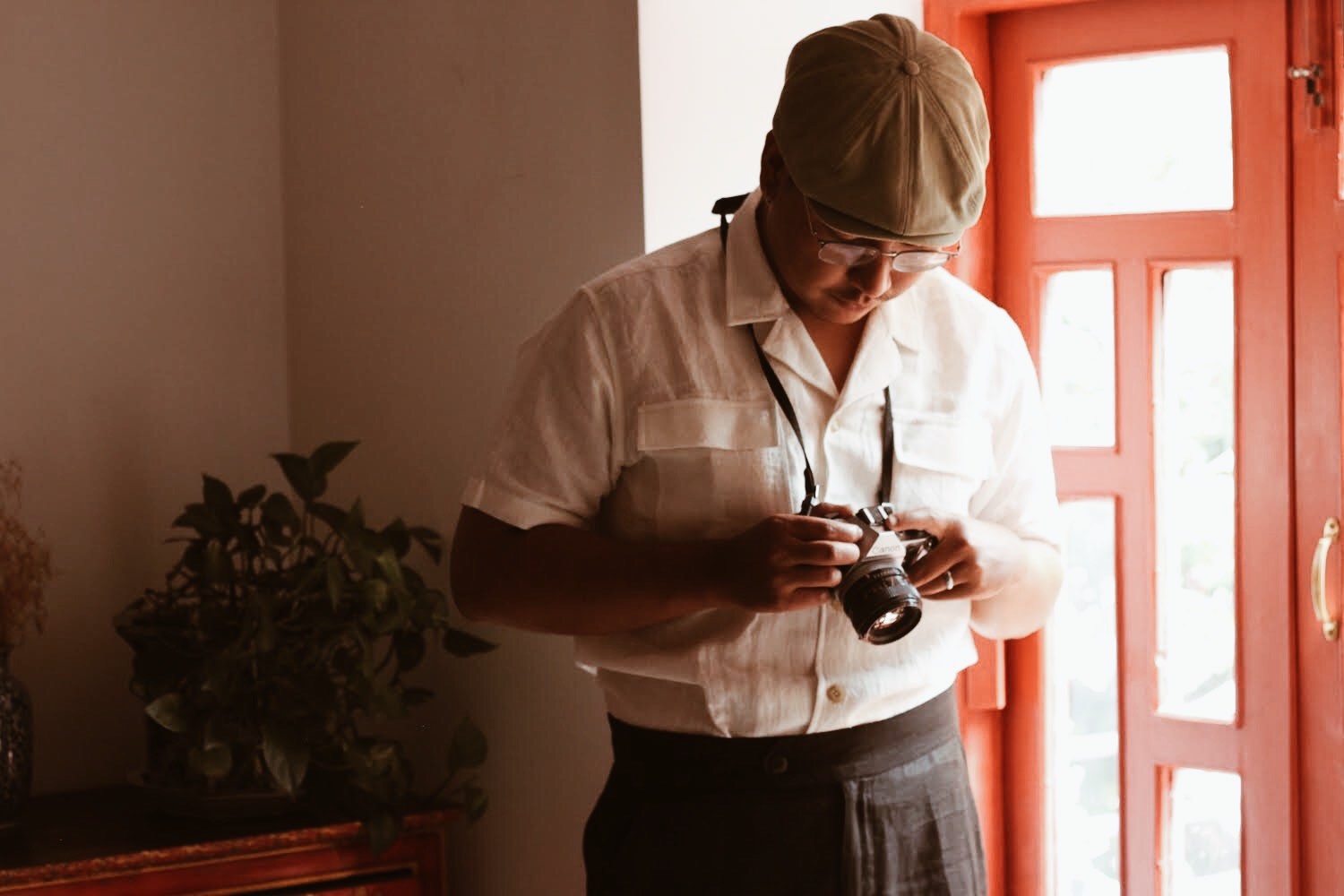 Photo Courtesy: Lagom
"I deep-dived myself into finding the right balance, as I didn't want to create clothing that was gender-neutral only for name," says Rai. "My focus was on creating minimalistic designs that people could comfortably carry, and playing with fabric, and structure that would be suited for every body type."
While Rai is investing time in creating new gender-neutral designs, Dongaa, of My Ama Wore That, a Kathmandu-based vintage shop, has been handpicking and curating clothes that appeals to a person's authentic self rather than suiting a particular gender for the past eight years.
As someone who was always bothered and policed by questions about her outfits choices, she was reluctant to shop even in stores as well. " I never liked shopping knowing that I have to deal with questions that the shopkeepers always ask (even today) 'keta ki keti ko lagi?' (is it for a guy or a girl?)" says Dongaa.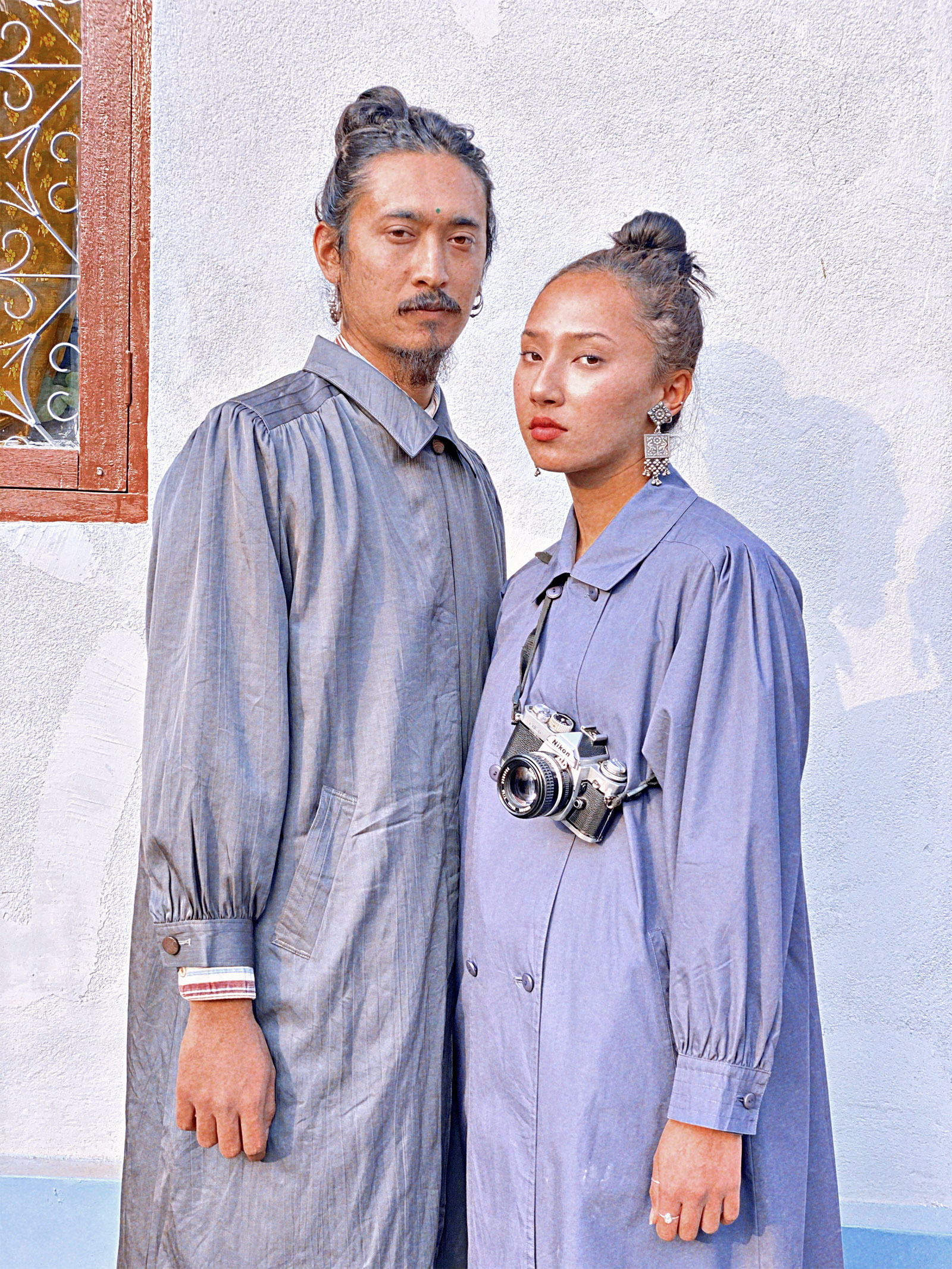 Photo Courtesy: My Ama Wore That
And that was one of the prominent factors that pushed her to embrace the concept of gender neutrality in her store, which she has been operating since a year and a half.
"When I started My Ama Wore That, I knew I had to make it to point that everyone is free of the choices they make, that we are nowhere near the gender-segregated stores," says Dongaa, who believes that gender-neutral life is also a way of heading towards sustainability.
While Rai and Dongaa through their stores are trying to break the binary concept of fashion, Chuplag Studio for the past four years has been selling unisex clothing. "Since we started, our focus has always been on selling and designing clothes that don't lose their charm and can be worn in different ways," says Farhin Banu, its operating officer.
From floral dresses to statement red carpet outfits, Chuplag Studio offers a variety of clothes. However, according to Banu, they also specialise in designing unisex clothing, which is edgy, unique, and convertible and can be personalised as per the preference of the buyers.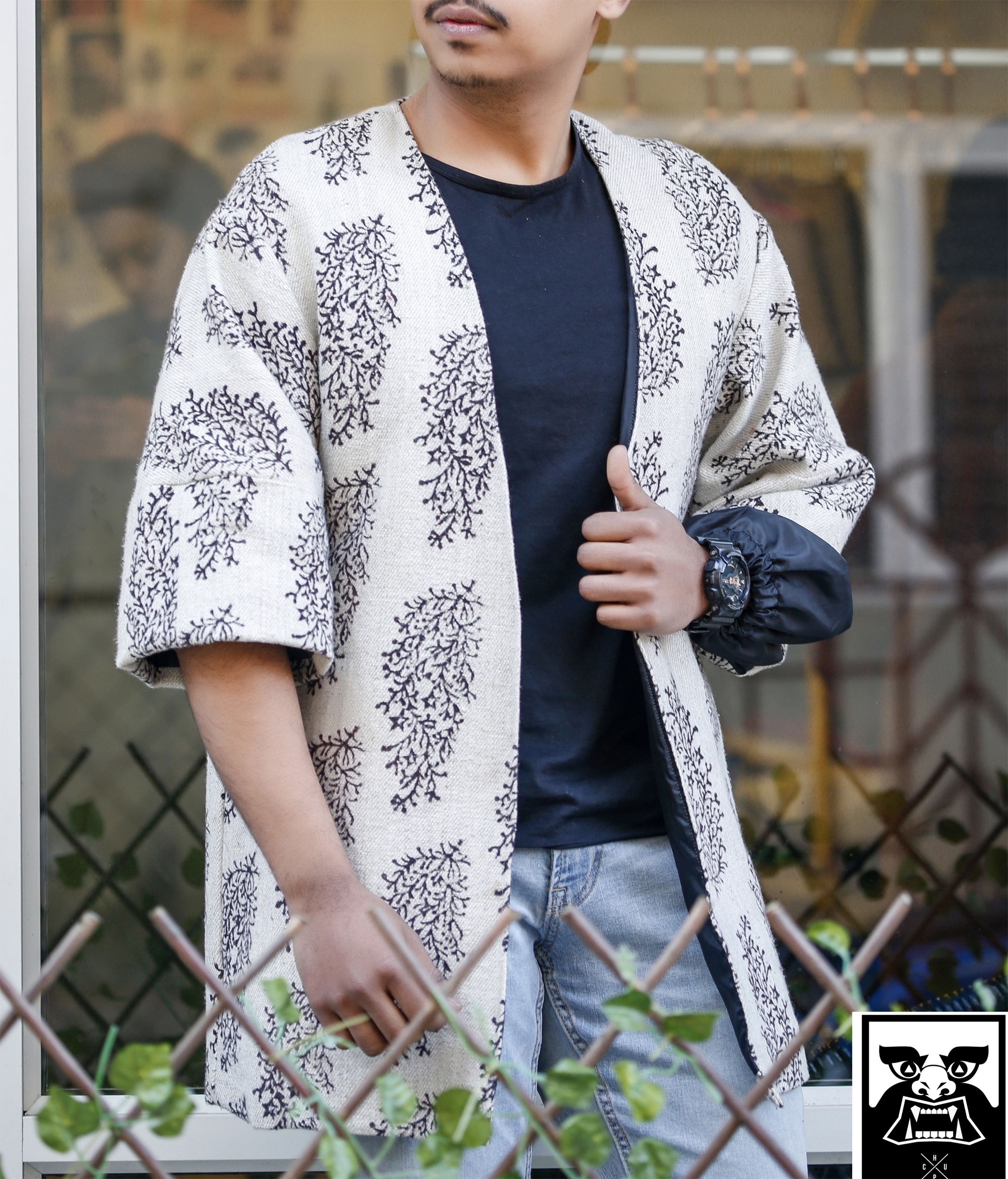 Photo Courtesy: Chuplag Studio
"Our aviator jackets, revertable bombers, sweatshirts, and trench coats are all unisex and can be bought by everyone," says Banu.
But many believe that unisex clothing isn't as inclusive as gender-neutral clothing, as most of the unisex outfits are designed in a way that isn't functional and are atypical menswear, which is marketed just as unisex.
"The focus of unisex products is only on the two sexes. However when you cater gender-neutral products it's more inclusive as well as queer-friendly," says Shrestha.
Likewise, Rai also believes that the unisex clothing isn't inclusive enough, as she believes that the unisex clothing is more tilted to menswear and does not play with designs and silhouettes that are can be comfortable worn by people.
"Most of the unisex clothing is too big for a women's body, and not everyone would prefer that. We need designs that are fitted for all body types and should be comfortable enough for people to carry and move around in the clothes," says Rai.
In her latest collection, which consists of dresses, trousers, shirts, jacket, coats, and skirts, all made from organic fabric, Rai has made sure that her clothes loosely fit every body structure, allowing those who wear it a sense of comfort and freedom to move around. Likewise, to make sure that her outfits are well balanced and aren't just menswear which is just marketed as unisex clothing, she has played with colours and fabrics as well.
Fashion designers and store owners acknowledge that although gender-neutral wear currently caters to only a niche population, the market is expanding and more and more people in Nepal are showing interest in experimenting with fashion and styling.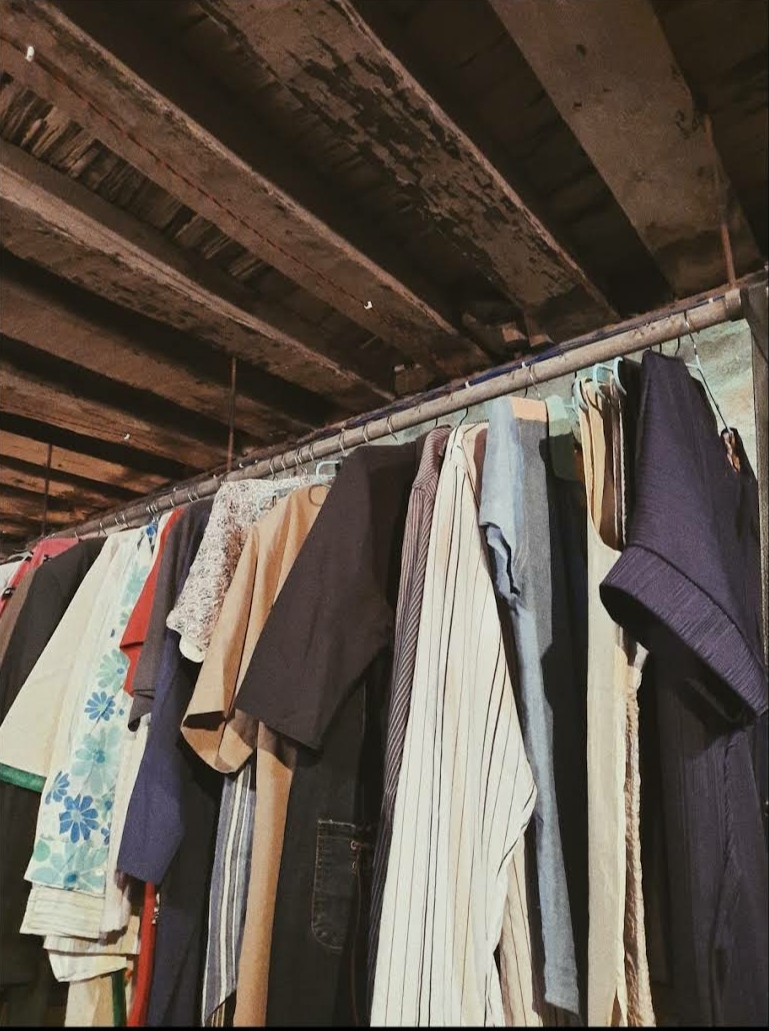 Photo Courtesy: Nutral Style
"Once in our store, three friends (of different gender) visited. All of them liked the same shirt, which made me aware that there are people who embrace the concept of seeing fashion beyond the binary lens," says Shrestha.
But competing with the mainstream fashion industry, that still views fashion and clothing as a gender binary concept, and working in a social fabric, where clothes are seen more as a marker of someone's gender than a piece of expression, can be very challenging.
But for Shrestha, the mere existence of gender-neutral fashion brands is a progressive change, as it allows people not only to experiment with clothing but also to create a safe space where people can be themselves and buy clothes and dress up the way they want to.
"There's no right or wrong way when it comes to clothing. People should be allowed to wear whatever they like, without the fear of getting judged. And for that to happen, gender-neutral fashion can liberate people to express themselves in whatever clothes they like," says Shrestha.
---
---