Costly country
One of the poorest states in the world has also become arguably among the most expensive to live in.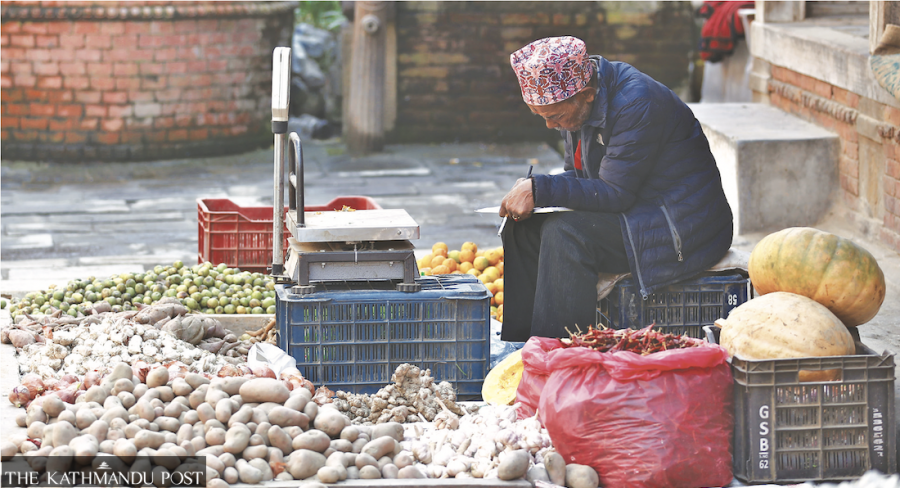 Post File Photo
bookmark
Published at : April 24, 2023
Updated at : April 25, 2023 07:10
Nepal successfully held bypolls in three federal constituencies on Sunday. Yet few of the voters would have entertained a realistic hope that their votes would make a meaningful difference in their own life. Even the relatively well-off are struggling to make their ends meet as their incomes stagnate and persistent inflation eats into what little they earn. According to the central bank, the year-on-year consumer price inflation rose to 7.44 percent in mid-March, compared to 7.14 percent a year ago. More worrying is the steady rise in food prices: for instance, the prices of cereal grains increased by 14.35 percent in the same period. This is especially hard on low-income families which, as a percent of their earnings, spend more on food than do those on the higher rungs of the income ladder. Things would not be so bad if the inflation followed a natural course. This would mean that the costs of goods and services in Nepal rose or fell in line with international market prices. Yet the prices of everything from cereals to apparels seems to be a one-way street.
In its latest report, the World Bank points to how India's policies have contributed to higher vegetable and cereal prices in Nepal. Nepal once used to be self-sufficient in both. Yet the state's failure to prioritise agriculture has decimated home production and contributed to increasing (and expensive) imports. Education too is getting more and more expensive as the whole system seems to be geared to sending Nepali youngsters abroad. Health costs are spiralling out of control too. Most Nepalis have no health insurance and if a family member falls sick, there is no fall-back option.
The overall economy is stagnant as there is little money in the market. Short of customers, small businesses like retail shops and restaurants are closing. People are not spending, saving what little they still have. Nor has the government been able to pump money into the market, for instance through big infrastructure spending, and the bulk of the national and provincial budgets go unspent. A sense of resignation is palpable as most working-age people want to leave Nepal the first opportunity they get. They don't want to stay in a country that can neither give them gainful employment nor protect their meagre savings.
One of the poorest countries in the world has also become arguably one of the most expensive to live in. The political parties have forgotten their promise of building a welfare state. Instead, the country is increasingly going into the hands of a few cartels that arbitrarily fix the prices of products. These cartels are in turn protected by political parties. How is this a 'socialism-oriented' economy, as the constitution defines it, when crony capitalists control almost all sectors? If the state cannot actively boost people's income, it can at least ensure that the value of their existing earnings remains relatively stable.
---