Covid not gone
Neither the government nor the common folks can afford to take the ever-mutating virus lightly.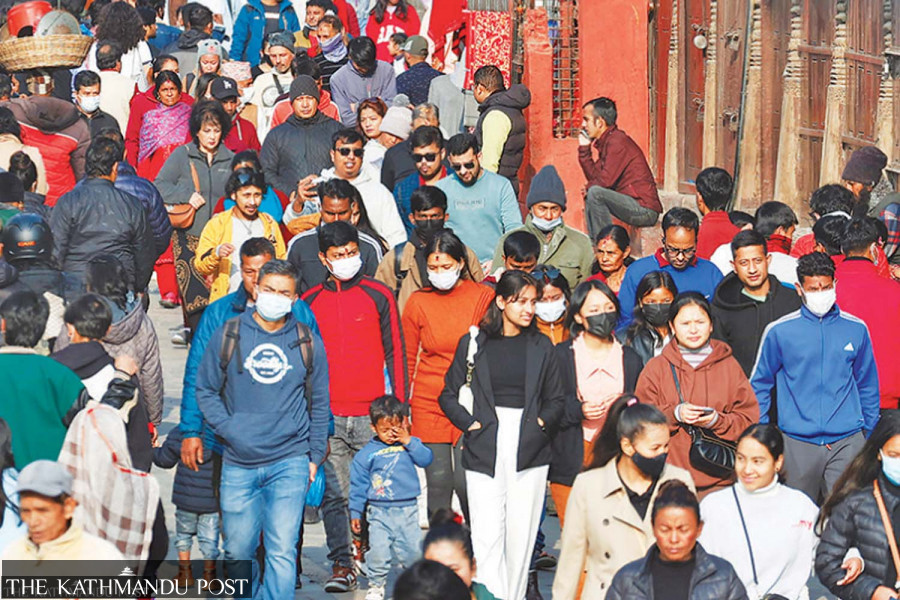 Doctors ask people to take flu shots, which protect patients from getting severe from infections. Post File Photo
bookmark
Published at : March 14, 2023
Updated at : March 15, 2023 07:36
Life in Nepal has returned to a semblance of normalcy after the Covid-19 pandemic had the country in its grips in 2020-21. People have stopped masking, handwashing, sanitising, and even vaccinating. There have been few new reported Covid-19 cases. While that is understandable after a prolonged "covid fatigue", recent reports of people shunning booster vaccine doses is concerning as it reflects growing vaccine hesitancy. For the same reason, the health authorities in Kathmandu Valley are planning a mass vaccination campaign on March 22, 23, and 24. The Ministry of Health and Population only recently began administering the Pfizer-BioNTech bivalent Covid-19 vaccine as the second booster after the first shots, which were given a year ago. Health workers, pregnant women, people with compromised immunity and chronic diseases, and those above 55 are the priority groups for booster doses in the first phase.
While vaccination is vital, several studies show the protection or immunity provided by vaccination or infection declines after six months of natural infection or jab. Doctors and the World Health Organisation (WHO) say booster doses enhance immunity and provide additional protection against Covid-19. The WHO, in 2019, listed vaccine hesitancy as one of the top 10 threats to global health. A vaccine advisory group to the organisation identified complacency, inconvenience in accessing vaccines and lack of confidence as the key reasons for poor vaccination.
Nepal faced a huge gap between the first and second rounds of booster vaccines with no awareness campaigns run in the interim, unlike during the height of the Covid-19 crisis. As a result, people got complacent; many even started latching on to misinformation and conspiracy theories online. Even now, in many cases, due to lack of accurate information, many are confused about when and how they can—and if they should at all—get the booster shots. Many are also unaware of which groups are prioritised and which are not. As the authorities failed to increase the uptake of shelf-life extended jabs, thousands of paediatric doses of the Pfizer-BioNTech Covid-19 vaccine expired. Without immediate intervention, the same fate could befall the next round of planned booster shots.
The pandemic is by no means over and neither the government nor the common folks can afford to take the ever-mutating Covid-19 lightly. There has been a recent surge in cases in neighbouring India. There is no need for panic yet we also cannot let our guards down. While it has become convenient to blame the government, it will be impossible to prevent another outbreak if we, the common people, throw caution to the wind. That would also be an incredibly selfish act, too, putting ourselves as well as countless others at heightened risk.
During the peak of the pandemic, the government collaborated with telecom services and media to make people aware of the need for timely vaccination. It has become especially important to dispel certain myths and misinformation about the vaccines. The messaging should be that the risks of not getting jabbed far outweigh the risks of getting vaccinated. To add credibility to the message, these public awareness campaigns can involve related experts and medical personnel. We can never forget that without timely vaccination, the current death toll of around 12,000 people could have gone up by a magnitude. It still may if we start ignoring this potentially deadly virus.
---