Don't push it
Except on some routes, the decision of whether to have a guide to tag along should be entirely up to the trekkers.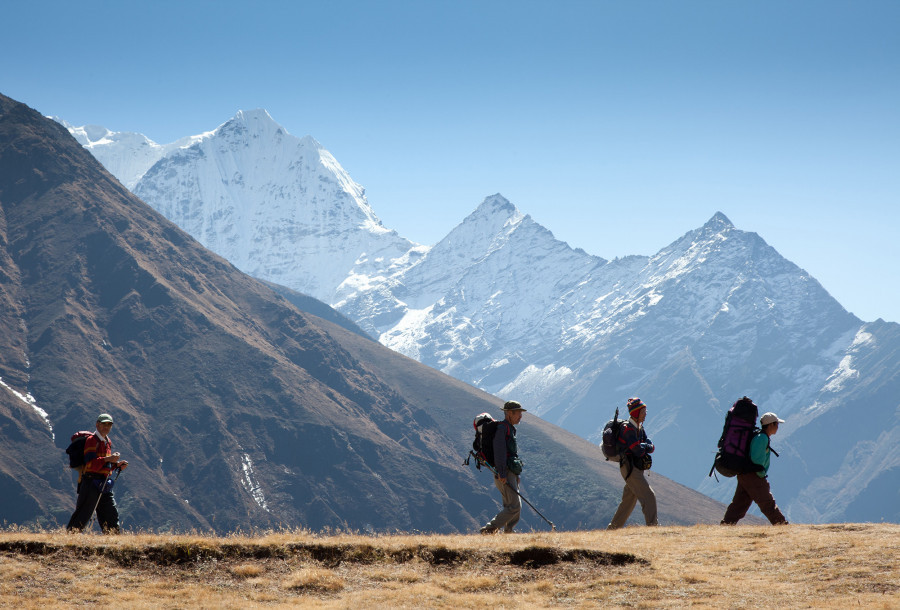 Post File Photo
bookmark
Published at : March 7, 2023
Updated at : March 8, 2023 07:23
The recent Nepal Tourism Board decision to mandate a guide or porter for all solo trekkers effective from April 1, 2023 has piqued the interests of people at home and abroad. If implemented, it will stop solo trekkers (only foreign nationals) from setting off into the mountains alone. The decision has drawn mixed reactions: Some have welcomed it as a move that will contribute to tourists' safety, while others have condemned it as a restriction on the freedom of trekkers.

To justify the decision, the trekking industry has cited safety concerns of tourists—for instance, 10-15 of them go missing every year. But it is also certain to limit the independence and freedom of trekkers. The tourism board and the Trekking Agencies' Association of Nepal (TAAN), which issue trekkers' information management system (TIMS) cards that are mandatory for foreign trekkers, have increased the card charges as well. Trekkers outside South Asia now have to pay Rs2,000 for the card, from Rs1,000 before. (It used to cost Rs2,000 for solo trekkers). The fees for South Asian solo trekkers have been hiked from Rs600 to Rs1,000. These decisions will further dissuade would-be trekkers to Nepal who already see the country as an increasingly pricey travel destination.
Solo trekking is expensive, and adding a porter or guide will make it more so. Have the decision's potential drawbacks been weighed? Rather than imposing one guide rule on all the trekking destinations, they could, for instance, have factored in the relative difficulty of a trekking route. (For instance, a guide can be made mandatory for those making the treacherous trek up to Tilicho lake). Nepal is known for adventure tourism like trekking and mountaineering. Many solo travellers love to explore the country at their own pace and on their own terms. If they are mandated to take a guide, the experience may not be such an adventure. So, except on some routes, the decision of whether to have a guide to tag along should be entirely up to the trekkers.
Every year, the government tries to bring tourists in large numbers through programmes like Nepal Tourism Year 2011, Visit Nepal 2020, among others. However, the flow of tourists has been disrupted by several factors, including the 2015 earthquake, the blockade and the Covid-19 pandemic. The year 2019 was the peak year for tourist arrivals in Nepal's history, with 1,197,191 people entering the country; among them, more than 300,000 were trekkers. The number dropped to 230,085 in 2020, and further slided to 150,962 tourists in 2021. The industry is slowly reviving, with 550,000 tourists arriving in 2022. On the face of it, imposing such a restriction might again disrupt their inflow.
We don't think there has been a proper cost and benefit analysis here. Nepal has long been touted as one of the cheaper adventure destinations in Asia. Yet it is getting costly, even by South Asian standards. Time may thus have come to rethink how the country projects its image as a tourist destination. Yet that is a matter of considerable deliberation. We cannot chop and change our rules for incoming tourists without having a long-term vision for Nepali tourism.
---