Starting anew with China
The pact on utilisation of Chinese grants could be an opportunity to get things on bilateral front moving.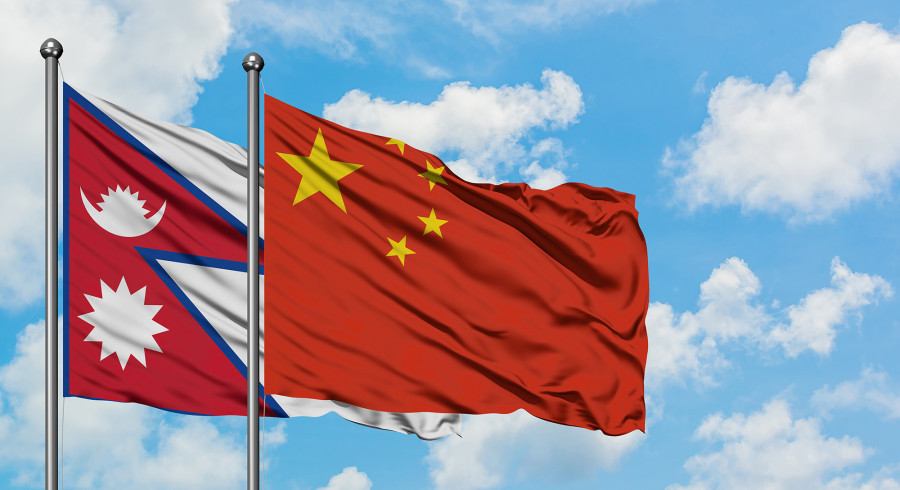 Shutterstock
bookmark
Published at : November 16, 2022
Updated at : November 17, 2022 07:32
In a major event marking Nepal-China development cooperation, the two countries on Tuesday inked a deal for the utilisation of Rs 15 billion in Chinese grants in development projects Kathmandu picks. The China International Development Cooperation Agency, the country's external aid and development agency, is keen on implementing various projects in Nepal's northern districts. With negotiations stalled for some time, the final deal, with the implementation period of 2023-24, has finally been sealed. Separately, Nepal is yet to decide on the projects to be funded under the Rs58 billion grant announced by Chinese President Xi Jinping during his 2019 Kathmandu visit. It is vital that Nepal plays its cards right for the utilisation of this grant that could be pumped into such developmental projects such as the delayed second phase of Ring Road expansion, Tokha-Chahare tunnel, Syabrubesi-Kerung road expansion and construction of a new wing of the Bir Hospital in Bhaktapur.
The Chinese have made several promises, primarily related to development, over the years, although there has been little progress on the ground. A case in point is the trans-Himalayan rail network, for which there have been multiple negotiations and promises, including during Chinese President Xi's 2016 Nepal trip. As of today, the railway remains a pipe dream although the Nepali side, during the agreement signing ceremony in Beijing on Tuesday, is also learnt to have asked the Chinese side to start implementing President XI Jinping's promises. The Chinese have reportedly assured that the feasibility study of the cross-border railway will start by this year's end.
The much-touted Trade and Transit treaty signed by former Prime Minister KP Sharma Oli and Chinese President Xi Jinping did not yield desired results primarily due to the inability of the Nepali side to follow up, partly due to the frequent government changes in Kathmandu and partly owing to lack of ambition among Nepali leaders and bureaucrats. We cannot have such a carefree attitude when dealing with China. Nepal needs China's goodwill and support for its development, and to reduce its overdependence on India, which has repeatedly blockaded Nepal, most recently in 2015. China must also share blame for the recent cooling of bilateral ties as its strict Covid lockdown policies have cut off regular exchange of visits between the two countries. Nor has China been able to generate much goodwill among the Nepali people, as the two main border points with the northern neighbour have been virtually shut down since 2019.
The signing of the agreement on utilisation of Chinese grants could be the perfect opportunity to get things on the bilateral front moving again. The least Nepal can do after the federal and provincial elections are over is to quickly select projects for the two grants' utilisation, and thereby send a clear signal of intent. Now that China is finally opening up after long Covid-19 restrictions, there is a possibility for closer engagement. Irrespective of which parties come to power post-election, this should be among their first order of business. Nepal-China ties are too important to be left to chance.
---