Virtual learning
It is a tough task for the authorities to provide a risk-free and secure environment.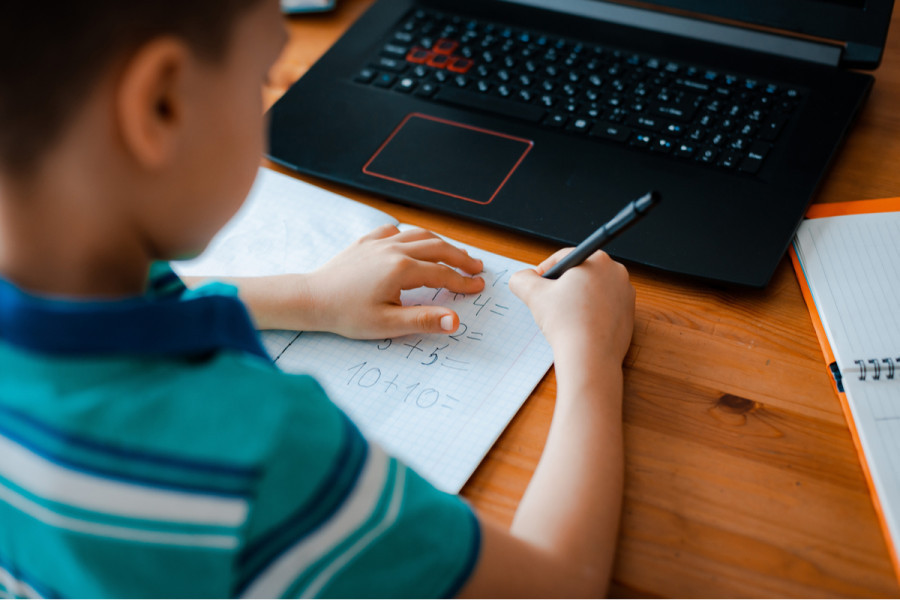 Shutterstock
bookmark
Published at : February 6, 2022
Updated at : February 7, 2022 06:58
Almost two years since the pandemic started, the disruptions it caused in various sectors continue unabated. The start-stop regime has brought immeasurable annoyance to the masses and, more so, to students who have had to endure the pangs of receiving classes through virtual mediums. This has had a considerable impact on their performance. Still, the problem of imparting courses online isn't unique to countries that suffer from infrastructural deficiencies as opposed to those countries that seemed ready for remote working and learning. But no preparation proved enough for the psychological impact the lockdown had on people.

The schools in Nepal have been intermittently shut for the most part in the last two years. The authorities have exercised due precaution to contain the virus by closing down schools. But their decision to close the schools came hastily without any measures to ensure seamless education for the multitudes studying in government schools. It wasn't just the students in remote areas of Nepal but also those in urban areas lacking the financial strength to afford laptops, tablets or even a rudimentary smartphone to continue studying. The lucky few studying in private institutions who could afford such devices did manage to continue, albeit with a few glitches along the way.

There has been a glaring discrepancy in formulating and implementing policies concerning Covid-19 management right from the start. In Nepal, we always seem to be aping the policies of other nations, particularly the West. Suppose they implement the need to carry vaccine passports. In that case, the administration imposes the requirement for vaccine cards—perhaps with the intention of inducing people to get their jabs—still, even a well-intentioned measure mentioned above piled more trouble on the average person. There was no need to rush people to crowd the vaccination centres at short notice. And actions such as limiting passengers on public transport and maintaining social distancing are rarely enforced.

No sooner had in-person classes resumed than they returned to the virtual medium, and parents have become increasingly worried about the impact on their children's overall knowledge. It shows how vital classroom interaction and mingling with peers is to achieve overall development. So, the critical question remains unanswered: Are students learning through virtual mediums? Or is it merely a tool to fill in idle time lest they happen to lose their way and resort to aimless loitering?

The decisions to open and close schools have become a complex issue for all countries due to the ever-changing nature of the virus. And particularly for schools in urban areas of Nepal with a high concentration of students and without proper ventilation. But measures need to be taken to bridge the glaring disparity for those who do not have access to virtual learning platforms while keeping them safe from the dangers of the virus. It is a tough task for the authorities to provide a risk-free and secure environment.
---