The rot runs deep
This nexus between the pillars of democracy is nothing short of malfeasance in office.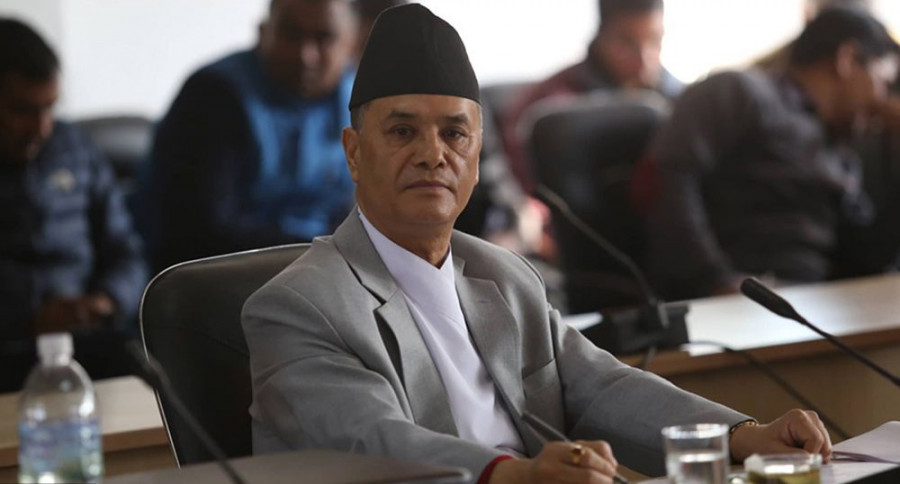 Post File Photo
bookmark
Published at : October 5, 2021
Updated at : October 6, 2021 00:54
The principle of separation of powers is the hallmark of any functioning democracy. It is an essential element of the Rule of Law. No one person or institution stands to gain absolute control over the other, or so it seems. Nepal's judiciary has once again courted controversy, the frequency of which seems to be on the rise. A country where politicians have constantly been squabbling over prime berths and positions, and the legislative council has been in hibernation has given the judiciary absolute sway to interfere in the country's political affairs.
In the eye of the storm is Chief Justice Cholendra Shumsher Rana himself. As per reports from various sections of the media, the chief justice had demanded a "share" of berths in the current Deuba cabinet. In his defence, the chief justice has denied his involvement in this fiasco. However, this issue has shed light on Nepal's quid pro quo culture, where those in positions of power routinely exchange favours. But the allegation of seeking favours by the supremo of an independent institution seems to question the impartiality of the judiciary.
This nexus between the pillars of democracy is nothing short of malfeasance in office or, in other words, abuse of power by the authorities. This conflict of interest between powers has been openly flouting the fabric of trust bestowed on them by the people. What chance of impartiality do we expect from a judiciary embroiled in such seemingly scandalous acts? This fresh controversy comes at a time when three of the most important constitutional organs are in shambles. Those assigned the task to govern have failed to govern. The legislative council has been rendered obsolete, and the judiciary seems to entangle itself in such injudicious controversies.
The rot runs deep. It is a classic case of "you scratch my back, and I'll scratch yours". What has come to the surface now is just the tip of the iceberg. It has, in fact, permeated all facets of society. The quid pro quo is seen to affect relationships between businessmen and politicians too, where certain benefits are provided for services rendered. This sad state of affairs is the reality afflicting our society which has had a demoralising effect on the people.
And for all his denials, the chief justice has allowed the judiciary to be seen through the same tainted lens that is often used to view politicians. History has always shown us that absolute power corrupts absolutely and thus the need to separate powers between the constitutional bodies. This is meant to prevent the abuse of power by any one person or institution. The seed of doubt planted will now call into question the institution's impartiality that has been entrusted with imparting justice to the people.
---