Light up the stage
For Nepal's arts scene to flourish, the government must act as a guardian and get the show going.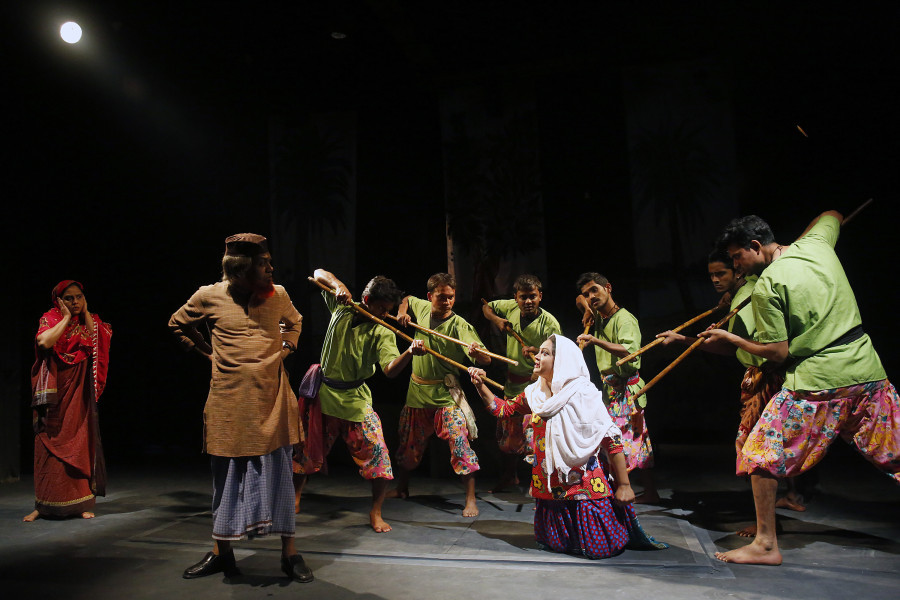 Post File Photo
bookmark
Published at : August 12, 2020
Updated at : August 13, 2020 08:26
In early 2019, Nepali theatre marked a new milestone when Kathmandu hosted the weeklong Nepal International Theatre Festival, bringing artistes from nine countries to perform 30 plays at four theatres. It was a moment of elation for the theatre community. A movement started in 1982 by a group of discontented theatre workers had finally come of age. But the road ahead is as bumpy as it has been in the past.
Over the past two decades, Nepali theatre has made its presence felt beyond the proscenium. Tickets would sell in advance. Cast members would become celebrities and move onto the silver screen. Plays would draw rave reviews, create jobs, and most importantly, raise an audience besides entertaining them with a range of productions that cut through the Nepali psyche. But in 2009, seven years after its inception and orchestrating every move of the modern Nepali theatre, Gurukul, Nepal's first drama school, shut down due to financial reasons. It was a black day as Sunil Pokharel, who spearheaded the movement, delivered a monologue before the final play was staged at its auditorium in Purano Baneshwor.
As the curtains came down on Gurukul, leaving a big hole in Nepali theatre, several youth-led theatre groups emerged, ushering the movement in the years to come. But the economics behind it all remains the biggest challenge and artistes have been without work, given the restrictions in the wake of the pandemic. If Gurukul has shown what it takes to build an ecosystem for performance arts, it has also shown us that without reliable sources of funding, years of efforts and sacrifices can just collapse or slow the pace of the movement. Today, each of the over dozen theatre houses and dozens of theatre groups across the country faces uncertain futures.
The pandemic has made it clear that the field of arts plays a significant role in shaping our perspectives and enriching our lives. With stay-at-home orders across the world, all of us have applied or consumed some form of arts in our daily lives to keep us sane. Art forms help us express ourselves. They make us think. They bring people together to celebrate society, to challenge dogmas. One way or the other, arts process experiences which are universal and yet diverse. They are the very essence of what makes us human. A thriving arts scene is also an indicator of a healthy nation.
Across the world, in countries with a thriving art scene, there is either state guardianship through direct funding and facilitation from national agencies or private donors, corporate houses and foundations supporting through grants and fellowships. We can also find that countries have integrated arts with academics from an early age. International practices are easy models to replicate, if intentions and selection standards are high. But we should not shy away from the economics of it all because, at the end of the day, it is all about sustainability. We have to accept the fact that we are a small market and the arts scene is limited to Kathmandu or a few other cities, but together, we have to fund the arts because they eventually shape our culture and define us as a nation.
And we needn't look far. To this day, the country's ancient community systems like the Guthi system in Newar society, also fund performance arts among others. The Kartik Naach, a dance drama from the Malla era, survives to this day with support from community and personal donations. This is just one instance of stewardship. To be fair to the government, it has supported several theatre groups at one time or another. However, such support often depends on the personal rapport between government officials and theatre practitioners. In such a scenario, the most deserving ones get sidelined while the undeserving continue to reap benefits. Any such support should, thus, also be distributed judiciously. For Nepal's arts scene to flourish, the government must act like a guardian and get the show going.
---