Nepal has a lot of catching up to do in terms of digital technology
We need to do a lot of brainstorming in order to formulate policies that help develop our economy—especially when it comes to innovation and technology.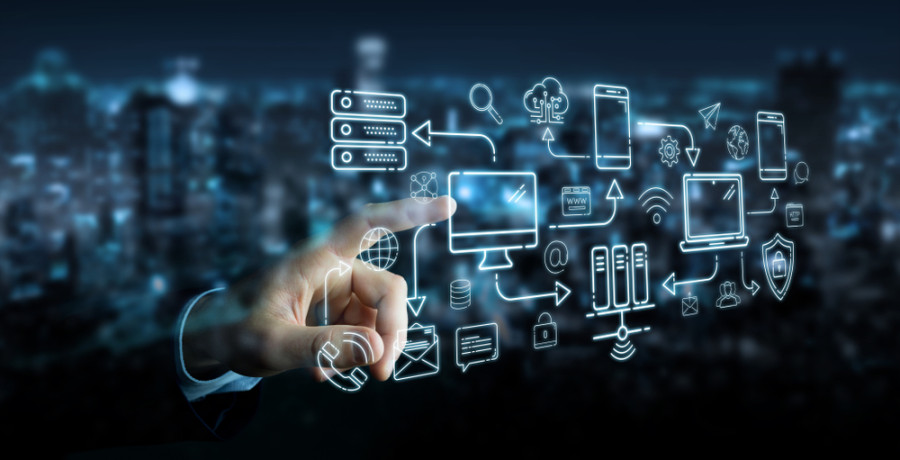 Shutterstock
bookmark
Published at : October 14, 2019
Updated at : October 14, 2019 13:02
Nepal climbed up the rankings to the 108th position out of 141 countries in the Global Competitiveness Index released by the World Economic Forum on Wednesday. Last year, Nepal ranked 109th out of 140 countries. The yearly assessment report measures national competitiveness based on the state of institutions, policies and factors that determine an economy's productivity. Out of the total competitiveness score of 100 or the 'frontier' where there are no productivity constraints, Nepal has gained 51.6 points—far below India (68th) with 61.4 points and Sri Lanka (84th) with 57.1 points, and the global average of 60 points. While Nepal has performed better in indicators such as macro-economic stability, road connectivity, electricity access and supply, the economy performed poorly in terms of innovation capability, information, communication and technology adoption, product market development, judicial independence and the government's long-term vision.

According to the report, Nepal has scored fairly well in the financial sector. This progress is commendable, but there is a long way to go. The report goes on to establish that achieving productivity growth is not only compatible with greater equality and environmental sustainability but may, in fact, spur quality economic growth. Given that, sustained economic growth remains a critical pathway out of poverty and a core driver of human development.
The annual data published by the Government of Nepal shows the economic growth rate in the fiscal year 2018-19 at 14 percent (at current prices). The service sector remains the dominant contributor with approximately 57 percent, followed by agriculture with 27 percent, and industry with 16 percent. Generally, when countries grow, they tend to industrialise. Meaning, they move more into the manufacturing sector, and eventually move out of agriculture since the former has higher productivity per worker. And, the higher the productivity, usually, the higher the wages.
What's more, according to the report, the Global Competitiveness Index is designed to help policymakers, business leaders and other stakeholders shape their economic strategies in the era of the Fourth Industrial Revolution. By that token, there is much left to be desired on the part of the policymakers here at home. The Fourth Industrial Revolution, in its essence, is a digital revolution. But since we fare much below when it comes to innovation capability or information, communication and technology adoption, our approach to welcoming the Fourth Industrial Revolution is less than satisfactory. In most countries, algorithms are increasingly present in daily lives and influence decision-making. Though things in Nepal have not gone to that extent, much like in other parts of the world, sooner or later, data processing has the potential to threaten the rule of law and democracy in Nepal too. Unfortunately, the government of Nepal is confused as to how to go about governing algorithms.
These are some of the basic factors to consider before we celebrate our improved ranking in the Global Competitiveness Index. While there is a silver lining, there is much introspection and brainstorming we need to do in order to formulate policies that help develop our economy—especially when it comes to innovation and technology.
***
What do you think?
Dear reader, we'd like to hear from you. We regularly publish letters to the editor on contemporary issues or direct responses to something the Post has recently published. Please send your letters to tkpoped@kmg.com.np with "Letter to the Editor" in the subject line. Please include your name, location, and a contact address so one of our editors can reach out to you.
---