Sweet surrender
The government cannot allow sugar mills to mislead it again.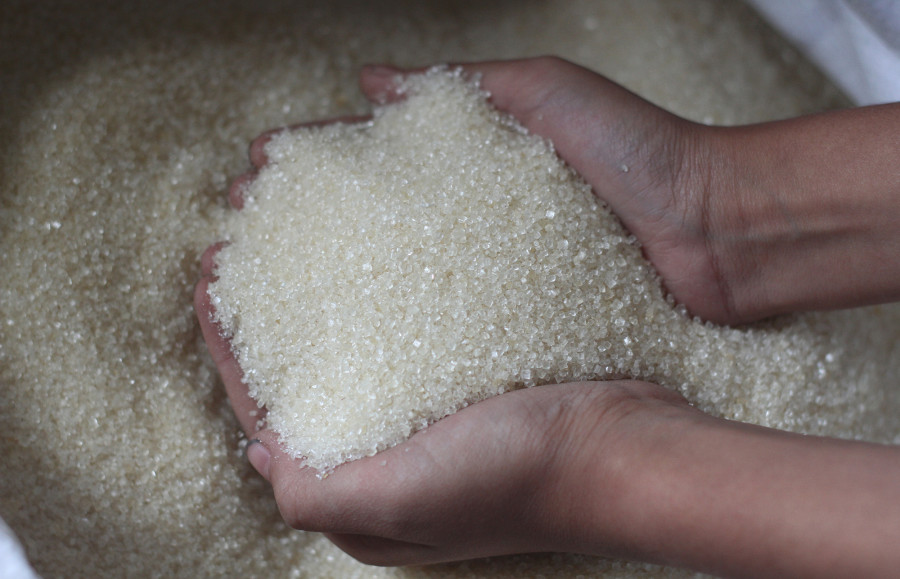 Post File
bookmark
Published at : August 15, 2019
Updated at : August 15, 2019 06:50
Continuing an annual ritual, sugar producers have begun lobbying the government to apply import restrictions on the household sweetener. And much like every year, the government seems to be ready to succumb to their demands, even though Prime Minister KP Oli has openly admitted to having been 'misled' by mill owners in the past about the benefits of such restrictions. That the government is considering setting up new import quotas on sugar, even after increasing the customs duty to 40 percent, tells a lot about where the priorities of this communist government lie.

It certainly is not aligned with the consumer, who has to pay through the nose for this basic product with sugar producers artificially inflating prices. It also definitely is not with sugarcane farmers, who do not receive fair and timely compensation for their perishable product from the very same producers. In fact, all the government seems to have been doing for the past few years is propping up a handful of sugar mill owners while forsaking millions of consumers and thousands of farmers. But it cannot continue to do so. The government must stand firm against lobbying by sugar producers and stand for consumer rights.
A few months before Nepal's major festival season (which covers Dashain, Tihar and Chhath) producers urge the government to put up quotas to control the import of sugar. The reasoning behind such restrictions, they say, is that they are being priced out of the market by cheap imports. Sugar mill owners use the same argument to delay purchasing sugarcane, a perishable crop, from farmers. Farmers bear heavy losses due to such tactics. The mill owners show warehouses full of unsold stock to the farmers to whom they owe back payment for previous transactions, promising to pay their debts once the sugar is sold. All this seems like a legitimate problem for the domestic sugar industry, but this is only half the story.
The truth is that these same producers buy cheap sugarcane from international markets to make sugar more cheaply. In fact, only eight of the 14 sugar mills in Nepal use local sugarcane in their product. They also import the finished product at cheap rates, which they repackage and hoard to sell at inflated prices at the opportune time. The same producers then pressure the government to put up import restrictions before and during the festival season, providing them with an opportunity to hike prices sharply and sell the hoarded sugar when consumer demand is four times higher than normal.
Shashi Kant Agrawal, president of the Sugar Producers' Association, always seems to defend such practices by citing how the producers incur a loss of between Rs4 to Rs15 per kilogram, even after hiking sugar prices. This seems untruthful. How can the industry survive for so long if it is genuinely incurring losses of this magnitude on hundreds of thousands of tonnes of sugar per year? Wouldn't it make better business sense to shut down the mills if such losses were a reality? The government cannot be complicit in such a scam. While protecting domestic industries may be important in some cases, protecting them by transferring the negative costs to consumers and farmers is not the way.
***
What do you think?
Dear reader, we'd like to hear from you. We regularly publish letters to the editor on contemporary issues or direct responses to something the Post has recently published. Please send your letters to tkpoped@kmg.com.np with "Letter to the Editor" in the subject line. Please include your name, location, and a contact address so one of our editors can reach out to you.
---