Bad to better
For 2016 to be a better year requires reflection at all levels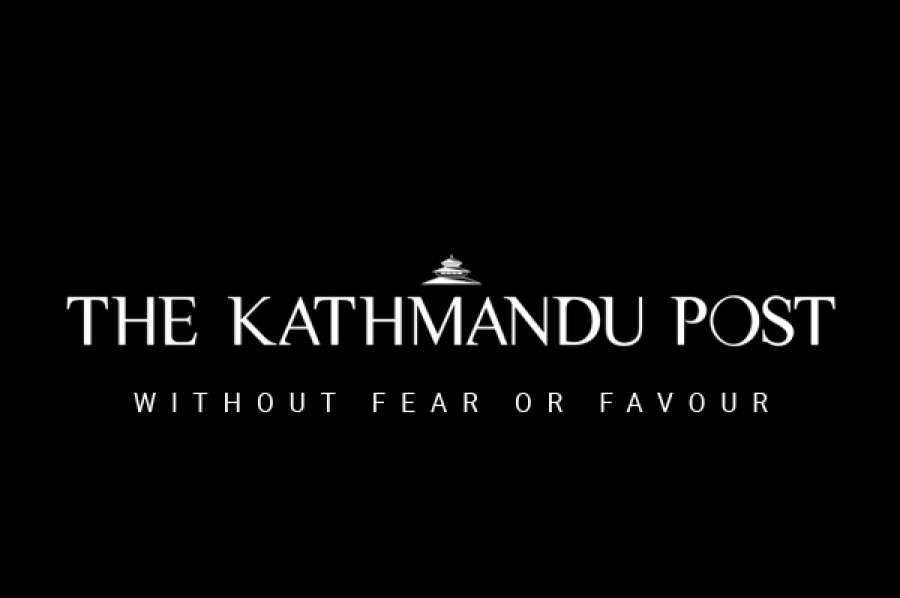 bookmark
Published at : January 1, 2016
Updated at : January 1, 2016 08:11
By all accounts, 2015 was a terrible year for Nepal. From accidents to natural and man-made disasters, it could not have been worse. While there is very little one could have done to prevent accidents and natural disasters, the man-made ones could certainly have been avoided.
The April earthquake and subsequent aftershocks came as a rude awakening, exposing inadequacies of our national institutions. The earthquake in itself did not kill many people; the accumulated failures in implementing building codes, the fatalistic approach to development, individual, political and bureaucratic lethargy did. Nearly 9,000 people died, thousands were displaced and property worth billions was lost.
The overwhelming outpouring of support from the international community did a lot to comfort the survivors, and we remain grateful. But it is the national volunteers, students, teachers, parents, brothers and sisters who deserve much praise for spontaneously coming out to help each other. The social capital was key to the tremendous resilience Nepalis showed at such a trying time. As Professor Daniel P. Aldrich, the author of Building Resilience: Social Capital in Post-Disaster Recovery, puts it: "Social resources, at least as much as material ones, prove to be the foundation for resilience and recovery."
This also had a positive knock-on effect on the protracted constitution drafting process—driving major political parties towards an agreement on the contents of the new constitution. But no sooner had we seen the silver lining in the terrible tragedy of the earthquake than the protests by the Tharus and Madhesis and subsequent deaths of civilians and security personnel created a dangerous political and community divide. The promulgation of the constitution without taking dissenting Madhesi and other marginalised groups on board pushed the country towards a path of confrontation. India's half-hearted response to the constitution and imposition of border blockade not only strained bilateral relations, but also created a humanitarian crisis, particularly for the quake-affected, sick, the elderly, children and low income families. The blockade also laid bare our dangerous dependency on a few border points, lack of strategic thinking on energy security, absence of diplomatic finesse in dealing with two giant neighbours and over-reliance on fossil fuel—despite such strong potential for clean and renewable
energy sources.
The performance of our government institutions with the exception of the Nepal Army, Nepal Police, the Armed Police Force and hospitals during the quake is something we would rather forget. The two prime ministers we saw in 2015 have done very little to inspire confidence—instead they spent much of their time in ensuring their own political survival. By and large, the political class has been callous and irresponsible towards the hardships faced by the public. The delay of six months in creating the Reconstruction Authority since the rebuilding conference in June; the nonchalance shown in addressing the Madhes crisis even four months into sometimes violent protests that saw the death of over 50 people; and absence of credible action in addressing the crisis created by a border blockade of more than three months point to an alarming level of disconnect with the public. To have such a high level of democratic deficit in a democratic setup is worrisome. Political parties, as the lifeline of a democracy, will have to do the most introspection on what has
gone wrong.
But for 2016 to be a better year as a whole, there has to be deeper reflection at all levels.
Hope and caution
Whoever sincerely reads the constitution cannot overlook its inclusive and democratic features
A declared custom blockade by the Madhesi Morcha
and a parallel undeclared blockade by the Indian government at the border points
have provided a wakeup call to Nepal
After eight years of debates, tireless efforts and occasional squabbling among the parties, the Constitution of Nepal 2015 was promulgated this year. It has fulfilled long cherished democratic aspirations of the Nepali people and brought a dawn of hope and bright democratic future. The Nepali state together with the Nepali people has to implement this document. The constitution is a major breakthrough not only for the institutionalisation of federal democratic republic but for completing the traumatic phase of transition as well. In the Constituent Assembly (CA)—for which the Nepali people cast their votes twice—the elected members had to pursue a rigorous course of participation and debate. People in general also had widely participated in the constitution making process. Even the opinion of the Nepalis residing overseas was solicited and thoughts of various international experts and intellectuals were studied and collated during the long constitution making process. Despite the unique democratic inclusive formation of the CA, political parties, state mechanism and the CA itself had extraordinarily carried out debates and discussions covering all shades of life. Against this background, it is a matter of astonishment when some cynical and disgruntled people argue that the constitution was promulgated without proper debates while some self-proclaimed pundits and their saviors unhesitatingly utter that the constitution was brought without the participation of the CA members and the people at large.
Unprecedented democratic process
There is no reason why any country should lag behind to admire the principles of peace, prosperity, equality and good friendly relations with all countries, especially with neighbours, enshrined in the constitution. No constitution in the world was perfect when it was endorsed, and required amendment afterwards. Thus, even Nepal's constitution can be tuned according to
the best interests and needs of the country and people.
When compared to the past constitutions of Nepal and most democratic constitutions of the world, no sensible person can refute the inclusive, people-oriented, human rights-based and democratic features of the statute. The document successfully gives topmost priority to national interest, unity among the people, social harmony, rights,
equality and dignity to all. Only a biased person or groups having ulterior motives can ignore these constitutional arrangements. It has not been difficult for the patriotic people of Nepal to smell a rat in the anarchist and violent activities spearheaded against the constitution. Some glaring questions arise while some groups undermine the sovereign decision of the CA: what would be a democratic process to bringing a new constitution beyond the participation of 90 percent of the CA members? Why is the participation of 17 percent of members from the Tarai-Madhes in the CA not counted as Madhesi voice?
Whoever sincerely reads the constitution cannot overlook the inclusive and democratic features of the document: election system based on proportional representation, a long list of fundamental rights, provisions of federalism with seven provinces, independent judiciary, rule of law and different commissions for marginalised groups. Moreover, national cohesiveness of the constitution is reflected in the provision that calls to respect and safeguard all cultures, languages and communities in the country. Undermining such a constitution, even further launching unbridled agitation combined with violence and chaos, is to disrespect the people's verdict. Furthermore, acts of blockade of customs and transgression of no man's land along the Nepal-India border, destruction of public property, attacks on security personnel, government offices and elected
representatives cannot be justified. Such acts are inhuman in the eyes of all sensible people inside and outside the country
while the nation itself is facing enormous hardships in the aftermath of the destructive earthquake.
National awakening
The overwhelming majority of the population welcomed the promulgation of the constitution. Opposition from those who did not participate in the CA election was understandable. But the dissenting voices, based on unfounded allegation, from those parties that fully participated in the CA election and the constitution making process were wrong. Violent activities, in violation of law and democratic norms and values, of those groups in the name of inclusivity and identity are in fact logically directed against a fledgling democracy and people's unity in Nepal. It is needless to say that no one can have identity and dignity if the country itself faces a danger of losing its dignity and identity. Attacks on the patriotic feelings and actions of both the state and its citizenry are tantamount to betraying the nation. The basics of patriotism are always universal: protection of national interest and dignity, sovereignty, territorial integrity, unity, social harmony, rights, security and prosperity of the country and its people. Condemnation of these elements in any pretext is to disregard national independence and dignity. Condemnation and denouncement of national heritage and assets are in fact treachery to the country and people. Nepali people have to determine their destiny by themselves.
A declared custom blockade by the Madhesi Morcha and a parallel undeclared blockade by the Indian government at the border points have provided a wakeup call to Nepal. Most of the Nepalis, except those who are motivated by parochial vested interests, now strongly feel the need for trade diversification and domestic production of essential goods. It is a positive lesson from a negative situation. One can easily gauge the national awakening for doing determined work to protect the country and people from natural disasters like the earthquake and the blockade. The Nepali state and conscious civil society should move ahead with synergy to transform the national awakening into national strength for the benefit of the country and its people. 2015 has thus brought hope to all Nepalis, but at the same time has ringed a bell of caution to safeguard national interest, sovereignty, integrity, unity and social harmony.
Rawal is deputy prime minister and minister for defence
Raising children
Men and women should share equal responsibility for childcare
Whether in the rich or the poor families, childbearing affects the lives of women in terms of their economic independence,
autonomy, mobility and opportunities for career growth
SEEMA SUBEDI
The role of childbearing is naturally ascribed to women. It is her biology that is prone to changes, not that of the husband's. It is her life, education and career that would need adjustments. No doubt, fathers also take responsibility for childcare, but only a few do so. The Human Development Report 2015 of the UN shows that even in countries where transferrable paternal leave is provided, few men take it. In Austria, the Czech Republic and Poland, where paternal leave is transferrable, only about three percent of fathers use it. According to a 2013 report of the Action Aid, entitled 'Making Care Visible: Women's unpaid care work in Nepal, Nigeria, Uganda and Kenya,' in Nepal, women spend 71 minutes a day on childcare whereas men spend only about 30 minutes.
Faced challenges
"My husband is very busy in his work. My little child has become my sole responsibility. Sometimes, I do not get a wink of sleep and feel like I am ready to drop. I fear that I will not get the promotion that I was
supposed to, since I am not able to perform well at the office," one of my bright colleagues distressfully told me. Whether in the rich or the poor families, childbearing affects the lives of women in terms of
their economic independence, autonomy, mobility and opportunities for
career growth.
From pregnancy until about three years of a child's age, a woman's entire attention is centered on the child. Further, until the child gets through basic education, it becomes nearly impossible for the mother to detach herself from the child. Meanwhile, the father can even move abroad for career opportunities. It becomes too arduous for the woman to only focus on her career, and has to incur the risks of losing economic opportunities. In Nepal, the major reason for married women to be economically inactive is having small children to look after (32 percent), according to the Nepal Demographic Health Survey 2011(NHDS).
Fertility and poverty
The Situation is worst for women from poor nuclear families. Child rearing responsibilities oblige them to be out of the labour force when they are actually in need of more money. As per a 2013 article by Tate, over the ages 15-49, each birth takes a woman out of the labour force by an average of almost two years. It spells even more trouble for poor mothers who are divorced, widowed or married to migrants as they are compelled to take their babies to their workplace, which poses threat to the babies' health. Making things worse, women belonging to poor families tend to have more children. NDHS 2011 reveals that women in the lowest wealth quintile have an average of 4.1 births, nearly three times as many as women in the highest quintile. While women from upper and middle classes struggle to keep pace with their autonomy and career, for poor women, the battle is about sustaining a hand-to-mouth existence. If this kind of situation persists, the country may witness turmoil in fertility and poverty level. Women from upper and middle classes may avoid motherhood, while poor women may be forever trapped in the vicious cycle of poverty.
No doubt, childbearing is the natural role of women but is childcare the responsibility of the women only? Certainly, men should share the responsibility of childcare and even the state should bear some responsibility for it.
Government support
Sweden has one of the most successful childcare policies in the world. It has a highly flexible parental leave scheme that allows and urges both parents to spend time with their children. The mother and the father together are entitled up to 16 months of paid leave per child. Of this, 13 months are paid at 80 percent and the remaining three months are paid at a flat rate. Out of the total 16 months, each parent has a personal, nontransferable entitlement to two months of paid parental leave. The remaining 12 months can be freely shared between parents. These kinds of policies help in redistributing and reducing the childcare responsiblity of women.
Our government has also taken some steps towards easing childcare. It provides paid parental leave—60 days for mother and 15 days for father. There is a daycare center at Singha Durbar for the children of government employees. The Ministry of Education has implemented school-based and community-based Early Childhood Education and Development Programme, where mostly children above three years are enrolled. However, these few interventions have not been able to distribute childcare work sufficiently. Not all men are involved in childcare during their paternal leave. In addition, not all groups benefit from these arrangements. Poor women working in the informal sector with children below three years of age do not benefit from any of these privileges. These situations bear witness to the fact that childcare is a thought-provoking issue that demands the attention of the government and the concerned stakeholders.
Subedi is a student of the Women Studies Programme at Padma Kanya Multiple Campus
postplatform
I am what I am
PROMISHA MISHRA
Since my childhood, I have always had a question on my mind: What are we all running for? I see people racing against time, competing and moving on and on; not only moving, but running and running. Since I was born in this society, I was also taught to run. I did not have any idea why, but I was simply meant to run. I had to run because if I didn't, others would overtake me. So I had to run and keep running. Once, I asked my mother, "Mom, why are we running? Cannot we move slowly?" She answered, "If you don't run, you will surely be dominated in this male-dominated society." It was a readymade answer and the truth, and I accepted it.
Later, I asked my teacher, "Madam, why are we all following the same path for running?" She answered, "We girls are always dominated in this society, so we are following the same path for our equality. If you don't earn money later like your husband and brother, they will dominate you. So for your equality, you need to follow the same path and earn like them and be able as they are." The word equality struck my mind. I asked her again, "Men are not able to give birth to children, so why are they not fighting for their equality? We too can dominate them for this reason." She smiled and answered, "That's not the point. dear." I was a student
in eighth standard then. Since then,
one of my favourite words has been "equality".
The concept of equality comes from the tradition of domination. Men worked and they thought that they were feeding the women so they could dominate them. Then women started to work for equality. Later, society and then the state started to provide reserved seats for women to help them become equal in every field. The question is whether girls need equality with boys or the other way around. Most often, if a girl does well, we say, "Oh! she is doing as good as a boy." Why do we need this comparison? Most boys say, "Girls get reserved seats, so it is easy for them to do better than us."
Most of us are educated and we have knowledge. Unfortunately, knowledge has not been able to get rid of the practice of comparison. Making comparisons is still a common habit. I do not want to be like a boy. I was born a girl, and god has given me a different role in life. So, I do not want equality with boys, I have my own role which is very different from theirs. If you can, respect or accept me for what I am. If you cannot, please don't compare me
with you. I am a different creation of nature with my own identity, roles and responsibilities.
---