The truth about 'economic crisis'
However, there are people who want to push the country towards a crisis.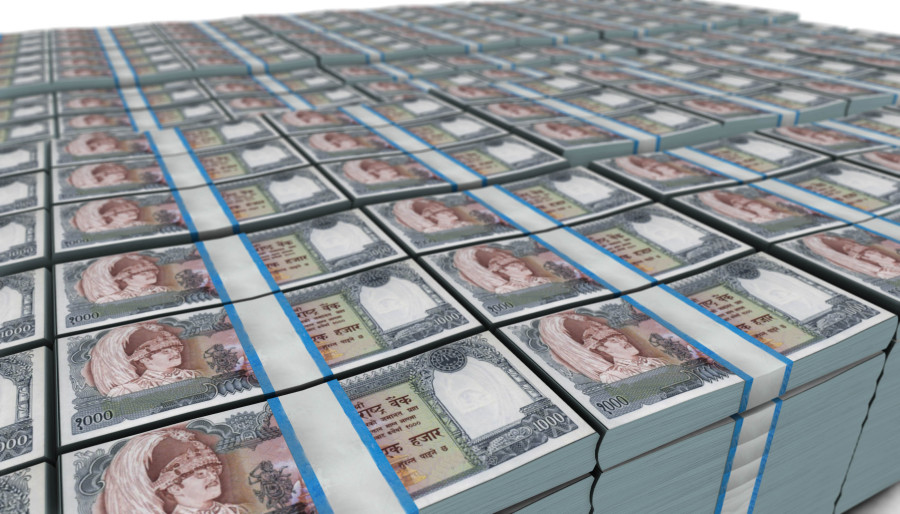 Shutterstock
bookmark
Published at : May 2, 2022
Updated at : May 3, 2022 09:07
Last week, at a social gathering, a person sipping expensive single malt whiskey was asking me how deep the economic crisis was. I just told him that if there was a real economic crisis or a big crisis looming, he would not be sipping whiskey here, but queuing for fuel or essential food items. In Nepal, negativity sells well when practically every conversation in the family or society revolves around talking ill about someone, society, ethnic groups, religious groups, caste, businesses or institutions. Therefore, it is nothing unnatural for people to talk about how the Nepali economy is coming to an end just this week or maybe the next. We are well reminded of "Nepal is a going to be a failed state" campaigners who built many houses and sent their children to expensive schools around the world selling the idea of a failed state. Perhaps, there is a whole new crop emerging who will make a fortune talking about an economic crisis. To add to this, there are following five reasons for the economic crisis story to spread like wildfire.
Why the story sells
First, the Sri Lankan crisis, which is completely different from Nepal, is being used to go on a full-fledged China bashing spree; and in India, it has become awkward if you are not blaming China for the Sri Lankan crisis. And why not lump Nepal with it too? Even Indian stringers for media outlets like the Nikkei Asia Review have done that. Further, WhatsApp University in India and Hindi channels are easier to quote in Nepal as many of the fake news spreaders in Nepal are well versed in Hindi and never read English language research reports that are published by the World Bank, International Monetary Fund or other international institutions. So, Nepalis don't need to make much effort, just reshare the posts from India in Hindi or just put a Nepali translation and share. Media houses close to India's federal government continue to make sensational news. News channels like Aaj Tak of the India Today group, known to spark #GoBackIndianMedia is back to its antics of selling the Nepal economic crisis story.
Second, there is not much research that happens in Nepal that is sponsored by the private sector as sponsoring events where booze flows like water and expensive entertainment takes priority to funding research institutions or building internal research teams. Banks average a billion dollar market capitalisation, but we do not hear of any deep analysis and research coming out. Therefore, C-Suite folks and board members depend on WhatsApp University and YouTube videos for telling the journalist what they think of the crisis, and they tend to amplify the crisis story also.
Third, there is a liquidity crisis in the formal sector that is regulated by the central bank, but there is money available in unregulated cooperatives and informal cooperatives. Many of these cooperatives have linkages with people in the formal banking industry, so they may recommend to you where to get higher rates for deposits or loans at steep interest rates. In a country where nearly a billion dollars in graft money gets accumulated each year, there is no issue of liquidity. It is only that the formal sector does not have money.
Fourth, in a country where trading rules and the business of arbitrage are protected by cartels in the guise of associations, people find a crisis something to rent seek on. Like how the vegetables in the market suddenly become costlier when news of a landslide comes in, it is important how you just spread the news of a crisis and fetch higher prices for the goods in one's stock. Further, you can get government help to stop imports and ensure you have a gala time. So if you have a snack company that produces snacks with the same brand name as an Indian one, you can get the government (of course, you have to take care of the politicians) to ban their import as luxury items, and you can sell contraband at higher prices. Who says crisis is bad for business? It is just a good time to get rid of your stock at higher prices citing the crisis and ensure no new stocks arrive for some more time. Of course, after July 16, there is a new fiscal year and the rules will again change.
Finally, crisis is a good time to find scapegoats and fire people you do not like. The finance minister tried firing the governor of the central bank, but the Supreme Court made that not possible. In coalition politics in an election year, it is all about money. It's about who can pay to get someone fired. And then you can ask the other group to pay more for not firing. It's the best business to be in. And the all-party mechanism is very good in handling these win-win moments.
What's ahead
The International Monetary Fund and the World Bank both have made their views clear on why it is not a crisis that is being projected. The Central Bureau of Statistics is telling us that Nepalis are making more money than in previous years. Formal remittances are picking up, but there is an equal amount of informal remittances that are now used to make payments at higher exchange rates as there are curbs on foreign exchange. In an election year, we are to see more populist programmes coming in, and we will see a surge in government spending in the last two months of the financial year like in earlier years as only 28 percent of the capital expenditure budget has been spent in the first nine months.
In an environment where banks collude in fixing exchange rates and interest rates, they are not indicative of the state of the economy like in other countries. As long as wedding and other social parties are happening, as long as people are spending money at eateries, as long as people are buying gold and jewellery, and as long as people are not abandoning construction projects, we need to understand that there is no economic crisis.
---
---