In defence of alternative narratives
We have a huge mass unaware of our history and how it continues to shape present-day interactions.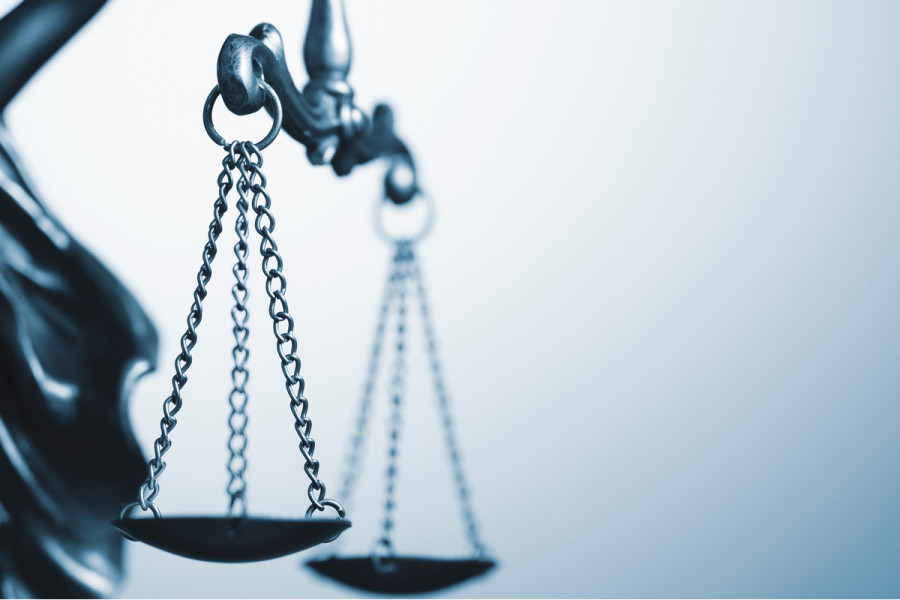 Shutterstock
bookmark
Published at : October 27, 2021
Updated at : October 27, 2021 23:36
Anyone keeping up with the news coming from the United States would be quite aware of an ongoing movement from conservative forces to prevent the teaching in schools of critical race theory (CRT) or anything they deem to be CRT. Many states have enacted laws against it, and similar efforts in other places are going strong. For a discipline with a history that extends barely beyond three decades, it is remarkable that CRT has proved to be such a bugbear to those who would object to interrogating American history and the role racism has played in it.
For those who would have come late into the discussion, CRT basically proposes the view that systemic racism exists in the US whether in the form of laws and policies, institutional practices, or everyday life to the detriment of African-Americans. In a sense, it shifts the focus away from individual acts of racism and posits that the edifice of racism is too entrenched in both state and society to be dismantled through acts such as passing laws, and it is only by recognising its existence that any progress can be made towards a colour-blind society.
CRT for Nepal
The reason for this preliminary digression is because I find many of the arguments made by proponents of CRT as well as those against it reflected in our own discourse here in Nepal. This is particularly true of the post-2006 years that have been witness to perhaps the most tumultuous period of modern Nepal. Thus, even as piles of evidence are presented on how the country's socio-political system had had exclusion entrenched in it historically, there have been naysayers aplenty arguing otherwise, pointing alternatively to the "poor Bahun from Jumla" or the various laws passed over time to bring our legal system in line with universally accepted norms—both of which are true but do nothing to address the systemic issue.
Just as opponents of CRT would rather be ignorant of historical facts, we, too, have a huge mass equally unaware of our history and how it continues to shape present-day interactions. That is why we owe a huge debt of gratitude to Rajan Khatiwada, Simon Cubelic and Axel Michaels at Heidelberg University for having persevered and completed an annotated translation of the 1854 Muluki Ain, and, crucially, making it freely available online. Coming 42 years after magisterial commentary on the dense text by András Höfer, also from Heidelberg University, this first-ever full translation provides a most insightful window into life under the Ranas.
Fellow columnist Amish Mulmi has written about how the Muluki Ain had even codified flatulence, and how the amount to be paid as punishment for farting in someone's face depended on your station in the caste hierarchy—the greater the difference in rank, the higher the penalty for the one who was lower, and vice versa. Although it sounds somewhat laughable now, the financial burden on those who could least afford it certainly would have had effects transgressed generations.
That is nothing though compared to the strong emphasis on maintaining caste purity, which is only to be expected of a code derived from the Hindu tradition. Thus, a third of the text is devoted to the issue of who cannot have sex with whom and what the punishment was for trespassing those boundaries.
That document with its nearly single-minded focus on propping up the caste system was the law of the land till half a century ago. The 'New Muluki Ain' of 1963 did away with the caste distinctions, but the stroke of a pen certainly cannot will away strictures so forcefully implemented for more than a century. The impact has continued to this day despite the many declarations and passage of laws outlawing untouchability. How else can we explain that horrific murder of Dalit youths in Rukum or the refusal to rent rooms to a Dalit journalist in Kathmandu?
Reinventing history
The first illustration in the Heidelberg translation is by Subhas Tamang, showing Jung Bahadur Rana juxtaposed with the image of Tamang porters carrying a car on the Chandragiri route to Kathmandu and another matter-of-factly stating the names of the ethnic groups that could be enslaved under the Old Muluki Ain. Intrigued by this very imaginative portrayal, I looked up the artist and found a write-up on him where I came across this unbelievable sentence he had used in one of his installations. Apparently, a guidebook for civil service aspirants published by a reputed house had the following description about Tamangs as a community: "It is said that they have a tendency to earn money mainly by selling their daughters-in-law, daughters and wives…Occupied in communal festivities, enjoyment and worship of deities, this ethnic group is illiterate, poor and simple-minded."
That such a calumny was being drilled into the minds of would-be public servants and so openly only goes to demonstrate how deep the rot of structural discrimination runs in our society. Yet, there are many who continue to argue that it was all in the past, and all is okay now with the new constitution and other legislative reforms.
This brings to mind what Derrick Bell, considered the "intellectual father figure" of the CRT movement, had to say about the rise of Barack Obama. In an exchange with a journalist in the autumn of 2008, on the eve of what was increasingly likely to be the historic election of a black man as America's president, Dell did not seem too enthused. He wrote rather presciently: "We can recognise this campaign as a significant moment like the civil rights protests…so many more great moments that in retrospect promised much and, in the end, signified nothing except that the hostility and alienation toward black people continues in forms that frustrate thoughtful blacks and place the country ever closer to its premature demise."
The assessment at the time appeared overtly pessimistic coming from someone who knew Obama personally. As the reporter, Jelani Cobb, writes: "On January 6 of this year, as a mob stormed the Capitol in an attempt to overturn a Presidential election, the words seemed nearly prophetic. It would not have surprised Bell that Obama's election and the strength of the Black electorate that helped him win are central factors in the current tide of white nationalism and voter suppression."
That is reminiscent of what we have witnessed repeatedly since the heady days following the 2006 People's Movement when a slew of legislative and other actions were undertaken to try to remedy historical wrongs. But alarmed by the empowerment of those long subjugated, the ruling elite and their allies have found ingeniously overt ways of whittling away at those gains. Watering down proportional representation, sustained misinformation against the quota system, neutering of the constitutional commissions for years immediately spring to mind.
It also includes pretending that alternative narratives about the country's history do not exist. While working on Limbuwanko Aitihasik Dastabej Sangraha, the collection of documents related to Limbuwan that won this year's Madan Puraskar, writer Bhagiraj Ingam recalled the challenges he faced in accessing government archives. "They [the officials] were allergic to the words 'Kirat' and 'Limbuwan'," he said. Nothing more need be said.
---
---