My body, my rights
There is growing evidence that the Covid-19 economic recession has led to increased vulnerabilities.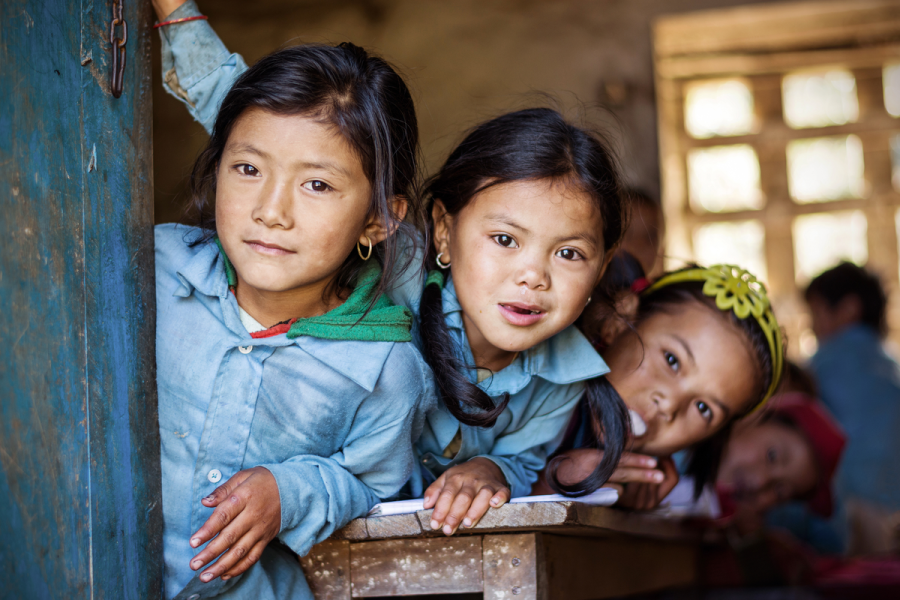 Pavel Svoboda Photography / Shutterstock.com
bookmark
Published at : March 23, 2021
Updated at : March 23, 2021 15:55
When girls and women learn about their bodies, they also learn to stand up for their rights. Women leaders across Nepal are advocating for comprehensive sexuality education, made all the more urgent by challenges and opportunities posed by the Covid-19 pandemic, as well as the harmful gender norms and discriminatory cultural practices that continue to jeopardise girls' education.

Across the Asia-Pacific, these are sensitive issues that demand both open and respectful discussion. Comprehensive sexuality education is not just 'sex ed'—the curriculum covers the cognitive, emotional, physical and social aspects of sexuality, which include topics such as sexual and reproductive health and rights, gender norms, identity, consent and power dynamics. Regardless of gender, age or social status, people should be able to make conscious and informed decisions that will have lifelong consequences on their health and wellbeing.
Women's voices and leadership are essential, including clear-eyed discussions of the challenges that they face. 'When I was 13, I had my first period, and had to live in a cowshed for 22 days. I was scared because I had heard that other girls had been killed by wild animals or had sheds collapse on them at night,' Kunti Saud Budha, now deputy mayor of Khaptad Chededaha Rural Municipality in Bajura, said. 'Later I learned about sanitary pads and menstrual hygiene. I promised myself I would never step inside a cowshed again.'
Power of education
In celebration of International Women's Day earlier this month, recognising the theme of 'Women in leadership: Achieving an equal future in a Covid-19 world', four deputy mayors in Nepal, including Budha, Birmala Devi Budhthapa (Sanphebagar Municipality, Achham), Anshu Singh (Raj Devi Municipality, Rautahat), and Sabina Chaudhary (Ramdhuni Municipality, Sunsari), recounted their own experiences and the transformative power of education. All four women are now leaders in their communities and in the national discussion about comprehensive sexuality education and gender equity.
'We need to guarantee the right to education for every girl and woman regardless of their caste, economic status or family background, and provide them with equal opportunities for education,' Chaudhary said. 'We have a responsibility to ensure the right to education for all future generations of young women.'
Comprehensive sexuality education is an essential component of inclusive and quality education, at the heart of Sustainable Development Goal 4 and all the 17 interlinked Goals of the 2030 Agenda for Sustainable Development, involving fundamental human rights related to gender equity and discrimination, early and unwanted pregnancy, child marriage, and gender-based violence and discriminatory cultural practices. These are not just 'women's issues', but require inclusive policy and discussion for all of society.
Without the proper knowledge, tools and guidance, girls and women are at risk of lifelong consequences jeopardising their own and their communities' wellbeing. 'I was married at age 16 and became pregnant by the time I was in 10th grade,' Budhthapa said. 'I had to drop out of school to give birth, and did not return to school until after I had raised three children.'
All four women have participated in comprehensive sexuality education trainings organised by the UNESCO-UNFPA-UN Women Joint programme 'Empowering Adolescent Girls and Young Women through the Provision of Comprehensive Sexuality Education and a Safe Learning Environment in Nepal'. Unlike most similar workshops, both women and men attended with open discussions on social and reproductive health, gender relations and gender-based violence.
Training has to be translated into tangible projects on the ground to have an impact on people's lives and communities. These women have started similar initiatives in their own communities for concrete action, including awareness-raising and workshops for students and local government officials, radio advocacy programmes, and school-based interventions.
'I now organise awareness-raising events and workshops for students and local government officials, based on what I learned,' Singh said. 'The training also gave me the skills to help people in my community recognise gender discrimination in their own practices.'
'After becoming deputy mayor, I took part in a one-week programme on the implications of child marriage on girls' education,' Budha said, 'which motivated me to launch young girls' clubs in schools aiming to abolish child marriage in my municipality.'
There is growing evidence that the Covid-19 economic recession has led to increased vulnerabilities, such as increased rates of child marriage and gender-based violence, livelihood and food insecurity, and mental health issues. Provincial-level data from the Nepal Police show an increase in cases of gender-based violence in Achham, Bajura, Sarlahi, Sunsari and Rautahat, including cases of rape, child sexual abuse, child marriage and domestic violence. Suicides among adolescent girls increased by almost 40 percent during lockdown compared to the same period the previous year, according to UNICEF.
Window of opportunity
The pandemic risks rolling back gains made in gender equality, yet it can also be a window of opportunity to 'build back equal' through a generational shift in knowledge and practices of gender and sexuality education, with the participation and leadership of women and young people. The data is clear—students equipped with age-appropriate comprehensive sexuality education tend to postpone their first sexual intercourse, use contraception and condoms more, and have fewer sexual partners. Comprehensive sexuality education also has a positive impact on self-confidence and self-esteem, while improving knowledge and changing attitudes on gender and social norms.
The joint programme led by UNESCO, UNFPA and UN Women, with support from the Korea International Cooperation Agency, promotes access to quality education for adolescent girls and young women through the provision of comprehensive sexuality education and safe learning environments in Nepal. Through the programme, nearly 2,000 government officials and education stakeholders, both women and men, have learned about and discussed topics such as sexual and reproductive health, gender equality, and the prevention of and response to gender-based violence.
The right to education for every girl and women is the foundation of individual and community wellbeing, and hence everyone's responsibility. 'The more we speak up,' Budhthapa said, 'the closer we will get to creating an ideal society where no one is discriminated against based on their caste, gender or age.'
---
---