Economic diplomacy for Nepal
It is about knowing how to exploit unique characteristics or comparative advantage.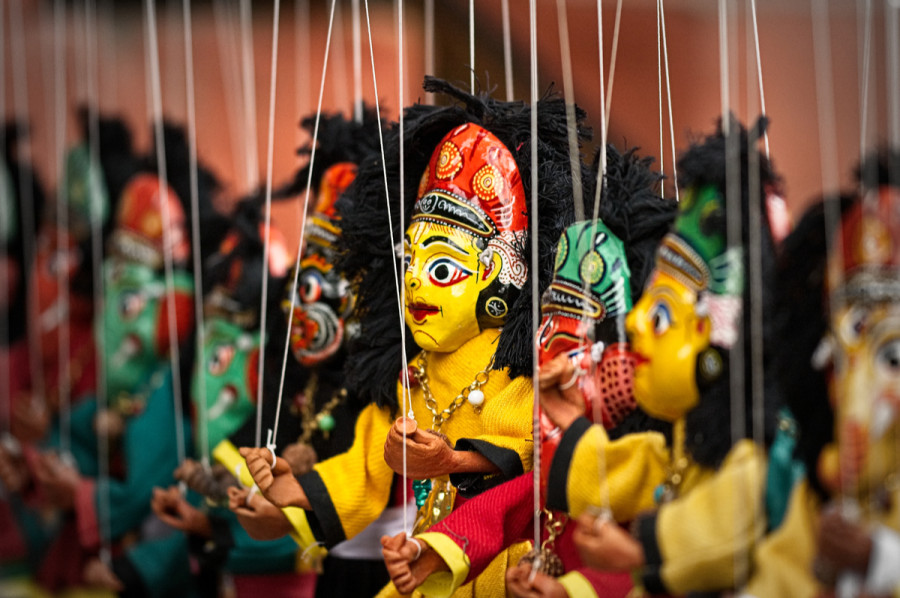 Shutterstock
bookmark
Published at : November 29, 2020
Updated at : November 29, 2020 14:49
Economic diplomacy is about knowing how to exploit a country's unique characteristics or comparative advantage to maximise the benefits for its people, and put in place sound policies designed to achieve these objectives. Nepal is a country rich in water resources and other assets such as Himalayan medicinal herbs, and it has a huge potential for the development of tourism and other services sectors. The country is well placed to attract foreign investment to harness its natural resources and develop its services sector since it has achieved some degree of political stability.

To begin with, under the rules of the World Trade Organisation (WTO), Nepali products enjoy duty-free and quota-free access in international markets. What is more, the WTO has decided to grant a waiver for service sector products from the least developed countries to the markets of both developing and developed countries. In other words, economic diplomacy should be about exploiting such opportunities offered by international law for a least-developed country such as Nepal.
Land-locked countries
Land-locked countries have felt disadvantaged, but their status may actually become a blessing in disguise for highland land-locked countries such as Nepal, as people from low lying areas begin to strive for a place or space in such countries.
Nepal will not have to erect coastal defences spending billions of dollars to cope with sea-level rise, nor will it have to manage population transfer from one area to another to save them from the negative impact of sea-level rise. Nepal will not have to deal with the El Niño effect or the consequences of a tsunami. Highland land-locked states may be perceived as safer places for investment, residence and business than low-lying countries such as Bangladesh or the Maldives.
Exploiting the traditional image of a neutral and non-aligned country, Nepal could develop itself into a regional hub of international legal and international relations institutions. It can take a cue from the Netherlands which has developed its capital city, The Hague, as the legal capital of the world, exploiting initially its status as a relatively neutral country.
Switzerland is another example. The city of Geneva has benefitted so much not only as a centre of financial services but also as the home of so many international institutions. Nearly two-thirds of the actual business activities of the United Nations are carried out by its agencies located in Geneva. If the physical infrastructure of Nepal were to be improved in cities like Kathmandu and Pokhara, Nepal would be well placed to develop these cities as regional hubs of international legal and international relations activities such as regional arbitration centres and regional think tanks.
Another possibility would be to develop Nepal as a financial services centre along the lines of Switzerland, Andorra, Jersey, or even the Isle of Man. As people in Nepal's neighbouring countries grow richer, they will be looking to deposit their money in a safe, neutral country. With its traditional image of a relatively neutral country, Nepal would be an attractive venue for people to transfer their savings.
If properly developed within an acceptable level of an international legal framework and managed and regulated well, it can become a sizeable source of revenue generation. International experience has shown that those who are well off wish to spread their wealth by depositing it in bank accounts in different safe and secure locations. There is nothing to prevent Nepal as a sovereign nation from providing the financial services that the rich require. For this, Nepal should have political stability, maintain strict and strong equilibrium with both its neighbours, present itself as a safe and neutral venue to do business in, have a robust framework of laws designed to protect investments, and regulate the financial services industry according to international standards.
Based on the experience of a number of countries, it can be said that the most influential factors for foreign investors when choosing a country for investment are: Unhindered access to customers both at home and abroad; Political stability; Impartial implementation of the rule of law; Independent judiciary; Adequate infrastructure; Sound regulatory regime; Competitive tax regime; Quality of labour; Control of corruption; Transparency in decision making. Nepal should address each of these components seriously.
Attracting outsourcing business from other more advanced countries, not only from the West but also from neighbouring countries such as China and India, is another activity which will stimulate Nepal's economy. With rapidly growing prosperity and a rising middle class in both our immediate neighbours each with a population of more than one billion, Nepal has a huge readymade market at her doorstep.
Centre of attention
Heightened competition for influence in Nepal among its immediate neighbours and other major powers can benefit the development of the country. Competition among other nations for Nepal's natural and other resources and for the development of the tourism sector should increase its bargaining power and bring in more revenue. For a country like Nepal, it is helpful to be the centre of attention and a place for healthy competition.
Nepal is blessed so much by nature with so much beauty, biodiversity and natural resources, including water resources. It is the country of Mt Everest, the Buddha and Pashupatinath. The country is the cradle of Hindu and Buddhist civilisations, and it has served as a bridge between Indian and Chinese civilisations for millennia, spreading the message of peace, universalism, multiculturalism and tolerance. Therefore, there is every prospect of more prosperity for Nepal, provided that the country is able to put in place sensible policies designed to exploit its comparative advantage and geostrategic status.
***
What do you think?
Dear reader, we'd like to hear from you. We regularly publish letters to the editor on contemporary issues or direct responses to something the Post has recently published. Please send your letters to tkpoped@kmg.com.np with "Letter to the Editor" in the subject line. Please include your name, location, and a contact address so one of our editors can reach out to you.
---
---