Jaishankar's new diplomatic enterprise
New thinking needs to be cultivated to adroitly negotiate the currents of an uncertain world.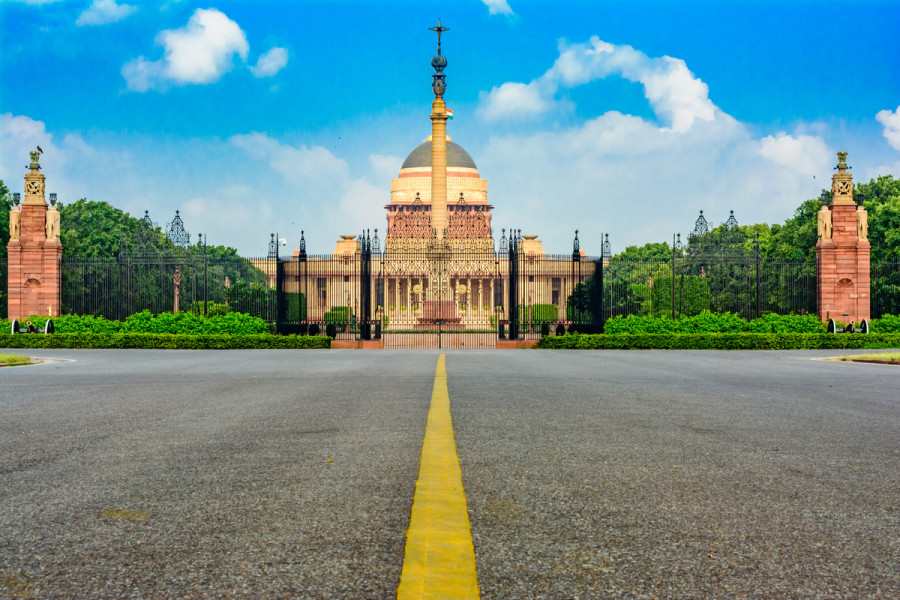 Shutterstock
bookmark
Published at : October 5, 2020
Updated at : October 5, 2020 06:58
Erudite scholar, bureaucrat and seasoned diplomat, now-turned politician, (Bharatiya Janata Party member and Minister of External Affairs) S Jaishankar of India has tried to project India as a rising power in Asia through his new book The India Way: Strategies for an Uncertain World. Recently published by HarperCollins, this book reminds serious readers of Henry Kissinger, whose diplomatic historical sweep and analytical perspectives of world politics and diplomacy have enduring relevance. More than Kissinger, however, Jaishankar's long diplomatic career spanning various capacities has helped him to suggest a policy shift in India's foreign policy in order to make it more pragmatic rather than to be captive of dogmatism. Since realism is the new compulsion thrust on policymakers in New Delhi by 'global developments', new thinking needs to be cultivated for adroitly negotiating the currents of an uncertain world.

Dedicated to K Subrahmanyam (father) and Arvind R Deo (mentor) and former ambassador of India to Nepal in the late 1980s, The India Way is both a tour de force and a revisit to the immediate past that is replete with unintended mistakes while dealing with the proximate neighbours and other powers. Such diplomatic failures could be attributed to miscalculation, complacency and the stubborn attitude of the people at the helm of affairs then, but Jaishankar seems to be cautious in not blowing them out of proportion. It is to the credit of Jaishankar that he has not at all shown any prejudice and disdain while arguing for a new policy shift in Indian foreign policy. The opening sentence in the preface hints at the departure to be made by present-day Indian foreign policy when he writes 'many of the assumptions on which we had operated were now being called into question', and he continues that foreign policymakers and practitioners cannot be complacent as in the past for 'there are other momentous shifts underway'.
Responsible factors
Since the partition of the country in 1947, the large strategic space given to China in the early years of post-independence India, the nuclear dilemma for a long time and 'delayed economic reforms' are singled out as responsible factors for keeping India behind China, the potential superpower. The situation favoured China, both in strategic and economic terms, as world politics turned out to be less turbulent due to Sino-US rapprochement and growing trends of globalisation with which China and the Western countries, especially the United States, could promote greater connectivity and interdependence. The 'benign' era of globalisation that 'facilitated the dramatic rise of China' has ended. And India, which is running late, has to steer its course 'in an era of greater uncertainty'.
Nevertheless, the balance of power, not collective security, is likely to be the instrument for conducting international relations. According to Jaishankar, even in the context of a weakened US and more adversarial relations between China and the West, and when China's rise is 'still far from maturing', there is less chance of returning to a 'strongly bipolar world'. Instead, the trends of what Jaishankar calls 'plurilateralism' are likely to be increased, and powers like India will have greater scope to play its role by expanding and extending its own space vis-à-vis other powers. India's rise cannot be checked by any barriers of the world if the 'dogmas of Delhi' do not stand in its way.
Thus, the conventional approach, punctuated by ambivalence, to foreign policy cannot make India a risk-taking nation, because 'risk-taking is an inherent aspect of diplomacy…'. It seems that India has lost the battle, but is on the path to winning the war as Donald Trump's quote suggests. And Jaishankar is confident of winning the war as its 'voyage of self-discovery' has begun. And the strategies to be adopted by a pragmatic India are believed to be more 'effective deployment of resources than the use of force'.
Drawing heavily from the epic Mahabharata, as has been done by many other strategic thinkers of present-day India, Jaishankar too finds credible strategies adopted by Krishna and others in the epic. Chinese foreign and security policies are also stated to have been influenced by long historical experiences and ideas of thinkers. One of the elements of The India Way has been identified as taking the responsibility for whatever difficulties lie ahead. Boldness and comprehension of the situation will make policy executioners confront difficult situations. So for Jaishankar, 'the Mahabharata is as much a tale of ethics as of power… Being an ethical power is one aspect of The India Way'.
The lessons learned from contemporary history show that the participation of the West in the development of Asian countries cannot be underestimated. In his opinion, China in particular 'reaped a double benefit from a double risk—going first with the USSR in the 1950s and then switching to the West in the 1980s'. India was the most exploited country during the British Raj, but it too had an industrial base in the 19th and 20th centuries. In the present context, globalisation is under stress, but Jaishankar believes it will 'manifest itself in a revised form'. And India cannot wish away the West or the importance of globalisation as 'economics, technology and demographics will draw India and the West closer'.
Civilisational countries
Both China and India are civilisational countries that are quite recently being treated as nation-states in the Western political sense. Their rich cultural heritage and neighbourly relations cannot be sacrificed at the altar of power politics. Jaishankar has vividly presented the cultural, economic and historical links between China and India while relating them to the strategic aspects of their relationship.
It is indeed a fascinating work that Jaishankar has produced. Most sentences provide some theoretical foundations for pragmatic action to conduct foreign policy. So the book is exciting as well as instructive for strategic and foreign policy operators of an 'uncertain world'. The Indian Way avoids all Western theoretical sophistication and jargons without compromising his own way of articulating theories and practices. Digging out from the epics and modern theories of the balance of power, fostering competition and cooperation among nations, finding solid grounds to be recognised as a world power, maintaining balance with both firmness and risk-taking quality, and being cognisant of Indian civilisation and culture are the keys to the Indian way.
***
What do you think?
Dear reader, we'd like to hear from you. We regularly publish letters to the editor on contemporary issues or direct responses to something the Post has recently published. Please send your letters to tkpoped@kmg.com.np with "Letter to the Editor" in the subject line. Please include your name, location, and a contact address so one of our editors can reach out to you.
---
---