It's not about sovereignty, stupid
The IIFA fiasco should be a lesson for the government on what its priorities should be.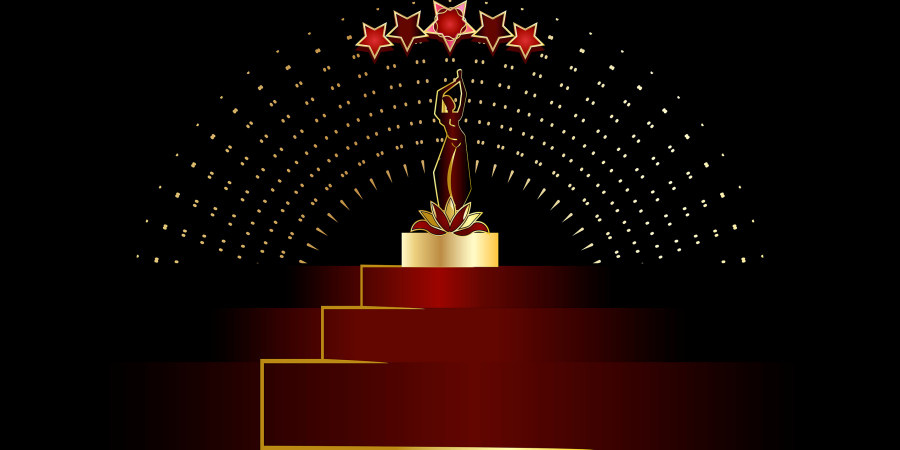 Photo: Shutterstock
bookmark
Published at : July 4, 2019
Updated at : July 5, 2019 08:26
The government seems to be on fire these days, bringing one controversial law after another. Hardly has the hullabaloo over the Guthi Bill, the Media Council Bill and the taxing of imported books petered out when Information Minister Gokul Baskota, in headmasterly demeanour, appeared on TV screens with yet another decree to restrict the showing of foreign films to 185 days a year.

Riding the anti-India bandwagon
The latest decree might be the government's desperate corrective after it got roasted for principally agreeing to host the International Indian Film Academy (IIFA) awards. If such a restriction comes into practice, the biggest casualty would be Bollywood films that make the largest number of foreign films shown in Nepal. But if Baskota is banking on an imaginary anti-Bollywood sentiment to cover up the IIFA controversy, then is he certainly mistaken.
If ever there was anyone against Bollywood films in Nepal, it was Baskota's comrades, the former Maoists who called for a ban on Bollywood films in their 40-point demands back in 1996. But now that they have become a part of the establishment themselves, they'd rather shake their hips to the latest Bollywood hits during their extravagant parties rather than be reminded of their revolutionary zeal of yesteryears.
So to ascribe the protest over the IIFA awards to the public having an anti-India or anti-Bollywood sentiment would be nothing more than an intentional fallacy. The claim by some, including the parliamentary committee, that the awards being hosted in Nepal is an attack on Nepali sovereignty and independence is bizarre, to say the least.
IIFA, with its cheap jokes, dance numbers and honours that have little goodwill within India, deserves no attention from theorists of nationalism. More so, the Bollywood-savvy Nepali audience does not need Gokul Baskota to tell them how prestigious and widely viewed the IIFA awards are.
The outrage is not against IIFA but against our own government that is going out of its way to spend millions of rupees on a private entertainment show targeted largely for a foreign audience with hardly any reward in sight. But with the benefit of hindsight, if we are to ask ourselves if things could have been done differently, the answer is in the affirmative.
As things stand, IIFA is unlikely to come to Nepal after the parliamentary committee asked the government to take its hands off it. If IIFA did indeed come to Nepal, it would, in fact, be a homecoming of sorts for Bollywood cinema. Even as our grievance about Bollywood in many instances showing Nepal and Nepalis in poor light remains, there is no denying that Bollywood has enriched our art and culture.
Bollywood tourism
To be fair to the government, it must be given the benefit of doubt about its intentions. For the most part of the week, minister Baskota was firm in his claim that the Nepal government was not spending any money on IIFA and that the awards show being hosted in Kathmandu would help market Nepali tourism worldwide. As per minister Baskota, the show would have over 70 million viewers worldwide, and Nepal would stand to earn billions of rupees through tourism as a result.
Let us, for a moment, agree that the descent of Bollywood stars in Kathmandu helps bring in more tourists, just as Central Park in New York attracts many Indian tourists as it was featured in the Shah Rukh Khan-starrer Kal Ho Na Ho.
There is every reason to believe that someone like Shah Rukh Khan or Deepika Padukone gloating over Nepal's tourist destinations in promotional videos would help add the number of tourists for the year 2020. But in all likelihood, the government's decision to host the show was made not after a cost-benefit analysis, which is the most fundamental aspect of investment. Rather, it was reportedly after Prime Minister KP Sharma Oli whimsically decided to host the event after being convinced by Jaya Prada, the 1970s heroine who rose to fame after being featured in the song Dafali Wale, that the government sprang into action.
Nepalis would probably not bat an eyelid if the government had also been supporting young Nepali filmmakers who have taken Nepali films to the international sphere without little institutional support. These filmmakers are already doing more bring recognition to the country internationally. Juxtapose someone like Deepak Rauniyar or Min Bahadur Bham running from pillar to post to collect money to fund his films with our fanboy leaders promising a purported Rs1 billion in cash and kind to the organisers of the awards, and you'll see how inexplicable the government's enthusiasm in funding IIFA is.
Show us the infrastructure
It is astounding how money just appears out of the blue, like a rabbit out of a magician's hat, when it comes to sponsoring programs that have no concern whatsoever for the lives of the Nepalis. Why would a country spend its resources—human and economic—on bringing 4,000 guests for, of all things, a foreign entertainment company in the hope of bringing in an imaginary high number of tourists?
Common sense demands that we first build a robust tourism infrastructure that then could depend on a Bollywood entertainment show to tell the world how wonderful Nepal is as a tourist destination. A list of the major cities where the IIFA was hosted in the past few years—Bangkok, New Jersey, Madrid, Kuala Lumpur, Tampa Bay, Macao—is enough to let us know that we have not yet reached the global position to invest a large amount of the taxpayer's money on an event that provides no assurance of return.
Let alone global, we have not yet attained the most fundamental position to be able to provide as basic a right as pollution-free air and clean water—for tourists and locals alike.
The current government's obsession with tourism without adequate infrastructure to deal with the influx of tourists, in any case, puts the lives of common Nepalis at risk. Our heritage and tourist sites are more often than not littered with dirt, leading to possible health hazards. For lack of robust environmental policies and practices, we are losing significant sections of our natural heritage to climate change and pollution. Our tangible cultural heritage is being lost to lukewarm post-earthquake reconstruction and rampant encroachment by modern infrastructure. The government's tourism narrative, therefore, falls flat on its face as it fails to fulfil the fundamental obligations of a tourist destination.
The public is therefore right to question where its hard earned money is being spent, especially when the Kathmandu Metropolitan City receives broomer machines as a donation and the Tourism Board turns a penny-pincher when it comes to doing what it is mandated to do—building tourism infrastructure.
Rather than partake in a slugfest which the government is wont to do after its programs fail, the government would do well to learn that it can't get away with emptying the treasury on things that are not directly relevant to the Nepali public.
Dinesh Kafle is a Nepali translator based in New Delhi.
---
---