Saipal through the lens of a photojournalist
Basant Pratap Singh's photobook aims to bring the picturesque beauty of the mountainous region to the forefront.

A photo featured in the book shows mountaineers en route to Saipal. Basant Pratap Singh/TKP
bookmark
Published at : August 31, 2023
Updated at : September 1, 2023 08:09
Kathmandu
On a random cold day in November 2008, Basant Pratap Singh had a sudden urge to visit the Kaanda village in Saipal rural municipality, Bajhang. Hearing this, Singh's grandmother grew worried. "You have no reason to visit. Why do you want to go?"

But that didn't stop Singh. So, his mother and grandmother handed him Rs1,000 each for the journey. They also packed flatbread, salt, chilli, garlic, and Sichuan pepper pickles for the road. And now, fifteen years later, Singh has come out with a photobook titled 'Saipal', documenting his travels to the mountainous village.
Kaanda village boasts a picturesque scape of the peak of Saipal, which lies in the southwest direction. Flipping through the photobook, one might wonder, if Singh hadn't left his home and travelled all the way to Kaanda Gau, then would such a photobook have ever been produced?
In the initial days of his travels, he saw many memorable sights typically seen in the Himalayan region. The Saipal mountain, in particular, mesmerised Singh, which is probably why he has been to the region 22 times. Through the same route, he also travelled to Tibet and Kailash Mansarovar, which is also featured in the photobook.
Over the past ten years, Singh, who is the Bajhang correspondent for Kantipur Publications, has contributed various news articles describing the tourism prospects of Saipal, as well as the far west region's challenges. Even though he has made notable contributions in written form, he believes photos are a more powerful medium.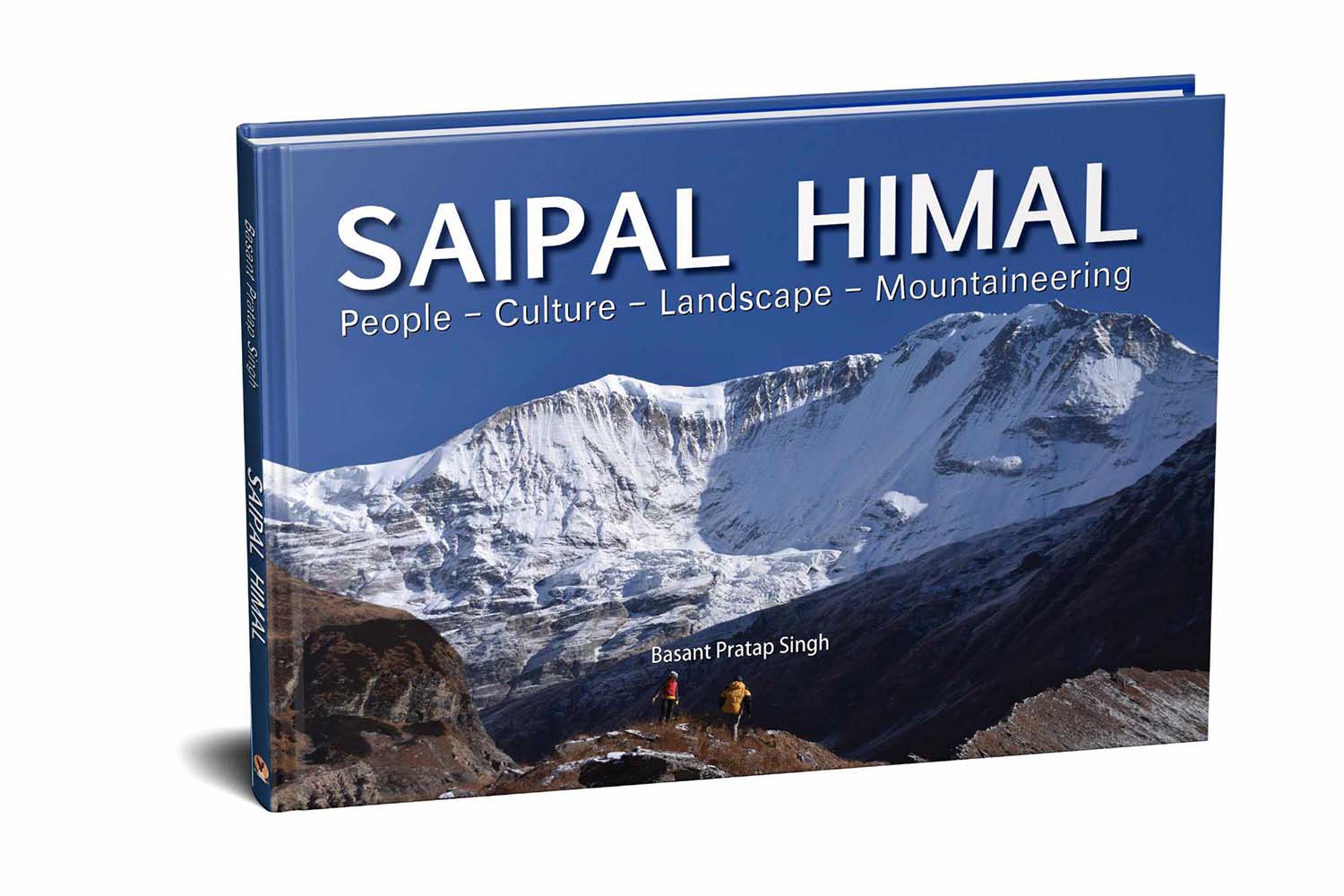 The book features a collection of striking images—shepherds behind their herds, women knitting, elders singing Deuda songs, beautiful flowers in bloom, and the flow of waterfalls and rivers. There is also a unique feature with stories and photos of people who pick up Yarsagumba.
If Singh hadn't answered the calling of mountains and captured them in his lens, all these picturesque scenes would have been limited to his eyes only. "This is not just snapshots of my travels, but an attempt to keep the beauty of Saipal mountain alive," says Singh.
Along with the pictures, Singh has also published itineraries for Saipal Base Camp and Urai Pass. He iterates that the government and representative bodies have not paid attention to this mountainous region, which is why he felt a need for the photo book.
Singh reveals that 'Saipal' was made possible by the support of the Nepal Mountaineering Association and Saipal rural municipality. It was published by Map House, in Sanepa, Lalitpur.
---