Literature can bridge the gap between communities
Maximillian MØrch, author and researcher specialising in Asian borderlands, talks about reading culture and his new book 'Plains of Discontent.'

Angad Dhakal/TKP
bookmark
Published at : August 17, 2023
Updated at : September 25, 2023 18:46
Maximillian Mørch is an author and researcher specialising in Asian borderlands, who recently published his new book 'Plains of Disconten: A Political History of Nepal's Tarai 1743-2019' with FinePrint. Mørch also authored 'By the Way of the Border' in 2019 and frequently contributes to the Asian Review of Books.

His research and publications focus on a wide range of issues, including political dissent and judicial reform in Myanmar, the legal status of Tibetan refugees, migrant workers in Thailand and identity and citizenship in Nepal. His writing has been published in Himal Southasian, Huffington Post, The Diplomat, East Asia Forum, The Kathmandu Post, The Tibet Post and more. Mørch has studied at the University of Stirling, Tribhuvan University and the School of Oriental and African Studies (SOAS). He is a fellow of the Royal Asiatic Society and a member of the Association for Borderlands Studies.
In this interview with the Post's Anish Ghimire, Mørch talks about reading culture and his new book 'Plains of Discontent.'
How do you choose the books you read? Are there any genres or themes you're drawn to?
I am drawn to social issues. If there is one particular social issue that I find researchable, I look for as many books as possible, both fiction and non-fiction, relating to that issue. As I am a reviewer at the Asian Review of Books, I have to read a lot of books, especially around the social-political landscape of South Asian countries.
When it comes to reading, I try not to dwell on only one genre of books and look for variety. The more you read, the greater the chances that you will find a new perspective to look at things.
What role do you think reading plays in shaping a person's understanding of the world?
A huge role! We can look at it in two ways; non-fiction gives you facts and figures and provides you with a perspective as to what is going on. Fiction, on the other hand, transports the reader to many places in one sitting.
I'm from the UK, and when I started reading fiction, I started with writers living in South America, Africa, and South Asia. Through their writings, I learned about an individual's life in that culture, the social-political dynamics, and other aspects, even though I had never been there.
Fiction, particularly, has the ability to open readers to new horizons and worldviews, providing an understanding of the world which otherwise wouldn't be possible.


In what ways can literature help bridge the gap between communities in Nepal?
For instance, if I grew up in Tarai and read about life in the Himalayas, then that opens a door to understanding their way of life, and vice-versa. Similarly, if a guy living in Khumbu, reads about life in Saptari, he will understand and perhaps relate to the lifestyle there. Reading perspectives of communities other than yours can help bridge that cultural and ethnocentric gap.
This is why I think publishers should be keen on publishing voices from marginalised communities. Imagine the amazing discussions we could have after learning about many communities that exist in Nepal.
What is one takeaway you want readers to receive through your book, 'Plains of Discontent'?
When I began to read about Tarai, I found many academic writings about their current scenario, but I couldn't find anything outside of it. There wasn't much coverage of the Tarai's history. So, my book could be an introduction to some of the major themes and events in Tarai, from 1743 to 2019. However, the book isn't academically inclined, and it doesn't cover everything.
Someone who doesn't know anything about Tarai can read the book and understand the situational context and use it as a stepping stone for further reading.
How important are books that provide readers with a fresh perspective in an age of declining reading culture?
Sometimes, we cannot blame the readers for not reading. It could be that they are tired of reading the same thing repeatedly. So, publishers and media must find new voices and stories that hopefully inspire new readership.
In the case of Nepal, I think the big publications are doing quite well in trying to bring out books of different kinds, but in a wider context, the scenario doesn't look good. It also has to do a lot with profitability. Particularly in the UK and the US, publishing is becoming less profitable and which is why we see publishers sticking to popular writers who can sort of guarantee high sales and profit. Maybe this could also be why we're not getting books with new perspectives, and voices of marginalised communities aren't heard.
So, in such cases, readers should look into books from smaller publications, as they could be publishing something different.
Maximilian Mørch's book recommendations
Everybody Loves a Good Drought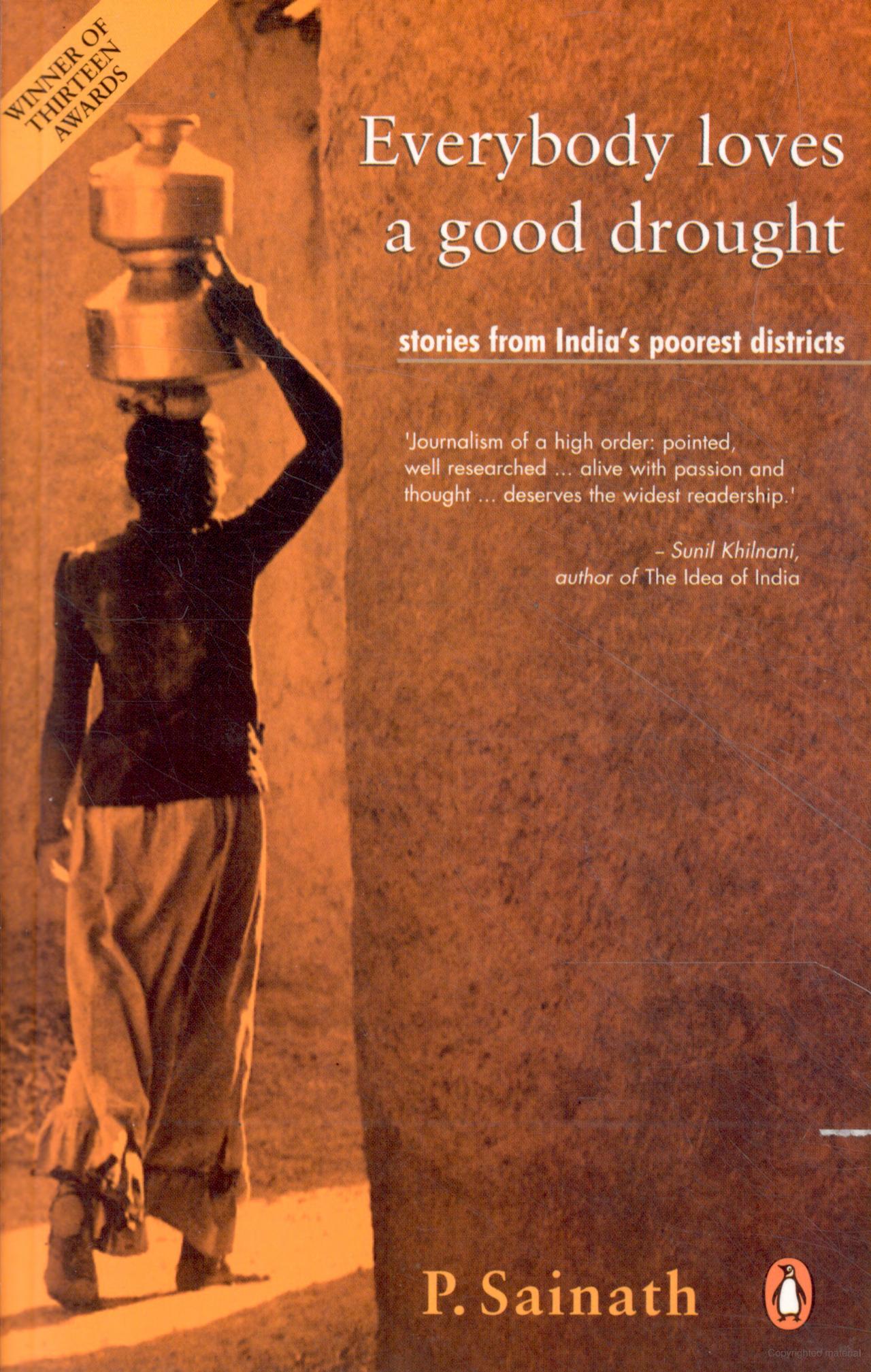 Author: Palagummi Sainath
Year: 1996
Publisher: Penguin
This book has an incredible set of vignettes on cyclical poverty in rural India—mixing anthropology, history and reportage to detail politics and developmental failures.
The Enigma of Arrival
Author: VS Naipaul
Year: 1987
Publisher: Viking Press
Naipaul was a brute in his personal life, but his writing was tender and touched on migration and how our perceptions of the world change over time. An incredibly moving book I keep coming back to.
Walking with the Comrades
Author: Arundhati Roy
Year: 2011
Publisher: Penguin
A masterclass in reportage, Roy explains the confluence between indigenous communities, Maoism and government repression in the Naxalite movement in rural India with vivid portrayals of individuals and what led them to take up arms.
Fruits of a Barren Tree
Author: Lekhnath Chhetri
Year: 2023
Publisher: Vintage Books
Set during the Gorkhaland movement, it is a compelling depiction of family and daily life amidst ongoing political strife. It shows how local communities were caught between two parties—red and green—and how politics rode roughshod over the lives of individuals.
Karnali Blues (English version)
Author: Buddhisagar
Year: 2022
Publisher: Penguin India
Buddhisagar has wonderfully portrayed the harsh truths of migration, the death of a parent, childhood and life in rural Nepal in this book.
Baburnama (English version)
Author: Babur
Publisher: Penguin
This book is a truly remarkable and candid travelogue from Babur, the founder of the Mughal empire, and a reminder of how vital travel writing can be.
---
---