Learning acceptance through books
Manushi Yami Bhattarai, a political leader and social activist, discusses her old relationship with reading, the escape it provides and the ever-increasing importance of reading for today's youth.

Keshav Thapa/TKP
bookmark
Published at : February 16, 2023
Updated at : February 16, 2023 09:52
Born to Maoist leaders Baburam Bhattarai and Hisila Yami, who are both avid readers, reading came naturally to Manushi Yami Bhattarai. She claims to have grown up surrounded by books and considers reading to be an escape from her daily life. During Nepal's decade-long civil war, nine-year-old Manushi was sent to India in disguise, away from her parents, and reading became her only source of solace.

In this interview with the Post, Manushi talks about her decades-long relationship with reading, how reading helped her grow and understand society, some of her favourite books, and the importance of reading for the youth today.
What drew you to reading in the first place?
Reading came naturally to me as I was surrounded by books at home and saw my parents read all the time. As a young child, I remember going to libraries with my mother. But I became intentional with reading during my early years in India, where I constantly lived in disguise. To understand what was happening back home, the Maoist Revolution, and the situation my parents and I were in, I read many books on Marxism, Leninism, and Maoism from a young age. Reading was one way of feeding my curious mind. Another reason was the search for acceptance. Because I could not ever share details of myself like other children my age, and I was frequently hopping from one school to another, I would hide behind books and learn about seeking acceptance in new surroundings from them.
Which is a book that left a lasting impression in your life?
I would pick 'Song of Youth' by Yang Mo and 'Anido Pahad Sangai' by Parijaat for this. Both books feature young female characters who are interwoven in revolutionary struggles. As a young woman, reading these books left a lasting impression on me.
What are the genres you enjoy reading the most? And which do you avoid?
As a political science student, I naturally mainly read political books and thoroughly enjoy reading them. But I have always read books of varying genres. From thrillers and crimes to books by Arundhati Roy and Parijaat and political texts by Rosa Luxemburg - I read books of all kinds.
I would not say avoid them deliberately but I have never read comics. For some reason, comics were never around me.
Can you name a book that you think today's youth must read and why?
Rather than a specific book, reading daily newspapers is a must. The majority of today's youth are cut off from the reality and happenings of their own country. They live in a bubble, unaware of the basic understanding of our society. And that is what I find worrisome. To update oneself with current affairs nationally and internationally and to have a basic understanding of our society, one must start by reading newspapers.
Do you have any particular author whose works you admire and why?
I particularly love the works of Parijaat, Arundhati Roy and Rosa Luxemburg. Parijaat and Roy don't just write about strong women; they are strong characters in their own right. These were the kind of women I idolized, and their works resonated with me more. In addition to that, I like reading Luxemburg's political texts. I used to get excited when I read Luxemburg's work, which is engaging and yet simple, at a time when political texts were largely written by men (honestly, they still are).
What is a topic you wish more Nepali writers would write on?
That would be Ancient History, as books on this topic are almost non-existent in Nepal. Books on the contemporary history of Nepal are pretty limited too. Aditya Adhikari is one of the writers who has covered the contemporary history of Nepal in his book 'The Bullet and The Ballot Box'. But there needs to be more of such books both in the contemporary context and, even more so, in the context of ancient history.
Why is reading especially necessary for the youth? Do you have any tips for people who want to build a reading habit?
The patience and attention span of youth have significantly decreased. They constantly seek shortcut approaches, but life cannot be lived through these shortcuts alone. Reading is an easy way to instil patience and depth in a person. Reading may appear to be a slow and time-consuming activity, but it is a worthwhile one.
Start with anything. Just pick up a book. It doesn't have to be anything special or specific. You could even start by reading newspapers regularly.
What are some books you would recommend our readers?
'Shunya Ko Mulya' by Dr Nawaraj KC is a recent read that I would recommend to everyone. It addresses maternal health and speaks to my heart as a new mother. I also recommend Manjushree Thapa's 'All of Us in Our Own Lives' for fiction. And for books on politics, I would like to recommend 'Death of An Industry' by Mallika Shakya, 'The New Populism' by Marco Revelli, 'The ABCs of Socialism', edited by Bhaskar Sunkara, 'The Origin of Totalitarianism' by Hannah Arendt and 'The Eighteenth Brumaire of Louis Bonaparte' by Karl Marx. In the context of Nepal, 'The Bullet and The Ballot Box: The Story of Nepal's Maoist Revolution' by Aditya Adhikari is one of the few well-written books on the contemporary history of Nepal.
Manushi Yami Bhattarai's book recommendations
The Bullet and The Ballot Box: The Story of Nepal's Maoist Revolution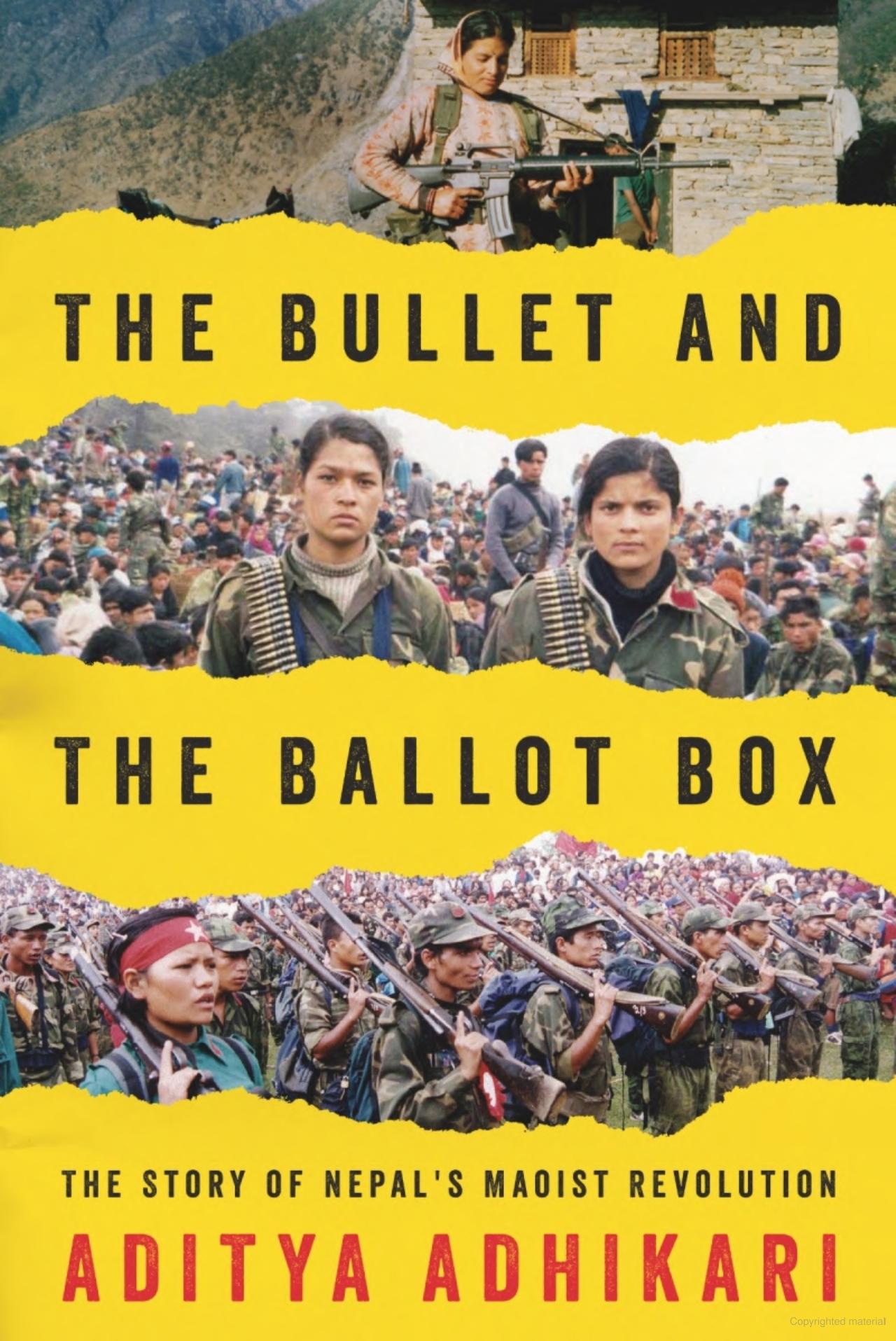 Author: Aditya Adhikari
Publisher: Verso Books
Death of An Industry
Author: Mallika Shakya
Publisher: Cambridge University Press
The New Populism
Author: Marco Revelli
Publisher: Verso Books
The ABCs of Socialism
Edited by: Bhaskar Sunkara
Publisher: Verso Books
The Origin of Totalitarianism
Author: Hannah Arendt
Publisher: Schocken Books
The Eighteenth Brumaire of Louis Bonaparte
---