Pride, power and environment consciousness on full display at the Blue Diamond drag show
The society, with support from Save The Children, organised a 'Drag for Visibility' event to increase conversations on queer issues.

Sanjog Manandhar/TKP
bookmark
Published at : June 18, 2023
Updated at : June 18, 2023 08:10
Kathmandu
"I believe in myself," said Abina, a performer at 'Drag for Visibility' which took place at Hard Rock Cafe, Durbarmarg, on Friday, June 16. On the occasion of pride month, the Blue Diamond Society organised a drag show to create discourses surrounding queer issues.

Drag has been an art form that has helped in uplifting and affirming the identities of LGBTQIA+ individuals, especially those who enjoy performing and expressing themselves. Although common in other countries, drag is still in its nascent stages in Nepal.
According to the organisers, 'Drag for Visibility' was started with the idea to create a space for queer people to come together, have a good time and at the same time, talk about the prejudices and difficulties faced by the queer community in Nepal.
Before the final event, ten contestants from diverse identities were selected from a pool of 50 participants through an audition round. A 10-day training session was given to them by Sarosy Neupane, the first-ever transwoman to participate in Miss Supranational Nepal 2023. In a series of rounds that included ramp walks, talent rounds, and lip-sync battles, the top three contestants—Vallina, Trisha and Anti-Fragile—were chosen as the winners.
According to Dinup Magar, event manager at Blue Diamond Society, drag shows in Nepal are slowly gaining momentum. "These shows are an art form and not just limited to transgender individuals," he says.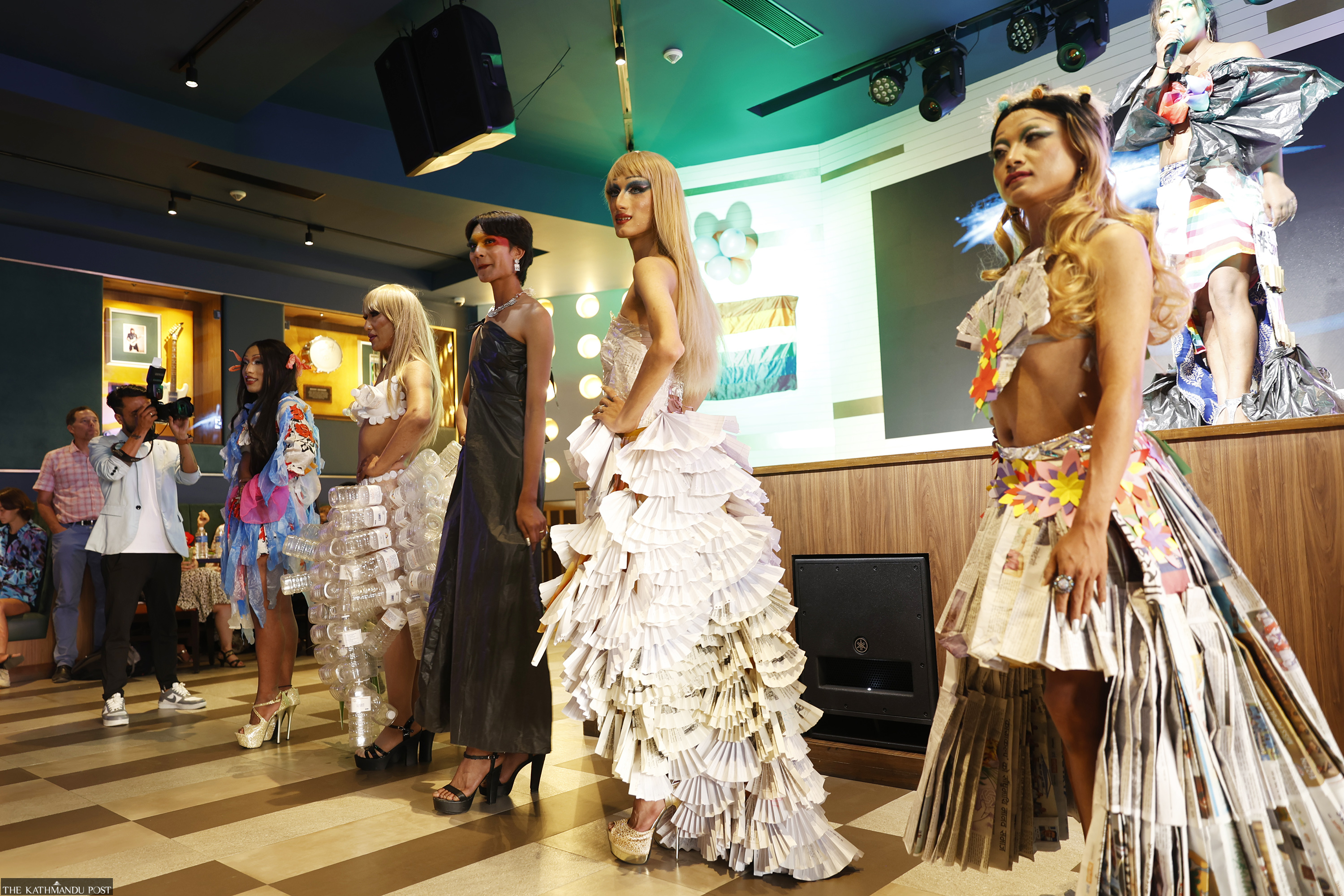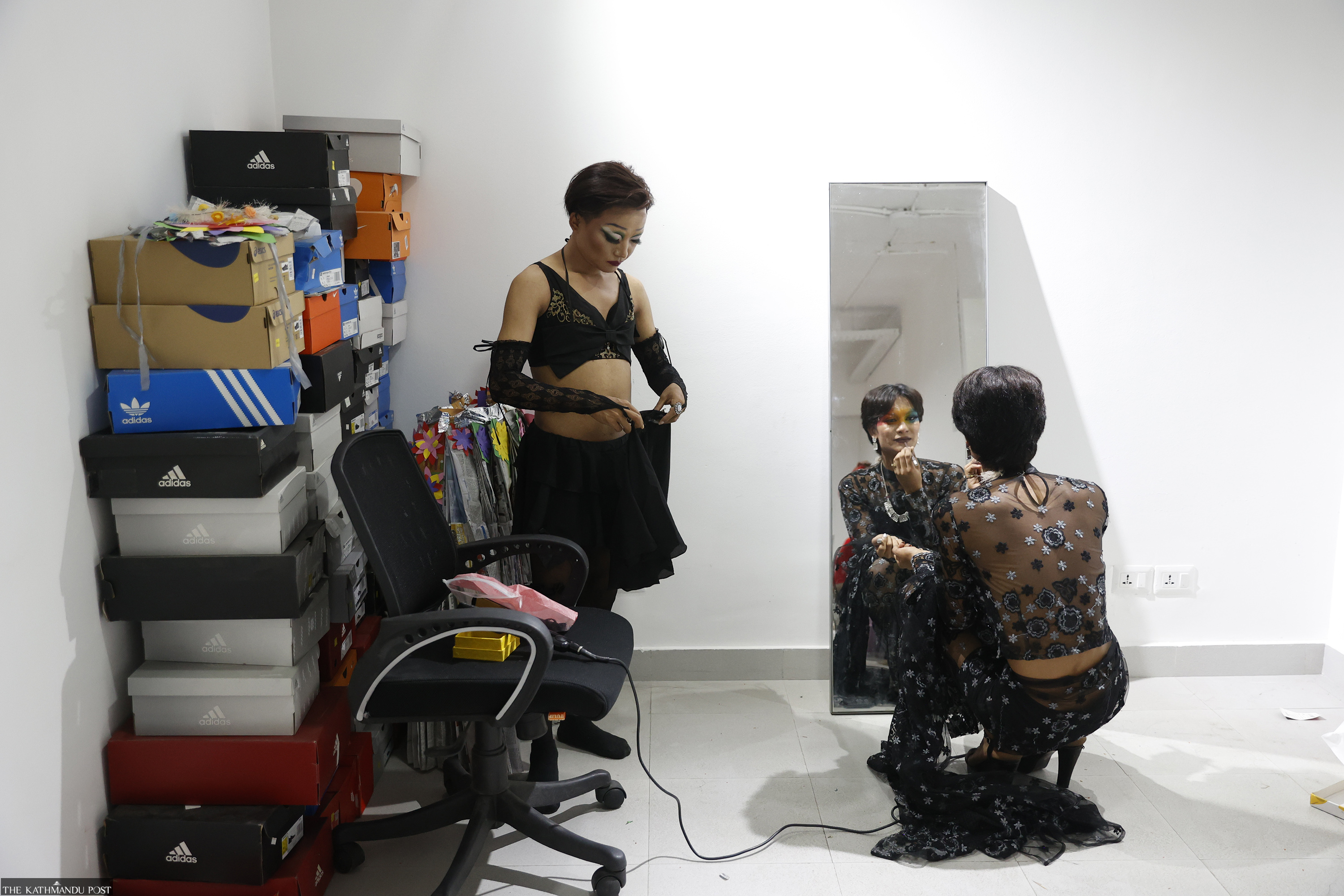 The theme for the talent round was 'save the planet', 'visibility', and 'human rights'. All contestants walked the stage in upcycled dresses—some made out of plastic bottles, others out of newspapers—and talked about their experiences and the importance of queer issues regarding acceptance, marriage equality, citizenship and the economy.
Magar says that the existing structures of society and governance have made it extremely difficult for queer communities to accept their identities, let alone express them. Having such spaces and events means that more people become sensitised to the issues faced by the queer community. When events and celebrations are not inclusive of queer voices, it becomes very easy to silence them further.
Abina, one of the contestants, recalls how she came out as a transwoman at the age of 15. Now 20, Abina is a model and a queer youth leader. For her, events like drag shows are not only essential for recognition but also as a way of survival.
She iterates that many people from queer communities are disenfranchised from economic agency due to their identity. With social stigmatisation in the mix, daily life becomes a struggle for livelihood and sustenance. Even in recent context, there have been several instances of queer people being rejected from job and educational spheres.
"I was lucky to have parents who were accepting, but many of my friends who come from rural villages get disowned, abused, harassed and even killed for just being themselves," she says.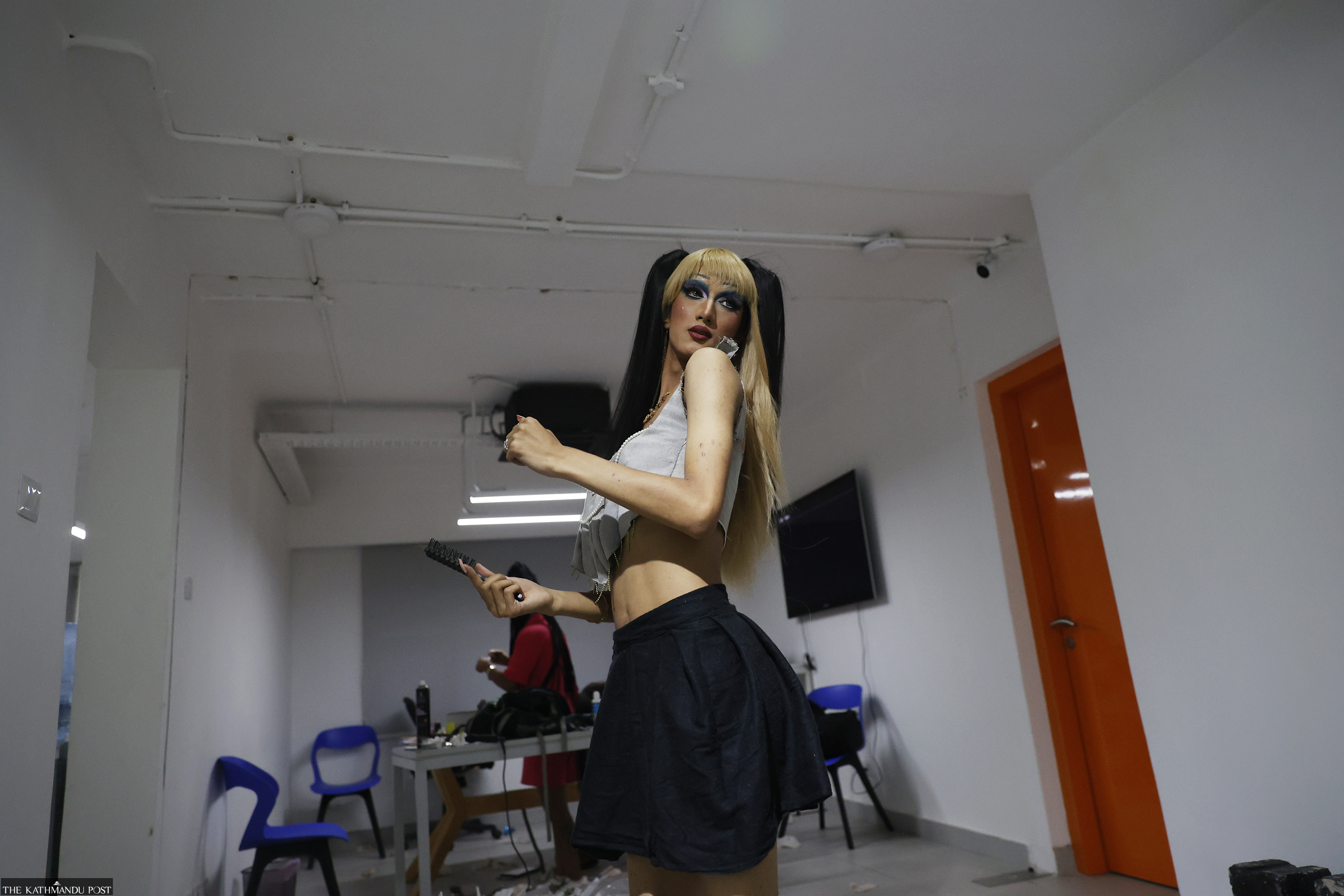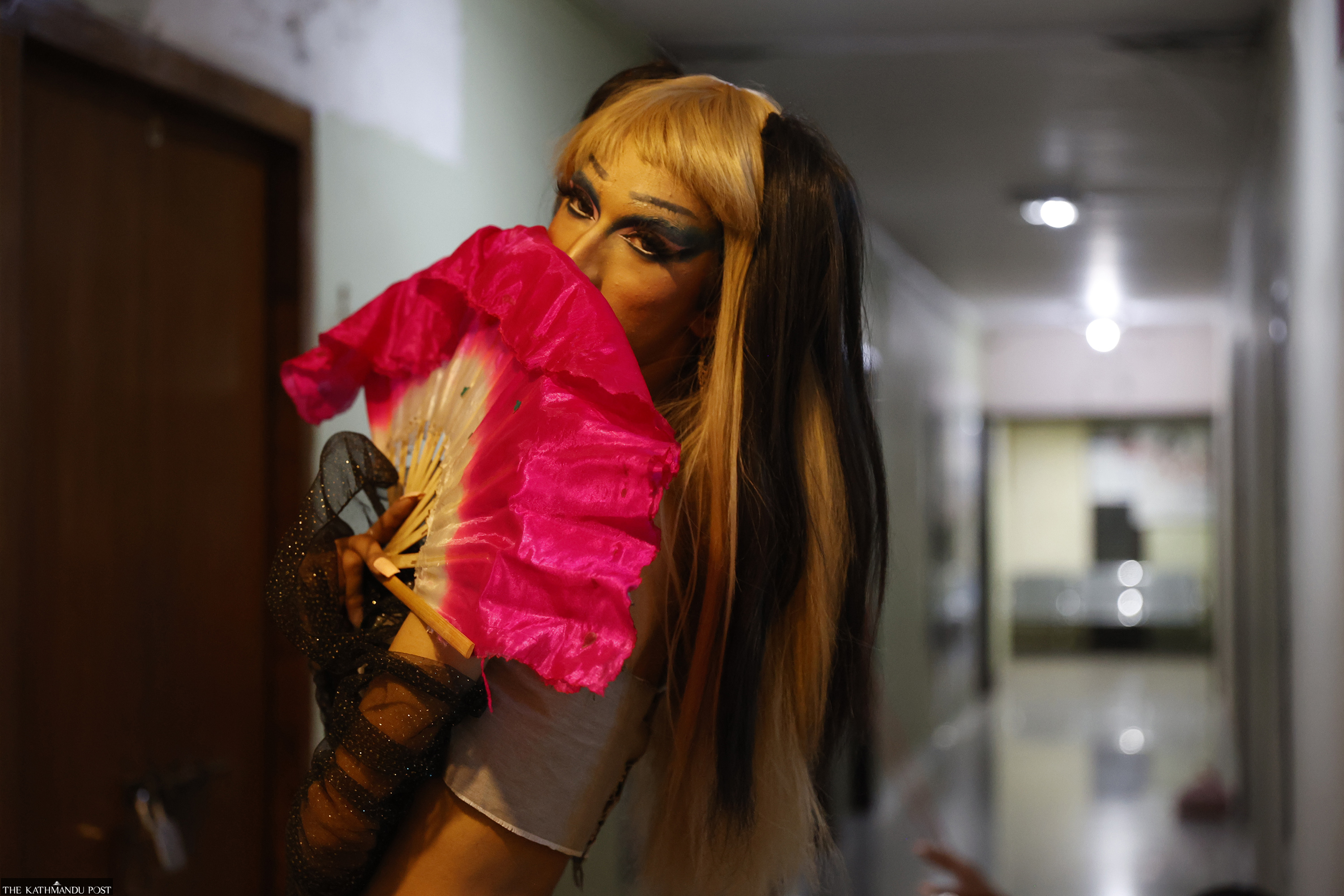 This is why events such as this make queer identities visible to the public eye, reclaiming the notion that they, too, in fact, are a part of this society and deserve to be treated as one. The show also proved that queer identities shouldn't just be made visible but celebrated as well.
The audience included family and friends, policymakers, diplomats from embassies, and Save The Children representatives. "The objective is to motivate policymakers to draft and implement laws that promote the existence of queer communities. Speeches aren't the only way to get the message across," says Sanjay Sharma, programme director at Blue Diamond Society.
He revealed that shows such as this lay a foundation for queer groups to exist openly by providing them with a safe space and a community to lean on. It also presents a case for queer folks that have the expertise and hidden talent but do not receive enough exposure. "All the participants here are skilled and talented. This will help them get more economic and social autonomy," says Sharma.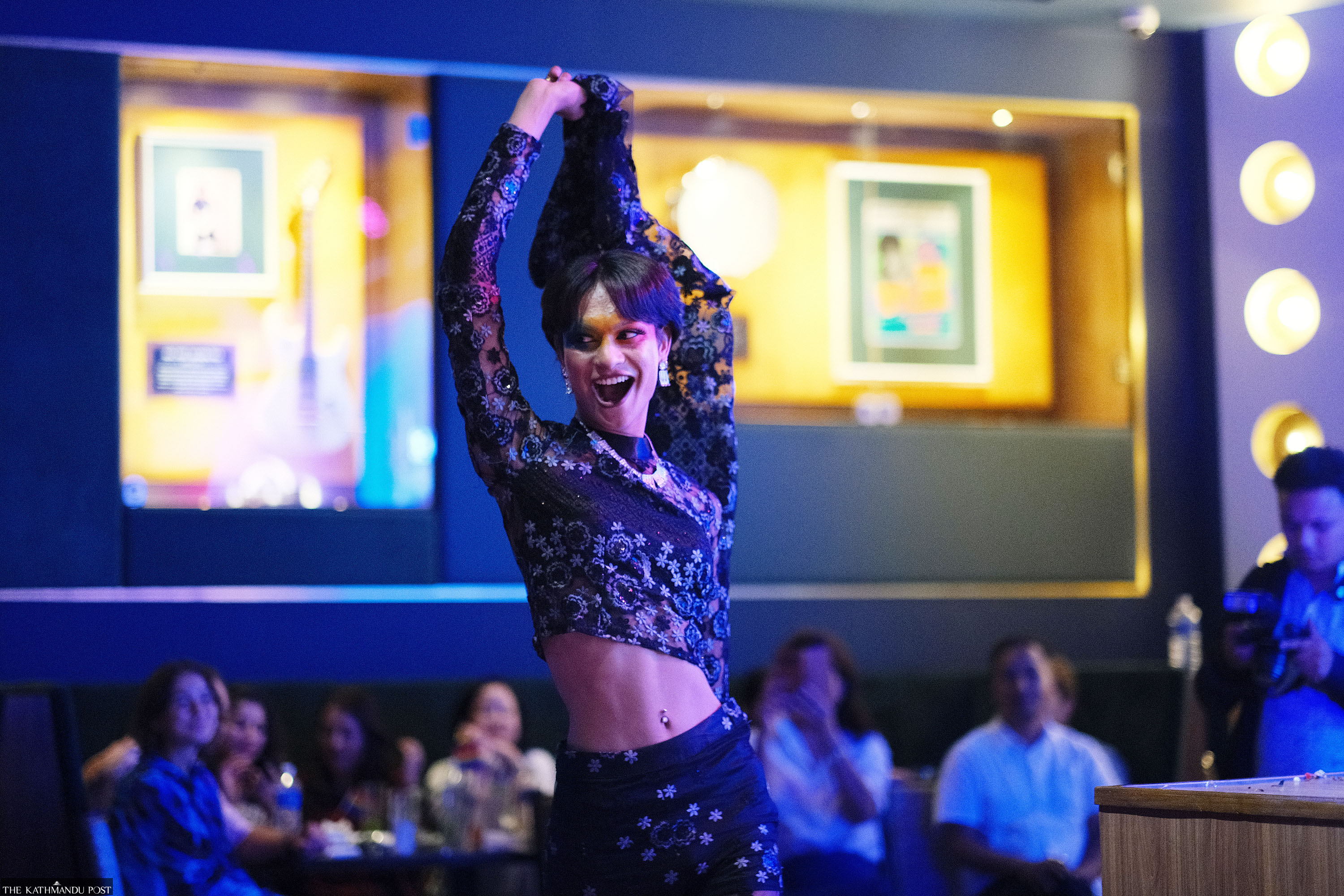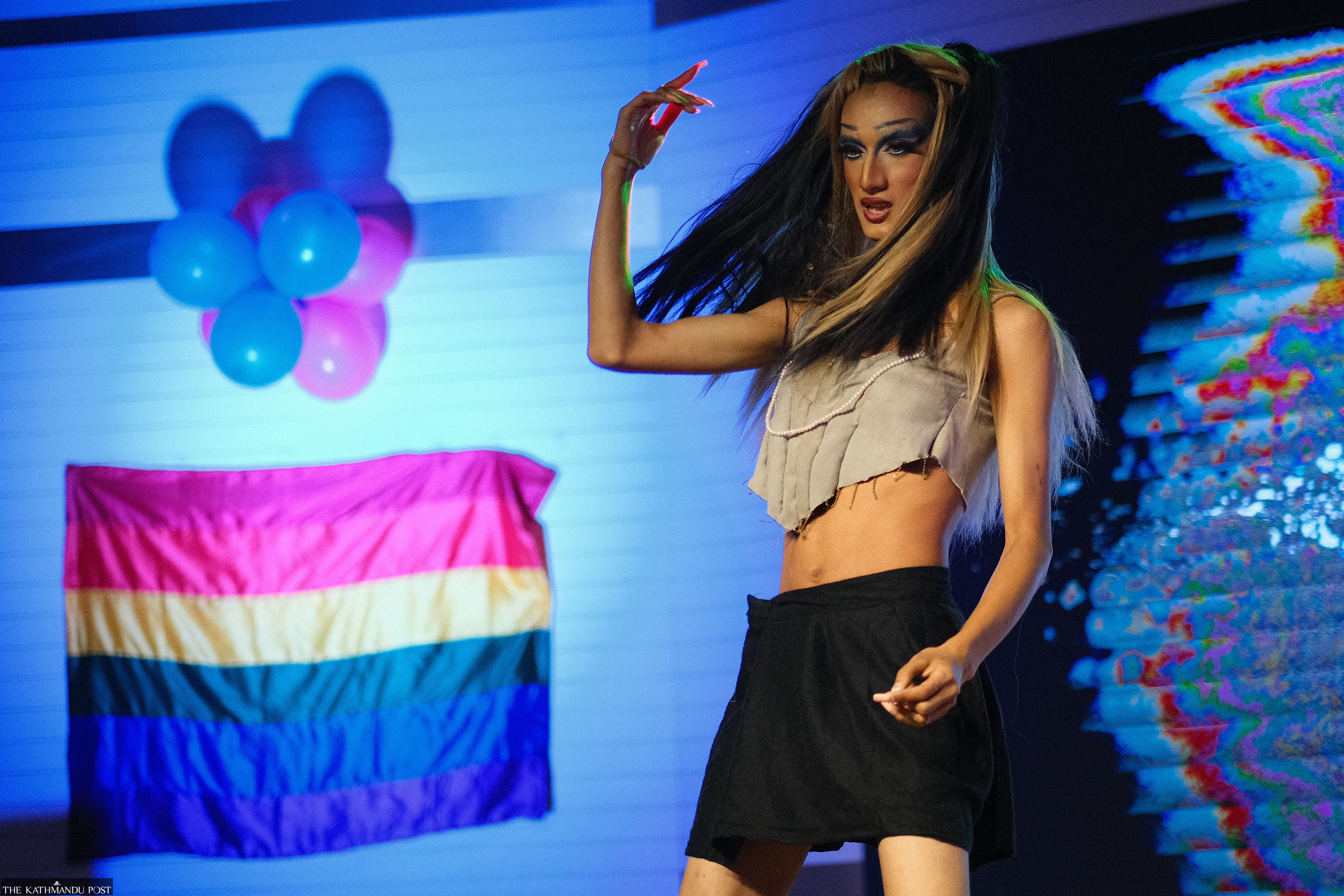 Since such events are in their nascent stages of development, there are some ways they can improve. For instance, although the event included a diverse range of sexualities and gender through its performers, it lacked the inclusion of disabled queer individuals in both conversations and representations.
"I wish the space was accessible to the general public and people from lower socio-economic backgrounds who lack resources when they come out. Such events need to include them as well," says Soyabean, a closeted queer member at the event.
"Of course, we wish to do more shows like these, but it's a question of resources. If we have the sponsors and volunteers, programmes like these will be bigger and more inclusive," says Sharma.
---
---