From Karachi to Kathmandu
Two artists from Pakistan, Aziz Sohail and Fazal Rizvi, discuss the power of collectives at PhotoKTM 5.

Sarah Shamim/TKP
bookmark
Published at : March 23, 2023
Updated at : March 23, 2023 08:14
Kathmandu
Aziz Sohail and Fazal Rizvi conducted the first of many sessions at the fifth iteration of photo.circle's photography festival, PhotoKTM. This was a lecture performance titled 'On Drifing and Rooting', and it talked about how creating communities and collectives plays a role in individual and artistic practices. Sohail is a curator, and Rizvi is an interdisciplinary artist, both originally from Karachi, Pakistan. In the session, they flipped through a slideshow about collective engagements in Karachi, recounting stories of meetings at the beach or Irani cafes. A room full of audience members intently listened and engaged.

Aziz Sohail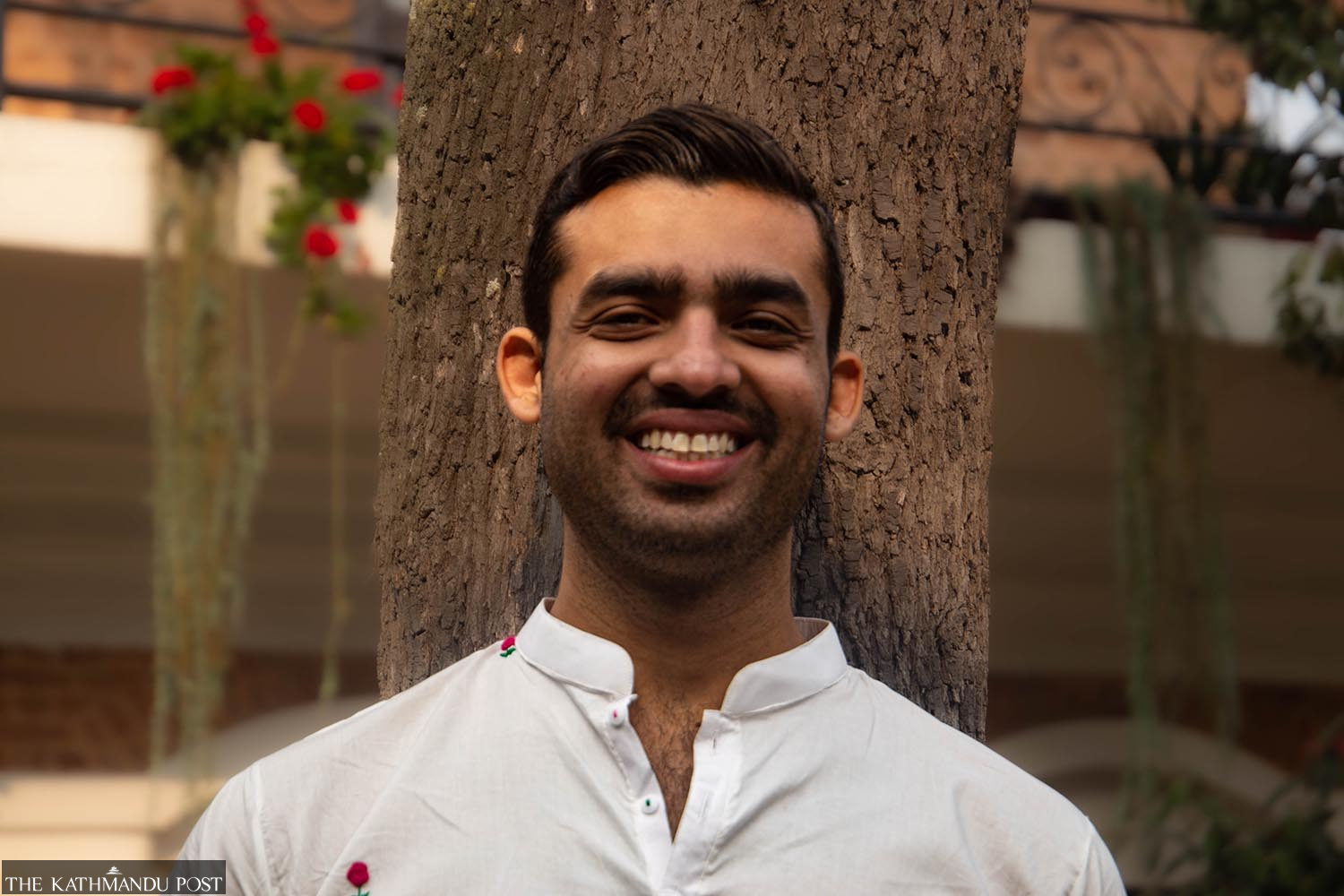 After the session, Sohail sat at one of the outdoor tables in Dhokaima Cafe. Conversations about South Asian collectivity flowed naturally around him. Several participants and attendees at the festival, mostly South Asian, gathered around. Some talked to Sohail about their shared experience as South Asians, while others were inquisitive about his work. A Hindi-Urdu-English mish-mash of dialogues traversed the air.
"Curating is about making space for people and communities," said Sohail, adding that he hopes to extend his work in community building by exploring queer and feminist collectivity in South Asia during his doctorate at Monash University in Australia.
This is the second time Sohail visited Nepal. He met the festival director of PhotoKTM, NayanTara Gurung Kakshapati, in the summer of 2018 in India during the Curators Intensive South Asia. While in graduate school, he became interested in archiving practices, research, and history. Soon after, Sohail visited Kathmandu, where he spent a month researching, writing, and thinking of archives.
With researchers Sumitra Sunder and Diwas Raja, Sohail helped organise a one-day programme 'Thinking Queer Archives, Art Practice and Activism' at photo.circle in August 2019. "It was really lovely to bring perspectives from three different parts of South Asia, which also rarely happens. I think it's so beautiful," said Sohail.
"I really think Kathmandu is a potential space for South Asians to come together," said Sohail, describing its power as a place where there is South Asian convening and mediation. He was glad that Kathmandu is rising as a region where South Asians are gathering together to collectively work and think. This is refreshing for Sohail given the legacy of South Asian mediation in foreign countries. "Why not meet in the spaces that are Kathmandu or Colombo?" added Sohail.
Following his participation in Nepal Picture Library's project, Kakshapati was interested to have Sohail involved in PhotoKTM 5. Since the festival is largely visual, "Fazal's practice really made sense," added Sohail, explaining how Rizvi got involved. As Rizvi and Sohail met in 2013 and had extensively worked together, they decided to move away from just organising a simple artist talk with Rizvi. They wanted to expand on broader ways of existing in the world rather than just focusing on an artist and their research. Hence, they honoured the community they had worked with in Karachi instead. These individuals, who were brought up during the lecture performance, have pushed Sohail's thinking in deep and tender ways. They have taught him how to practice care in a community, which he feels is "not easily taught in curatorial and artistic practices."
Fazal Rizvi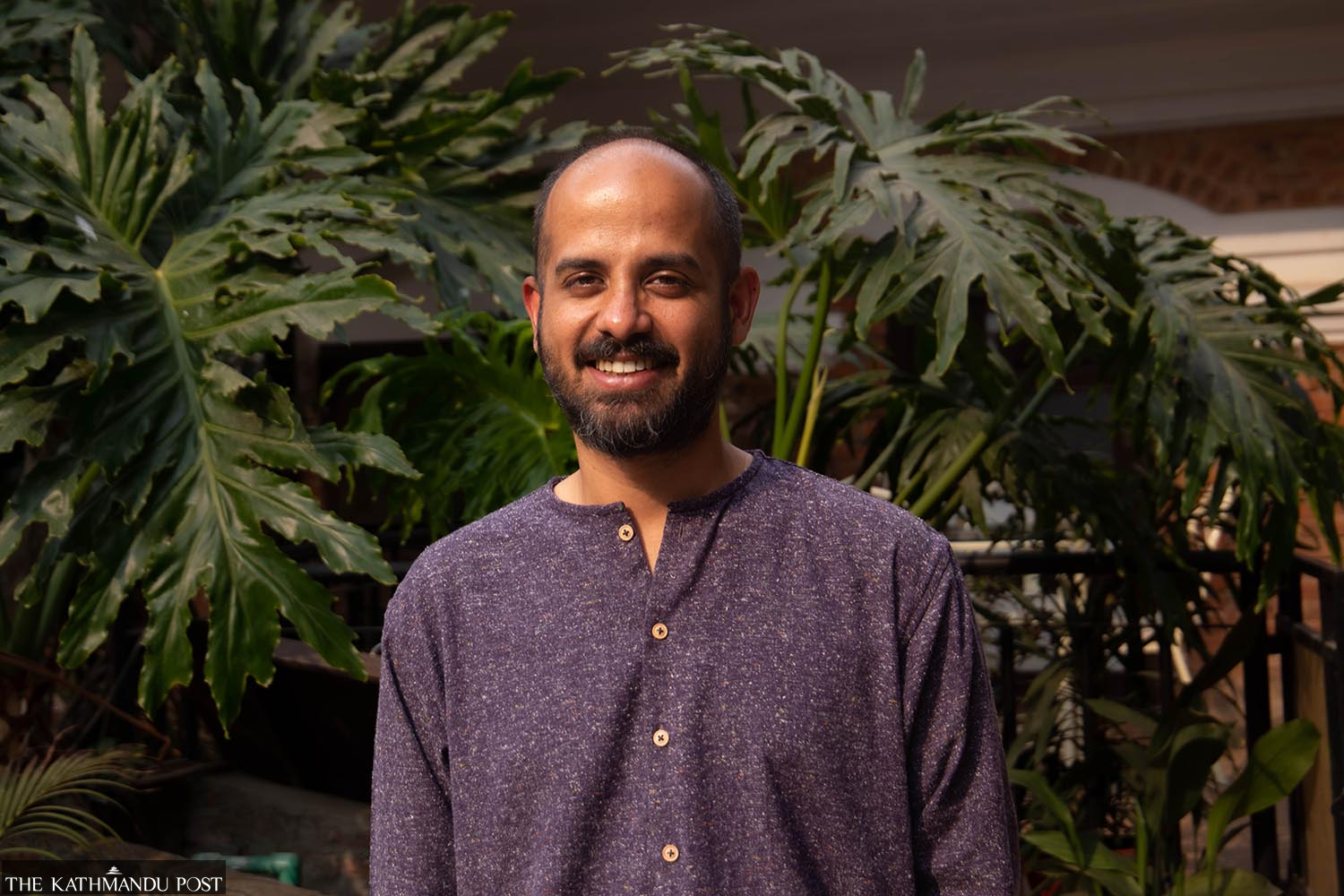 There are two major strands to Rizvi's practice as an artist. One is informed by his personal and familial relationships. His past work under this strand has centred on memory and ideas of remembrance. He worked on a project about thinking through ideas of memory and forgetting in reference to his grandmother. "She had dementia, and that is the only state I saw her in," said Rizvi.
Another strand of his work addresses larger, more expansive ideas and landscapes. Between 2016 and 2019, a large part of Fazal's work addressed the sea and borders. The series of projects created during this time addressed the absurdity of marking something as fluid as water. His long-term research involves thinking about mountain ranges. The project is less about the place itself but more about who is looking at the place," said Rizvi.
This time around, Rizvi and Sohail were invited to be a part of PhotoKTM 5. While the initial idea was for Sohail to be in conversation with Rizvi, the two decided to include the larger community in their conversation. "All the work we've been doing on our own also does not happen in isolation," Rizvi explained.
"We begin this conversation with a moment when we return to Karachi from different places," Rizvi said, describing the lecture performance. Rizvi returned to Karachi from Lahore while Sohail returned from the United States after his undergraduate degree. They ended up meeting other people who had turned to the city around the same time. "The idea really was to think about this community and the importance of it in terms of our rooting in the city."
The lecture presentation incorporated an alternation of poetic and casual language. Each poetic text unravelled a theme relating to drifting, rooting, floating, arrival, and return. Rizvi explained that the tone was anecdotal and casual to make the performance engaging.
After his own performance, Rizvi revealed that he was excited to attend the next iteration of the festival. He found the PhotoKTM team to be friendly and supportive. He also appreciated how the festival was grounded in its thematics within the context of the larger South Asian region. "They've really been able to pull South Asians into one place, which is amazing," said Rizvi.
Rizvi's feelings about PhotoKTM extend to the city in the general sense. Unlike Sohail, this is Rizvi's first time visiting Kathmandu. He finds the public areas of Patan to be refreshing. "It feels so open and relaxed," said Rizvi.
---
---