Video podcasts: The new hype in town
Nepal's video podcast scene has exploded in the past year, heralding a potential for more growth down the line.

Sisan Baniya, a prominent Nepali documentary filmmaker, in conversation with Shrinkhala Khatiwada, the former Miss Nepal, during an episode of Paradygm Podcasts. Screengrab via Youtube
bookmark
Published at : February 8, 2022
Updated at : February 9, 2022 18:45
Kathmandu
If you have been browsing YouTube over the past two weeks, and your homepage algorithm is set geographically to Nepal, there is one video that is particularly hard to miss: "Shrinkhala Khatiwada | Paradygm Podcasts | 013"—as the title reads. With approximately three and a half hours of runtime, the video has already accumulated over a million views.
It's astonishing how when there is a three-hour-long movie at the theatres, we grumble, fall asleep in between or simply leave before it even ends. And yet, this particular episode has amassed such a considerable viewership within a relatively short period. Perhaps it's mostly passive listening, or when you have a familiar face like Shrinkhala Khatiwada, the former Miss Nepal, on your show, it could help garner that desired traction. But for a podcast episode to take off in such a drastic way amidst a sea of online content is quite indicative of how this form of media has the potential to proliferate in Nepal.
"People are pretty much jumping on the video podcast bandwagon because it is the new hype in town," says Tej Bajracharya, one of the hosts of 'Guff Guff Pass', a weekly podcast on YouTube. It is because the entire atmosphere is so casual and candid that people have become increasingly more drawn towards this type of interview format. And because the podcasts on YouTube do not necessarily require a membership to access it, as opposed to other platforms like Spotify and Apple Podcasts, the trend of podcasting in Nepal has catapulted to where it is.
While Bajracharya alludes the ubiquity of YouTube for the growth of podcast consumption in Nepal, Sanjay Silwal Gupta, host of 'On Air With Sanjay', attributes this expansion to its novelty alone: "The video format is a relatively new thing for our society, and thus, it is selling. Because we didn't have the kind of free-flowing conversational format running in the media landscape before, people are now drawn towards these corners of the internet that entertain such conversations."
With the help of multiple platforms like TikTok, Instagram, YouTube, content creators have been able to disseminate their content through a more effective channel, since sharing content across these platforms has become a relatively easy task. Doing so has given some creators the necessary leverage in achieving substantial viewership for a relatively new venture such as podcasting.
"My podcast wouldn't be where it is right now if it wasn't for the traction I received through my YouTube channels," says Sisan Baniya, one of the more prominent faces in the Nepali documentary filmmaking scene. Baniya, who is currently hosting 'Paradygm Podcasts', alongside an array of YouTube channels, is a relatively new face in the video podcasting domain. "I believe this growth in podcasts is inherently a positive reflection of the Nepali society. The way people crave deeper, more meaningful, and personalised conversation to obtain better insight into whatever we discuss in our episodes shows that the relevance of bite-sized content is slowly waning."
Baniya further credits the growth of the podcasting scene to the kind of long-form substantial content that helps people obtain a deeper and more layered understanding of issues. "It is because this type of platform entertains extensive, personalised, and laidback delivery and provides the necessary space for intimate and raw conversation between the host and the guest that the audience feels more intrigued and they readily consume podcast content, despite the longer runtime," he adds.
Perhaps the most important prerequisite for a well-rounded podcast episode is for the host to be engaging and articulate enough and, most importantly, well-informed.
"Relatively speaking, I feel like I have put in the least amount of effort for my podcasts out of any other channels, and yet it has been just as substantial, if not more well-received by my audience," says Baniya, outlining how the transition into podcasting has been pleasantly surprising for YouTube creators such as himself. "Of course, I acknowledge that my previous channels have aided in the growth of my podcast channel, but I am still taken aback by the response we have been getting," adds Baniya. And with the kind of extensive runtime that accompanies podcasts, which is a key element in determining how profitable one's video can become, Baniya says that podcasts can be particularly lucrative if one knows how to play the game. Yet another reason why more people are gradually tapping into this field, even with minimum resources.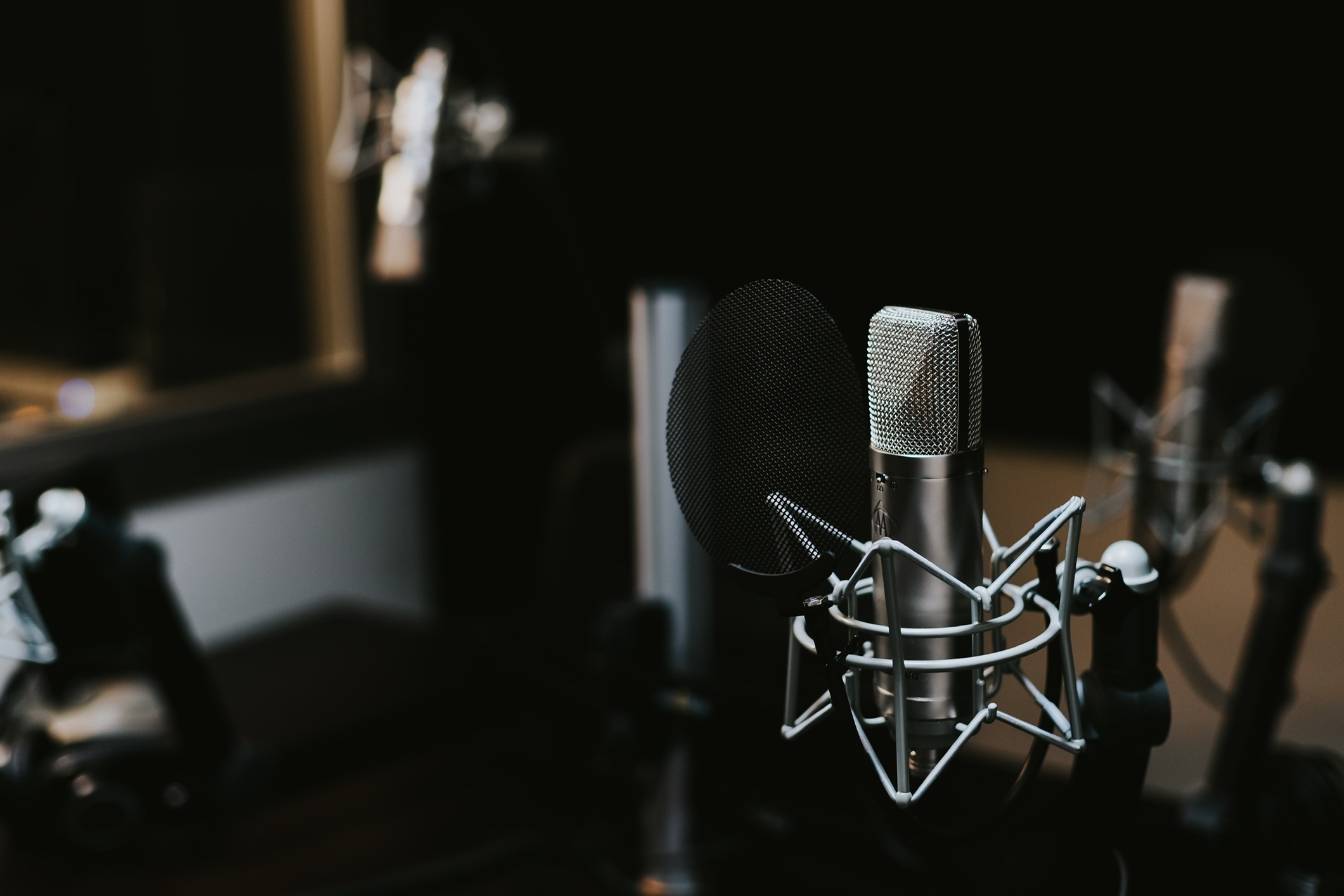 Unsplash
According to Anup Ghimire, host of 'the Doers Nepal', a podcast produced by ViewFinders, the number of viewers one attains should be the least of the concerns for a podcast host. "If you can find the right people to listen to what you have to say, it becomes irrelevant as to how many people are even tuning in. Podcasts typically cater to a niche market, and when you have a specific set of people listening to, for instance, a discussion about AI (artificial intelligence), I believe that's a job done well enough." Spearheading the podcasting scene with channels dedicated to several different themes, Ghimire's company, ViewFinders, has already produced podcasts that entertain subjects ranging from health, business to politics and finance, etc.
For content creators on YouTube, monetisation is one of the vital aspects determining the kind of videos they produce. It's especially becoming a universal trope to feature entertainment based content with the specific intention of attracting more viewers. Given the kind of celebrity-driven content that has been taking precedence in Nepal's podcasting domain as well, Ghimire believes that there are a lot more factors at play when it comes to how much monetary value such episodes ultimately hold.
"It's not a surprise that people generally are more captivated by entertainment-themed content everywhere. With a wider exposure that a celebrity would bring to a podcast channel, it would be natural for anyone to feature someone who would bring in the views and, subsequently, the money," says Ghimire.
Although entertainment-related content may obtain more exposure than, let's say, finance-related content, Ghimire says that the kind of audience demographic consuming your content makes a massive difference. "If you have a dedicated number of a few listeners, chances are that it could end up being more valuable. For instance, if a finance podcast has affluent entrepreneurs tuning in regularly, an insurance company would be willing to collaborate because they target the right audience through those podcasts. This, Ghimire says, is why numbers do not necessarily make that big a difference if one is catering to a niche market.
Ghimire further adds that the idea of podcasts should be primarily about accessibility and that the quality of one's show ultimately boils down to the host. To be able to unpack different layers to the people one brings on their show is more or less incumbent on the host itself. "The guests we have on our show change with every episode. When you invite intellectuals, academics, and experts from specific fields, it is imperative that the host ask questions from a layman's perspective so that viewers can obtain information from these conversations in the most comprehensible way," says Ghimire. This is perhaps where the charm lies; because ultimately, we, as an audience, would want to spend that lengthy amount of screen time for something that is accessible and easy to understand.
As fast-paced a world as we're living in, our attention has become the most valuable of commodities. With virtually every single online entity battling for our attention, it is a wonder how any of us can consume lengthy online material. This is, nonetheless, slowly shifting due to the emergence of podcasts, says Ghimire.
The higher view counts apparent in such lengthy episodes is symbolic of a population gradually attempting to move away from bite-sized content that has plagued the collective consciousness over the years.
"The idea of a long-form content such as podcasts being consumed by the masses in Nepal provides me with a real sense of comfort," Ghimire adds. "Fluffy and forgettable material exacerbates our already poor attention span, so to think that our fellow Nepali viewers are actually invested in a substantial, prolonged form of media such as podcasts is truly delightful."
---
---