The voice and the talent behind Yummy Food World
Despite being one of the most popular Nepali content creators on YouTube, whose recipes have reached the kitchens of thousands, Mrishtina Maharjan has never revealed her face until now.

Maharjan's fondness for food wasn't accidental. Food had always been an important part of her childhood and her culture, she says. Photo courtesy: Mrishtina Maharjan
bookmark
Published at : October 12, 2020
Updated at : October 12, 2020 10:54
Kathmandu
"Hi, everyone…. Namaste.. Yummy Food World ma hajur haru lai dherai dherai swagat cha."
In her soothing, warm, and cheerful voice, Mrishtina Maharjan always welcomes viewers to her YouTube videos this way. Then, she proceeds to show viewers how to make the most delectable Nepali dishes, like the appetising samaya baji, or the mouthwatering, spicy choila, baras served with dyakula ko jhol, even local chicken curry.
Started in 2016, her YouTube channel, which has more than 700k subscribers, and has received a total of 80 million views, is one of the popular Nepali YouTube channels when it comes to food recipes.
And Maharjan's fondness for food wasn't accidental. Food had always been an important part of her childhood, she says. However, it was only through her YouTube channel, Yummy Food World, that she discovered her talent and love for cooking.
But for Maharjan, who's living in Mannheim, Germany, her journey in the YouTube universe wasn't something she had planned. It came more out of curiosity, she says.
"Before I started Yummy Food World, I always wondered why there was nobody making recipe videos of Nepali food like how other Indian or foreign channels were doing with their cuisines," says Maharjan, who's currently working as a nurse.
It was one faithful day in March 2016, when one of her friends, like every other Nepali immigrant, brought to Germany some sukuti (dried meat) from Nepal. Out of whim, Maharjan, who had no clue of even shooting or editing a video, came up with the plan of recording and uploading a video on YouTube where she'd make a dish with the sukuti.
"I told my partner to shoot a video so we can upload it on YouTube. We didn't have anything then. No lightning, no good cameras," says Maharjan.
The video received only around 150 views in a month, but Maharajan felt a sense of achievement and happiness. She says she strongly felt a need for a Nepali food recipe channel that could teach people how to make Nepali food.
Today, in just four years, she has uploaded more than 200 recipes, which include a variety of delicacies—from savoury snacks like panipuri, chatpate, pakoras to achaars (pickles), and whole-some meals like daal bhaat tarkai, biryani, and even typical Nepali foods like choila, kwati, chukauni, khasi ko pakku and so on.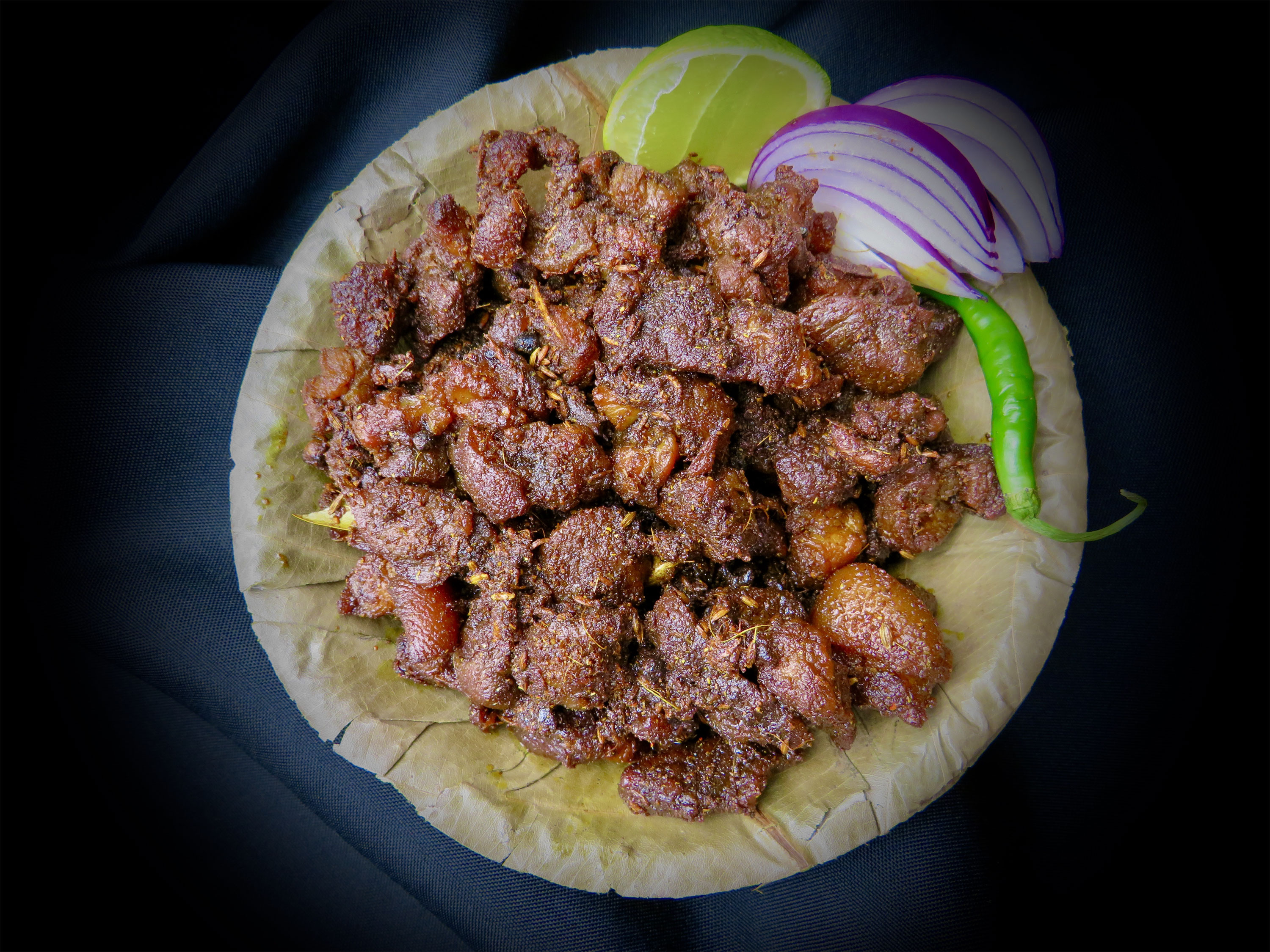 Photo courtesy: Mrishtina Maharjan
"I get messages and comments daily from people who say that my videos are helping them to learn and cook," says Maharjan, expressing her joy in successfully creating a YouTube channel targeted for the Nepali audience on YouTube.
On the videos, because of the ease with which she prepares her food, it seems as though this venture of hers is something easy to do, but according to Maharjan, it takes a lot of dedication and time to shoot one video.
"On average, it takes around 6 hours to 9 hours of continuous work for a video to be complete. This includes the preparation, shooting as well as the post-production," says Maharjan, who mostly relies on using her phone for the shooting.
While she spends time brainstorming ideas, Maharjan mostly relies on her viewers about what to cook next, she says. "There are always more than 10 recipes requested daily, so I don't have to worry about what to make next," says Maharjan. "But sometimes I plan and try to modify available recipes of food that are popular on the internet, as per Nepalis' taste buds".
As the use of social media has exploded in Nepal, there are many content creators on social media platforms that specialise in producing food-related content. However what makes Maharjan stand out from the rest of the crowd is her soothing voice instructions as well as the simple recipes, which for the first time kitchen entrants can be helpful.
"Many students who have settled abroad and have never cooked at home are also being benefited from my videos. This has been a win-win situation for me and my viewers," says Maharjan, who uploads at least two videos a week.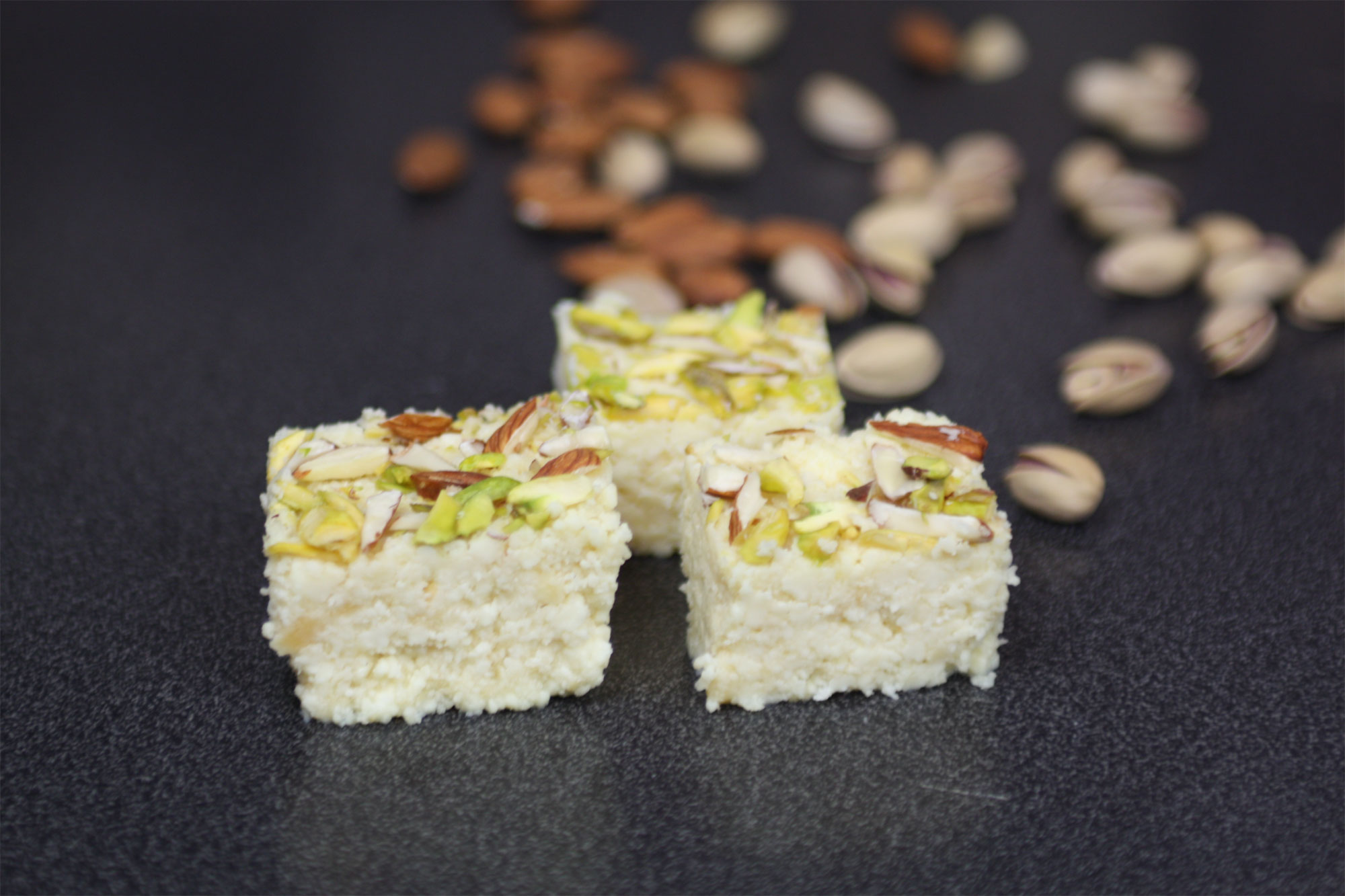 Photo courtesy: Mrishtina Maharjan
However, for Maharjan, adding voice-over on her videos, which is her unique selling point, was something she wasn't confident about in the beginning, she says.
"I was not courageous enough to add voice-overs at first. I didn't know how viewers would take it," says Maharjan, who in the beginning used English subtitles for her videos.
But later a realisation made her use voiceover on her videos. "I thought anyone who came to watch our videos was watching it for the sake of learning. Hence I decided to speak like I was talking to a child in the beginning. However, after getting many responses from the viewers and improving my speaking abilities in the voice-overs, I am now able to speak a bit better, I think," says Maharjan, who tries to simplify recipes so even beginners can learn.
On her YouTube channel, there are a plethora of ingredients available—from a simple soyabean chilly to complex, time-consuming dishes like churpi, rasbari, and biryani.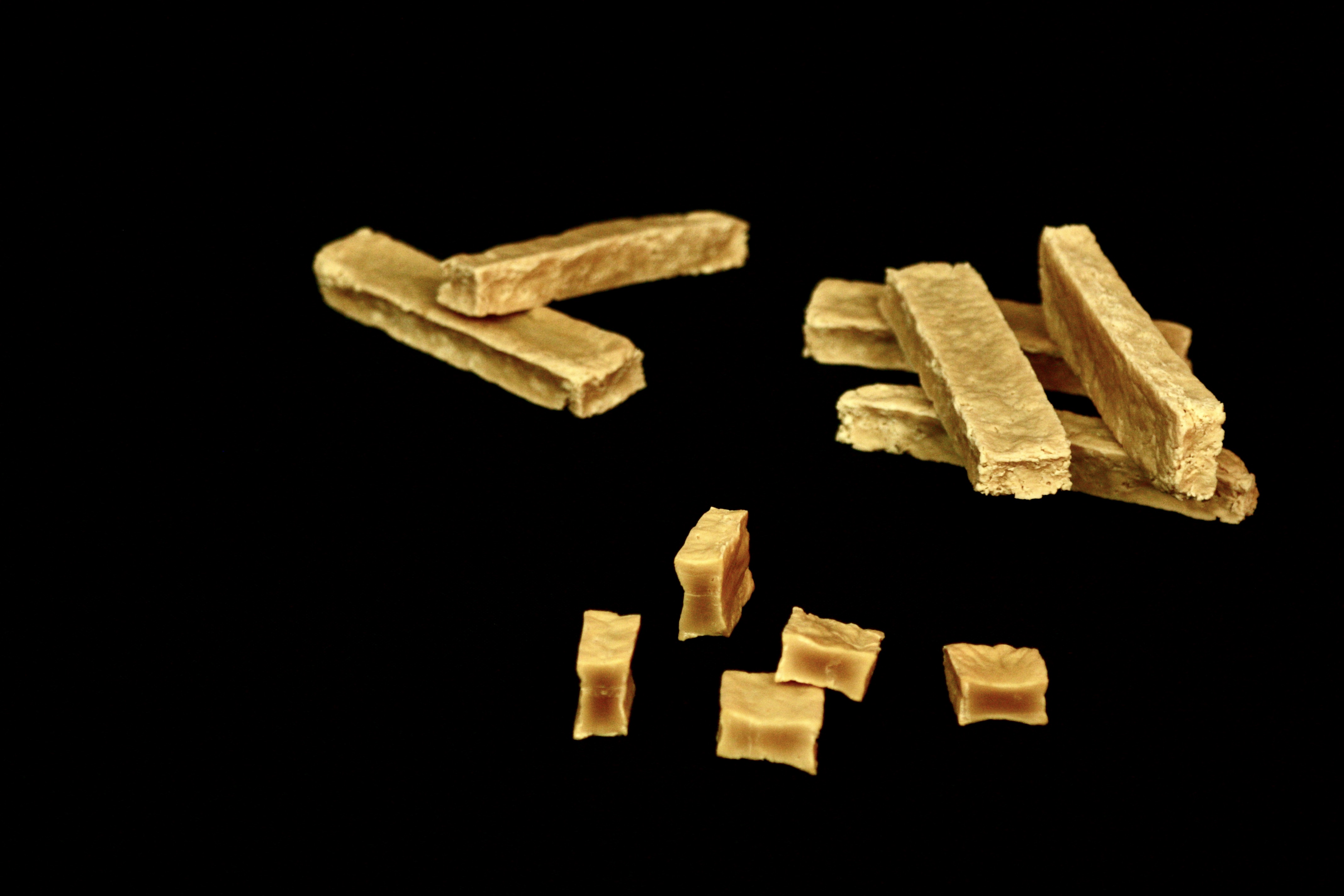 Photos courtesy: Mrishtina Maharjan
But according to Maharjan, most people tend to seek recipes that have nostalgia attached to them. "People tend to watch those videos that are already in their memories but they don't know how it is prepared. For example, we don't know or see how dishes like churpi, titaura, rasbari are made. So that's why people are automatically attracted to watching such videos," says Maharjan.
While cooking, that too for one's own YouTube channel, is gratifying, Maharjan believes the seed for her passion for cooking and devouring delicacies is something that comes with her culture.
"I grew up in Newa home and in our culture food plays an integral role. Food is served some time as a blessing, sometimes as respect, sometimes as a cultural thing and every day as a fuel for the body," says Maharjan.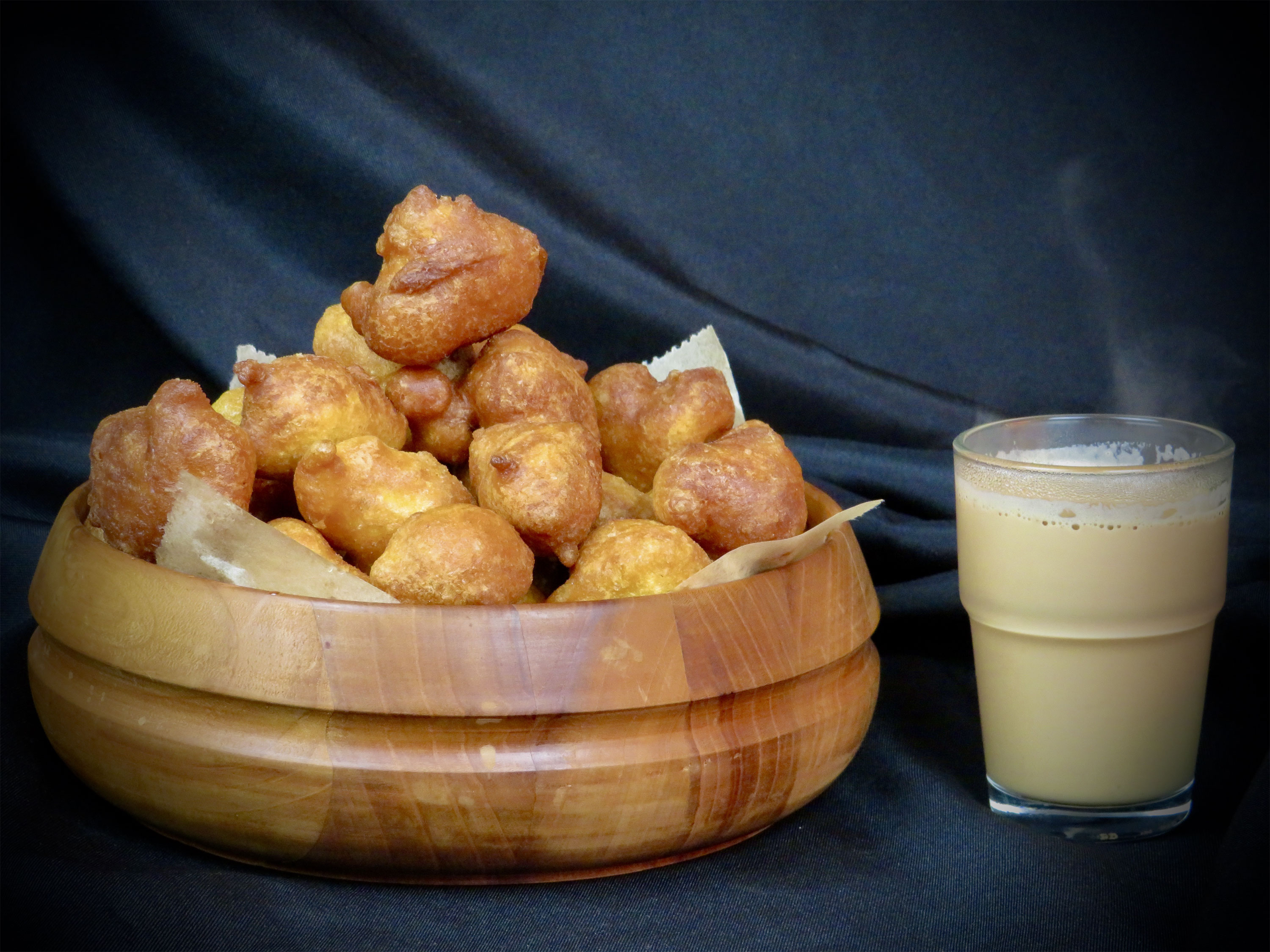 Photo courtesy: Mrishtina Maharjan
That's why to preserve the recipes that she learned in her childhood from her elders, she also spends time making videos featuring food items of Newa cuisines like lakhamari, gwaramari, ya: mari, choila, bara, and so on.
But for Maharjan, besides getting her culinary skills polished, the YouTube channel has also been a great source of extra income, she says. "I just completed nursing six months ago. Before that, it was YouTube that helped me to focus on my studies, as I didn't have to bother on finding extra work," says Maharjan.
On the first day of July 2016, when she monitsed her video, according to Maharjan, she received almost 1.5 euros a day. Now with her surge in popularity, she gets almost 30 times more, she says.
But despite becoming one of the most popular content creators, who's recipes have reached the kitchens of thousands of people who sincerely follow her, very few listeners know how she looks like because she has never revealed her face in her videos.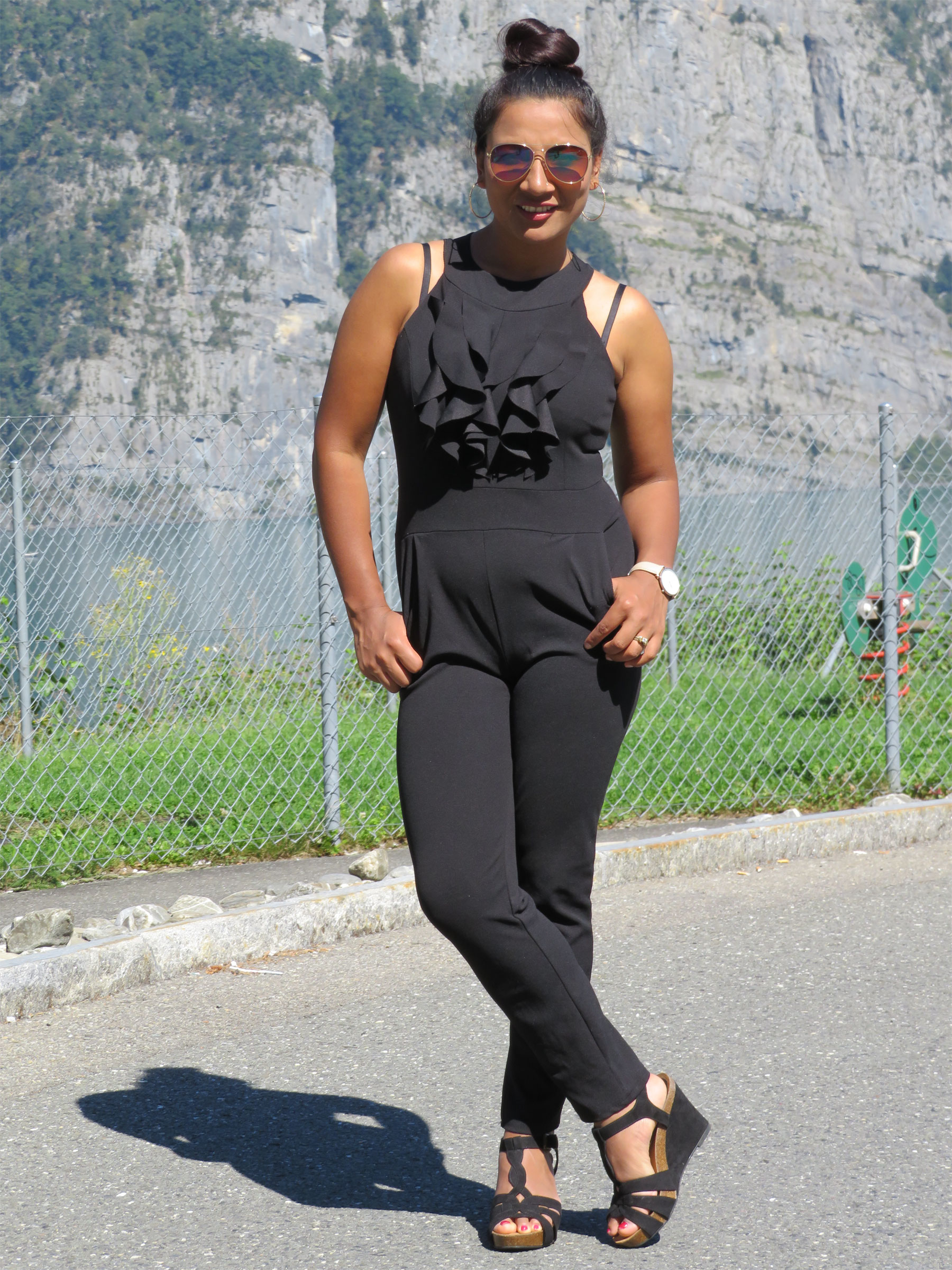 Photo courtesy: Mrishtina Maharjan
Maharjan says there's no particular reason for her not revealing her face, and in the future, she might come with videos, where the viewers can see her as well, she says.
For Maharjan, who lives miles away from her homeland, her YouTube channel has been her sanctuary, making her feel closer to home, she says.
"I am a much happier person now. Before I started my channel, I just cooked with my experience and what I learned at home. But now because of Yummy Food World, I research and learn a lot of new things due to which my cooking skills are improving day by day," says Maharjan.
---
---