Where are the Nepal Idol stars?
The singing reality show promises name and fame for new and young singers, but how much success do they actually see?

Ashmita Adhikari was one of the finalists on Nepal Idol Season 2. Screengrab via YouTube
bookmark
Published at : November 5, 2019
Updated at : November 5, 2019 07:29
Kathmandu
Nepali audiences were familiarised with singing reality shows when Indian channels started broadcasting shows like Sa Re Ga Ma Pa and Indian Idol in 1995 and 2004 respectively. Indian Idol was a part of the Idols franchise, a television reality competition format created by British television producer Simon Fuller. These singing reality shows are based on a competition and elimination format, hyped as a platform for potential singers to connect them with the music industry. The winner is chosen through a public voting process and is offered a recording contract, monetary prize and the title of an 'Idol'.
But it was only in 2017 that Nepalis got their own franchise. And it didn't disappoint audiences, with a significant number of people tuning in to AP1 television or Nepal Idol's official YouTube channel to listen to up-and-coming 'singing superstars'. With the completion of two seasons and regional auditions for the third, there is no doubt that the popularity of such shows is on the rise, but what about past contestants or winners: were they able to find their footing in the Nepali music industry as the show promises?
"Being on the show changed my life completely—and for the better," says Buddha Lama, the winner of the first season of Nepal Idol. "Winning was great, but just being part of the show was itself an achievement."
Lama had quickly become very popular with the audience during his tenure on the show. Besides his great voice, his personality played a big part in charming audiences to vote for him, the first-ever idol. After winning the title, he was offered an album and a contract along with the Nepal Idol Worldwide Tour with the runners-up from the season, Nishan Bhattarai and Pratap Das. He debuted his single 'Saani' a year ago and says he is currently working on new music. His latest song, 'Meri Aama', was released two months ago and has already gained more than two million views on YouTube.
"I look forward to composing my own music in the future," he says.
Ashmita Adhikari, one of the finalists of the second season, also echoes the same sentiments. She says only her close circle of friends and family knew about her interest in singing and music before participating in the reality show. But Nepal Idol, she says, has opened a lot of doors for her.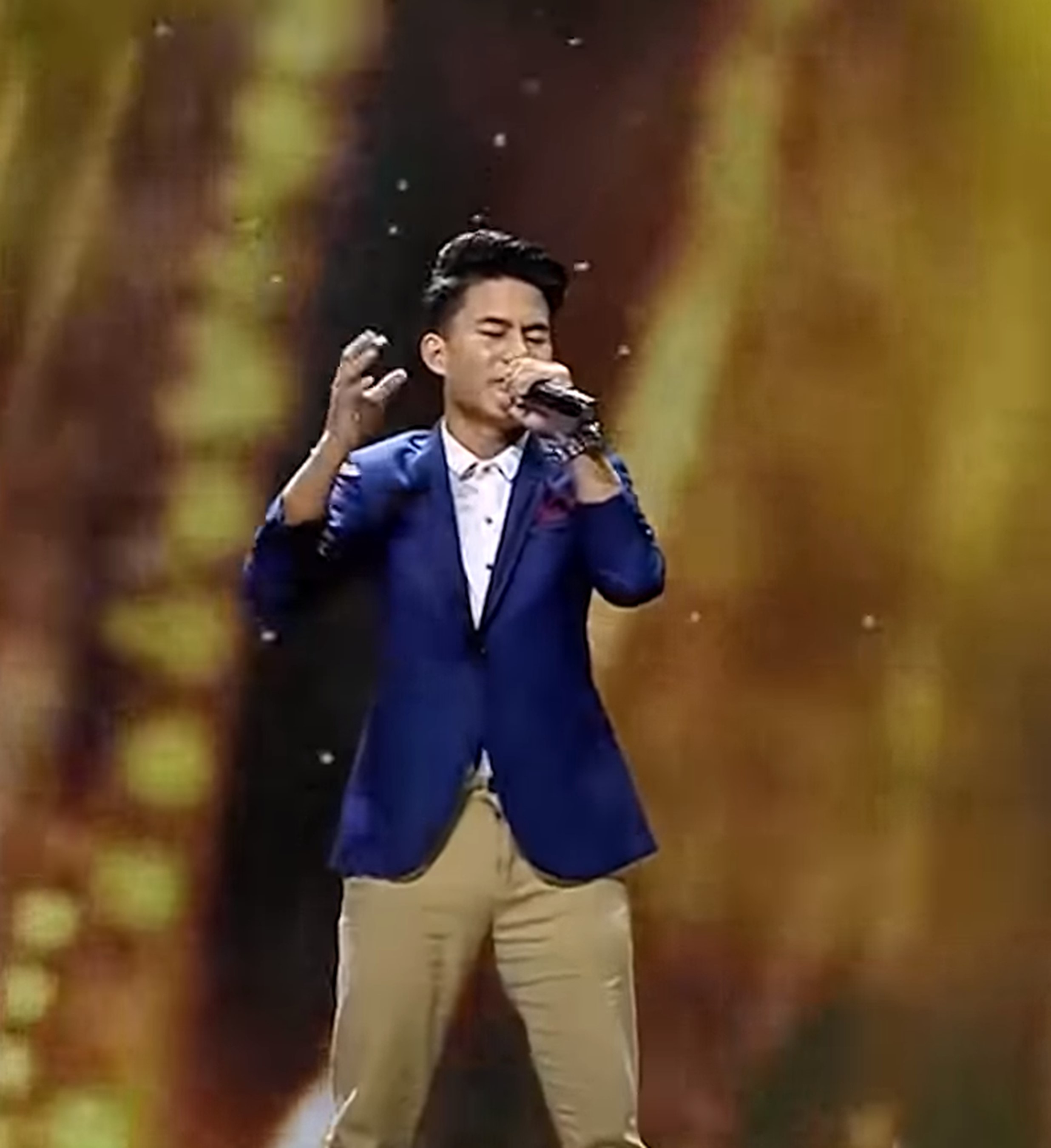 Buddha Lama was the winner of Nepal Idol Season 1. Screengrab via YouTube
Currently, Adhikari has been doing playback singing for movies and music videos. Her rendition of the song 'Timro Maya le Badhera Rakha' gained immense popularity with over eight million views. She released a couple of songs like 'Chyappa Samaudai' with Ravi Oad, the winner of Season 2. She also plans to release more songs in the upcoming year.
While the winners and contestants of Nepal Idol are all praises for the show, earlier instalments of its international versions have been hit-or-miss for both the participants as well as the winners. The format began in 2001 with the British TV show Pop Idol. Since it began airing, the show has become the world's most widely watched television franchise, as well as one of the most successful entertainment formats, adapted in over 46 regions around the world.
While Kelly Clarkson, the first American Idol went on to have a successful career, the same wasn't the case for Abhijeet Sawant, the first Indian Idol. Even for Nepali origin Prashant Tamang, who gained a significant fanbase from the Nepali community in India and from Nepal and won the third season of Indian Idol in 2007, has disappeared from the limelight.
Tamang, who even dabbled in movies, playing the lead for the Nepali film Gorkha Paltan, couldn't find his footing in either the Indian or the Nepali entertainment industry.
But the participants the Post talked to all sung the show's praises and say that it has helped them not only gain audiences and fan following but attract music producers and composers, who are approaching to work with them.
Ravi Oad, the winner of the second season, also won a monetary prize and a world tour. The singer who is known for his Deuda songs, released his single 'Dui Kaudi ko Buddhi' six months ago and received great response from his audience. He also released the duet 'Chaubandima Sajiyeki' for the movie Cha Maya Chappakai with his fellow contestant Adhikari; the video now has more than one million views on YouTube.
"The show gave me a new identity. It gave us contestants a kick start, but it also added a lot of responsibility on our shoulders, to release our own music," says Adhikari.
Pratap Das, the second runner-up of the first season, too has become a sought-after playback singer in Nepali films. So far, he has sung for movies like Saino and Rose. He has also released a single 'Jhyam Jhyam' a month ago.
The contestants have to go through multiple rounds of audition before they are selected to be part of the Idol stage. The whole journey is filmed and takes around six months, starting from the auditions to the finale. Once the contestants are selected to perform on the Idol stage, they are provided with mentors to help them sharpen their skills.
"The show taught me how to perform on stage and how to be confident," says Adhikari. "And it definitely made me a better musician."
For viewers at home tuning on the television or YouTube, the singing reality show is a wholesome entertainment package. It is not just about singing and music but also a little tidbit of reality TV drama. Be it Indira Joshi's unpredictable tears, Kali Prasad Baskota's jokes or Nhyoo Bajracharya's request to sing a different song for audition rounds, Nepal Idol provides wholesome flavour for its audiences.
And as much as it's fun for the audiences, the contestants say they too had a good time being a part of the show. "Those six months were very exciting. The participants weren't just competitors, we were friends too," says Lama. "It was a platform to build our careers but also one to learn and grow."
---
---