As crisis in judiciary deepens, justices feel pressure to return to work
Judges want other stakeholders, including political parties, to make a move against chief justice as they cannot afford not to hear cases for long.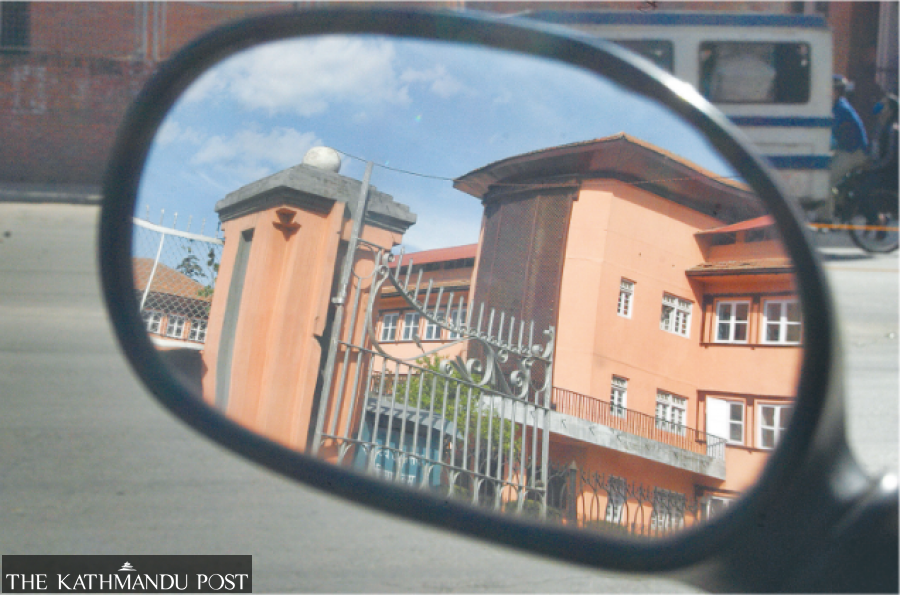 Post File Photo
bookmark
Published at : October 30, 2021
Updated at : October 30, 2021 07:39
Kathmandu
It's Chief Justice Cholendra Shumsher Rana versus all Supreme Court justices. It's Rana vs the Nepal Bar Association. It's Rana vs the Supreme Court Bar Association.
Everyone wants Rana to step down as chief justice. But Rana has said he would rather face the constitutional process—that is an impeachment motion likely to arise in Parliament.
Parliament has been prorogued effective from Friday midnight, meaning an impeachment motion is unlikely in the near future.
Though an impeachment motion can be filed at the Parliament Secretariat against Rana, the parties do not appear keen on that move.
On Thursday, Rana, in an interview with Prime TV, once again said he would not step down.
Justices who had upped the ante are now finding themselves in a tight spot. Hearings have been affected the whole week. Questions are already being asked if the means taken by the justices—unofficial boycotting of benches—justifies the end, which is ridding the judiciary of the anomalies.
Cracks have appeared in Nepal Bar Association, the umbrella organisation of lawyers across the country, too. Nepal Bar was initially firm on seeking Rana's resignation. But divided opinions are heard now.
On Friday, two lawyers clashed on the Nepal Bar Association premises while its working committee was discussing a protest plan. Advocate Bhuminanda Chudal, who told the media that judges should not obstruct justice delivery, was thrashed by Birat Neupane, another advocate. Neupane accused Chudal of supporting Rana.
Nepal Bar, however, is trying to make a unanimous position on Rana.
Justices' dilemma has continued. They want political parties to take up the issue.
There are 20 justices in the Supreme Court. Of them, four are currently outside Kathmandu Valley. Two justices—Anil Kumar Sinha and Sapana Pradhan Malla—will return to office from Sunday and are known to join the undeclared protests of 15 other justices.
One of the justices told the Post they are well aware of the fact that when hearings get affected people suffer.
"There is extreme pressure on us to conduct hearings," the justice told the Post on condition of anonymity. "The judiciary could face a disaster if political parties fail to take initiatives."
With Prime Minister Sher Bahadur Deuba leaving for Glasgow to participate in the United Nations Climate Conference (COP 26), any meeting between the ruling alliance, made up of the Nepali Congress, the Communist Party of Nepal (Maoist Centre), CPN (Unified Socialist) and the Janata Samajbadi Party, is unlikely at least before he returns. Even if the alliance holds a meeting, a decision on filing an impeachment motion is unlikely to be made in Deuba's absence.
On Friday, Nepal Bar Association, however, revealed a protest plan till Wednesday to put pressure on Chief Justice Rana to step down. The association has demanded that the chief justice not lead any bench and has asked all the lawyers to work with black stripes from 10-11 am everyday till Wednesday.
According to General Secretary of Nepal Bar Association Lilamani Poudel, further protest plans will be devised if Rana refuses to step down.
But public holidays for Tihar, the second largest festival, begin from Thursday.
Some senior advocates including Shambhu Thapa have already made their stance clear—that they are not going to participate in hearings at the Supreme Court.
Meanwhile, seven individuals including three advocates—Krishna Prasai, Toyanath Dhungana and Kirtinath Sharma—have filed a writ petition at the Supreme Court demanding an appropriate order including mandamus in the name of 15 justices who are avoiding benches to resume hearings instead of demanding resignation of the chief justice. They have said that hearings on habeas corpus, which is the fundamental right of the detainees, must not be obstructed.
But the Supreme Court is yet to register it.
"We have received the petition, but the court will decide on Sunday whether to register it or not," said Baburam Dahal, spokesperson for the Supreme Court.
The petitioners have demanded that Supreme Court justices should not affect justice delivery while demanding resignation of the chief justice, as there is a constitutional procedure to remove him.
Senior advocate Chandra Kanta Gyawali said that the situation has become tricky as the justices and the Nepal Bar Association went ahead with the demand of Rana's resignation without serving an ultimatum.
"Political parties are not interested in moving an impeachment motion and questions are being raised against justices for boycotting the benches. Therefore, they are in a very difficult situation," Gyawali, also a constitutional expert, told the Post. "We cannot say how the situation will unfold as the chief justice does not appear to be in a mood to step down."
Some lawyers have suggested that the bar and bench (lawyers and justices) should jointly make efforts to find a solution to the ongoing impasse.
"The judiciary cannot be held hostage for long by its leaders and stakeholders," said Gandhi Pandit, a senior advocate. "If parties do not make a move, lawyers, justices and the chief justice must hold a tripartite dialogue."
Meanwhile, the Constitutional Lawyers Forum has written to Supreme Court justices to start hearings.
"Today we have decided to take a decision on resuming hearings on habeas corpus cases from Sunday after holding discussions with Justices Anil Kumar Sinha and Sapana Malla Pradhan, who are currently on leave," said one of the justices following a meeting of the 15 justices who did not attend any benches on Friday as well. "But we will continue our discussions and silent protests against the chief justice."
According to him, political parties' silence could embolden Rana and the judiciary could face further damage.
"Our political parties cannot stay mum saying the ongoing crisis is an internal matter of the judiciary," he said. "The political leadership can at least tell the chief justice to opt for a graceful exit."
Constitutional experts have also expressed serious concerns over the increasing confrontation in the judiciary over the demand for resignation by the chief justice and have urged the political parties to speak out.
"Political parties took all the benefits by interfering in matters of the judiciary for their interests, but it is mysterious and seriously concerning that they have now maintained an uncanny silence," said advocate Bhimarjun Acharya, who is also an expert on constitutional affairs. "This crisis in the judiciary is not only of lawyers and justices. All the actors of the country including political parties must make efforts to save the judiciary as confrontation is escalating."
Balaram KC, a former Supreme Court justice, said that justices should hear the cases while continuing their fight against the chief justice.
According to KC, it has by and large become clear to all that justices are fighting for a cause.
"The justices can rather stop sharing benches with the chief justice," said KC. "The judiciary has become the victim of this ongoing fight. The justices should isolate the chief justice and continue their work."
---
---